​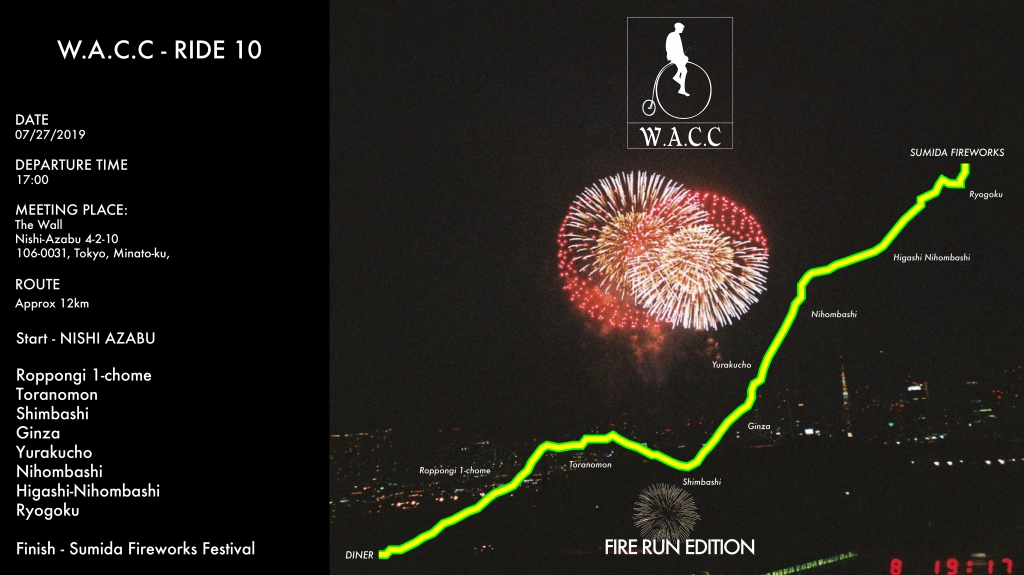 The weather has made it really hard for us to get out on our bikes on a consistent basis, it's been raining almost non-stop but if that was not enough we have not seen a proper day of sunshine since ??? So I thought it's really time to turn the heat up with the next ride...by us making a visit to the:
The Sumida River Fireworks Festival
This being the 42nd festival and competition, where we can see about 20,000 displays of Japan's best Pyro technicians spread over two sites but are quite visible from the general area...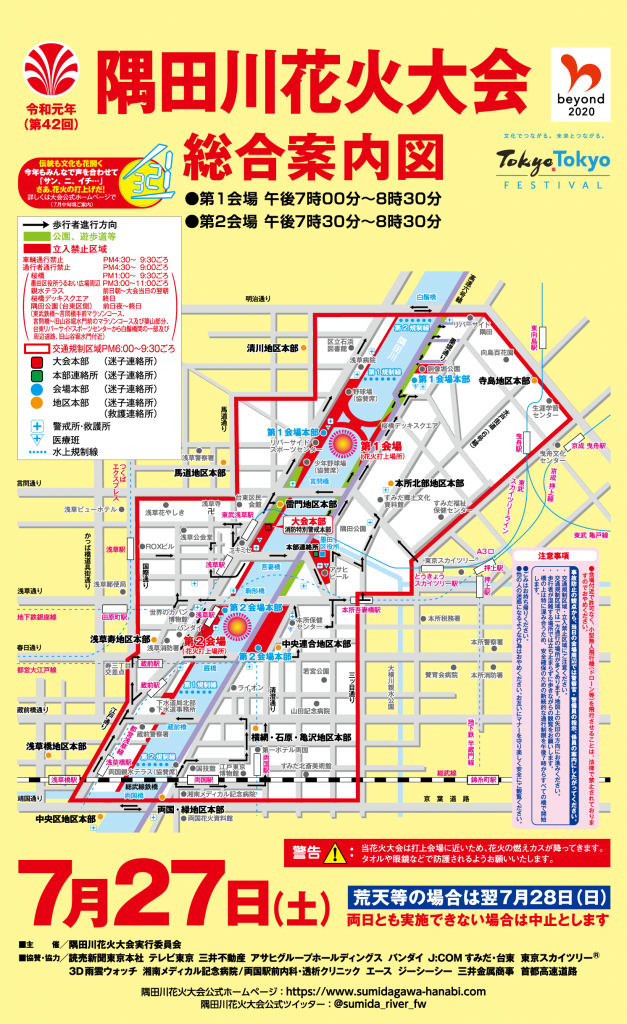 My inside sources have let me know the best point of entry for us to avoid all those crowds furthermore we will be leaving at 17:00 and it will take us about 30mins to get there leaving us with plenty of time to seek out the best location...of which I may have some inside sources - I have had some good ones over the past years like where this picture was taken: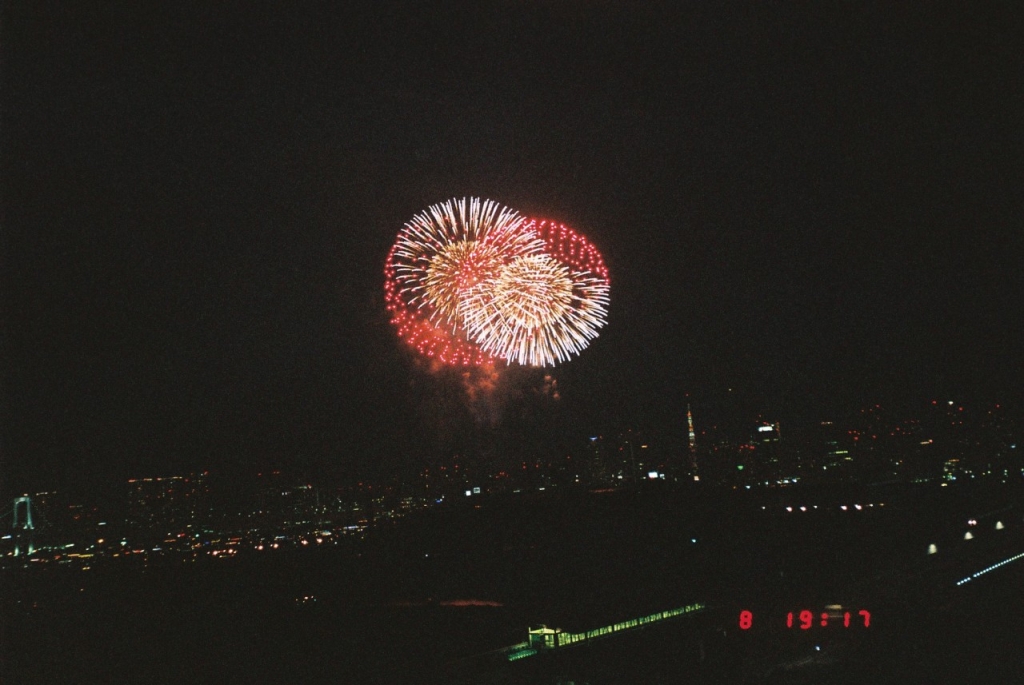 Currently, my friend is taking part in a bike race located on a mountain that involves both ascents and descents... as you can see most people are using geared bikes: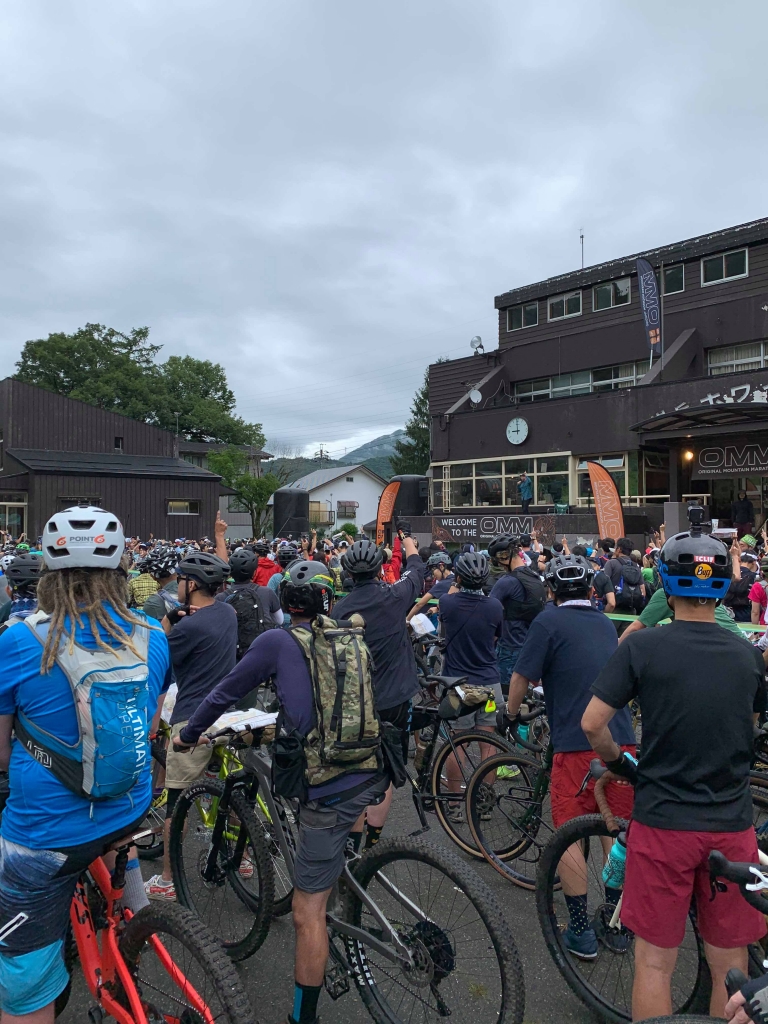 But my friend shows the flexibility of how single speed bikes can be customized and joins...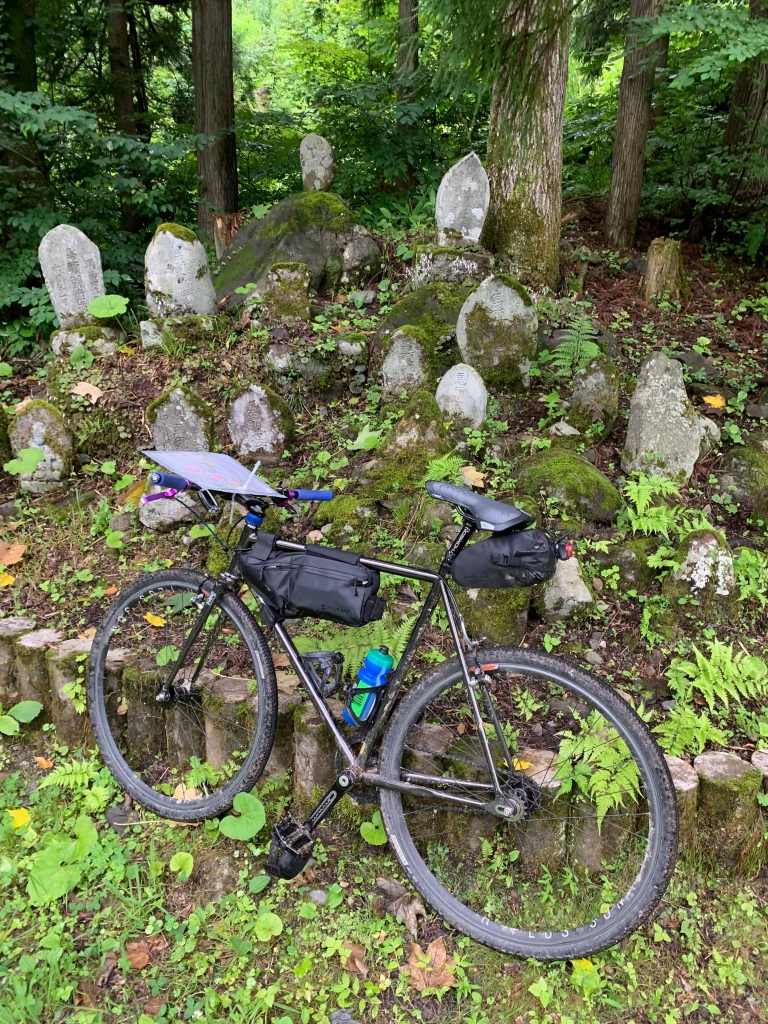 His bike reminds me that all Cartel bikes can be fitted with wider tires like this custom 'Avenue Lo' we posted some weeks ago on our ever-growing Instagram: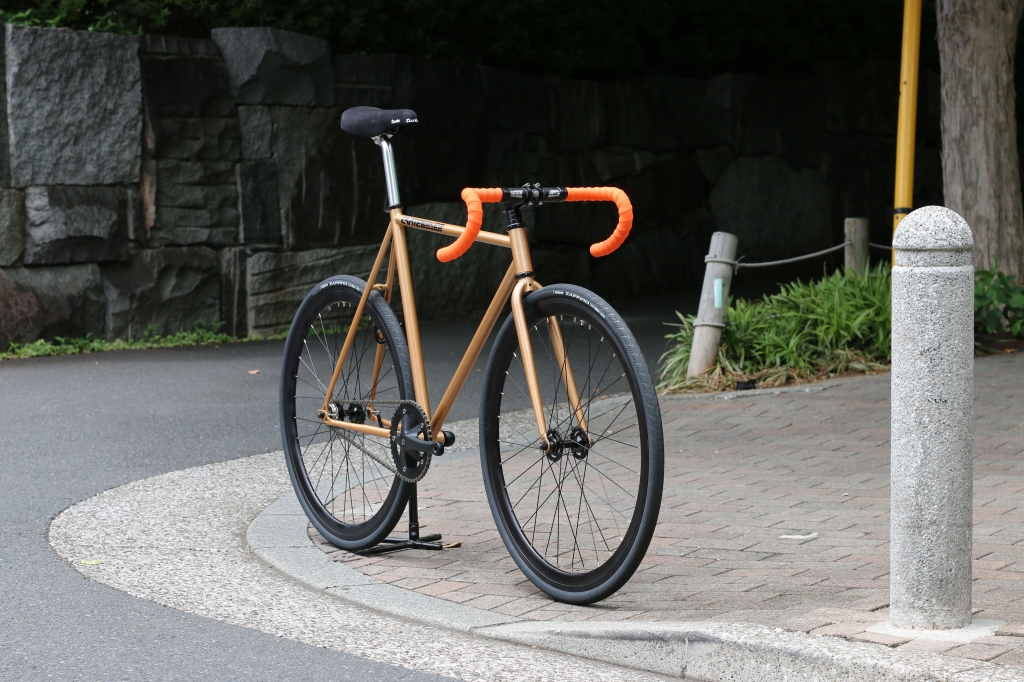 We fitted this particular one with 28c tires: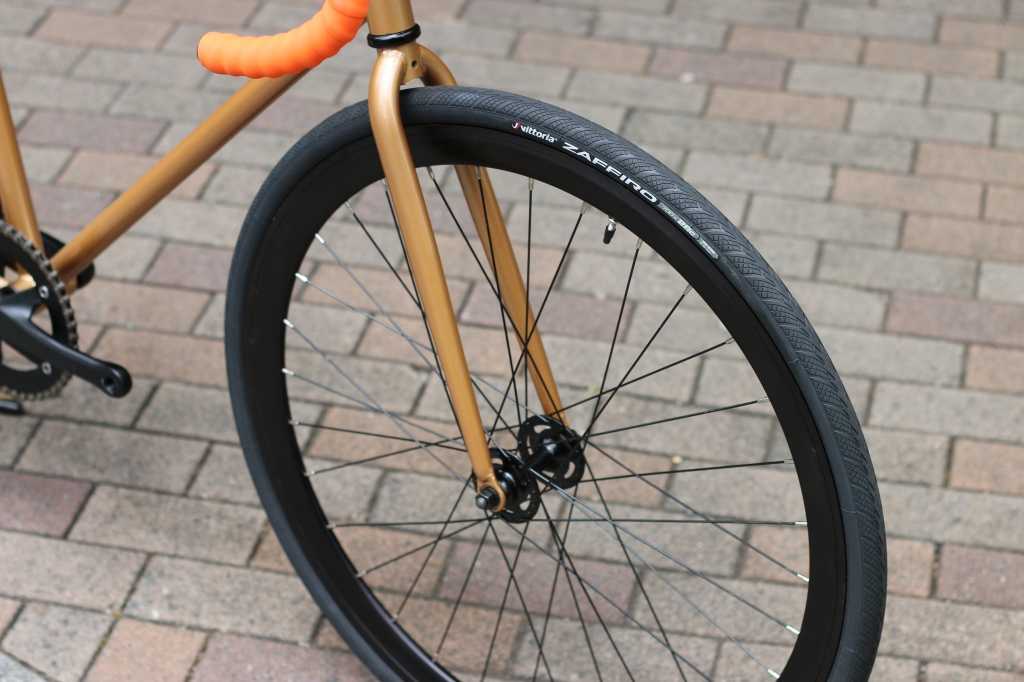 Wider tires will give your bike a more robust and rugged feel with the wider surface area, this should equate to more confident riding but since we are based in the city we have stuck with using slick type tires.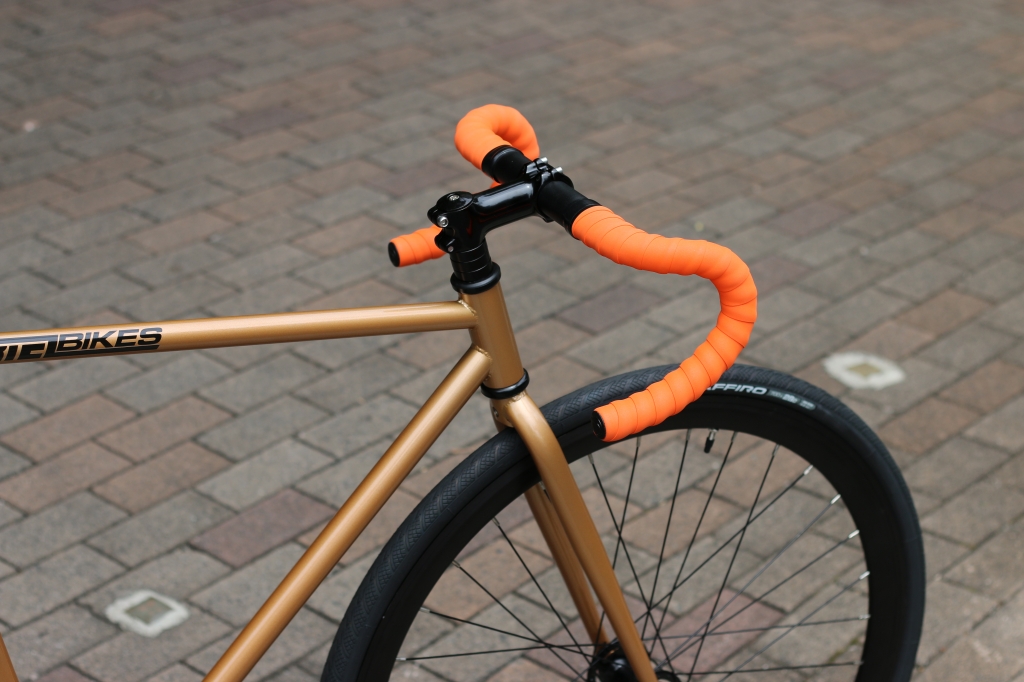 We added drop handlebars for a change here with some soft cushioned bar tape...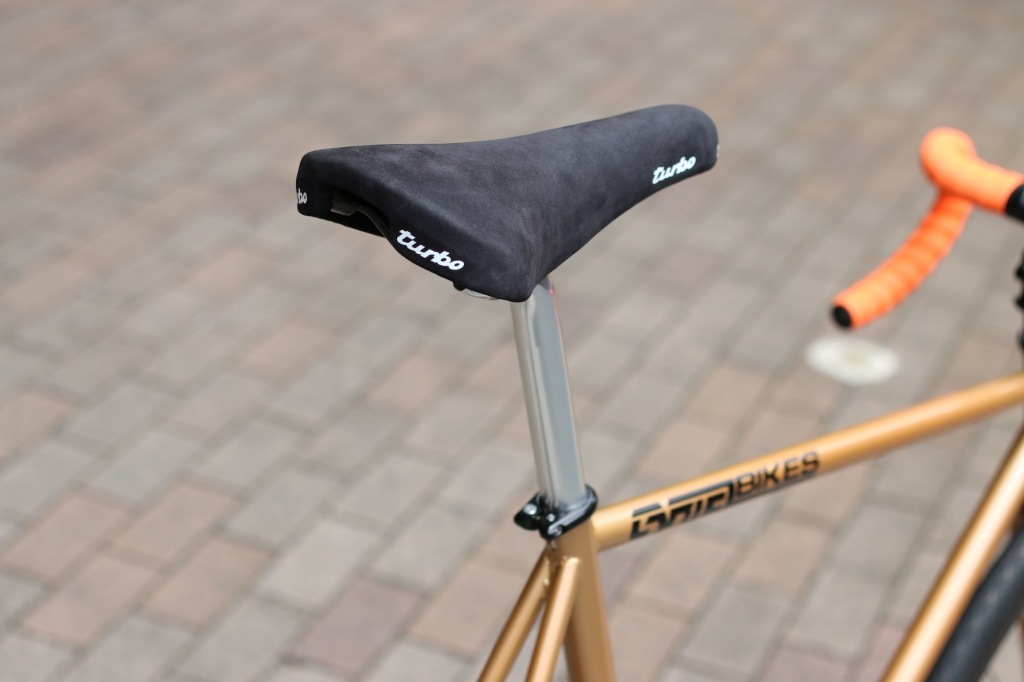 With the saddle following on the cushioned theme by using the San Selle Italia Turbo classic saddle.
For all your custom needs or inquiries be sure to contact our friends at Diner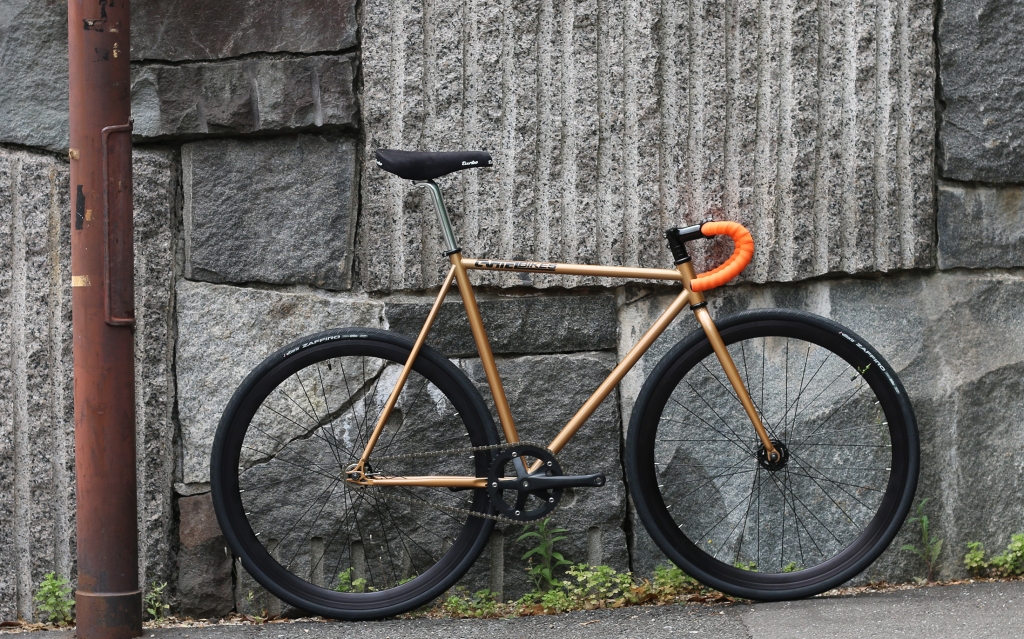 Here are the full details for the ride in text form...
DATE: 07/27/2019
DEPARTURE TIME: 17:00 (Arrive at least15 minutes early)
MEETING PLACE: The Wall (behind); 106-0013, Tokyo, Minato-ku, Nishi-Azabu 4-2-10, 102
ROUTE: Approx 12km (Return Journey)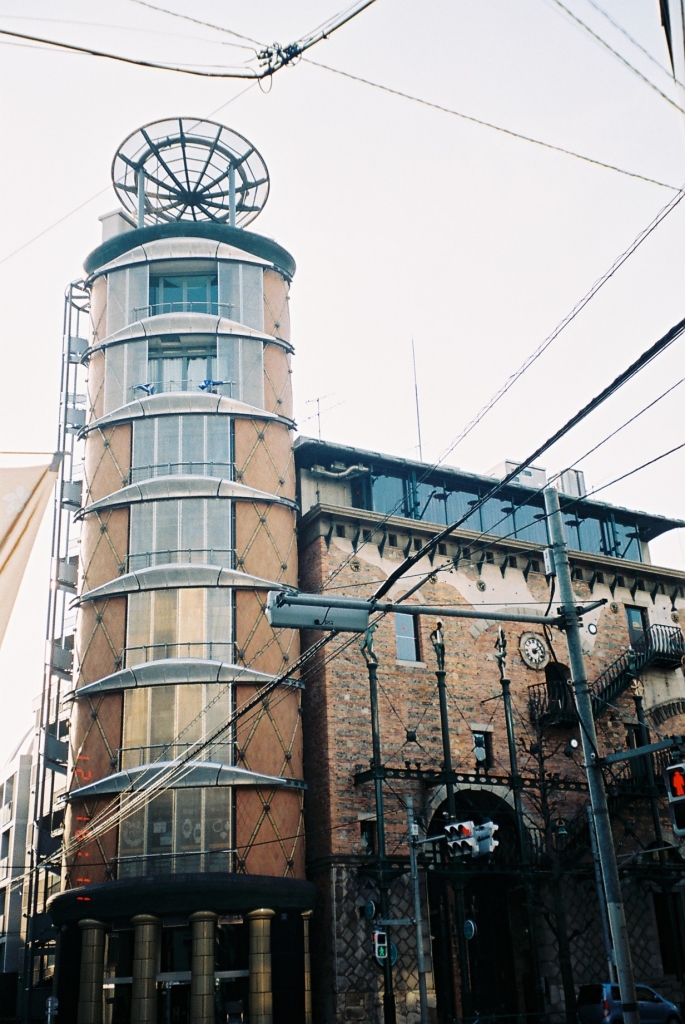 This is the wall...
START, The Wall; Nishi Azabu

Roppongi 1-chome

Toranomon

Shimbashi

Ginza

Yurakucho

Nihombashi

Higashi-Nihombashi

Finish, Sumida Fireworks
RULES - Which are only here as a rough guideline but you know I am legally obliged to say this:
All riders must have fully working front and rear brakes.
NIGHT RIDE means you have to be using working lights.
Obey all traffic regulations.
Riders; ride and carry their own responsibilities for any injuries/damage which occurs before, during and after the ride.
All track style fixed and single speed bikes are welcome and I guess any 27" framed BMX that can keep up, but hopefully, you have 700c size wheels!!!
Remember you can also get one of these now ultra long sleeve Tees... with a special discount
¥1000 OFF W.A.C.C original Long sleeve!!!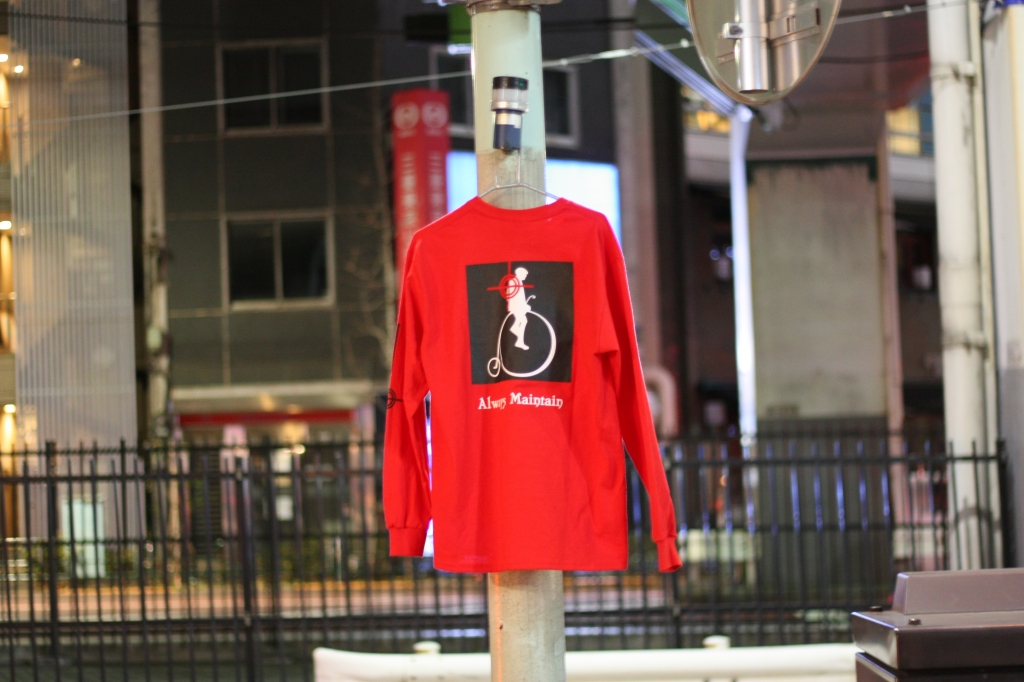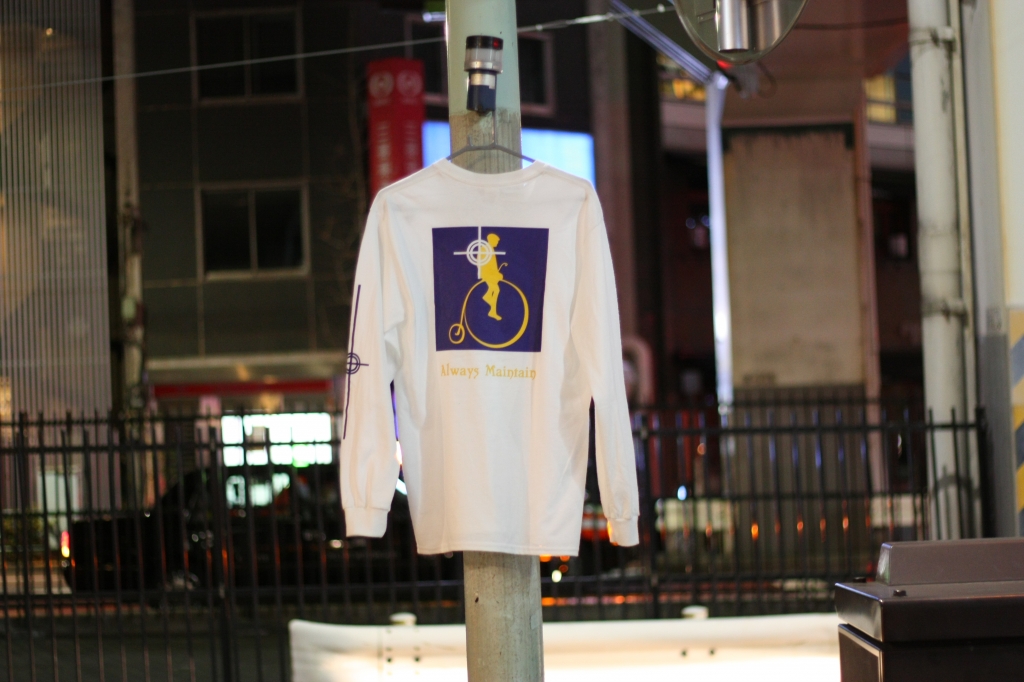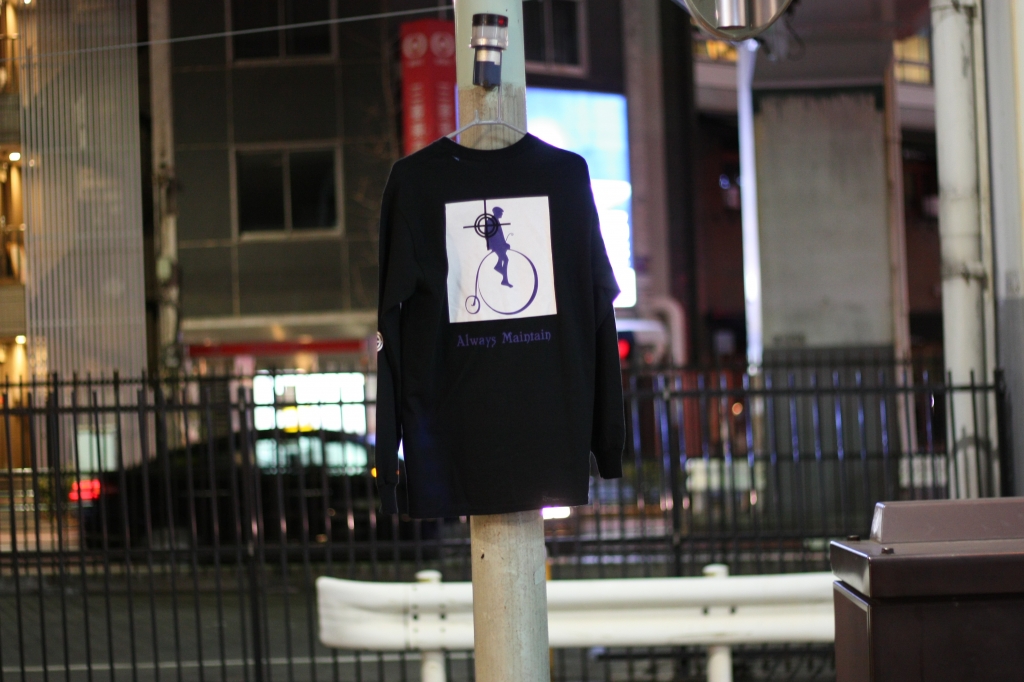 If you want to take part or simply are interested then feel free to contact me:
mrtikini@gmail.com