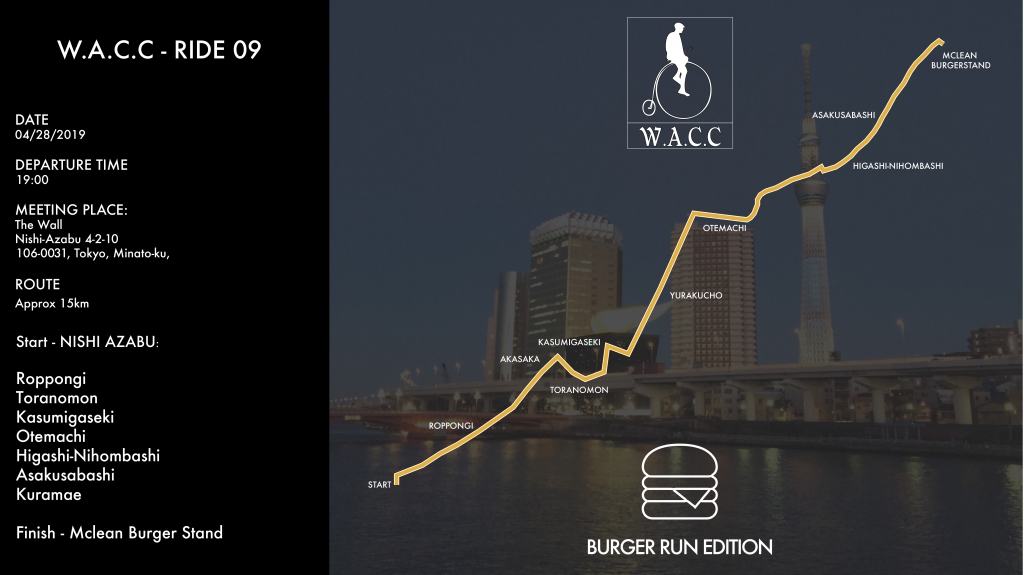 We always like to keep things juicy on our rides here at W.A.C.C... on that subject this ride we have decided to make the juice literal and grab the most succulent burger in Tokyo (you can quote me later) - at the one and only...
The owner 'Punchi' is my friend and before opening up 'Mclean' spent a whole year eating burgers at least once a day...and that is not only in Japan but of course in the USA; I've known him for years but when I first met him had no idea he was a burger man.
We ride to try their Burger of the month... with last month's being this classic style burger: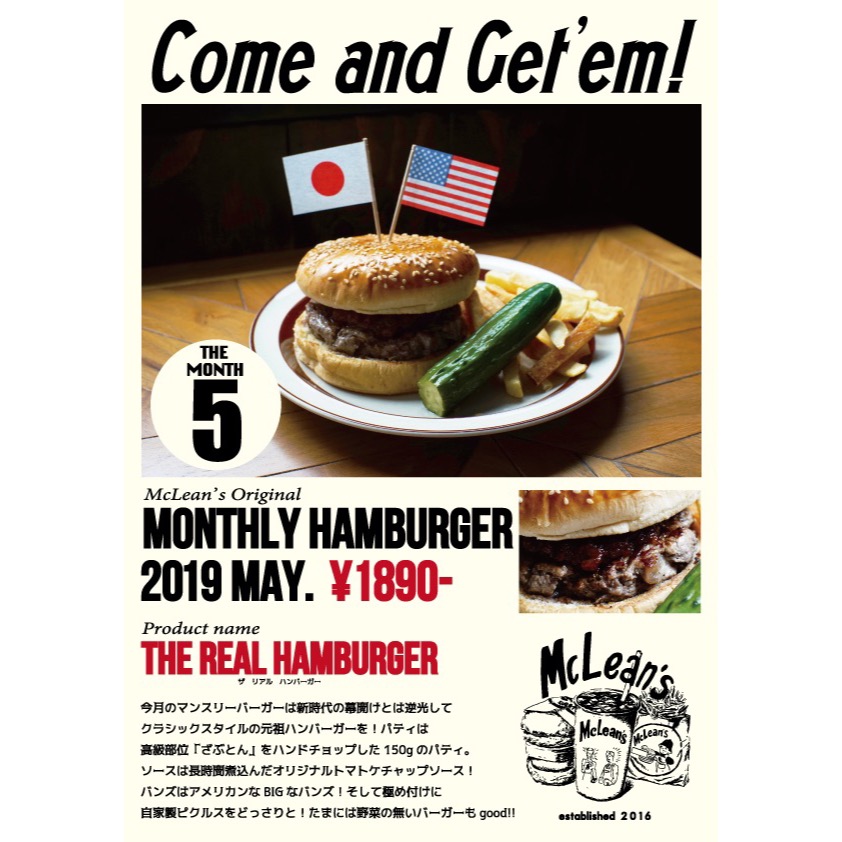 With June's burger still being a mystery... just to let you know some of the past flavor's of the month this year:
Cream Chilli Asparagus
Kitsune Burger
Asian Marinade Burger
Tomato Cheese Cauliflower Burger
You can see more of their archive via their Instagram: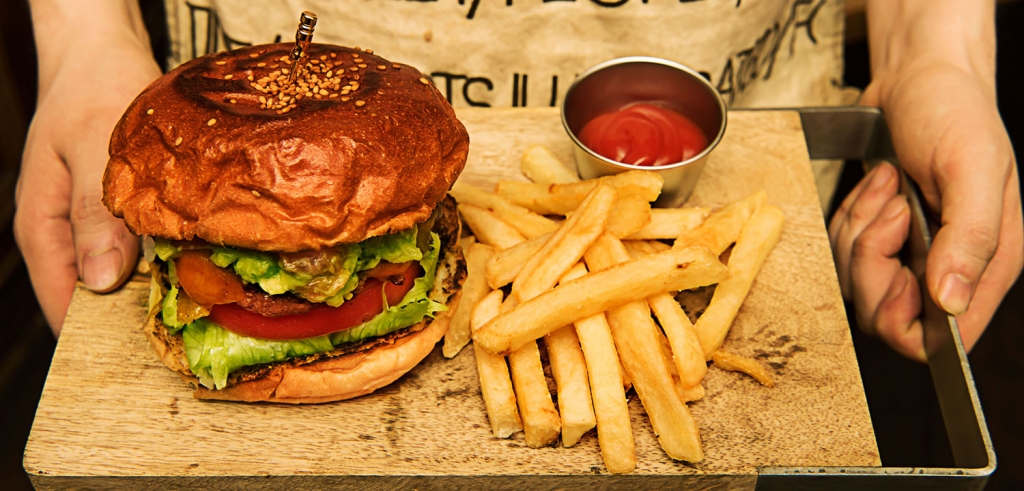 It's always good to see the family of riders growing more and more...and this ride we welcome Mr.Abz...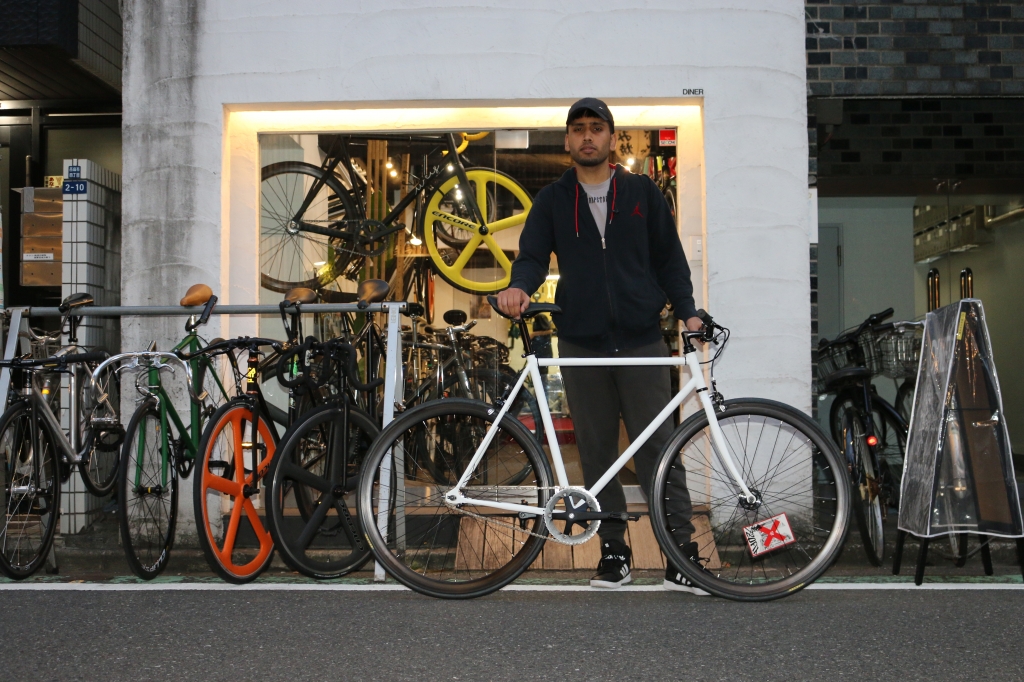 He joins us with his clean off the rack matte white 'Avenue'...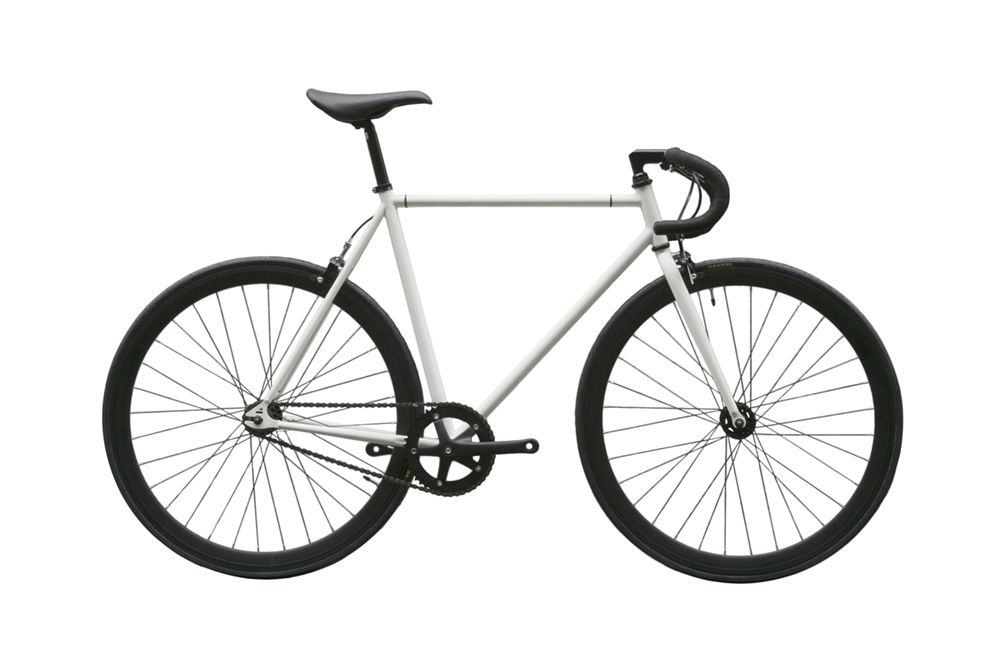 If you are reading this I hope can grow your bike into something like this...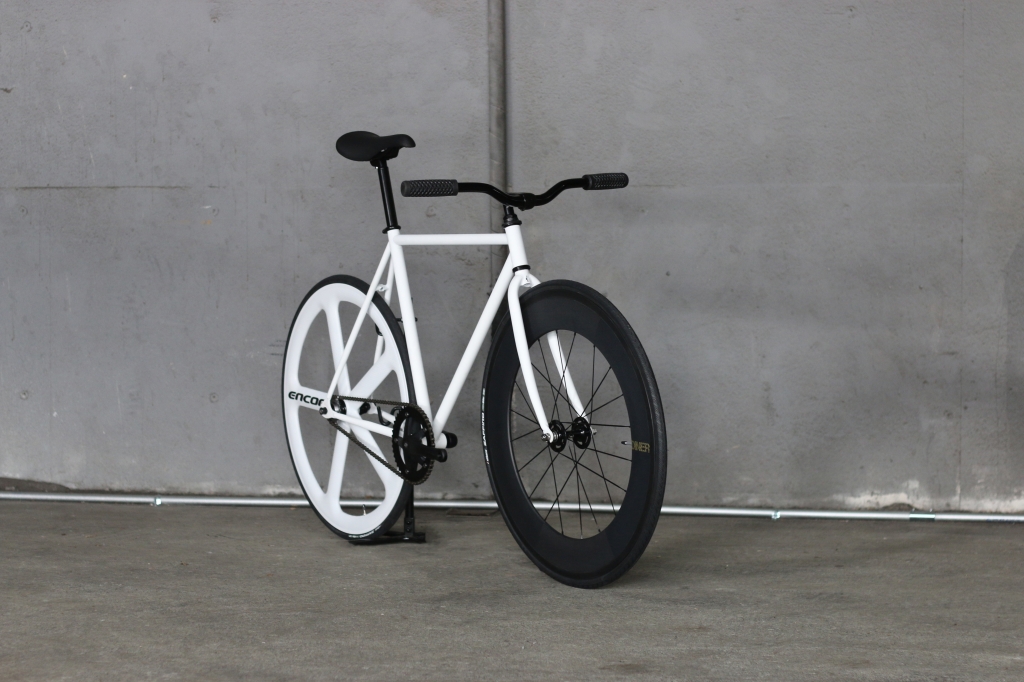 Use the power of the Encore wheel to drive you from the behind; the flex and build construction ensure your pedal power is transferred to the wheel, with the wheel's momentum doing the rest...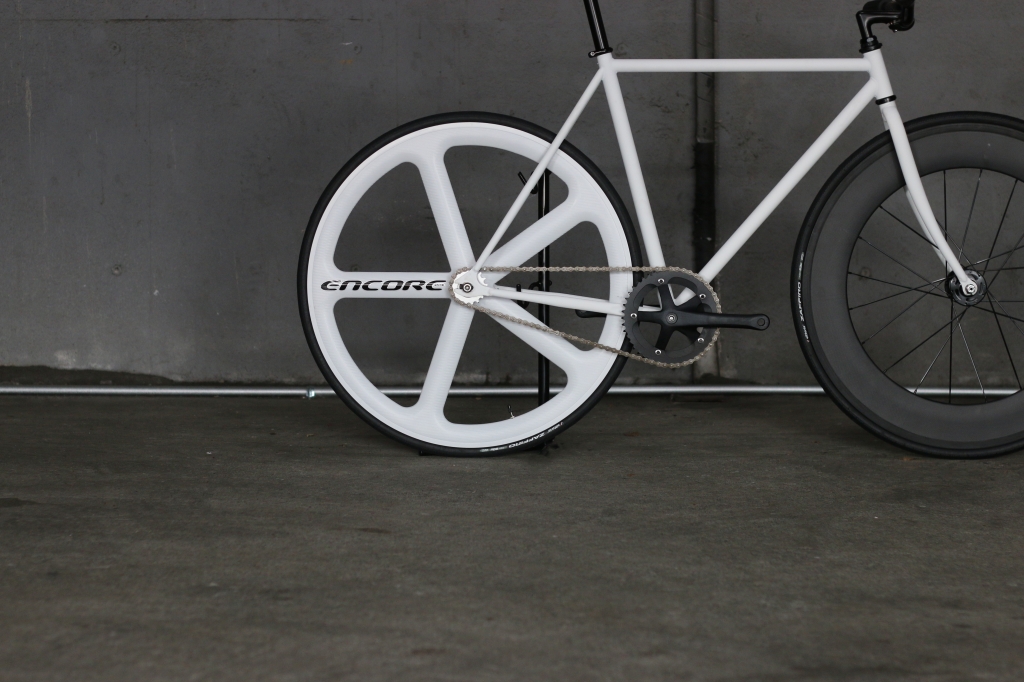 The speed increases when your front wheel has the aerodynamics like one of Diner's carbon wheels - this custom using their original 88mm wheel for the front.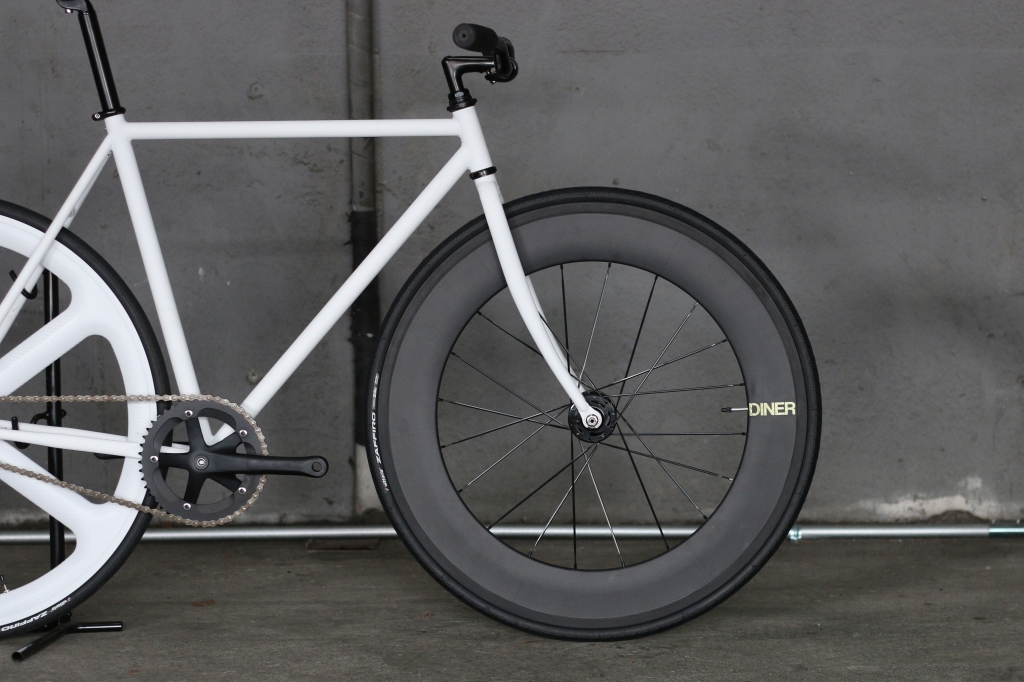 Here are the full details for the ride in text form...
DATE: 06/08/2019
DEPARTURE TIME: 19:00 (Arrive at least15 minutes early)
MEETING PLACE: The Wall (behind); 106-0013, Tokyo, Minato-ku, Nishi-Azabu 4-2-10, 102
ROUTE: Approx 15km (Return Journey)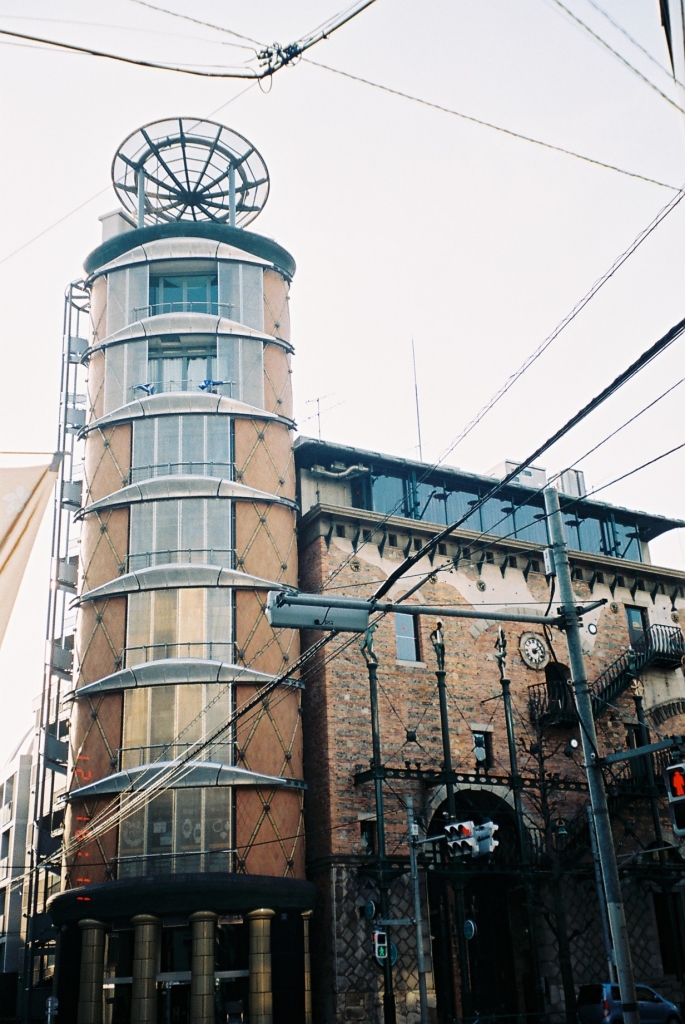 This is the wall...
START, The Wall; Nishi Azabu

Roppongi

Toranomon

Kasumigaseki

Otemachi

Shin-Nihombashi

Kuramae

Finish, Authentique (Asakusa)
RULES - Which are only here as a rough guideline but you know I am legally obliged to say this:
All riders must have fully working front and rear brakes.
NIGHT RIDE means you have to be using working lights.
Obey all traffic regulations.
Riders; ride and carry their own responsibilities for any injuries/damage which occurs before, during and after the ride.
All track style fixed and single speed bikes are welcome and I guess any 27" framed BMX that can keep up, but hopefully, you have 700c size wheels!!!
Remember you can also get one of these now ultra long sleeve Tees... with a special discount
¥1000 OFF W.A.C.C original Long sleeve!!!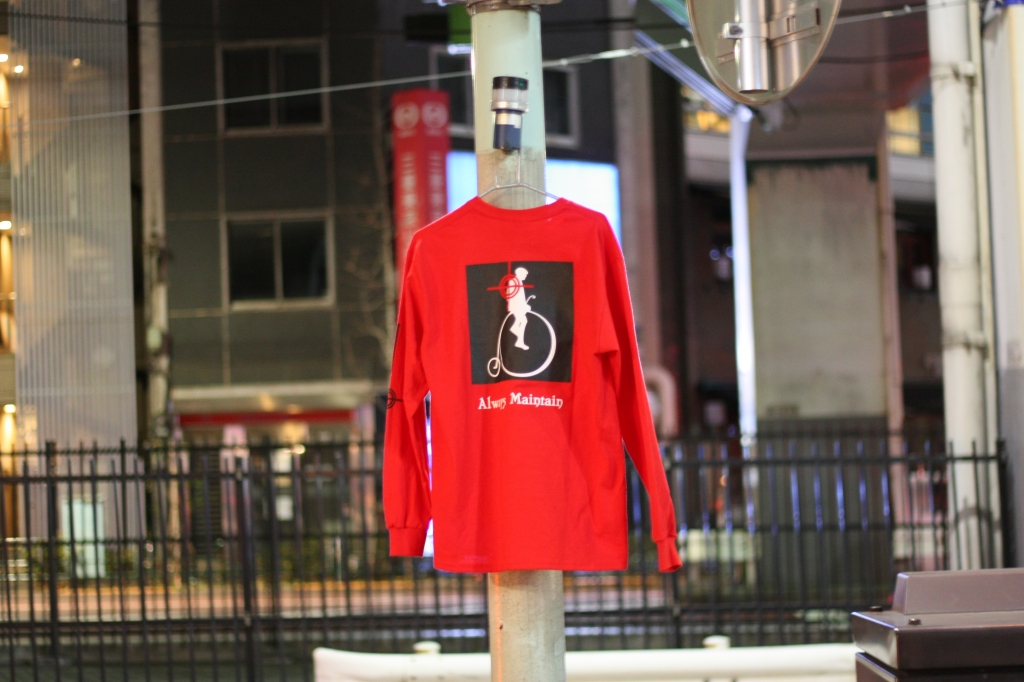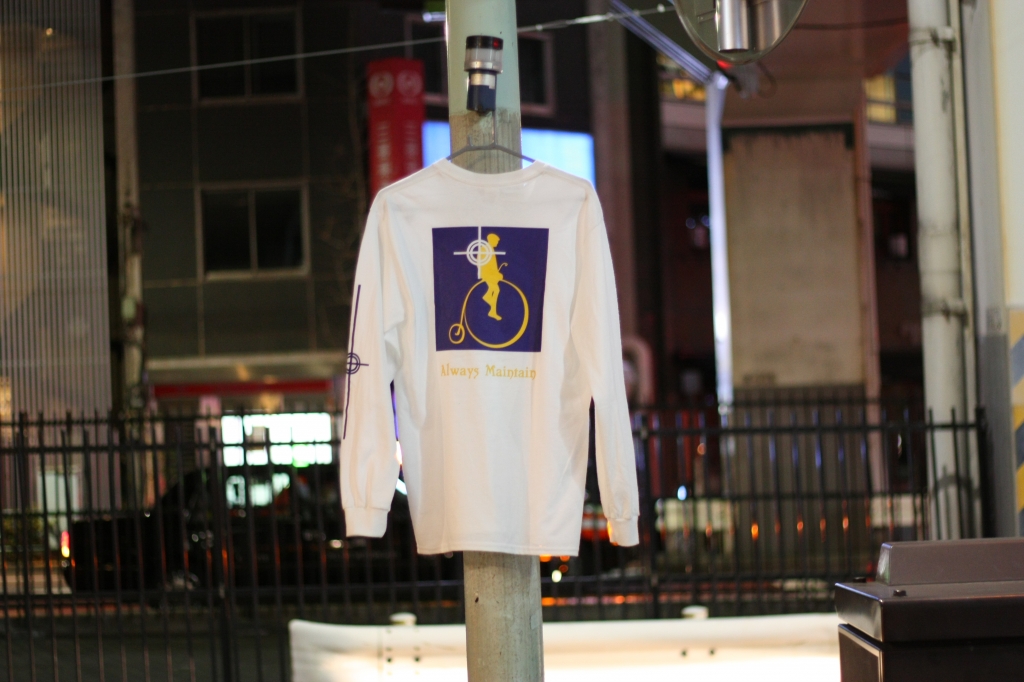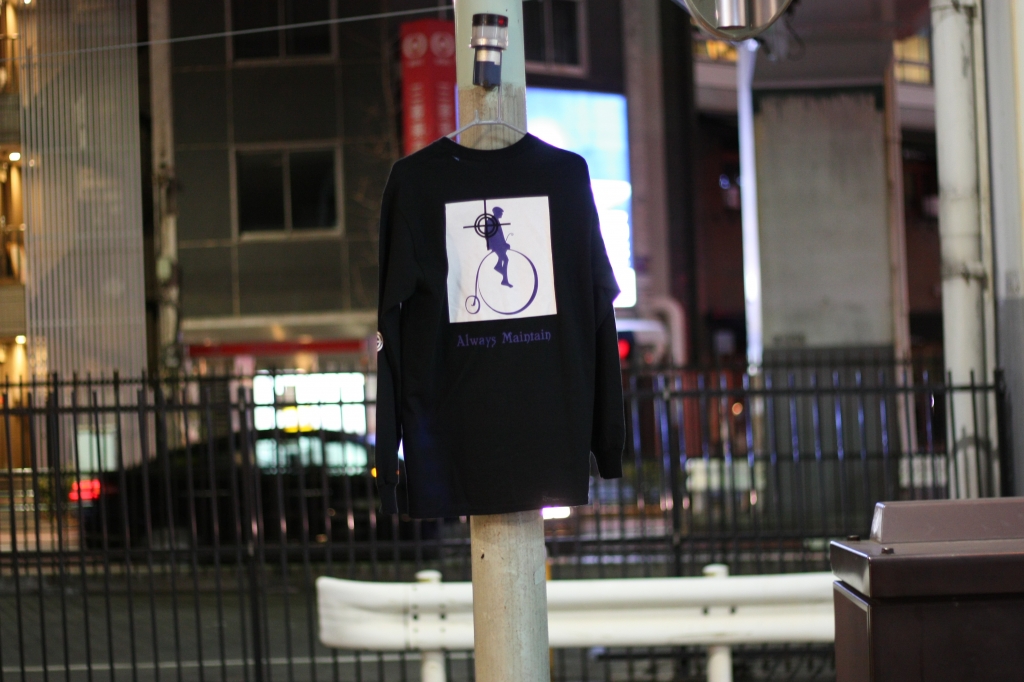 If you want to take part or simply are interested then feel free to contact me:
mrtikini@gmail.com