Starting this post by thanking Houyhnhnm: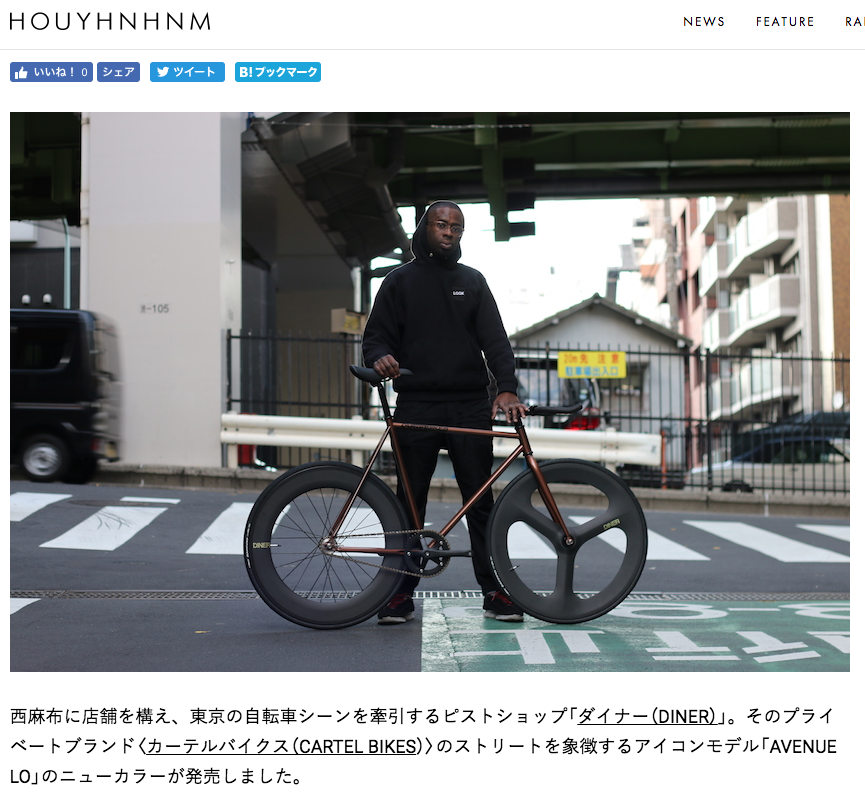 Sharing with their readers our latest drop the 'Avenue Lo' Brown...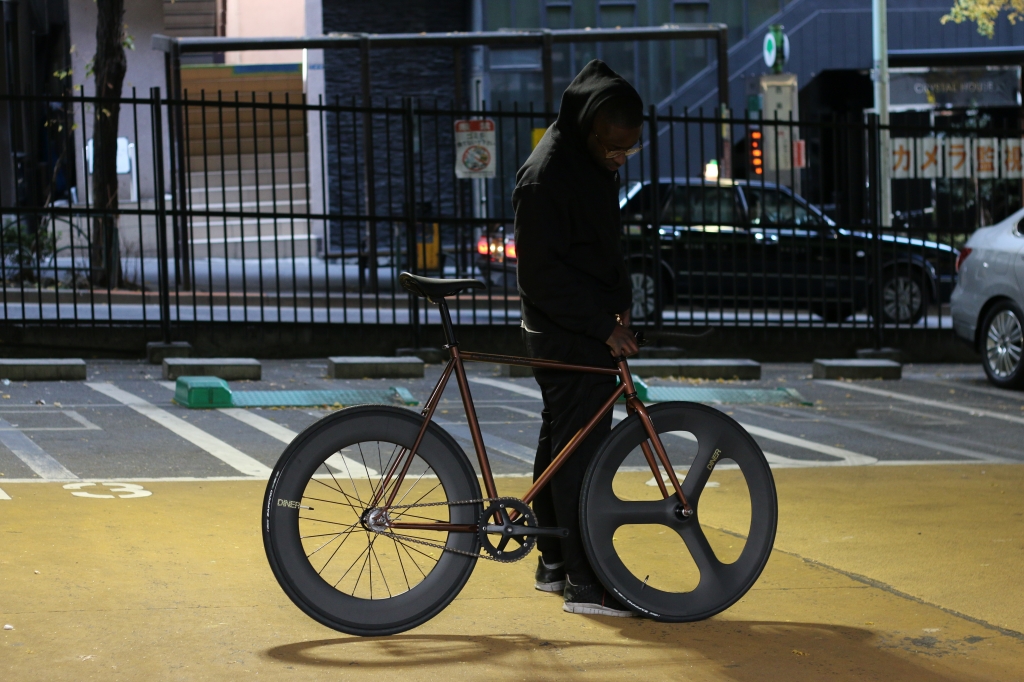 I'd say it's more of a dark golden brown which has a metallic chameleon finish to it, meaning that its color changes depending on how the light hits the front sloping frame.
This makes it a lot of fun to customize especially the wheels, from Diner's original carbon wheels above to Encore's wheels below: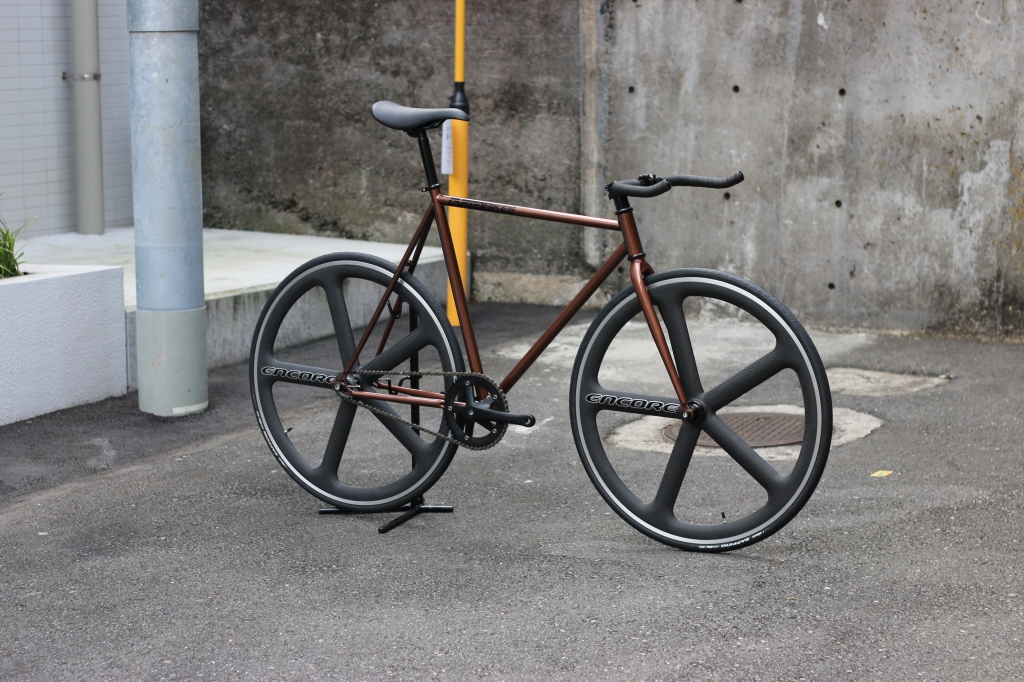 The brown 'Avenue Lo' is available right now at Diner!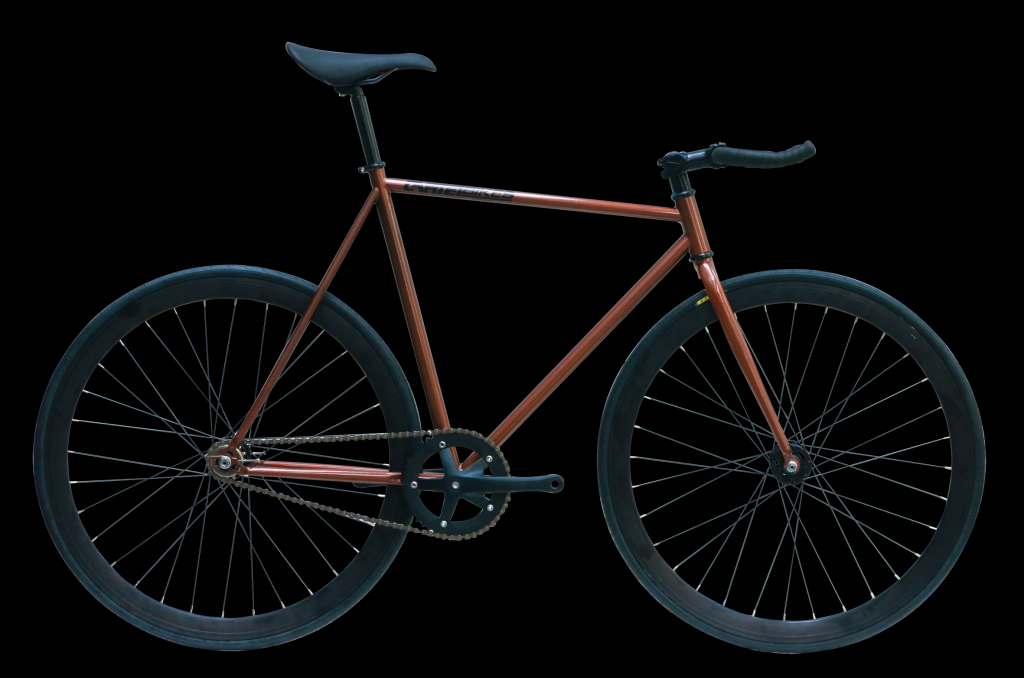 I guess the biggest news this month was my short trip to Iida city in Nagano; wow I just found out that Iida is an Environmental model city with the city striving to maintain low greenhouse gas emissions (you go guys!).
I started my trip by paying a visit to Yoyogi-Hachiman shrine: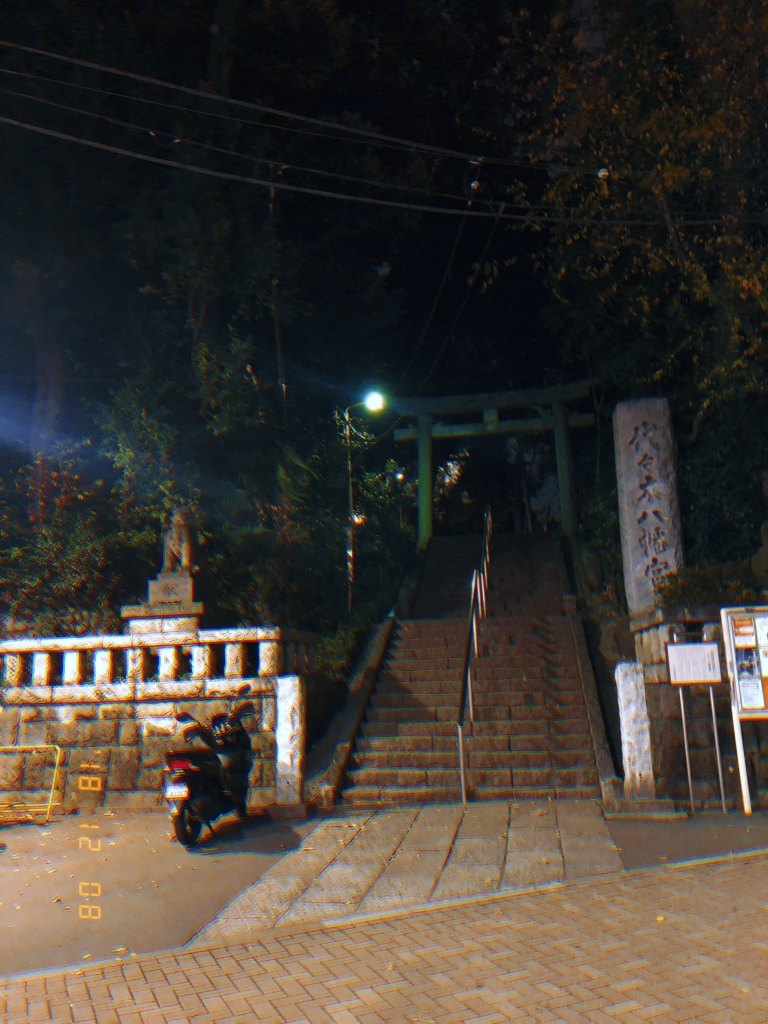 As part of the pray and play moto, we have adapted!
The next day we set off in the Afternoon and took the 3-hour journey by car - it was a beautiful drive as we passed through the Minami Alps and also saw Lake Suwa.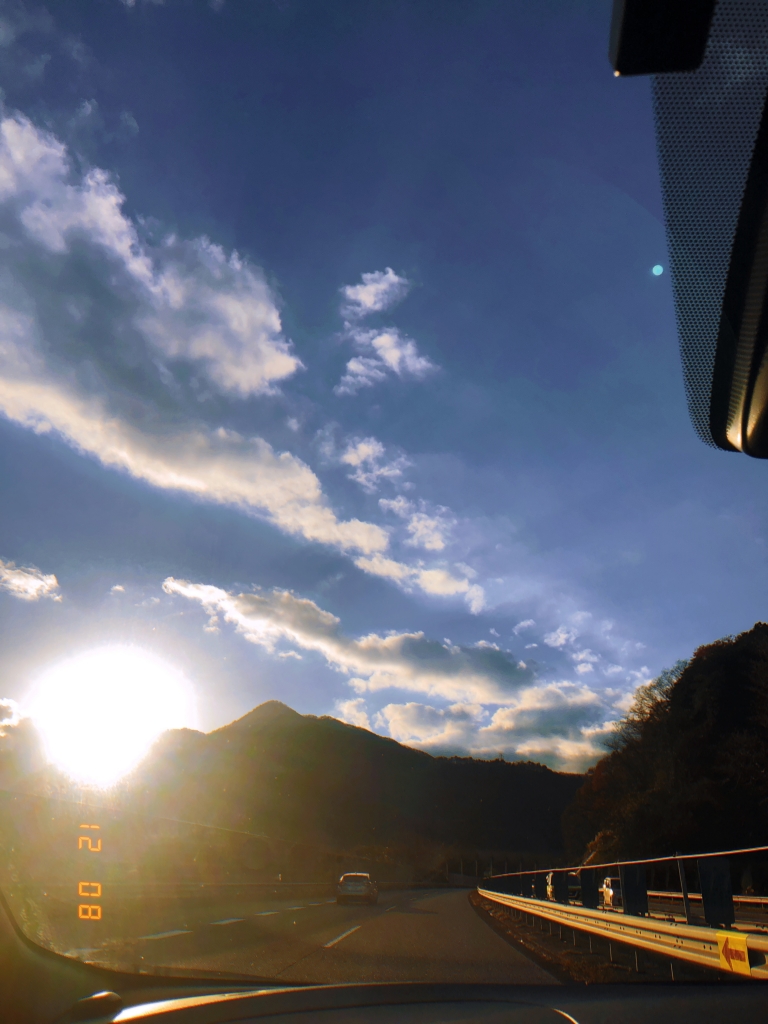 We first arrived at the hair salon Duck Rock since the owner (Imai-san) was behind our booking...oh yes I forgot to mention the purpose of our trip was help celebrate the anniversary of After5ive...(we will get onto that later).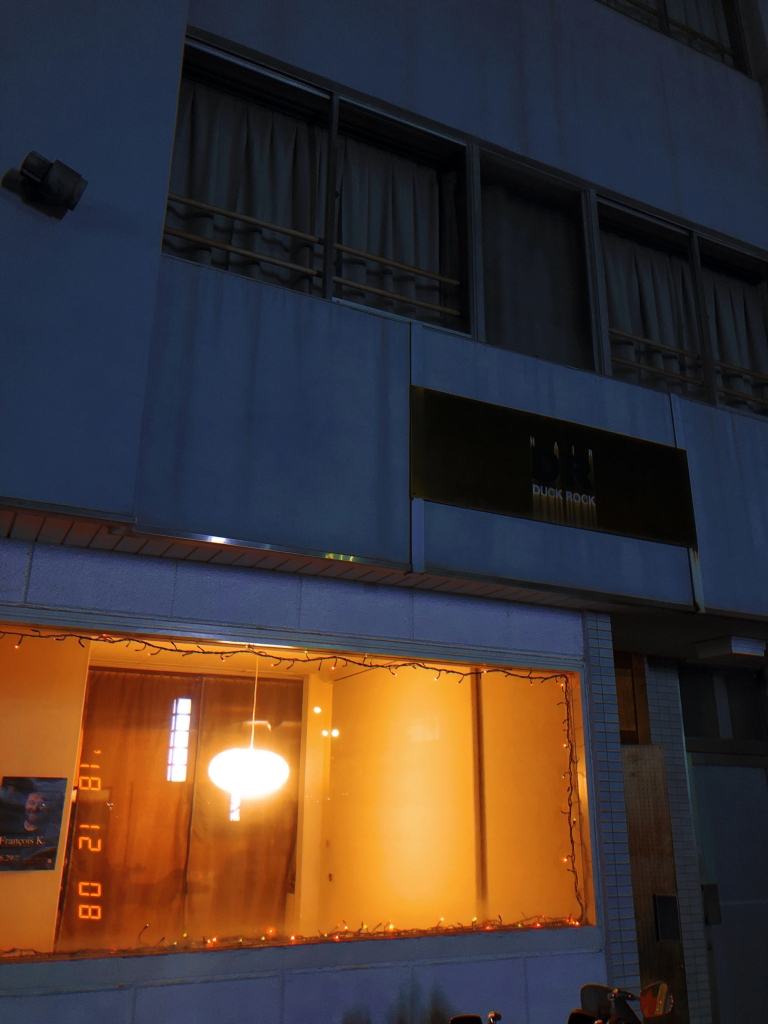 Duck Rock's interior was really warm and full of interesting bits and pieces...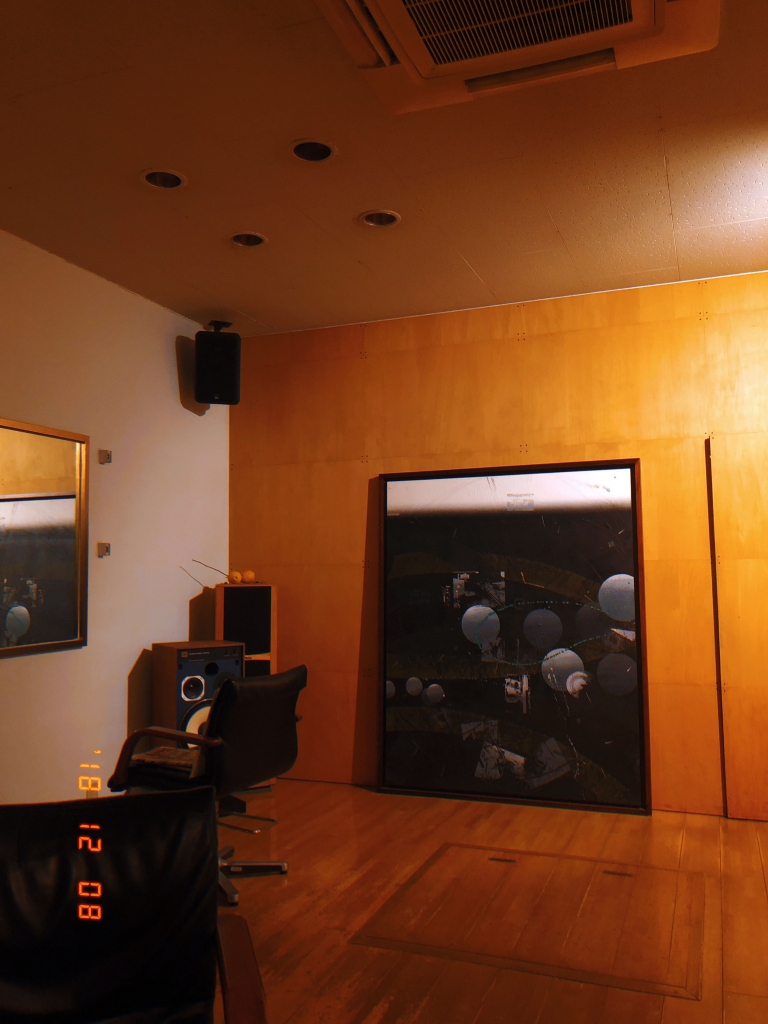 Obviously had to have a snowboard in there...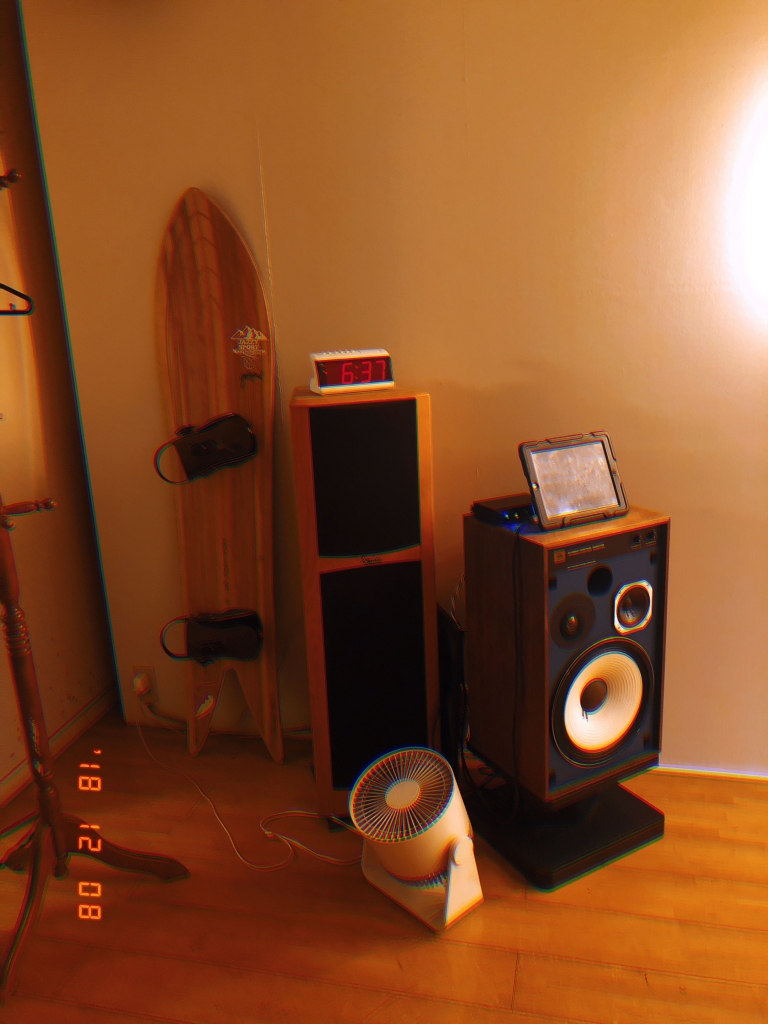 Oooh and look they support the home team Apron Records: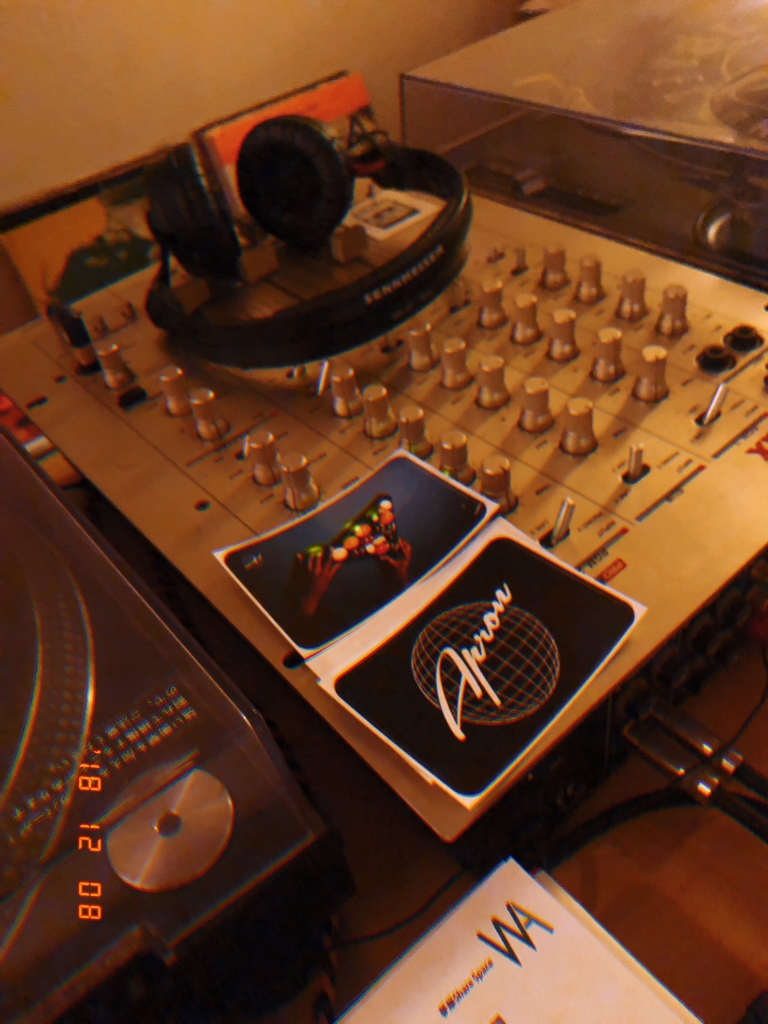 And the other home team... Black Focus Records: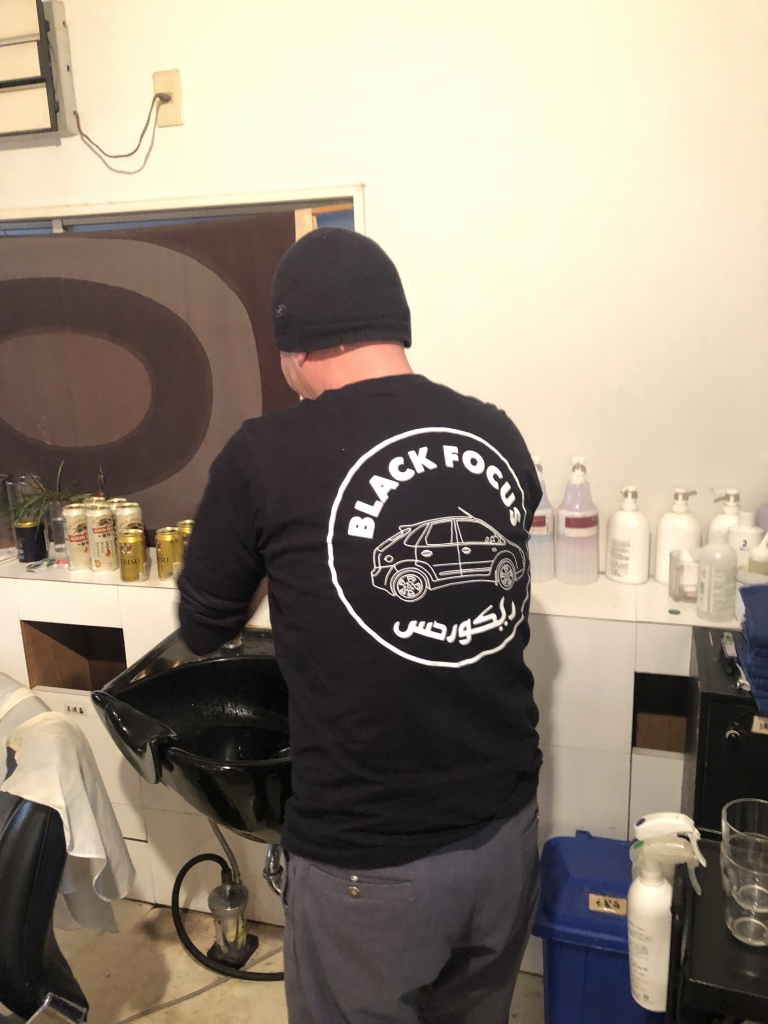 After settling down it was soon time to get some stamina for the long sets we were about to play later...so we hit up this local Yaki Niku spot (it was amazing!)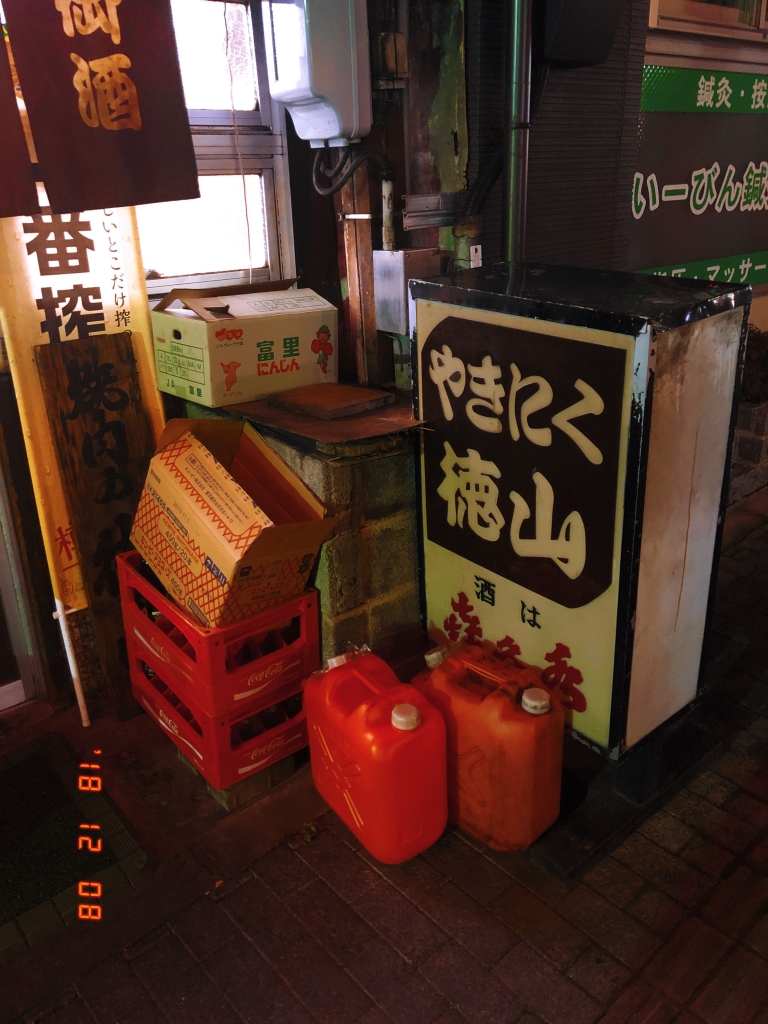 From there it was straight to the club to lay it down...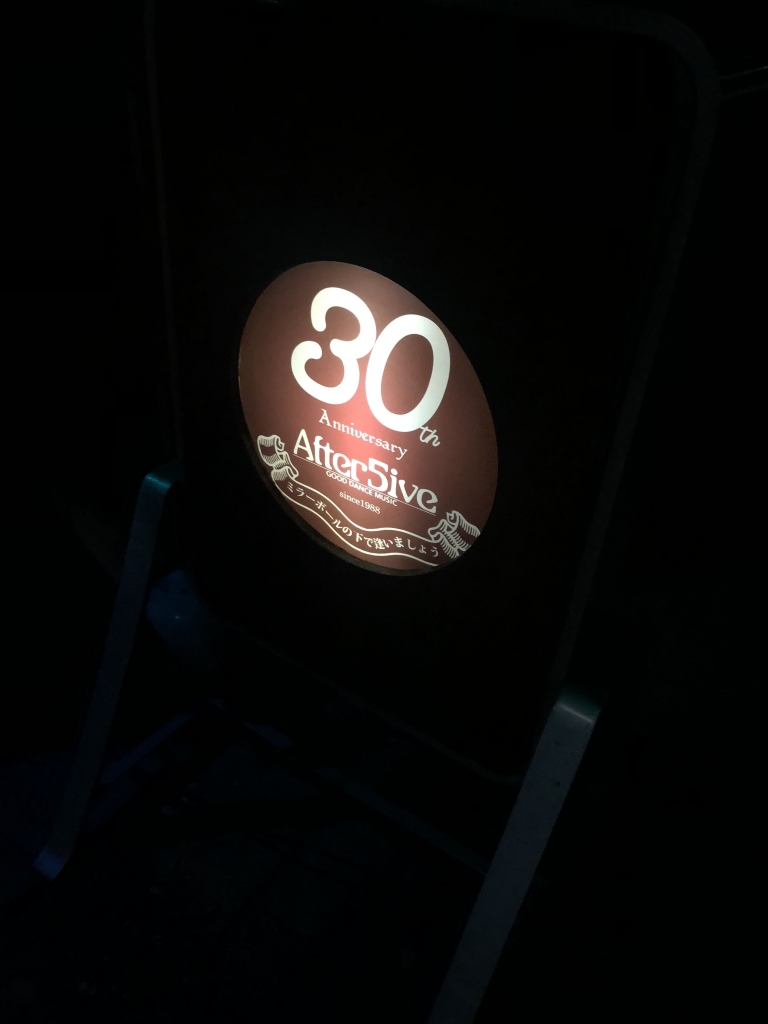 I still love the fact that they used one of our pictures for the flyer.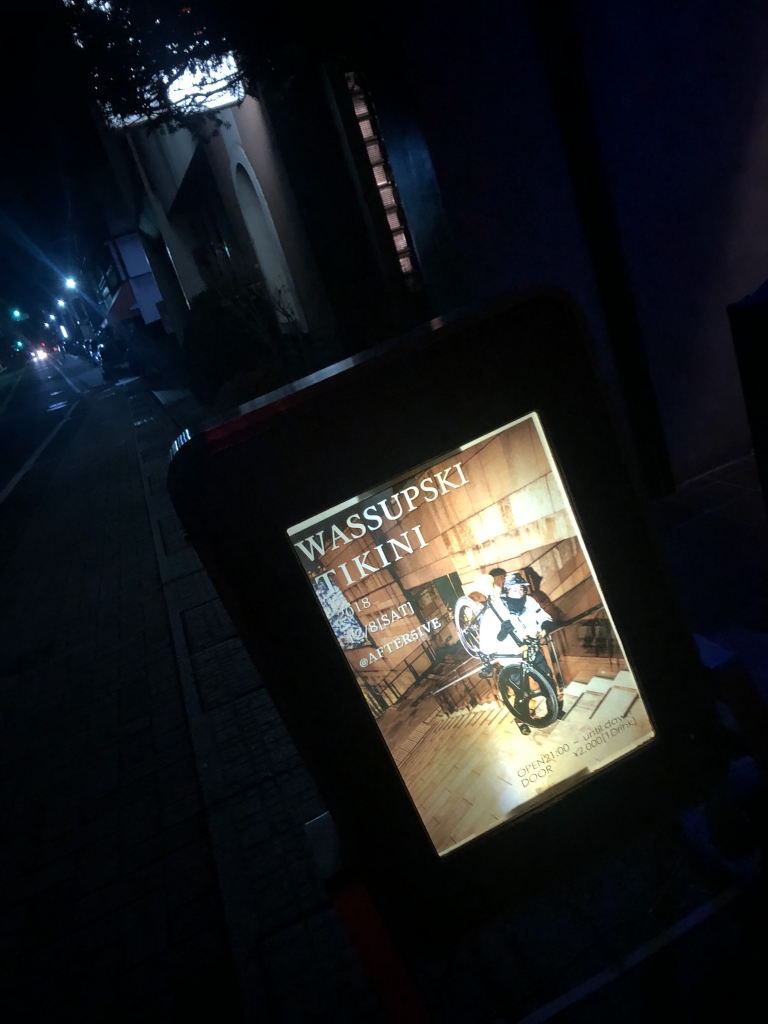 The sets we put down were both very heavy and I actually took the time to record them!!!
I really want to both thank and congratulate After5ive!!!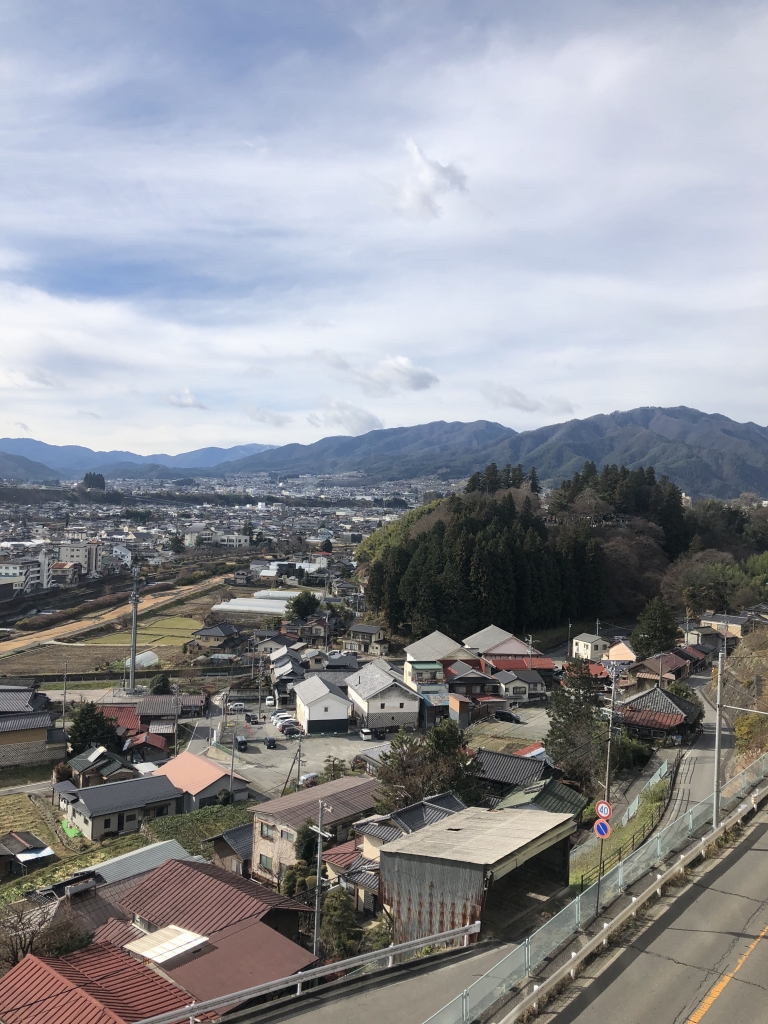 Big shout out to Wassupki and Imai-san aka maromaro!!!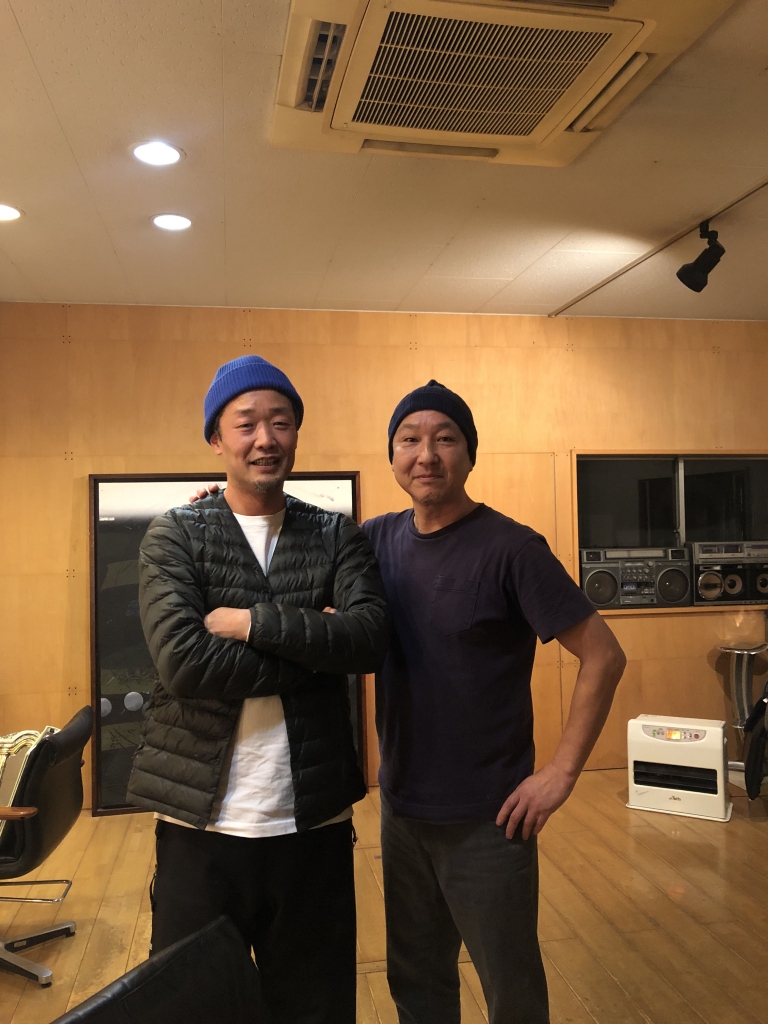 I am also really late with this news too... and that is NCA's latest drop the DVDs have finally arrived in Japan and I was there to witness the moment they reached their first viewers here in Japan.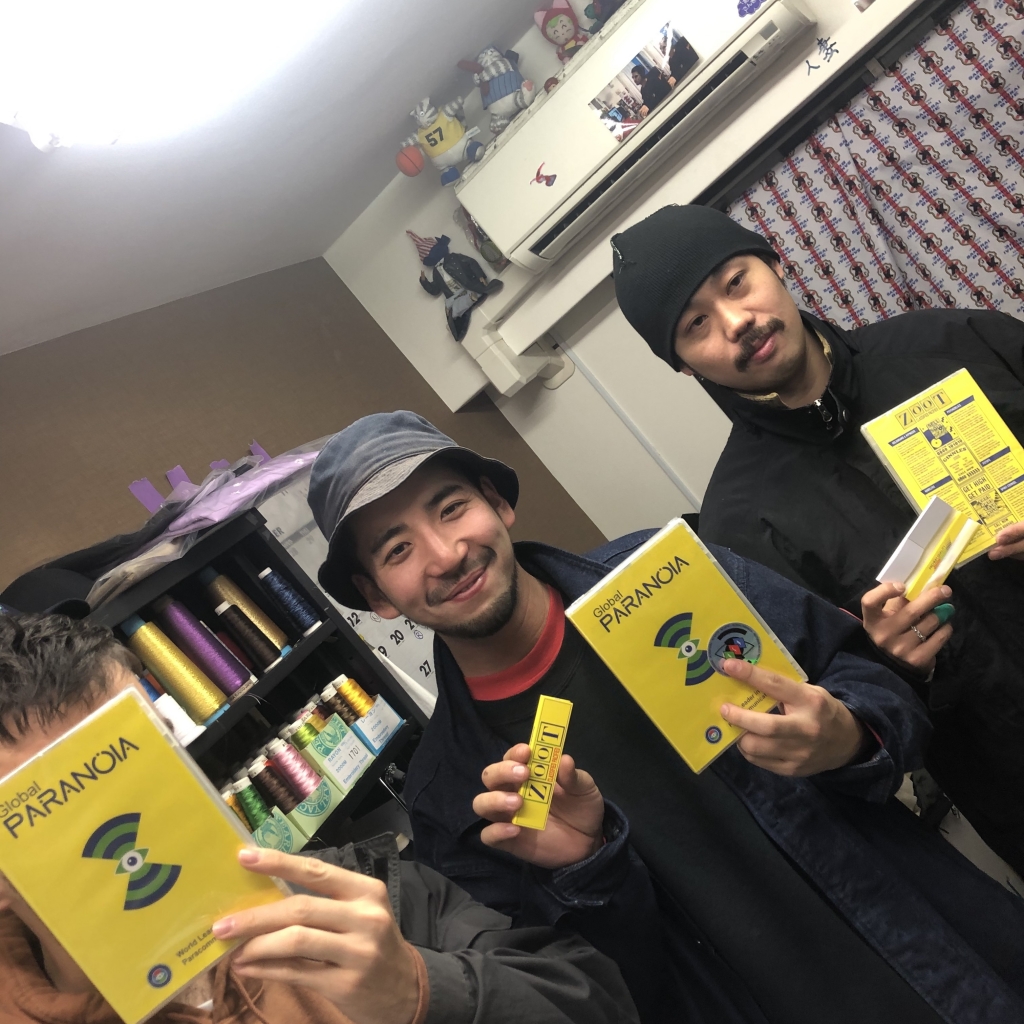 Global Paranoia:
Soundclips:
Don't sleep get yours NOW!