This news just in...
Our friends at Diner in the run-up to Christmas have placed the strong red 'Avenue' on special offer: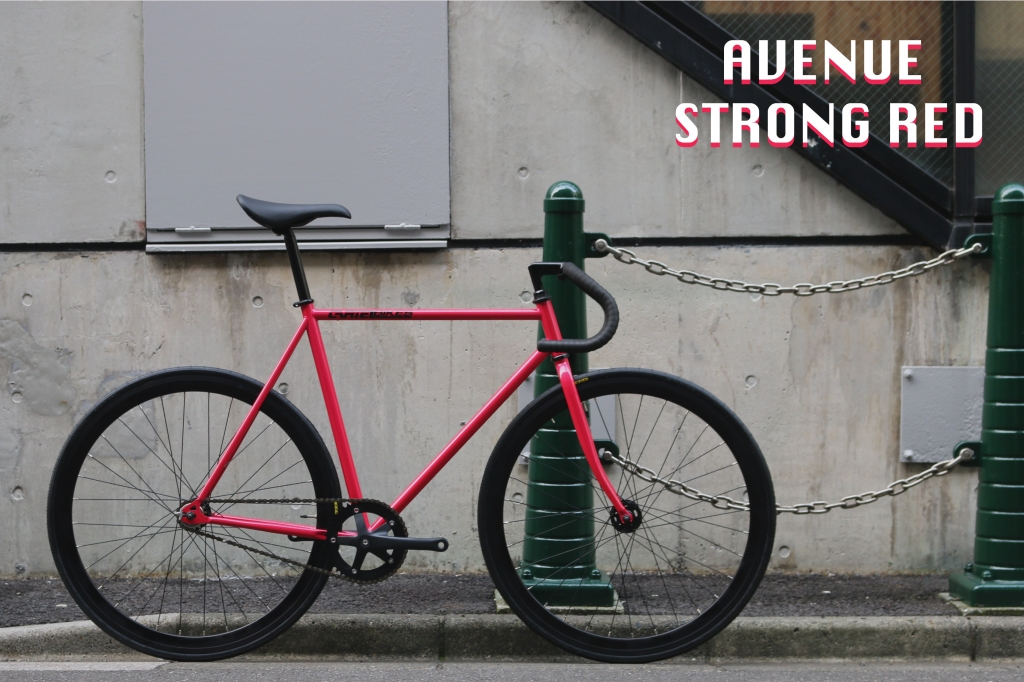 Yup the ¥59,400 price has been reduced to ¥49,800!!!
If you are a first-time buyer and were sitting on the fence waiting for the right time...how about now?
Saving nearly ¥10,000 means your light and lock budget is taken care of...
For lock why not go for Abus's ultra mini 'U' style lock, it has a security level of 8 AND Abus say that if your bike gets stolen they will give you ¥100,000 to say sorry...that's pretty insurance for ¥5,897: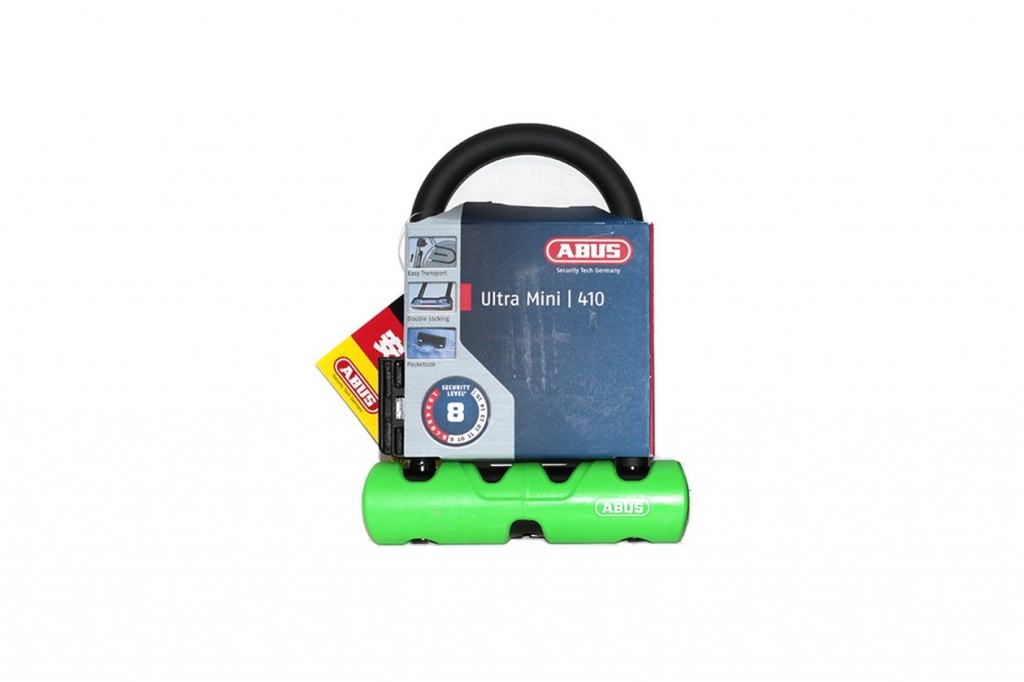 With the lock sorted, it's time for some lights, with our aim being to keep the costs under ¥10,000 I'd say go for Lucetta magnetic lights - that are attracted to the Chromoly steel of our bike frames as demonstrated below:
'Diner' has the front and rear inclusive light for just - ¥3456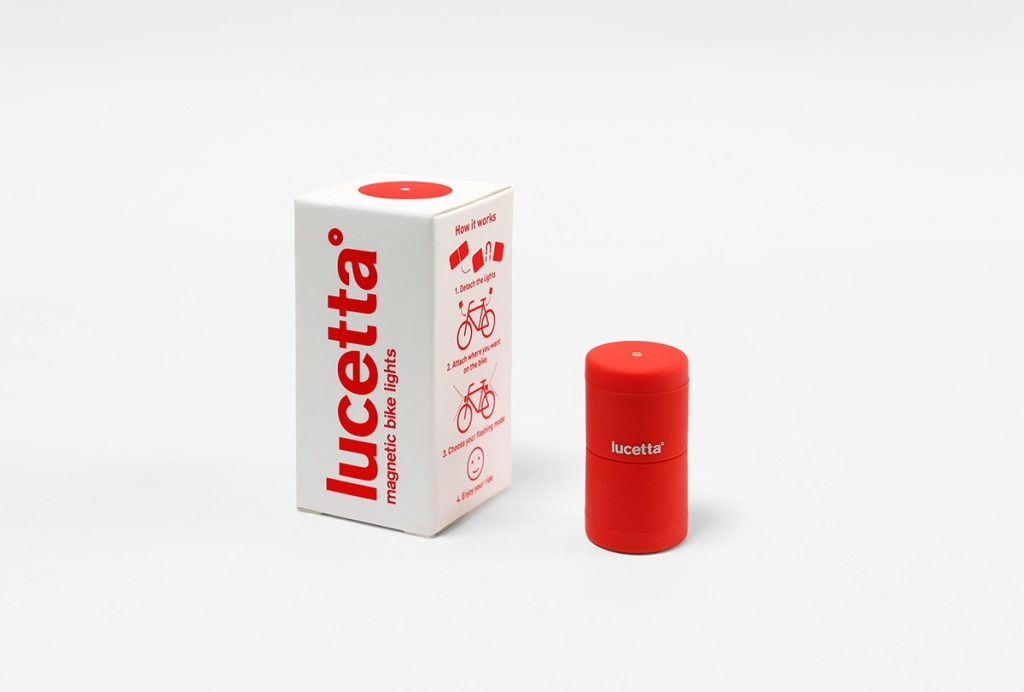 With me choosing the red ones just because we are on the subject of red...

I am sure your first reaction to our strong red bike was "I swear down that bike is pink yeh" ... but actually, it's a subtle shade of red that is derived from a blue base...and allows you the rider to make amazing customizations:
1) The two-sided custom; is given the unique urban flavor by the strong red coloring, actually so next level is this whole combination that I personally have never seen anything like it - and I mean that in the deepest way.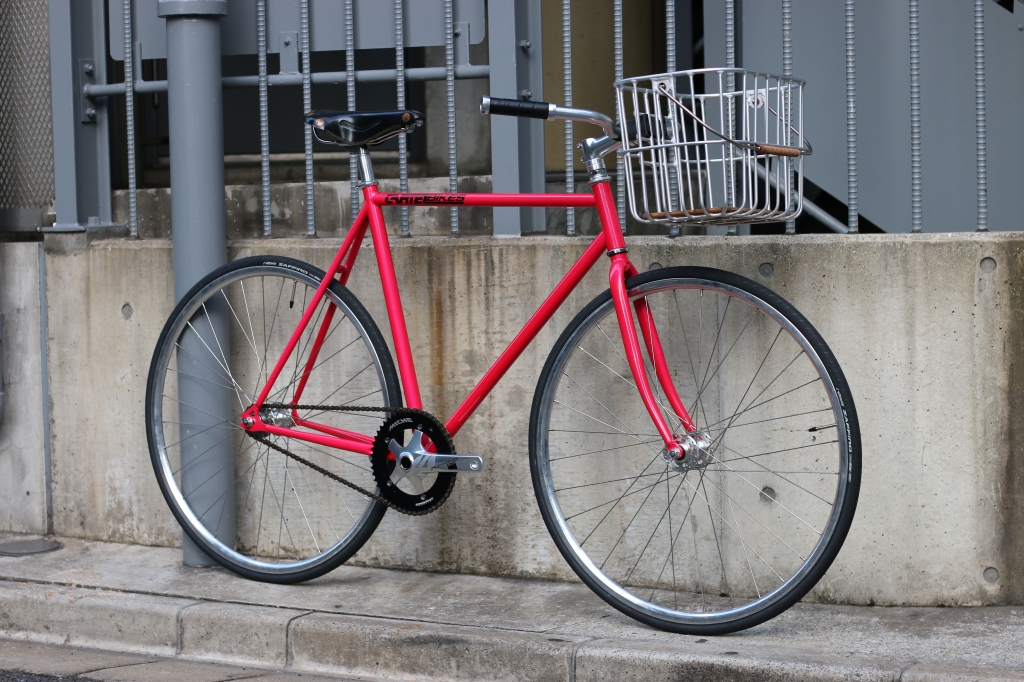 3) A more simple but sports feeling can be found by using Diner's original carbon parts and combining them with Encore's already fast 700c wheels.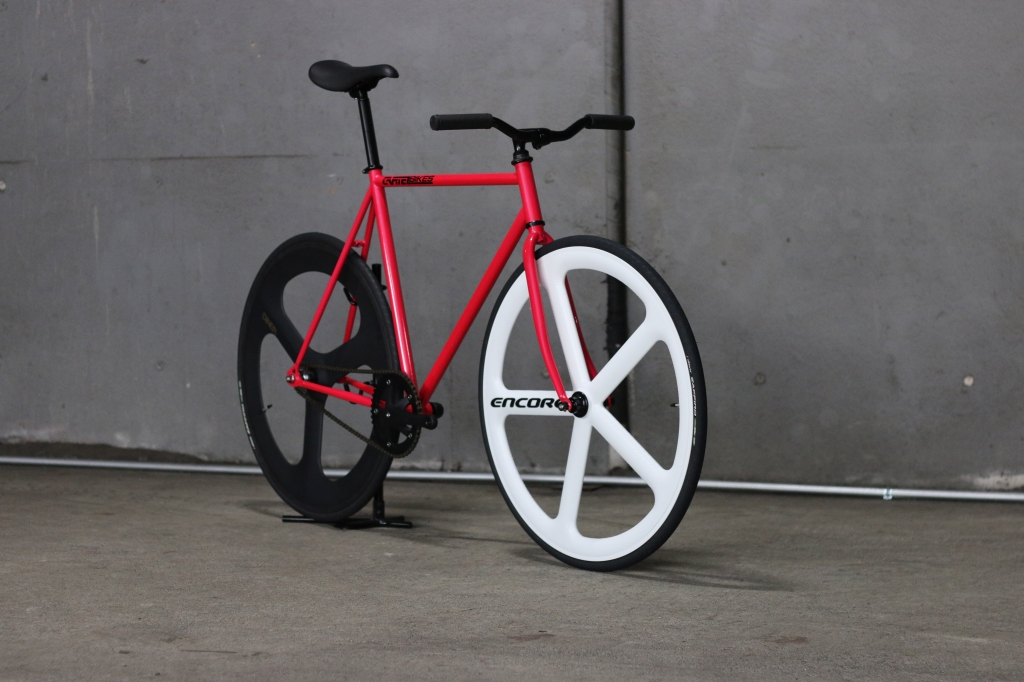 4) Or have fun by matching Encores wide color variety with the strong red frame to make your bicycle even more unique.
It all starts with the complete strong red 'Avenue' though...