Following on from our last blog update, today we start off by showing you this matte 'Avenue' that is well contrasted against the fallen leaves that signal that we are now truly in Autumn - despite the recent high temperatures.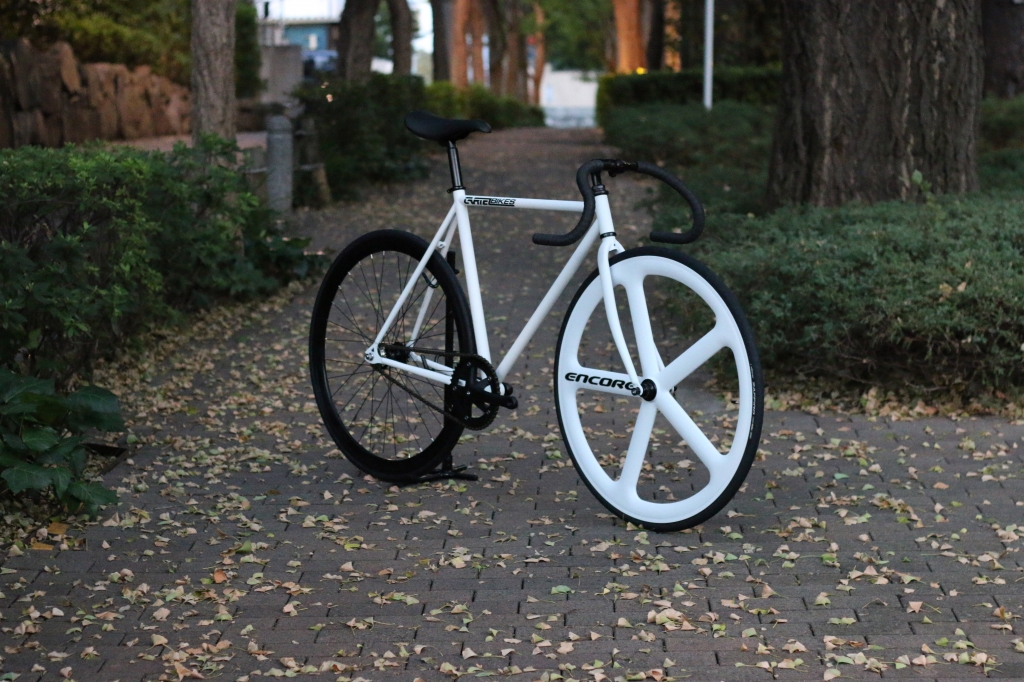 You've also given this photo a lot of love on our Instagram - this shot here I feel embodies the spirit of the changing seasons, with added coolness via our matte white 'Avenue' and once again Encore's Arctic 700c wheel here on the front: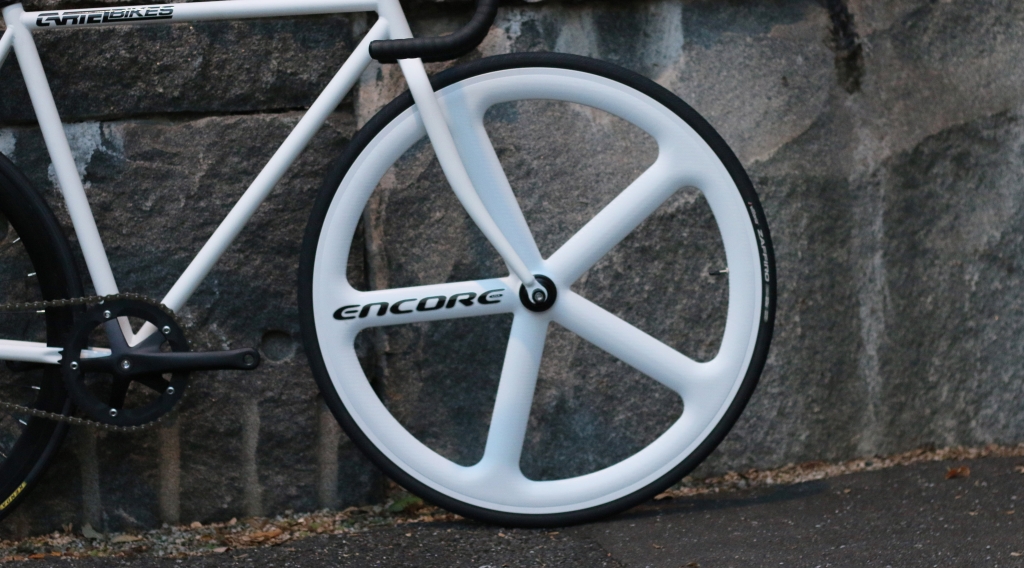 Considering it all you can get your hands on our 'Avenue' + any Encore wheel as a custom build only at Diner.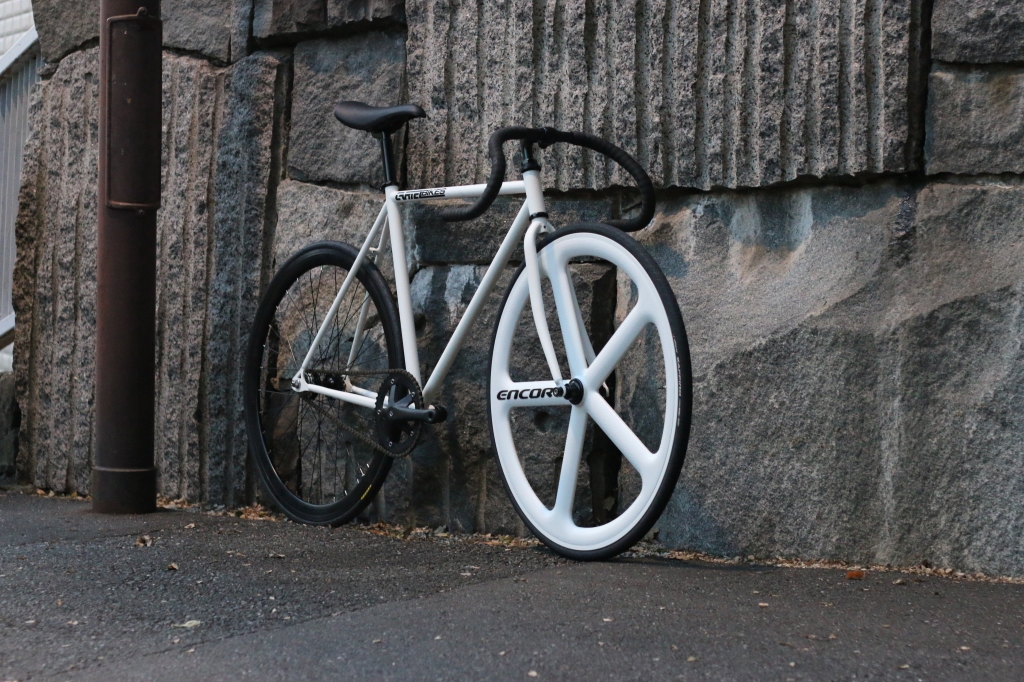 Or change it up completely and get the last white & yellow 'Hombrementary' featuring 'Avenue' parts very rare indeed!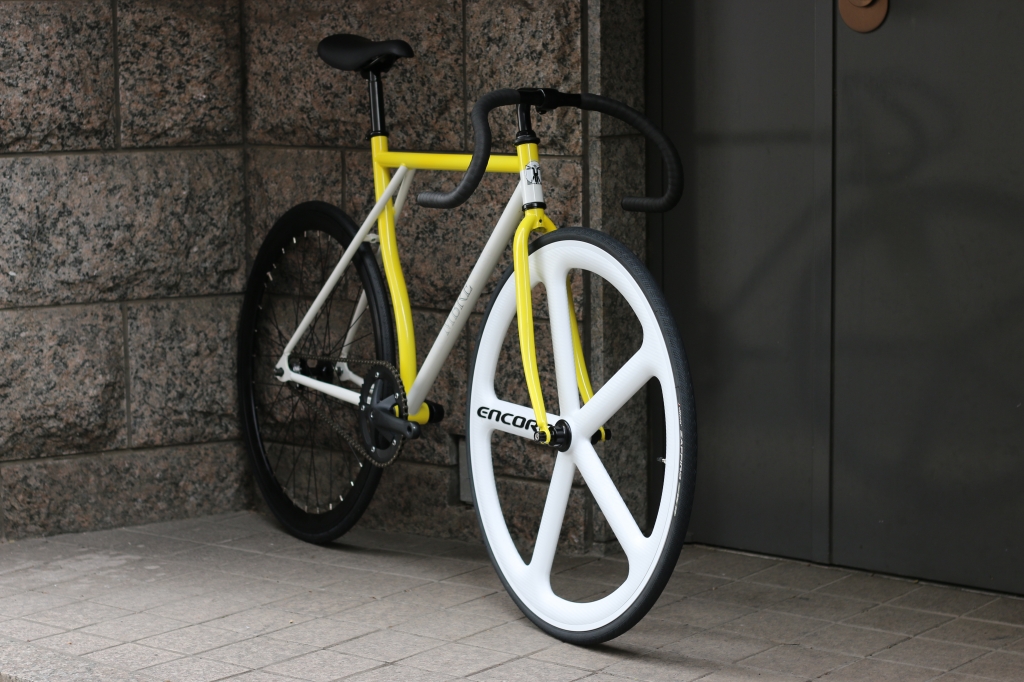 As seen on our Instagram today!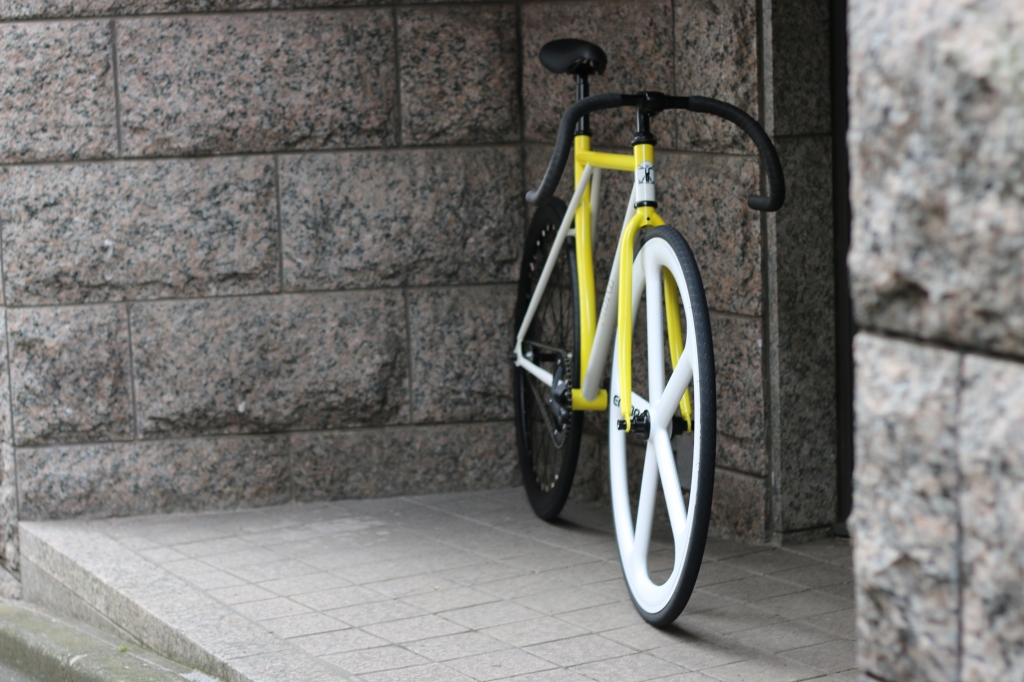 Last weekend I was invited to take part in a series of short Documentaries about Ex-pats living in Tokyo; I took up the opportunity and invited them into my world starting at last weeks Funktion...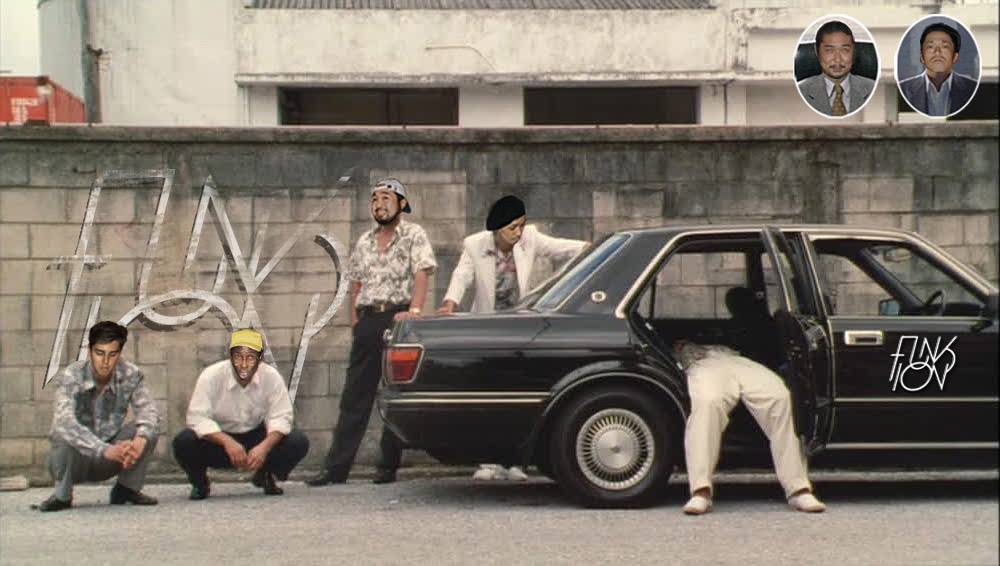 Not forgetting we are back there tonight!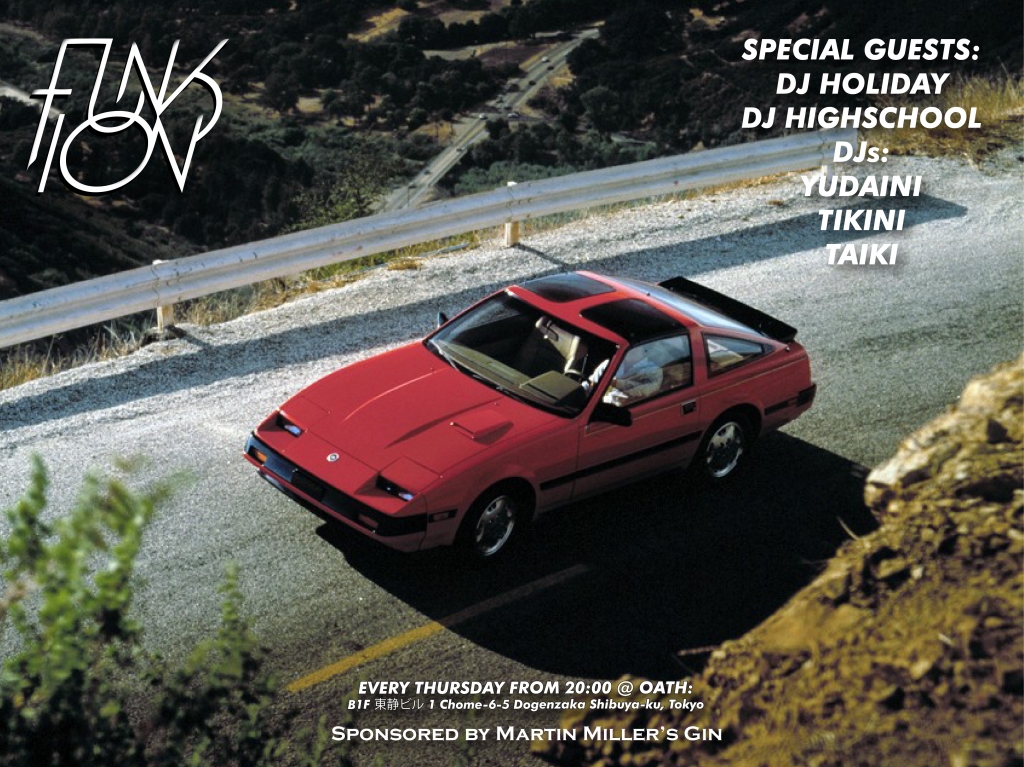 With this legend:
*BACK TO THE STORY*
From there we waited until Saturday to meet at Diner in Nishi Azabu... where did a bit of a bike thing with my homie; actually it was quite wild to be honest because my homie Savannah don't play she was tearing up Nishi Azabu pretty rad. After got that footage it was off to the newly opened 'Cafe & Bar R' in Kiyosumi Shirakawa.
Where we all linked up with the 24K Night crew... once again gotta big up Gevill and the rest of the family out here for this one!!!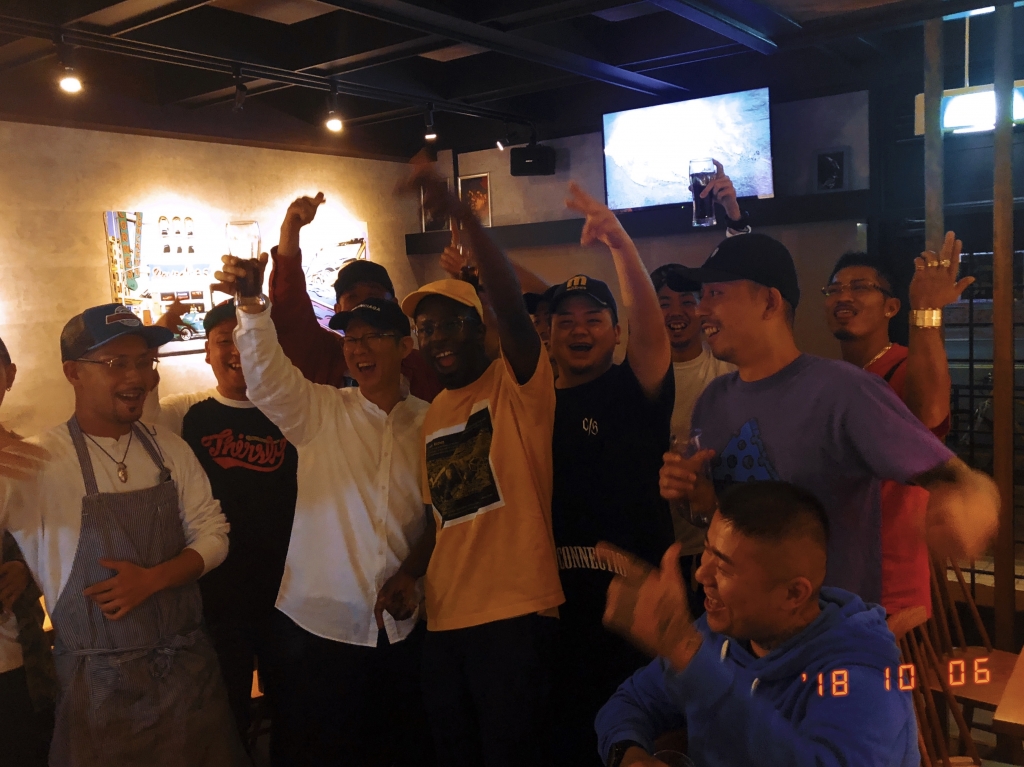 Finishing in the lap in under 30mins is our first mission - since I noticed most people who ride with our need to build up their stamina, we are going to be moving at a fast but steady pace - which means we all need to stick together!!!
After we successfully complete this mission...the unofficial mission will be celebrating at my favourite standing bar that serves banging yakitori in the west of Shinjuku!
Here we go again the attack on Shinagawa - RIDE 05!!!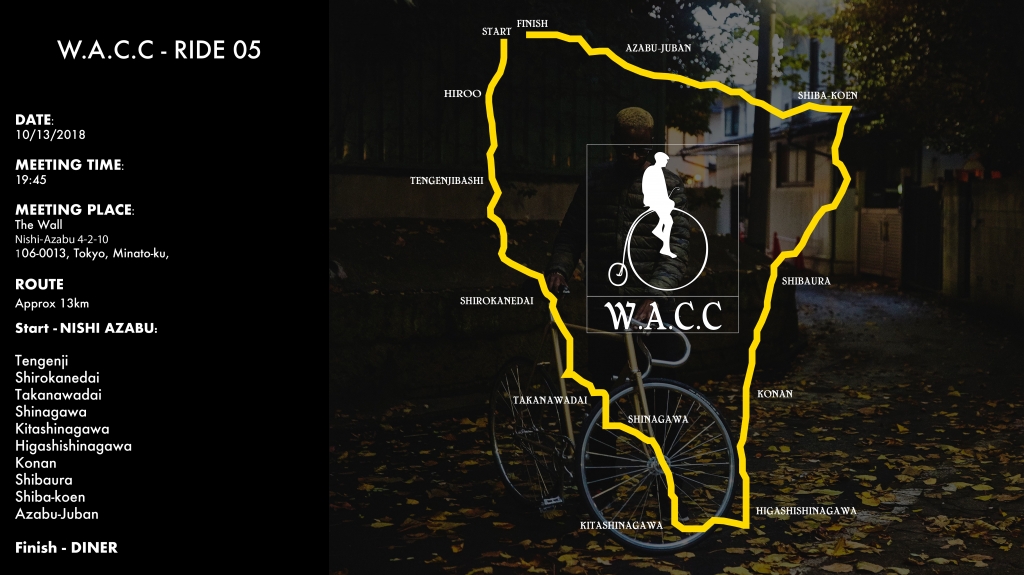 DATE: 10/13/2018
MEETING TIME: 19:45
MEETING PLACE: The Wall (behind); 106-0013, Tokyo, Minato-ku, Nishi-Azabu 4-2-10, 102
ROUTE: Approx 13km