So I am in the process of deciding how to fine tune my bike to get those valuable gains and that EXTRA special feeling when I am bombing around the streets of Tokyo.
I have had fun changing the wheels or my bike around: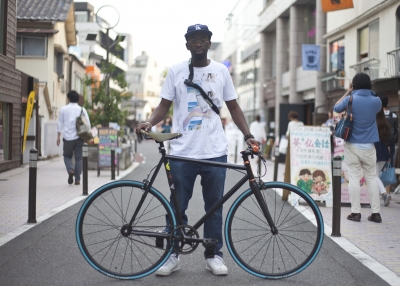 During early summer I was using the
20mm clincher wheel:
They were awesome; offering good acceleration and the convenience of being instantly removal giving you added mobility.
Anyway as it stands the current status of my bike is this:
And it is about time to switch it up a bit...
Firstly going to switch to
Diner's Carbon Bullhorn Handle bars
Also thinking of losing a few milimeters of carbon and switching to the
50mm rear wheel
instead purely for experimental reasons.
And only today I realized/remembered that my chain ring is from my old bike...very subtle but shocking news so I am going to switch it over to
Diner's Direct Crank Set
:
Also my straps have been rained on far too much so it's time for them to be replaced for these
POWER STRAPS
:
One thing I started to appreciate is the fine attention to details that are capable with our bikes, so I want to add these
Greddy hub nuts
to the rear of my bike:
And finally some
Bar Ends
for the handle bars:
Results coming soon to a Cartel Bike blog near you very soon.