If you have been following our Instagram then you would have seen that we've been sharing our matte black 'Avenue Lo' in custom form for your consideration.
Exhibit A ) The very reason we called this post 'Dark Temptations':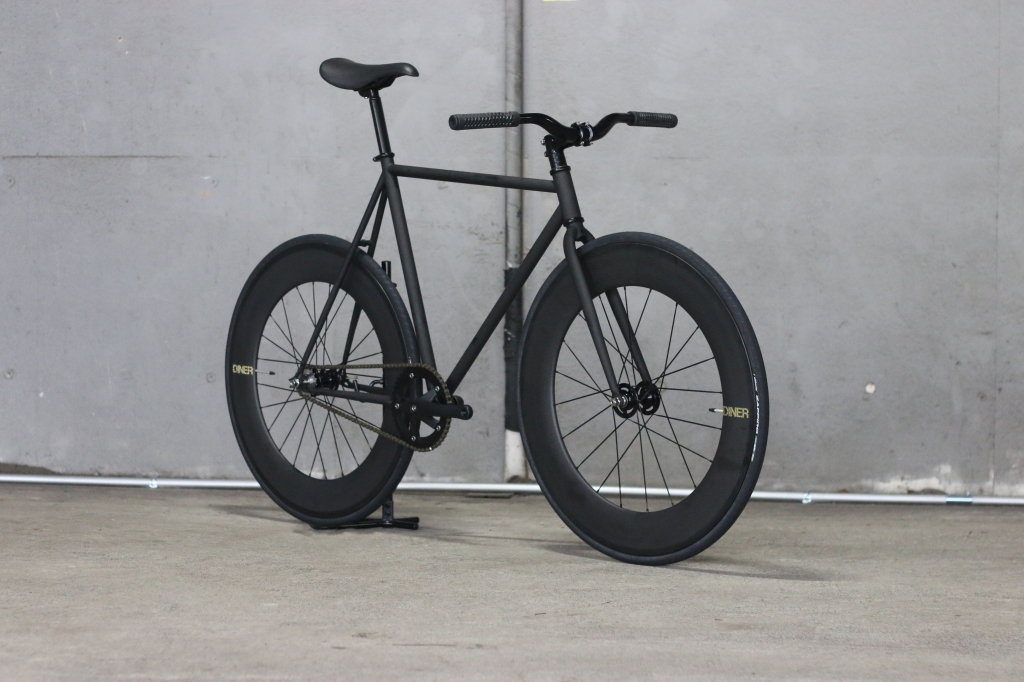 A wonderful medley of black with a touch of intimidation perhaps, or spirit of rebellion, I know that if this bicycle was a male in his late teens...he'd be the one that everyone says is a 'bad influence', or if it was a young lady in her early twenties a few middle-aged men would left behind their stable family life for this bad girl...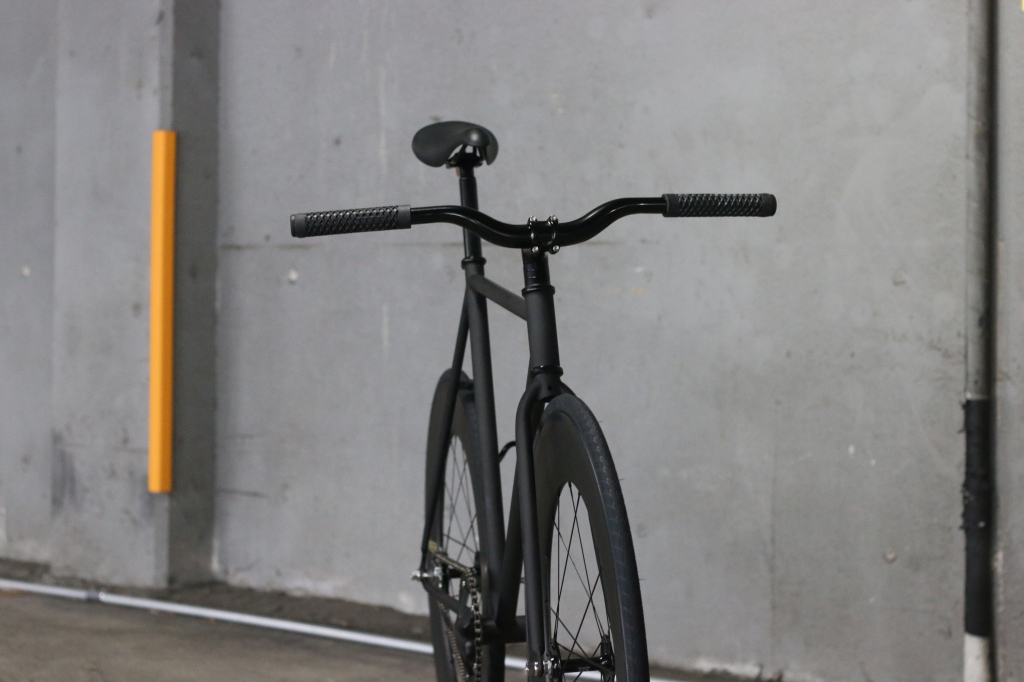 This feeling of rebellion is the influence of these Vans x Cult grips that we attached to the long riser handlebars, Cult being a world-famous BMX brand & crew, and both Fixed gear and BMX as a culture are a part of rebel culture no doubt.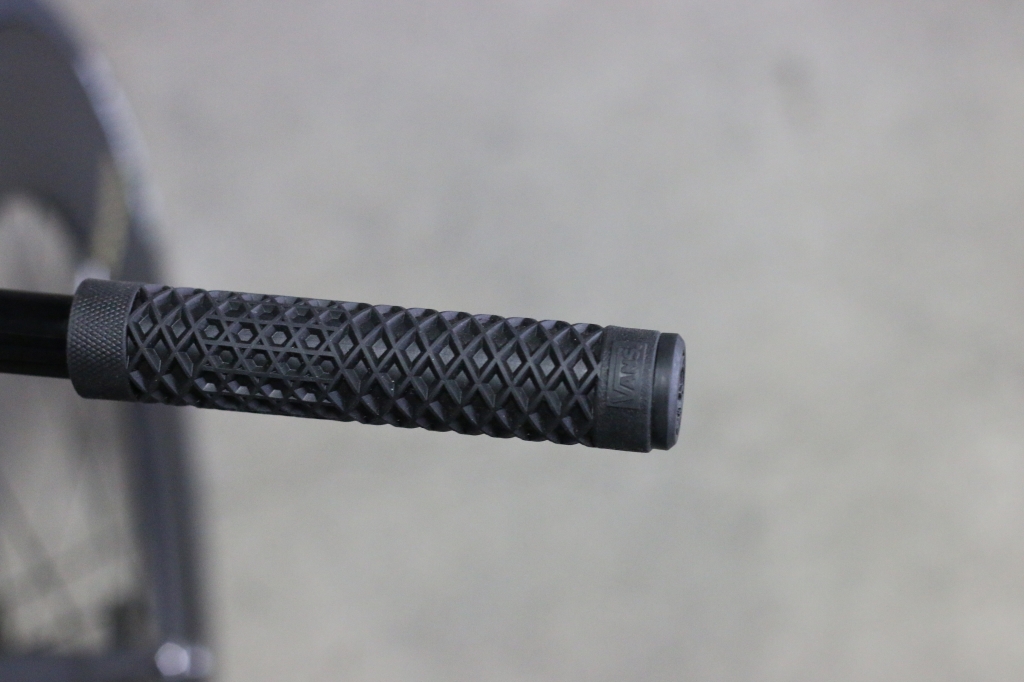 For that extra visual impact, we added Diner's original 88mm carbon wheels to both the front and back of the bike.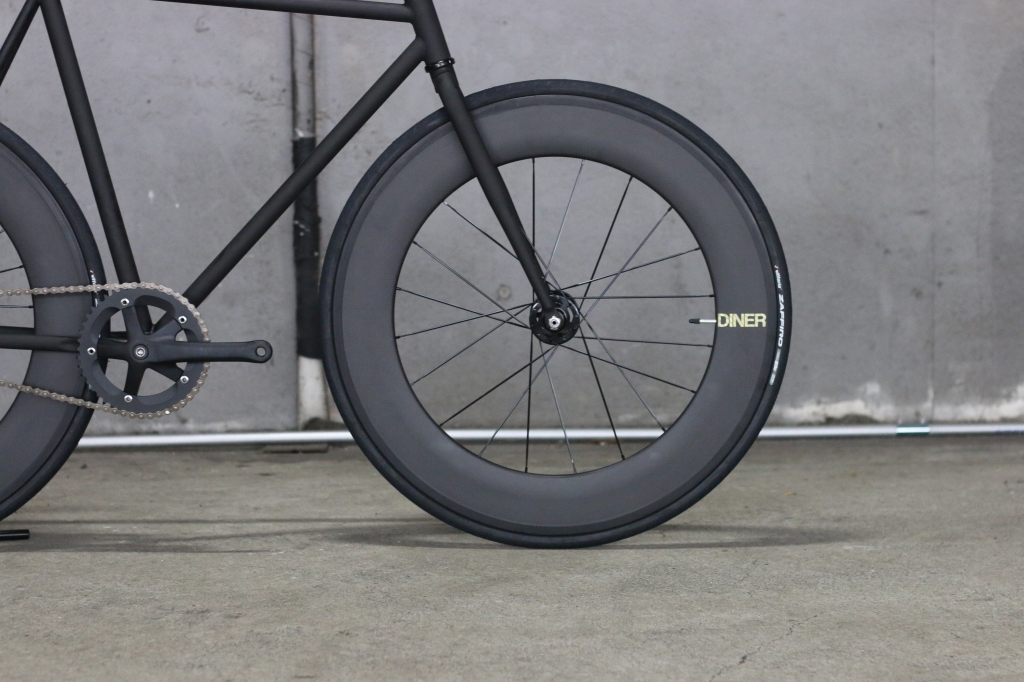 Actually, an interesting observation of mine is that the thing about these wheels being matte black, means the otherwise in your face appeal of 88mm of carbon fiber is toned down by them blending in with the matte black of the 'Avenue Lo' frame.
So for anyone trying to make a lesser statement this custom could be for you...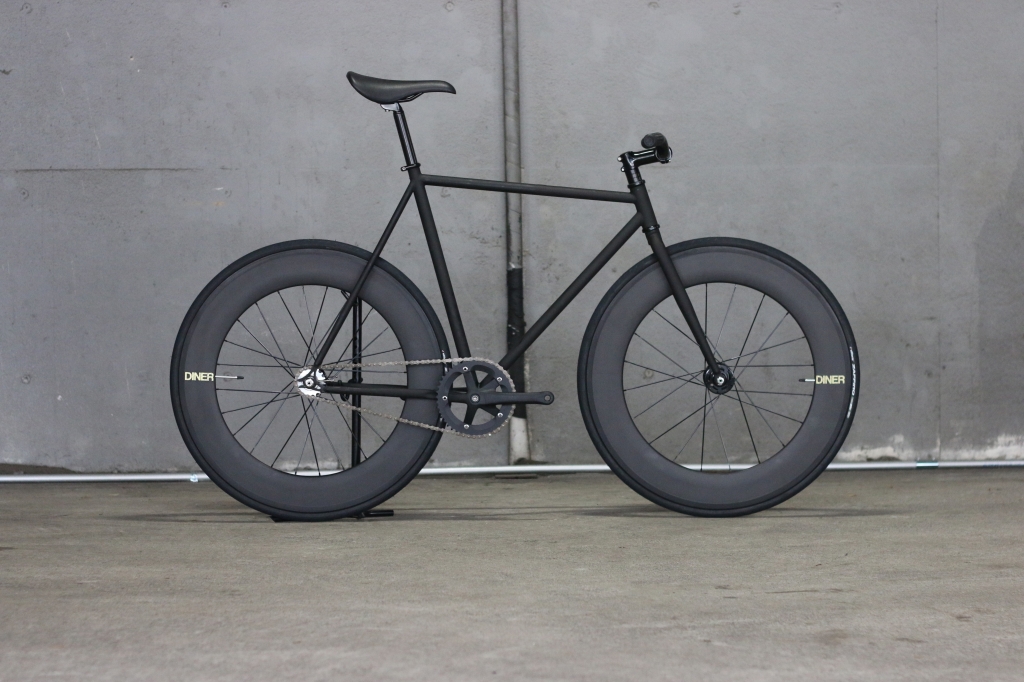 Exhibit B) Party in the front!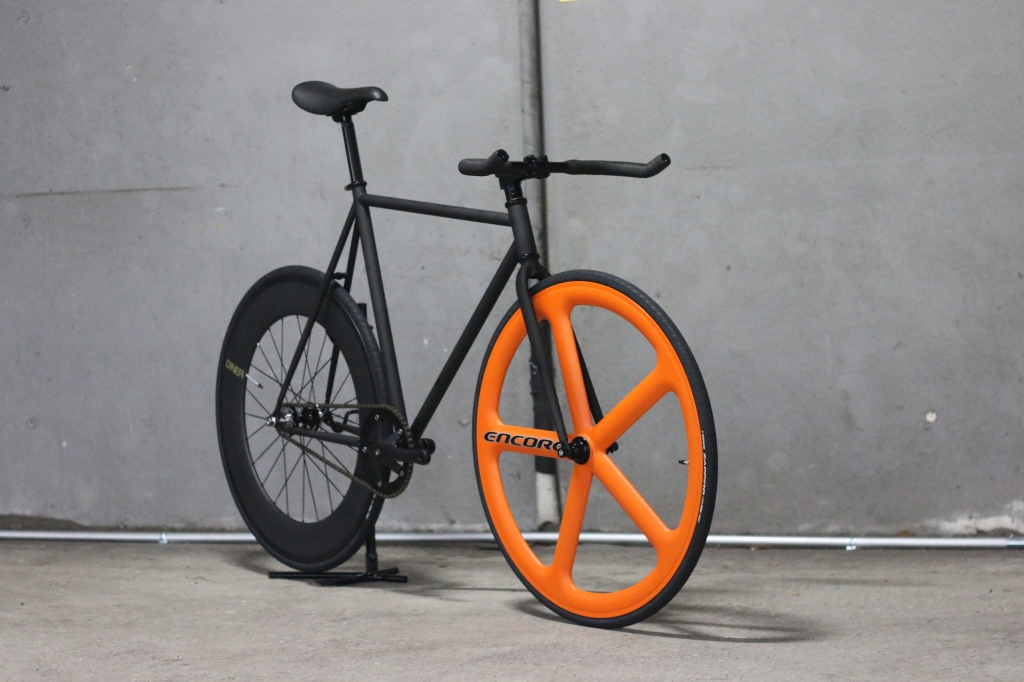 Yes, I have been making heavy use of the expression party in the front... which is a play on "business at the front, party in the back":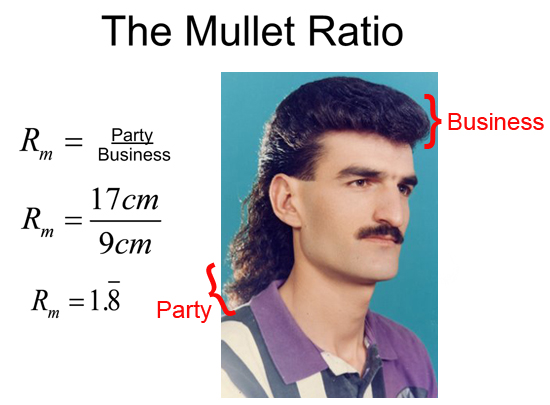 The party idea coming from Encore's vivid color selections and of course all the action that is to be had from the performance of these 700c wheels: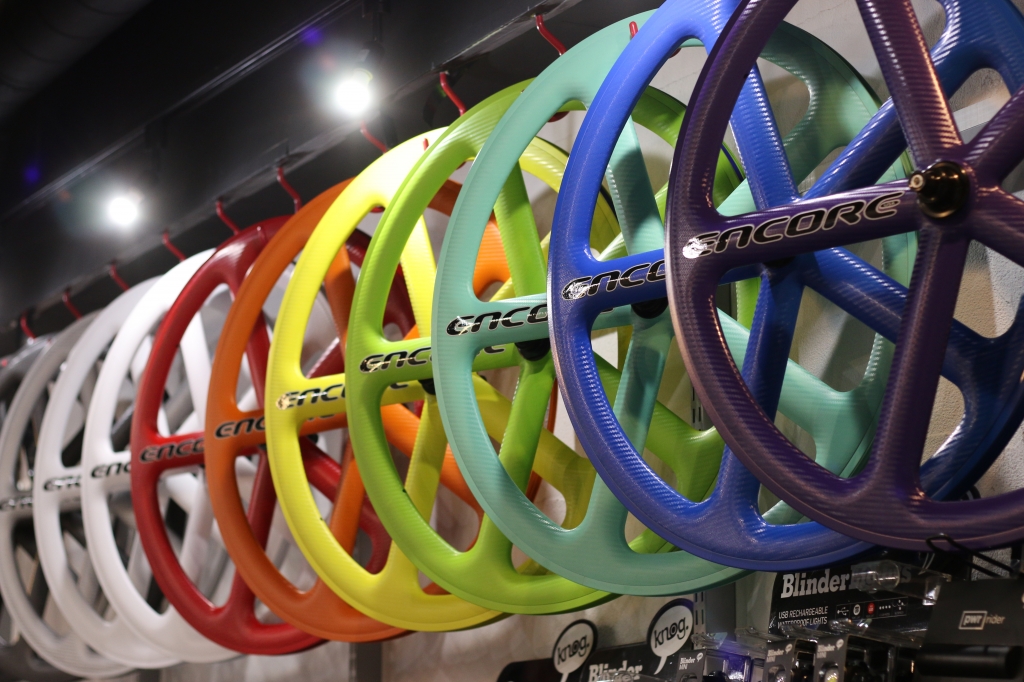 The performance offering high stability, which in turn makes for improved handling, while at the same time greatly reducing wind resistance.
An unlikely partnership no doubt, but the 88mm at the back could the "business' part, with it's dark and slightly intimidating looks - and of course because that wheel also handles its business.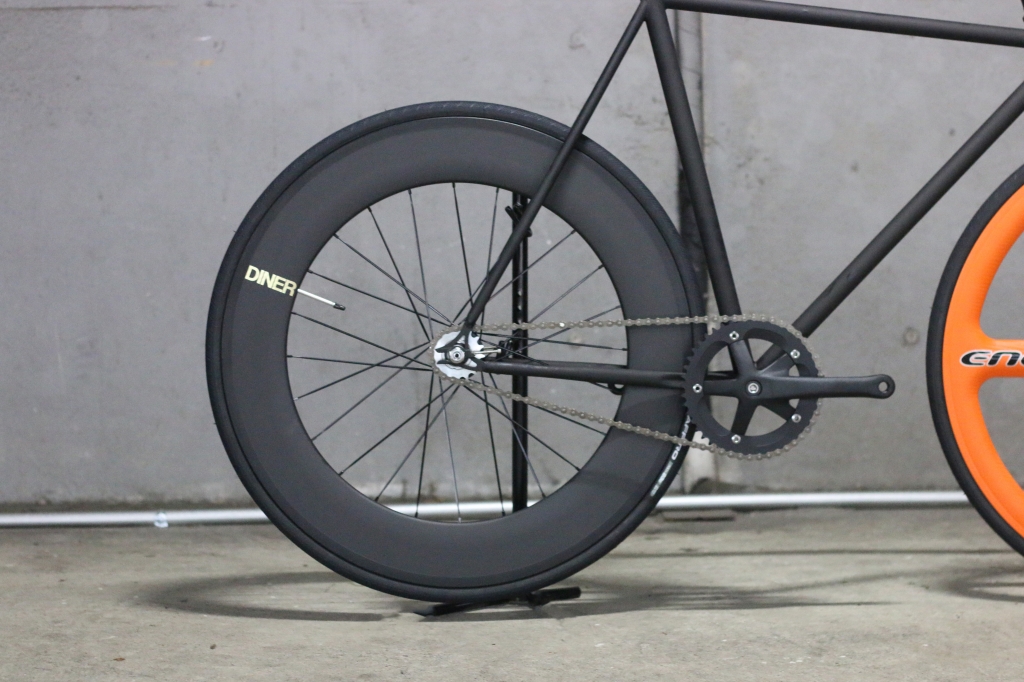 For anyone looking for Cartel custom solutions, be sure to get in contact with our friends at Diner!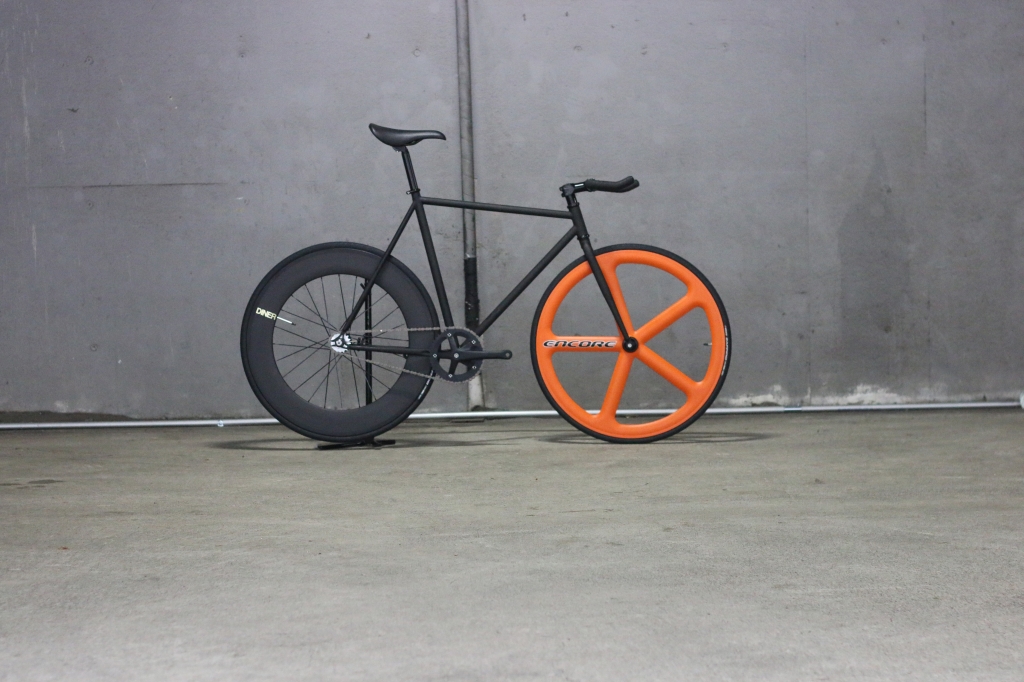 Gonna finish off with this tune...