This week we start off by thanking Poweredby.Tokyo; for allowing us to add field notes to the video they shot with us: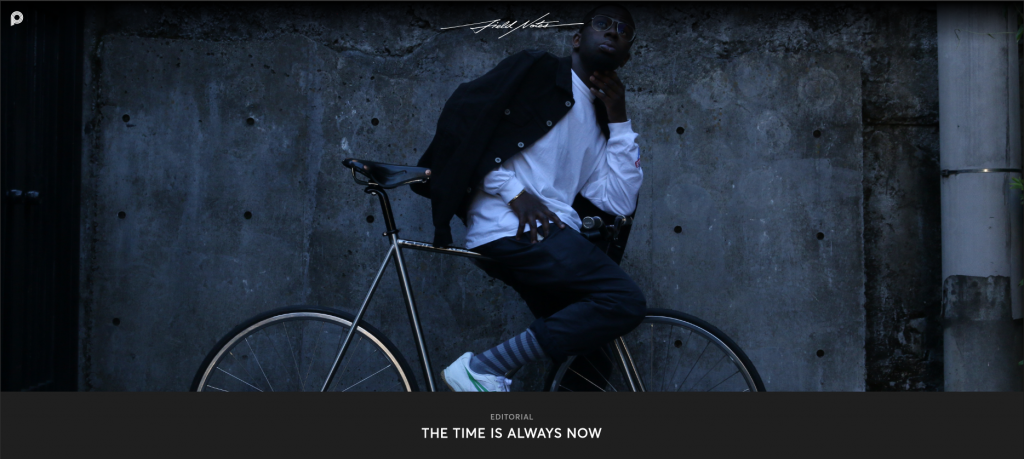 The video was entitled 'The Time is Always Now' and here it is in case you missed it:
The Time Is Always Now from poweredby.tokyo on Vimeo.
Opening with the song 'Dreams' by Steven Julien (FKA Funkineven), the comments I made in the field notes are definitely encapsulated in the feel of that tune:
Getting to Tokyo and riding here is definitely a "dream" I manifested... thinking to myself "What type of liberties would I have to take to free myself enough to ride like those guys?"...when I use to look like this: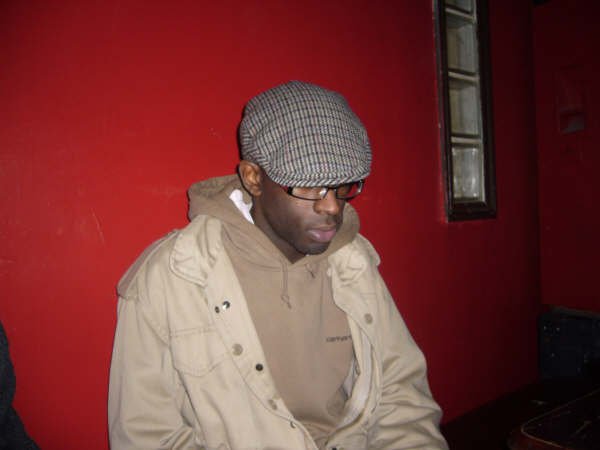 Earth colors were my thing back in those days that said be sure to check out the full feature here: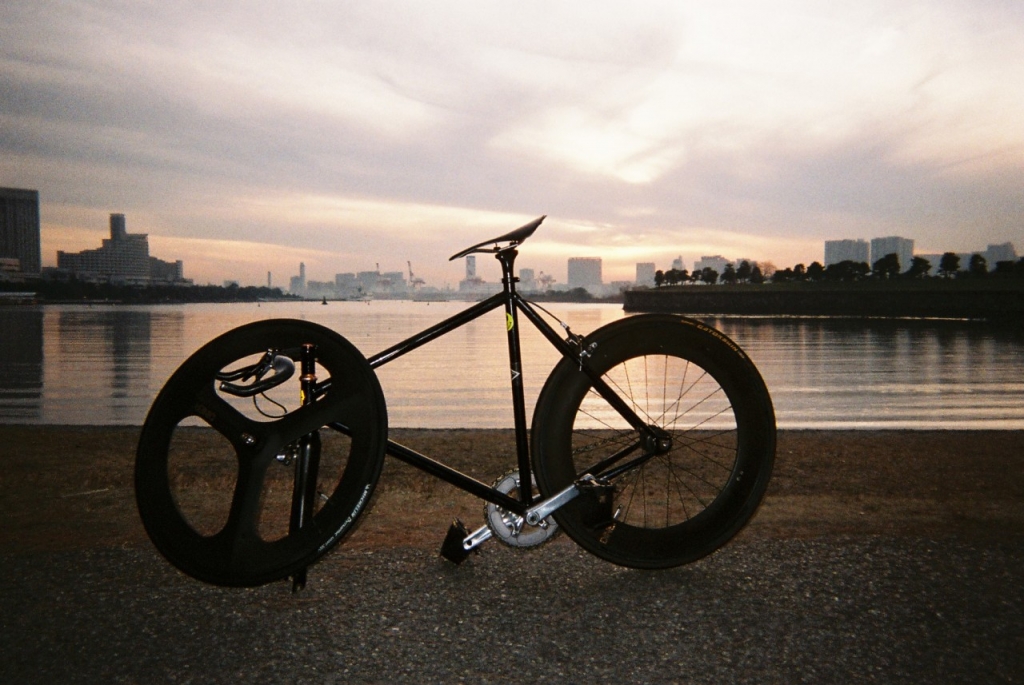 We'd also like to thank Houyhnnhm for featuring our new 'Avenue' colors: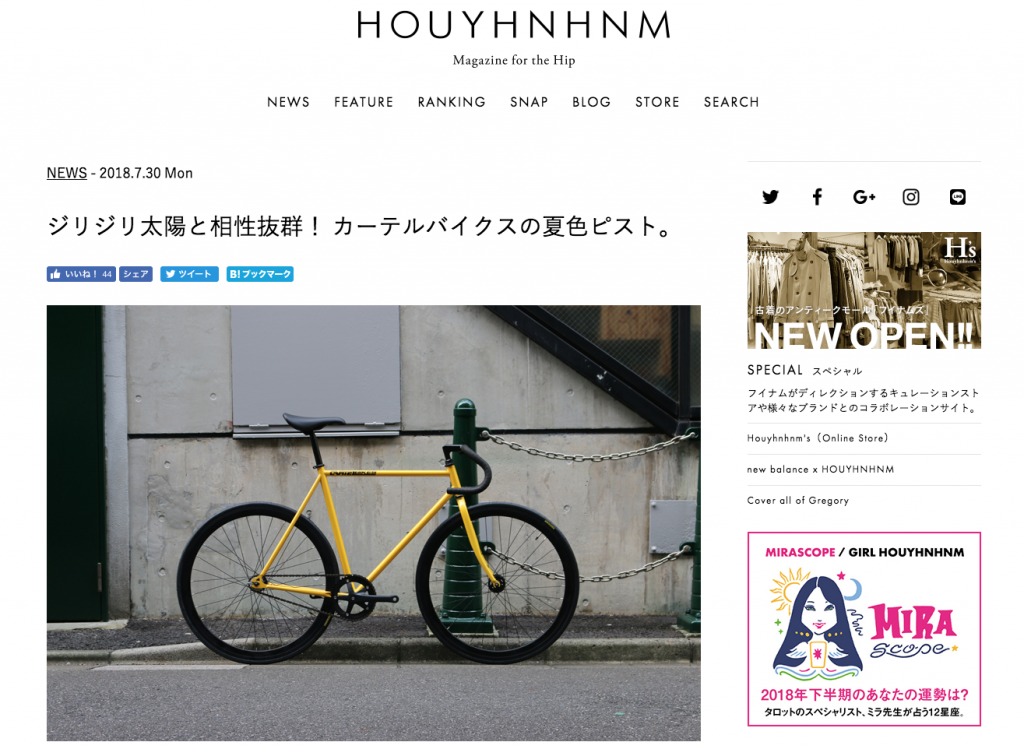 Not only that, we also once again want to thank everyone who picked up our 'City Bike' collaboration with Bal.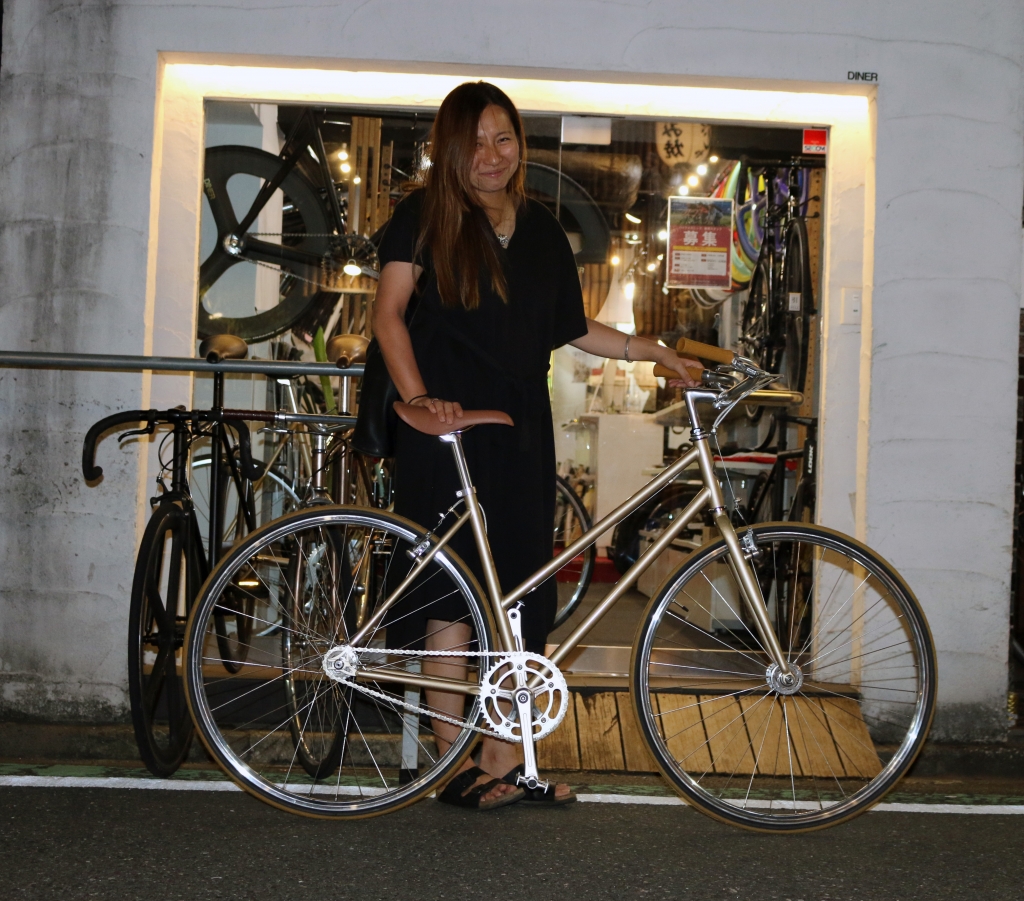 We have now officially sold out of this special model, meaning your next option is going to be our collaboration with Hombre Nino and our 'Hombrementary'.
To remind you, this week I will be sharing some of the customs we have built and placed on our Instagram starting off with this: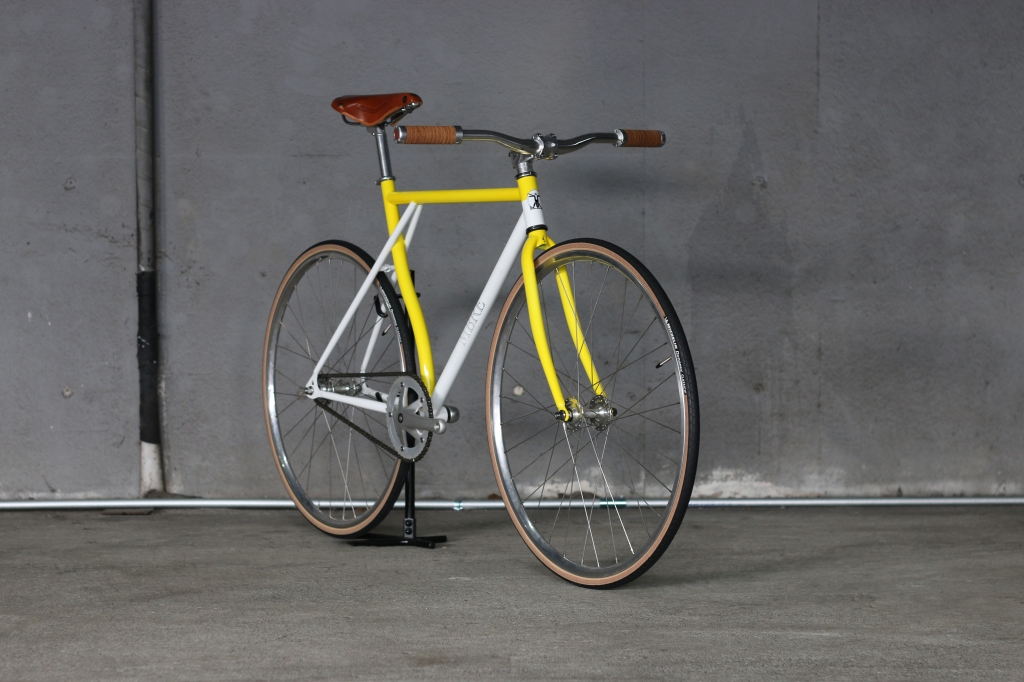 Mainly making use of Brook's leather parts, this is a simple but particularly stylish custom brings out the yellow and white coloring of the frame, which is further complemented by this version's silver parts: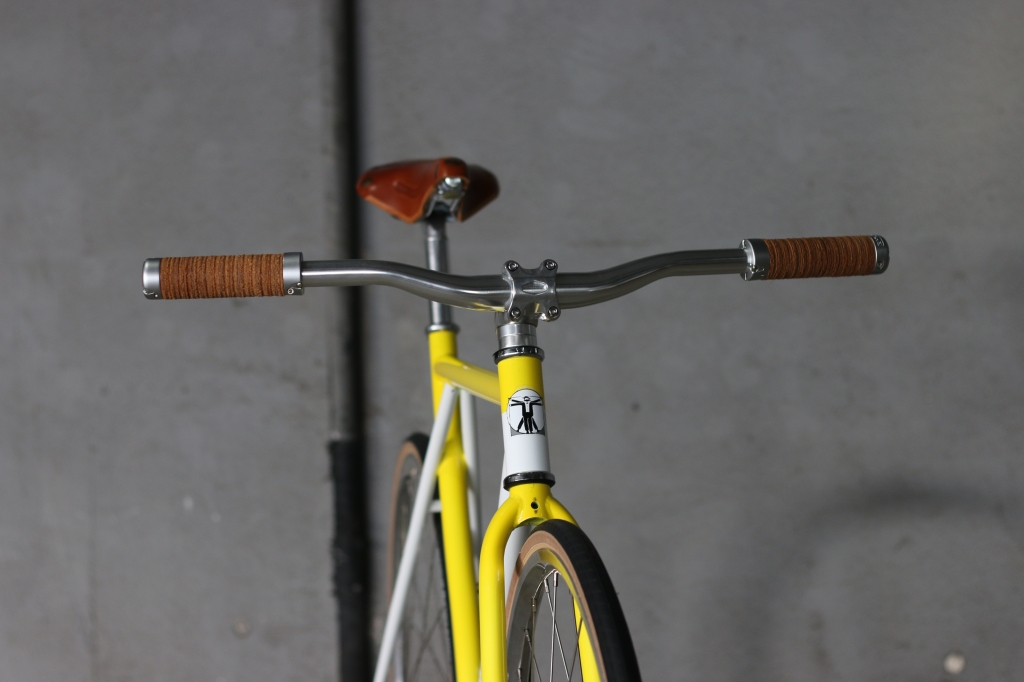 The shade of golden brown that Brooks describes as honey combines with the subtle suede color of Michelin's dynamic classic tire: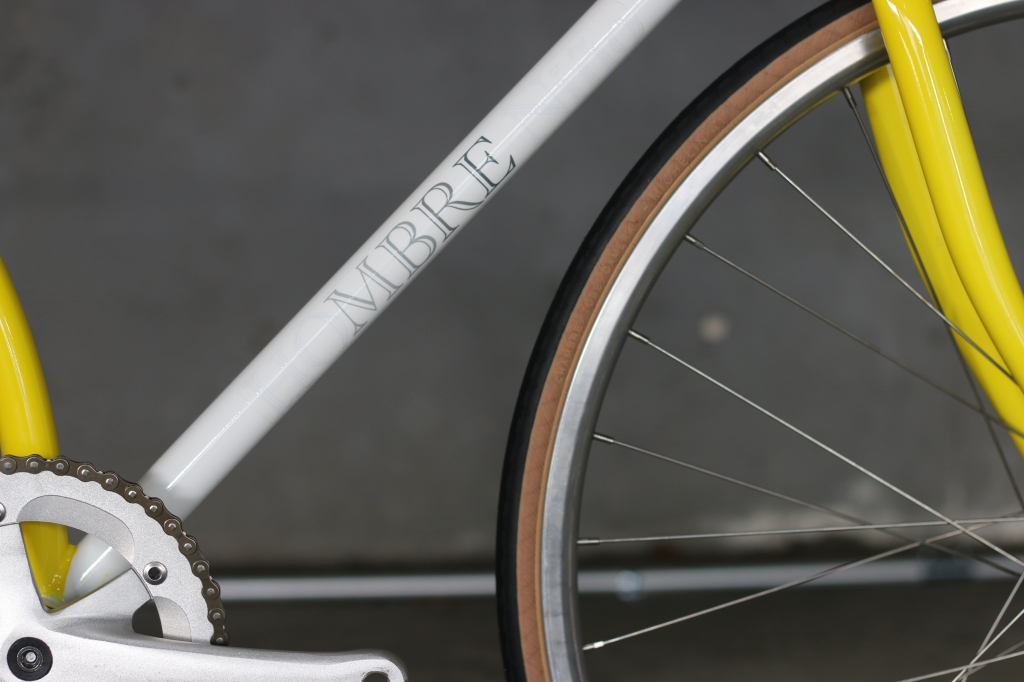 I think it's fair to say that the honey-colored saddle and beige tires are a good match for the white and yellow of the frame: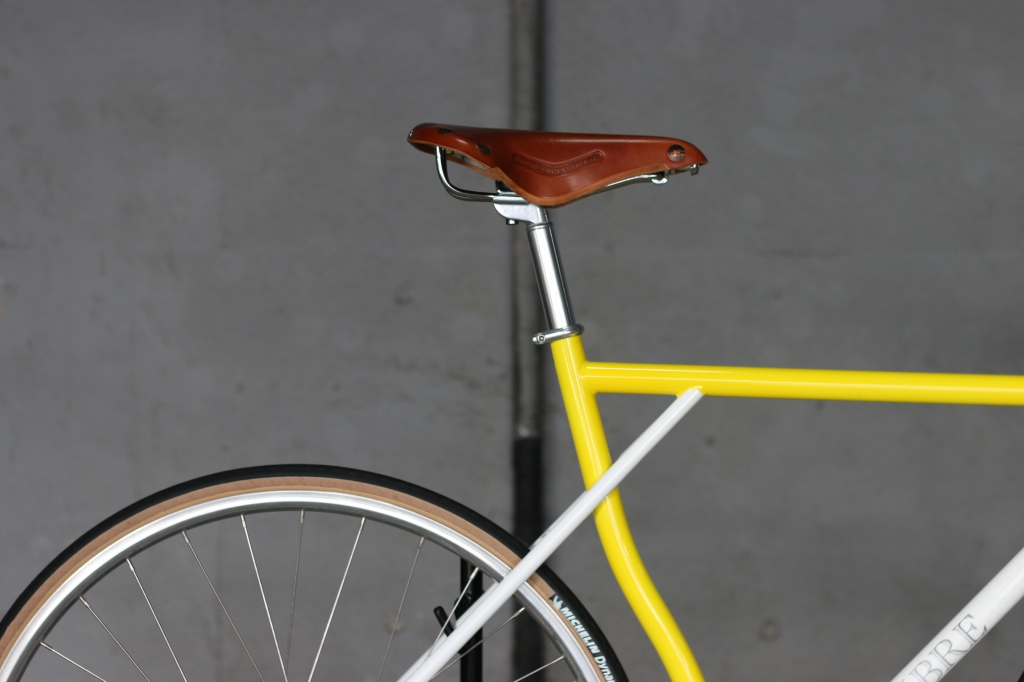 The custom white and yellow 'Hombrementary' is available now from our friends at Diner:
Brooks custom 'Hombrementary' - ¥103,464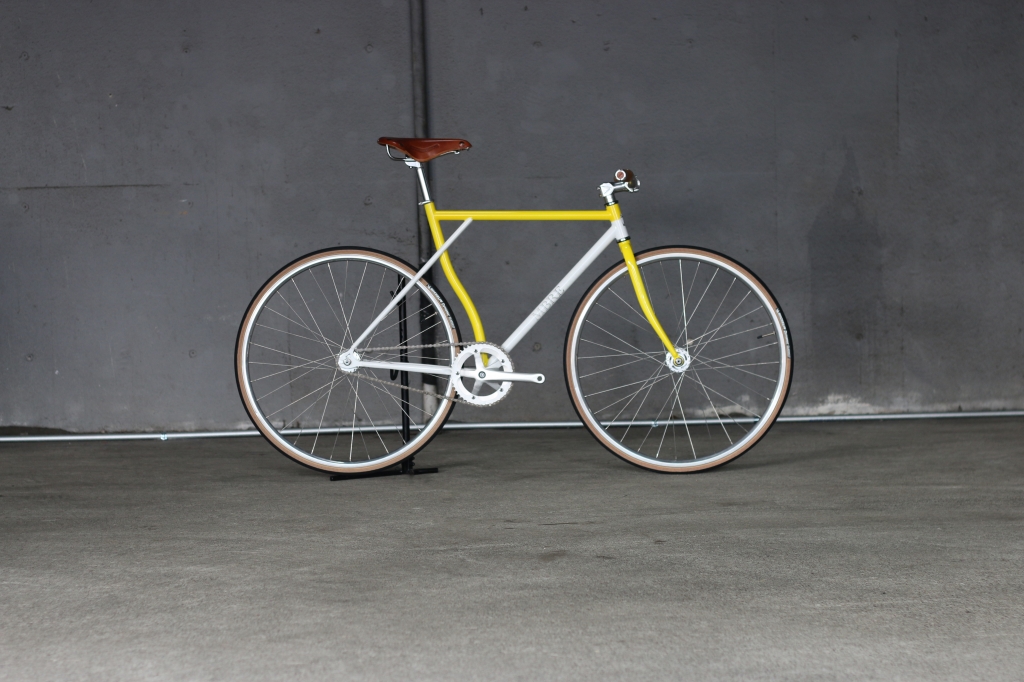 Don't forget this Thursday we are back the newly refurbish Oath: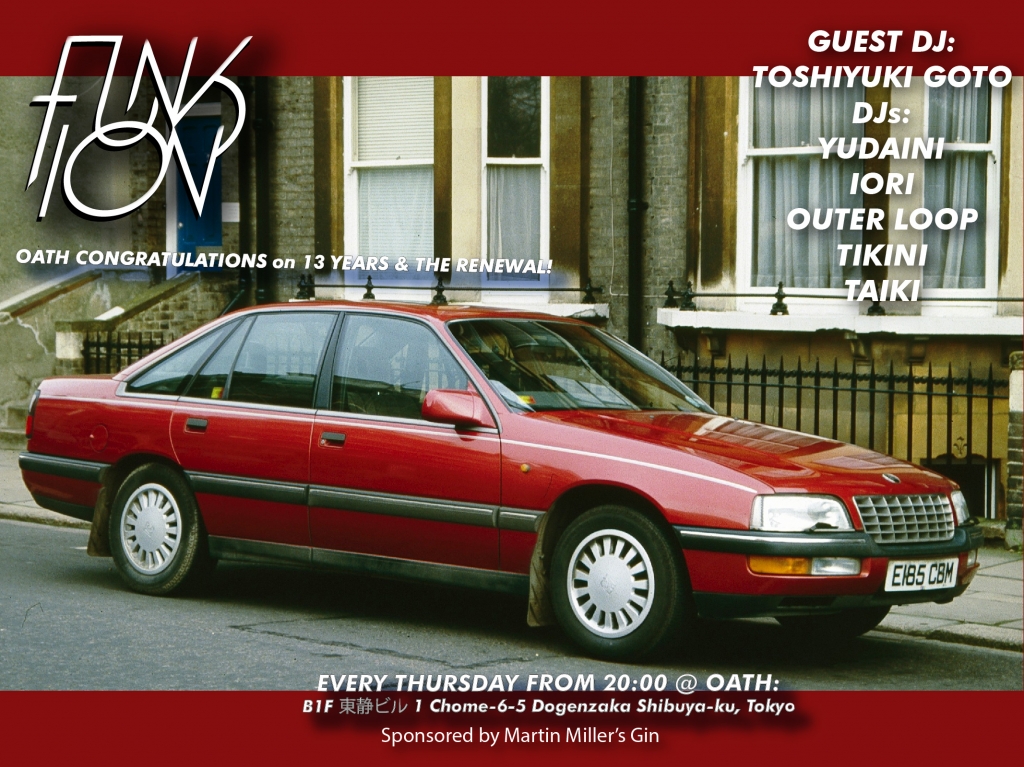 Come by and do it again!