I wanted to title this blog The yellow brick 'Avenue' and start off by saying "follow the yellow brick..."
However, wwe'll start off by thanking FNMNL for sharing our new colored 'Avenue' bikes with their readers - you check the news by clicking here.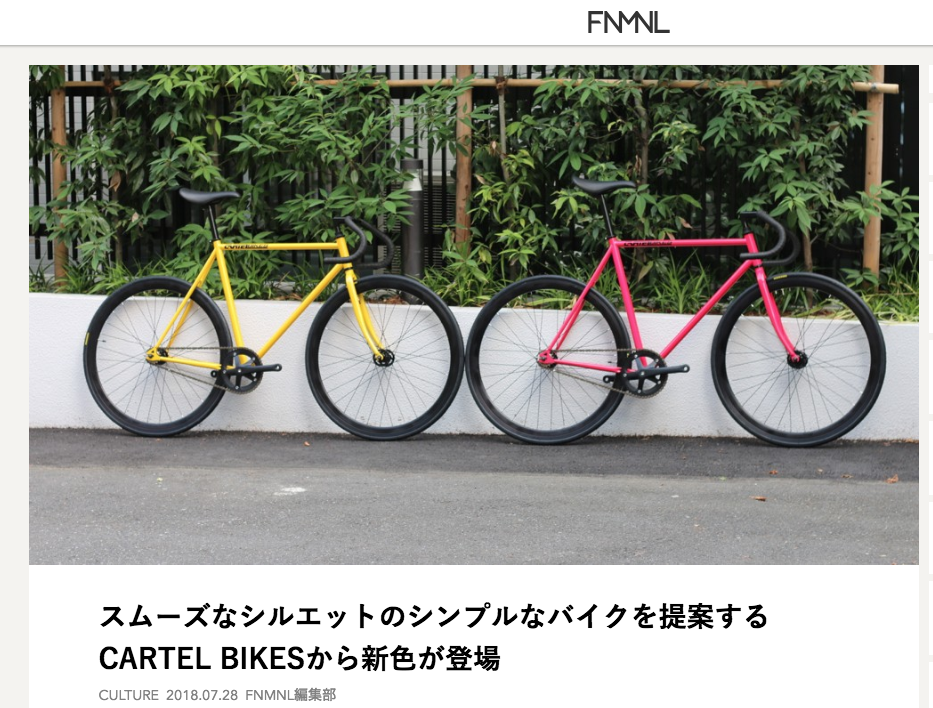 We also want to thank Diner for sharing with us their customer snaps; this snap, in particular, stood out to us for the custom work the customer had done to it.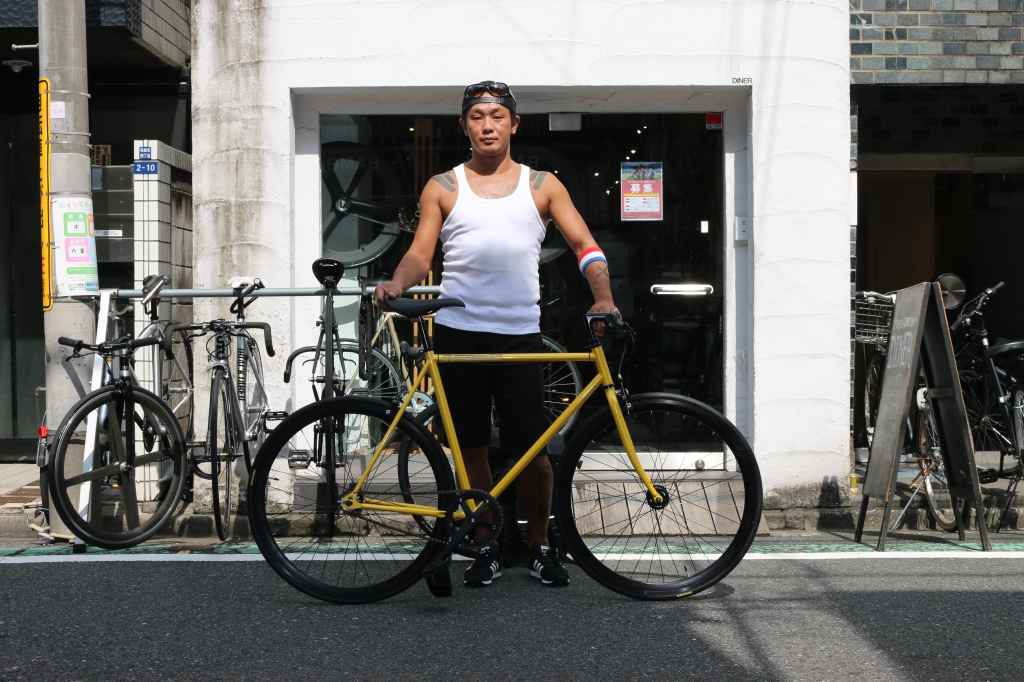 Which was particularly simple... since he just added these flat handler bars (and of course the grips):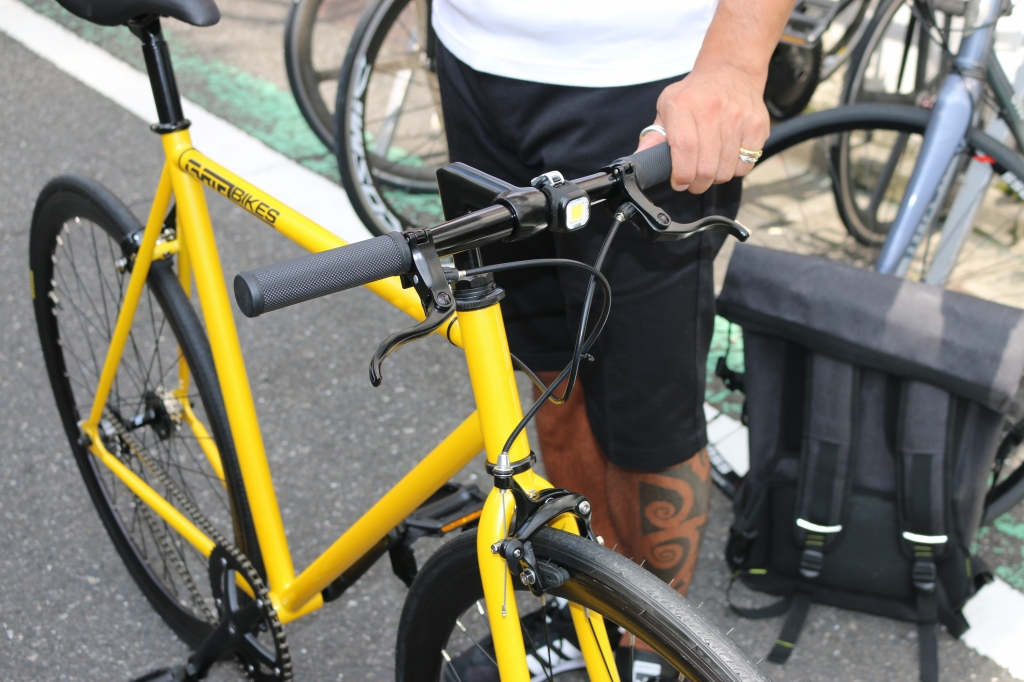 Well, I am sure by now you know that our friends at Diner have the most choices for customizing your Cartel Bike outright, with the ability to order select parts for your riding needs - so why not see what they can do for you?
On the subject of customizing our latest 'Avenue' bikes... I went ahead and put together a couple of customs that I thought were interesting. One, in particular, was inspired by hamburgers and hot dogs...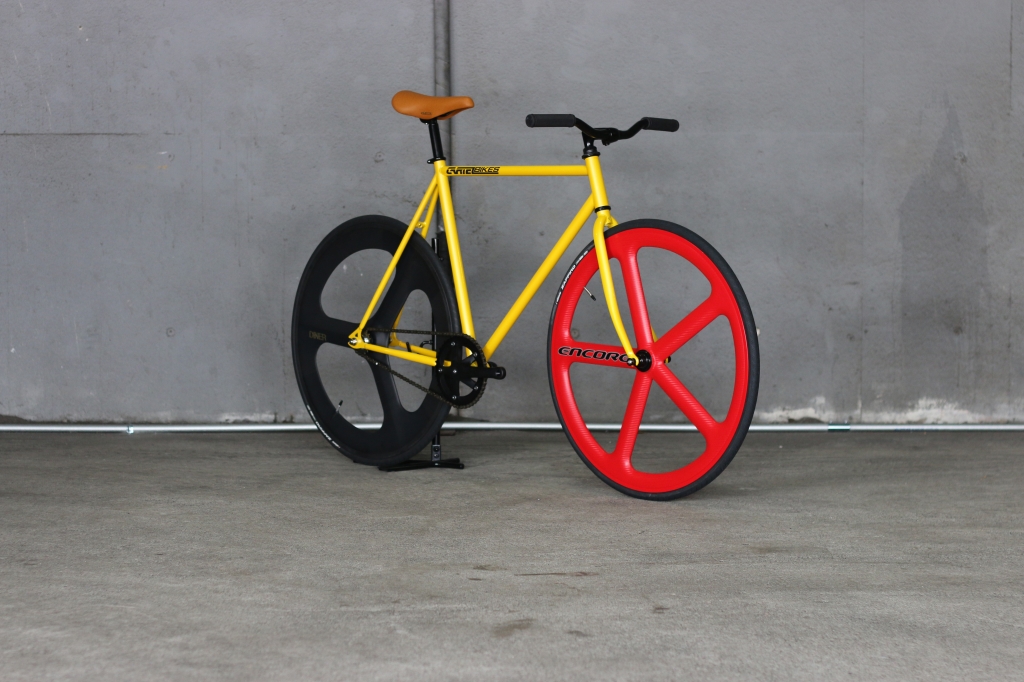 • The ketchup via Encore's red 700c wheel.
• The mustard our 'Avenue' yellow.
• The burger Diner's original rear 3 spoke carbon and original riser bars.
• The bun Kashima's five gold saddle.
The deep yellow of the frame reminded me of mustard, but not just any kind of mustard - nope it's the deep yellow of Norwich's finest export Coleman's Mustard: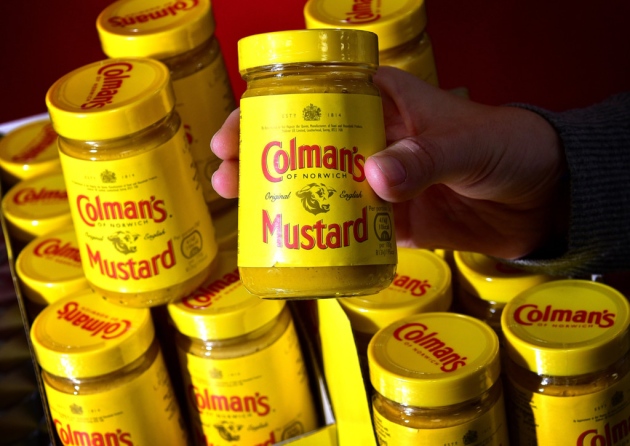 It's not the labeling either but the actual color of the condiment: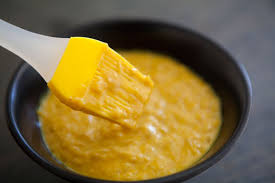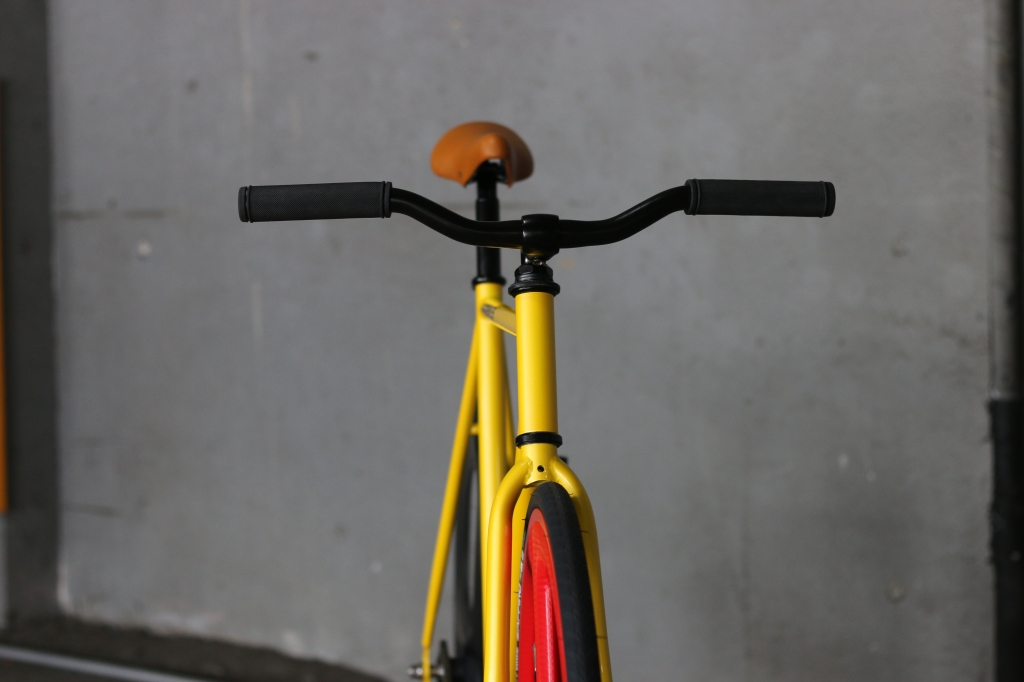 Naturally, the deep red of Encore's wheel speaks for itself...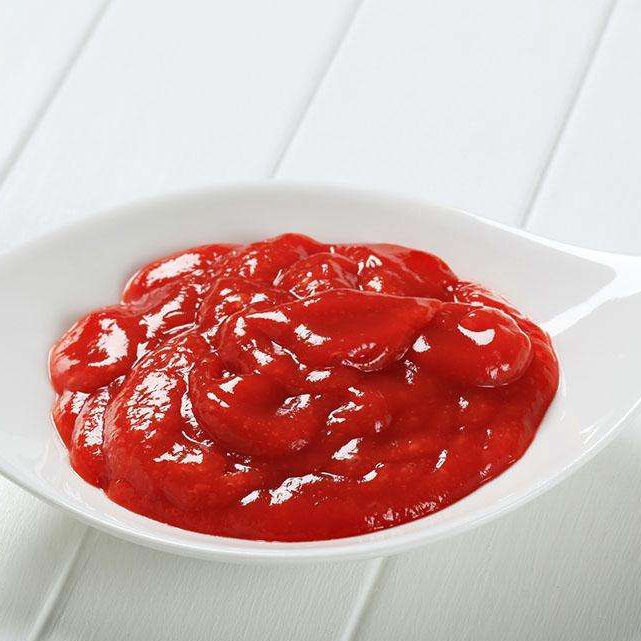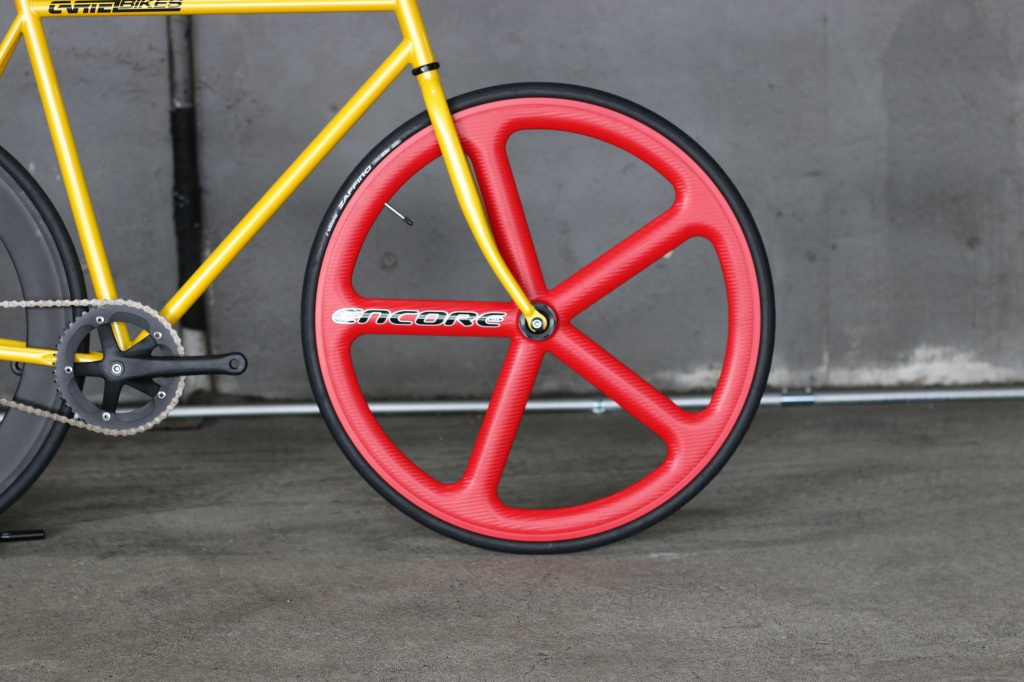 Obviously the most expensive part of the burger is the actually beef patty itself, so it's fitting that the most expensive part on this 'Avenue' is Diner's original 3 Spoke.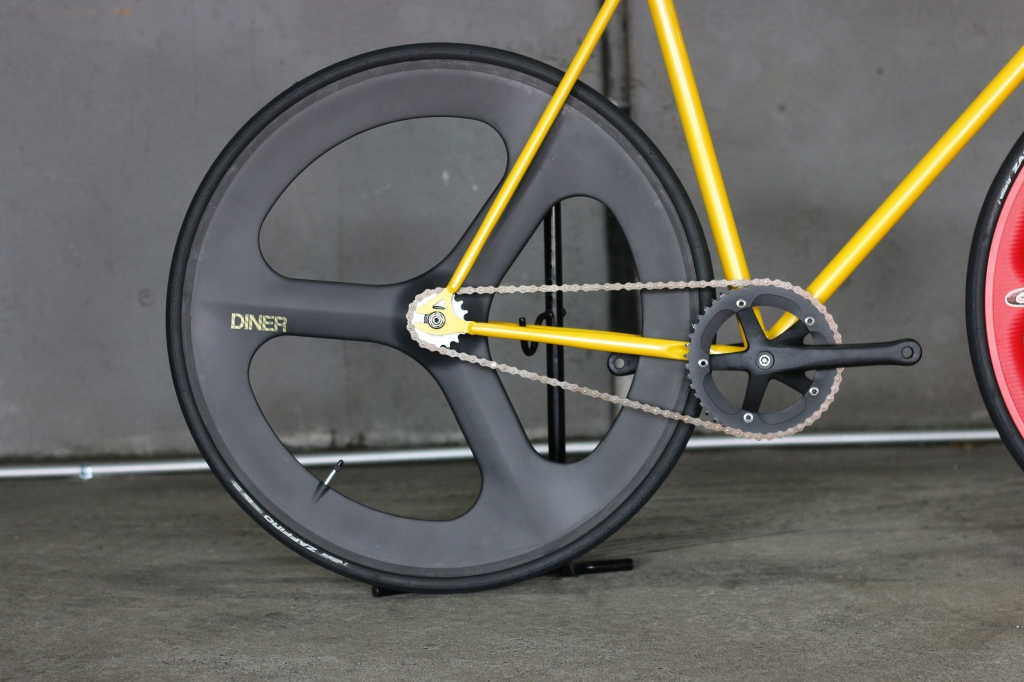 The Kashima saddle took me back to my childhood...happy meals: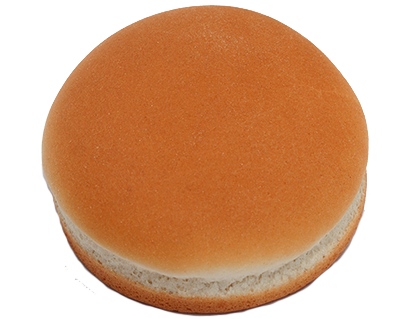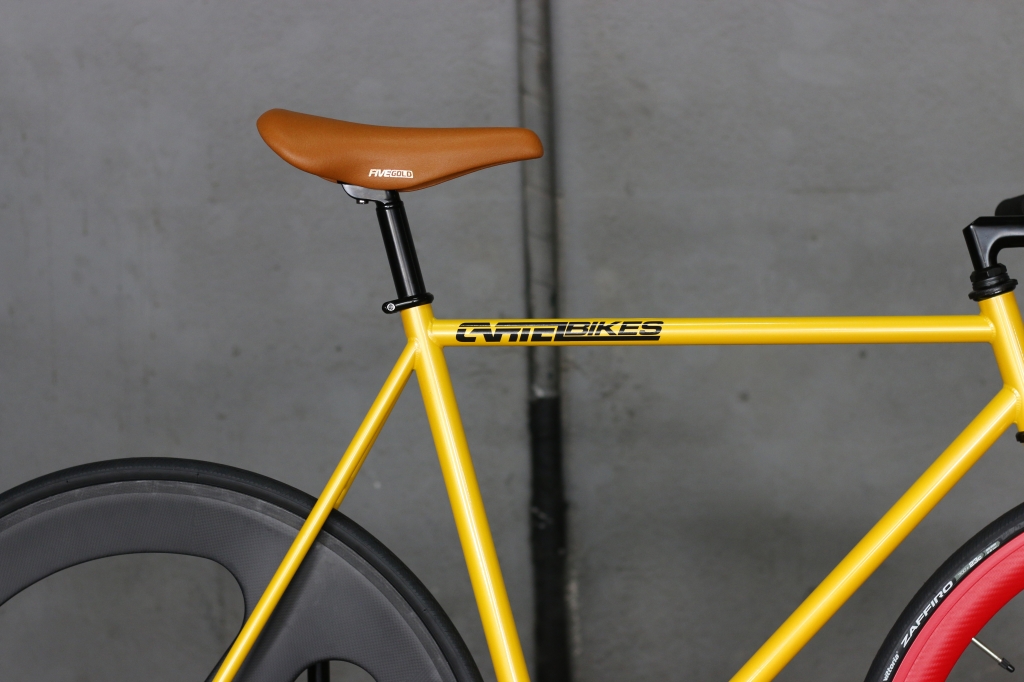 To see more customs like this be sure to follow us on Instagram: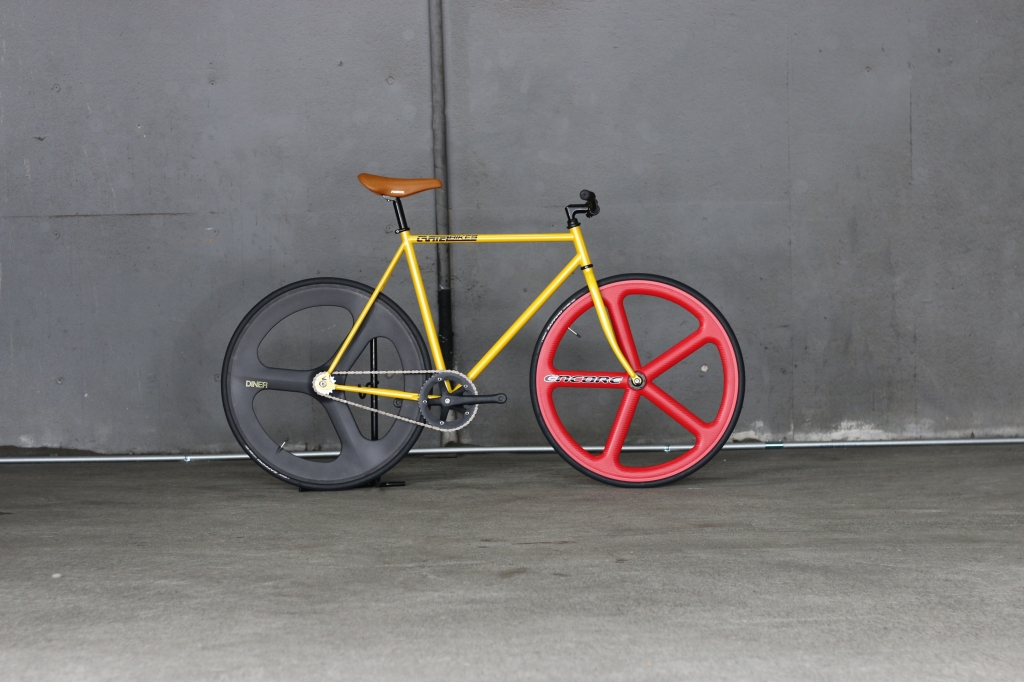 And remember our yellow 'Avenue' is available right now for just - ¥59,400: