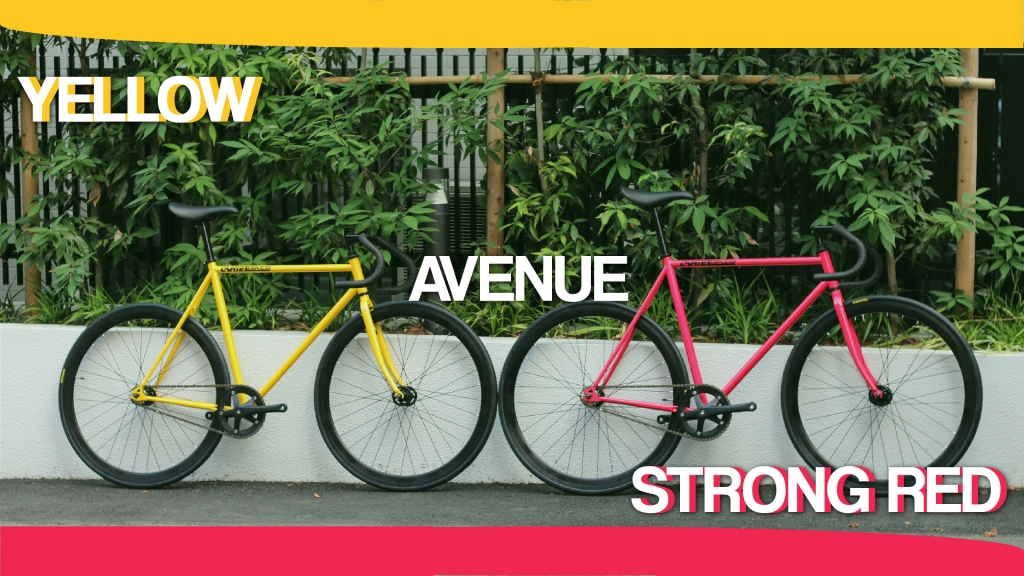 Yes, it's once again that time of the year where we introduce some new colors to our fleet since our sky blue 'Avenue Lo', Bordeaux, beige and forest green 'Avenue' bike's stock are very nearly depleted.
This time we come with the new limited colors of the Yellow: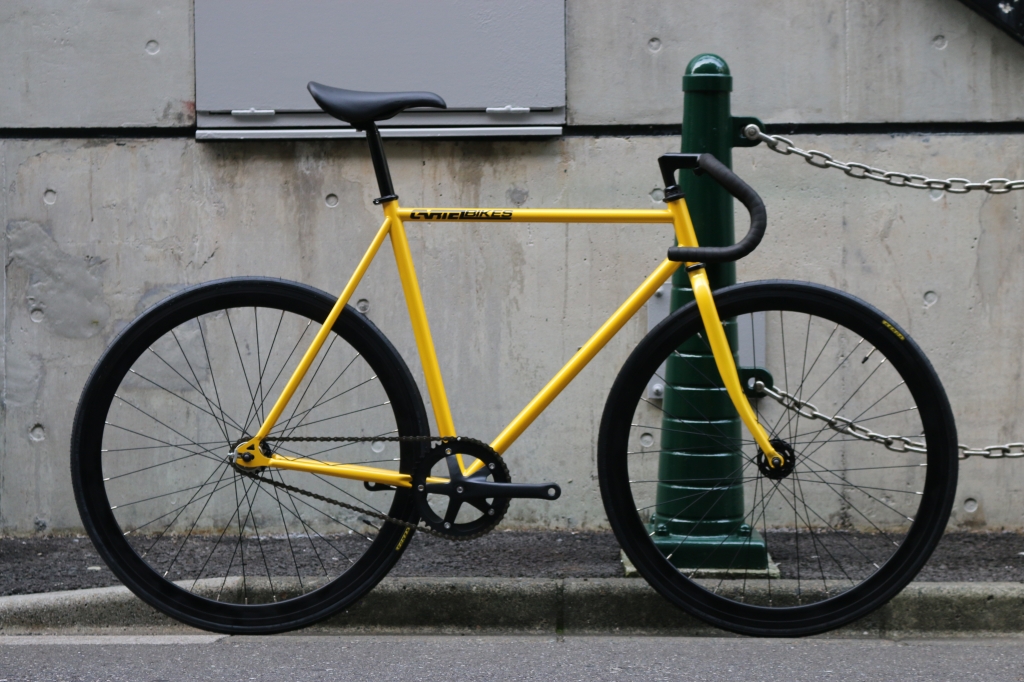 And a strong red: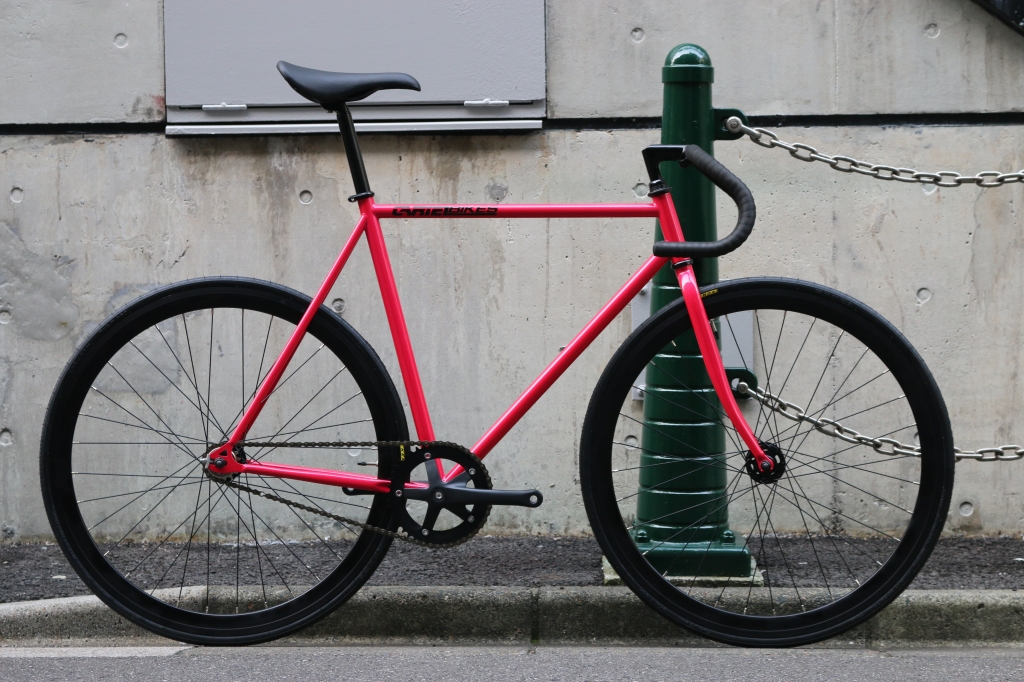 With the summer temperatures here in Japan at an all-time high, these bold, bright and strong colors are here at just the right time.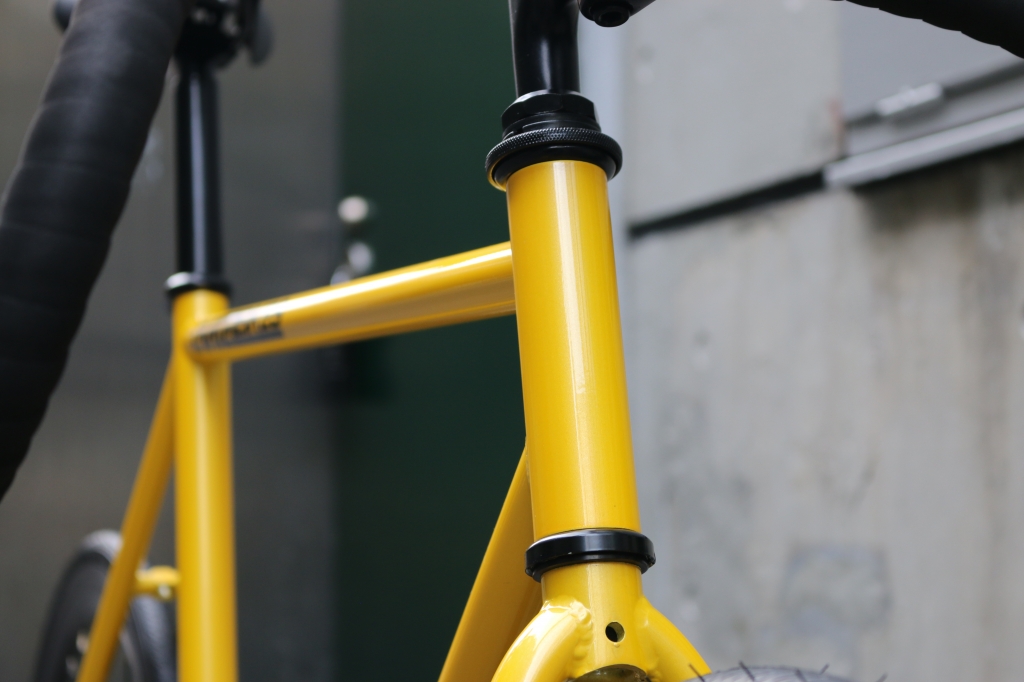 With the exception of our now finished sky blue 'Avenue Lo', you'll be hard to pressed to find brand new fixed gear bikes with colors that exude the feeling of Summer more than this couple does.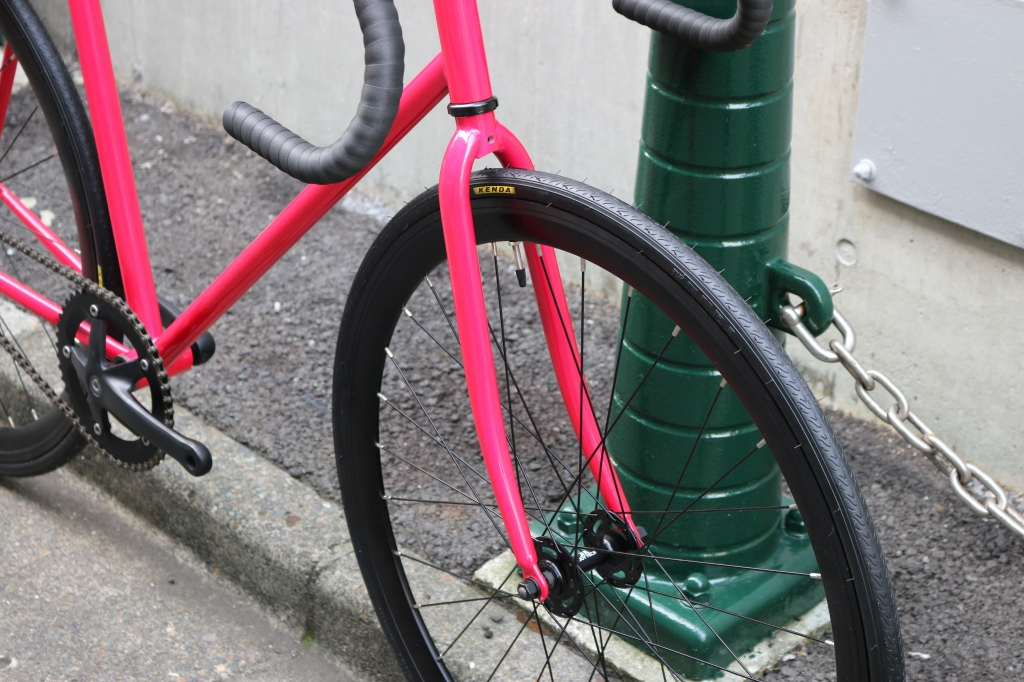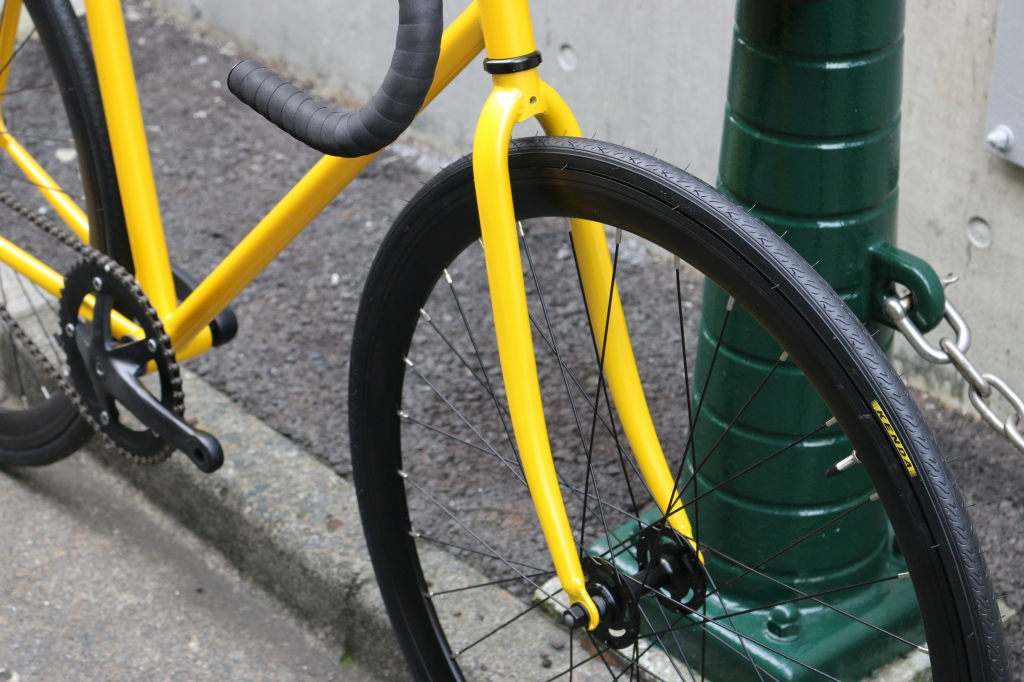 This combination of colors I haven't seen since I ate my last 'Zoom' ice lollipop when I was in my early teens back home in London: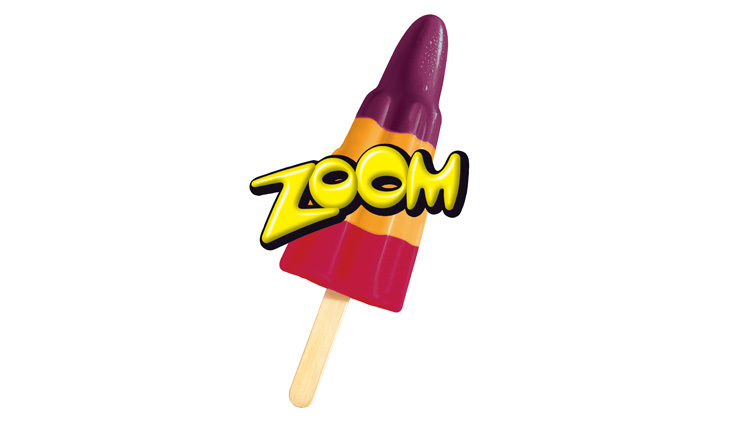 The raspberry red of the frame is almost close to pink, but a deeper look (depending on lighting conditions of course) and you will see this mysterious red is indeed a very strong red.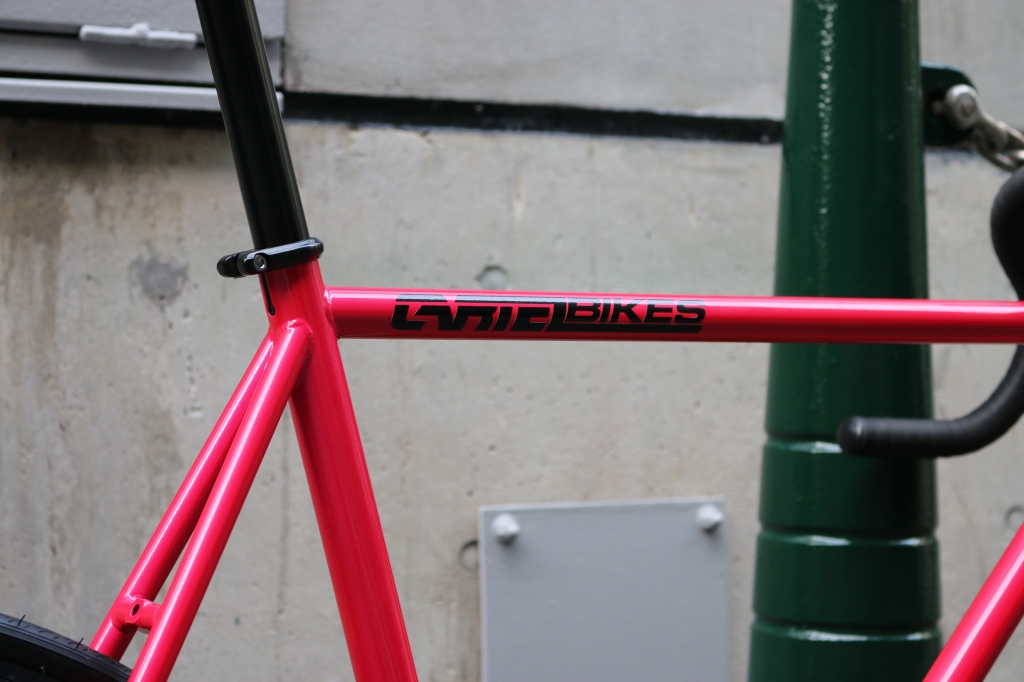 With the yellow frame being closer to custard than anything else...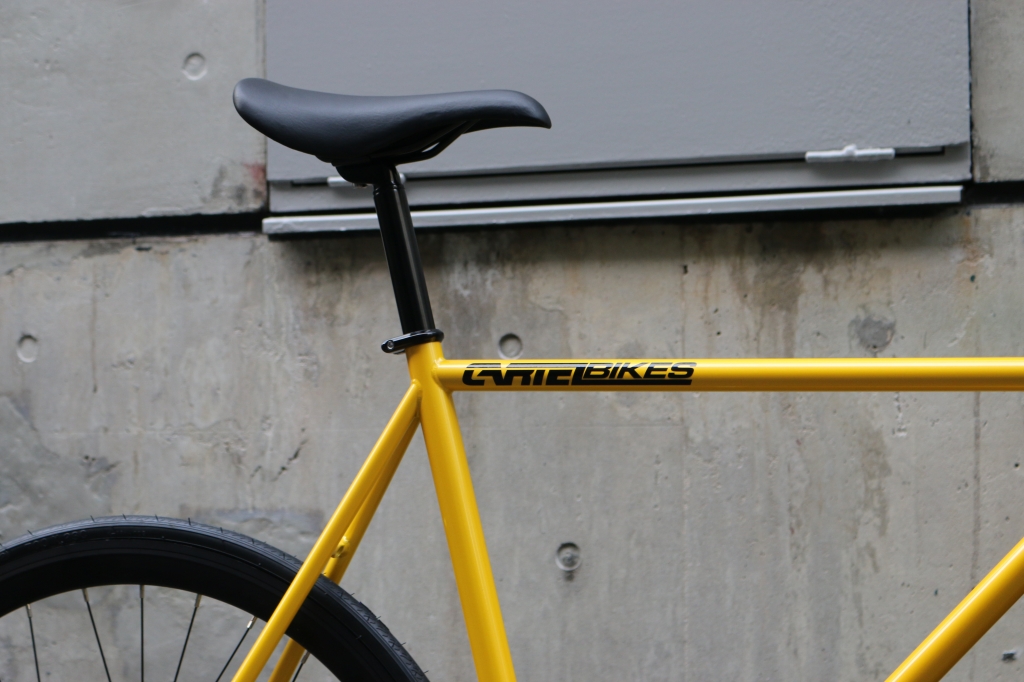 The parts being the same standard as with all our 'Avenue' bikes:
FRAMESET: CARTEL BIKES AVENUE
HANDLE: DROP BAR
STEM: ALLOY
SADDLE: CARTEL SEAT
POST: KALOY
CRANKSET: CARTEL 46T
PEDDAL: ALLOY
WHEELSET: CARTEL 42mm ALUMINIUM Deep, JOYTECH32H, 700c, BK TYRE NYLON 23C
COG: FIX/FREE 16T
WEIGHT 9.8kg
BRAKE PROMAX
サイズC-T XS49cm S53cm M56cm L59cm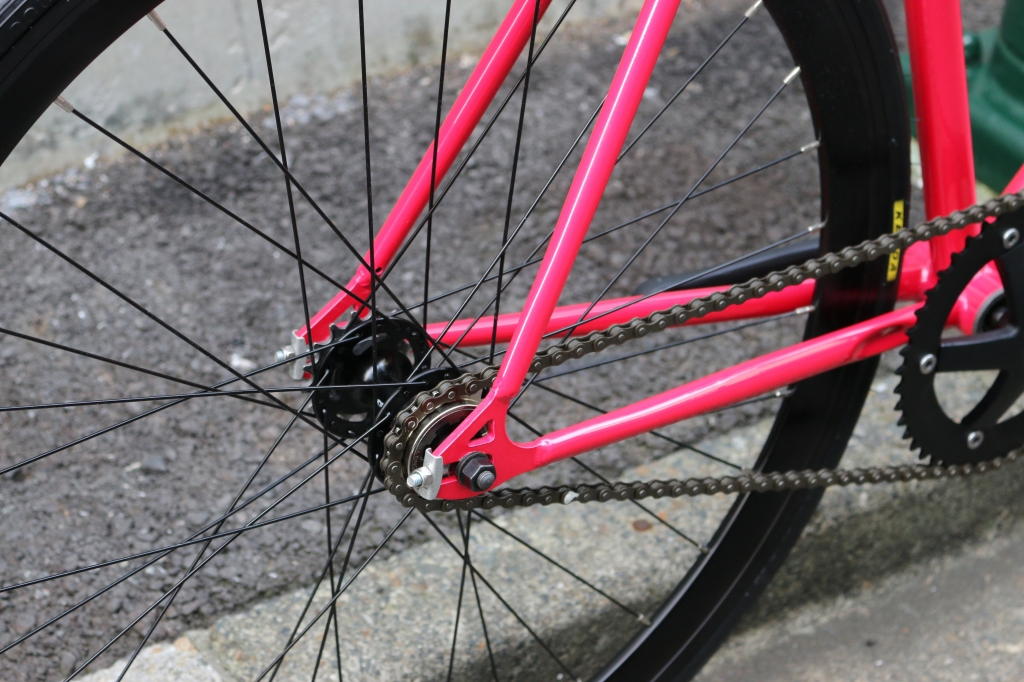 The price also is the same 'Avenue' standard - ¥59,400
Both the Yellow & Strong Red Avenue are available right now from Diner!!!