Seems like my hometown London has been putting itself on the map recently since... as it has been known to do from time to time. This post I am going to tell you why personally its been calling for my attention... it started when I was introduced to this young man: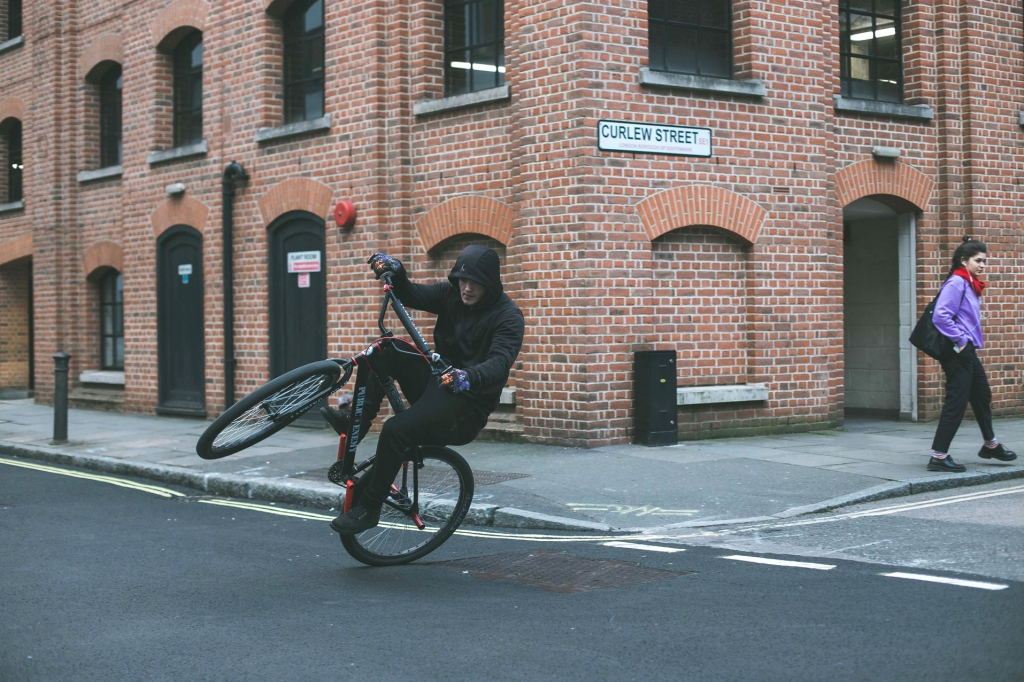 On Instagram, he goes by the name 'Jake100_', and his passion for riding has been a motivation to me, especially when I look at just how well he does at bringing the youth together to ride OUT...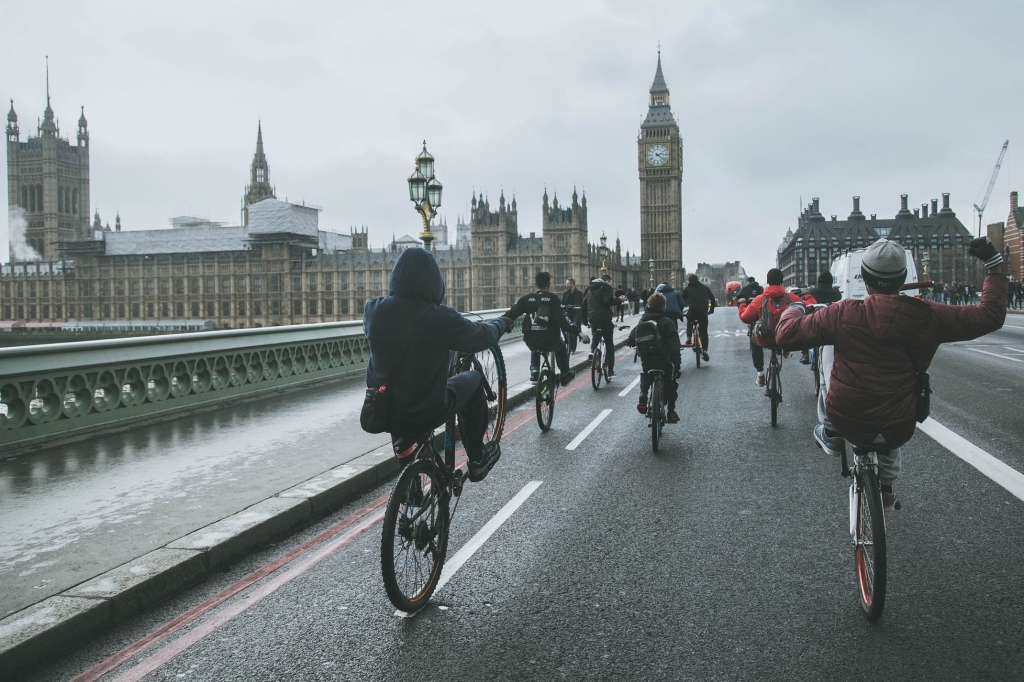 I have blogged about him before but as our Ride 02 approaches, it seems timely that I tap into that energy and hopefully get you all motivated. I am not sure why but this one video he posted on his gram got me thinking...:
Just how far can we ride out?
During my 11 years here in Japan, I've somehow become a magnet that attracts various energies, which has led me to meet some amazing individuals. Last week was no different when I received a call from Henry Wu, telling me to link up with his "boy" Jesse James, who was also rolling with the rapper Suspect from the UK..here they are at 'Son of the Cheese':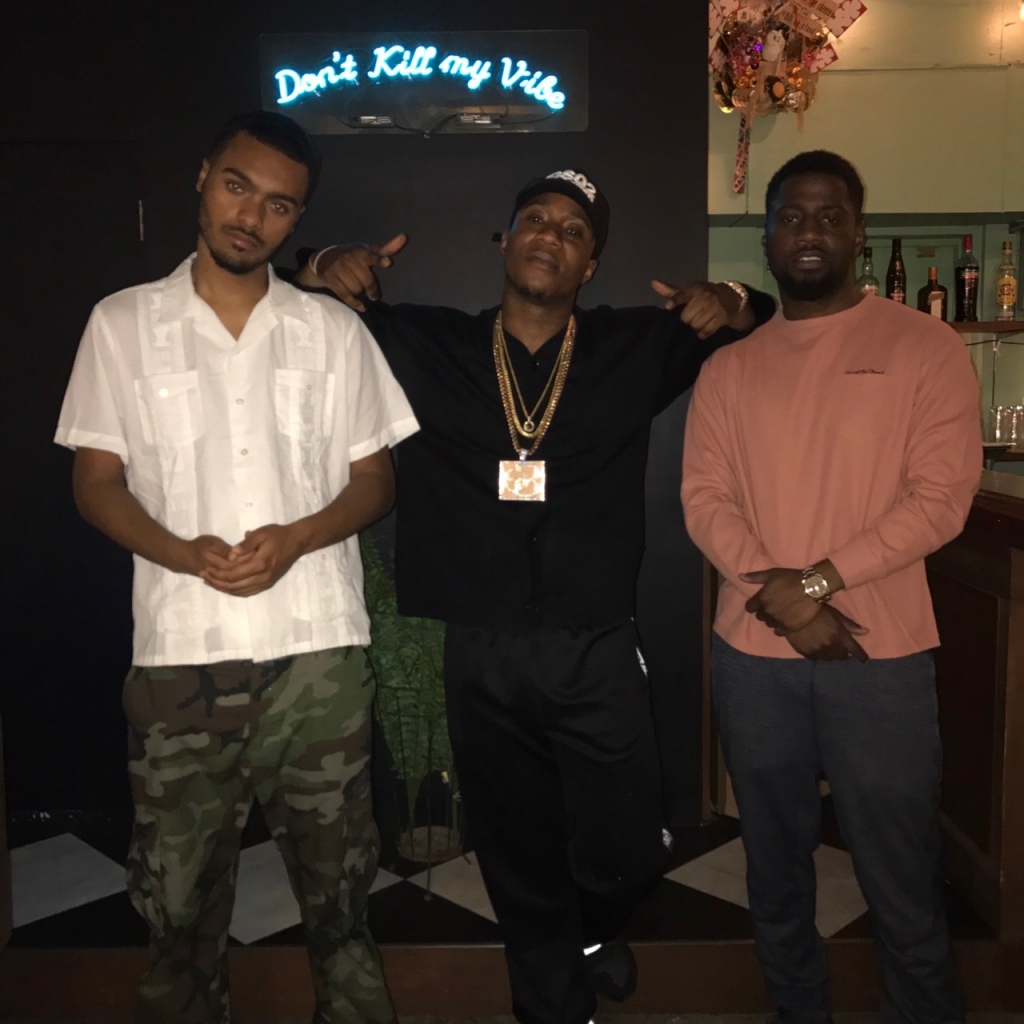 The timing in meeting with these gents was related to hearing the song they released together which also features Skepta:
Driving the wrong way down a one-way street...sometimes happens, but when it's a metaphor for how we've grown up, our decisions and mindset...then it's really common London state of mind... which reminds me of this film: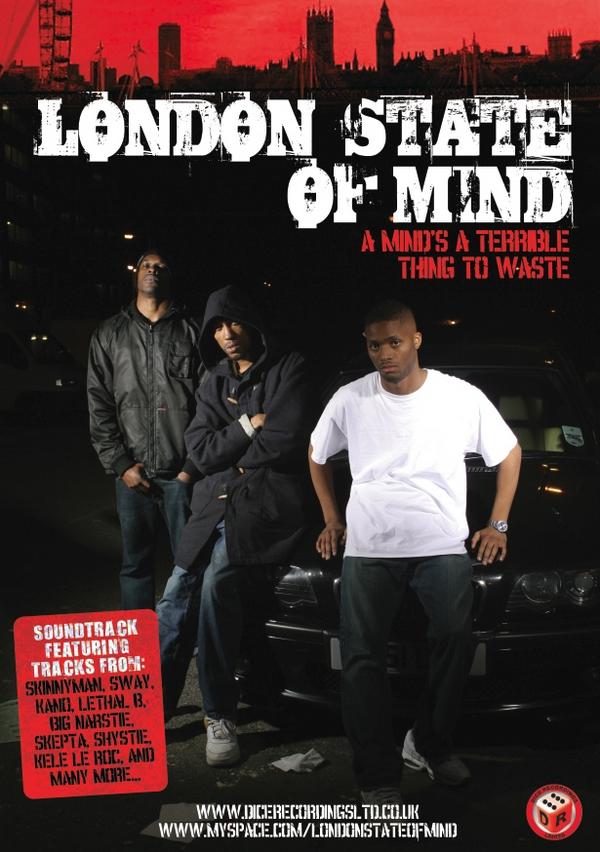 Definitely not the best film in the world... but fits the mold.
Back to the music... this tune from Suspect definitely hits the mark:
You can also peep his fire in the booth session here!
Jesse James also just dropped the session he did with Tim and Barry:
Anyway it's been a pleasure linking up with you all... a big shout out to Turner and *THAT* (BLVCK) MACK!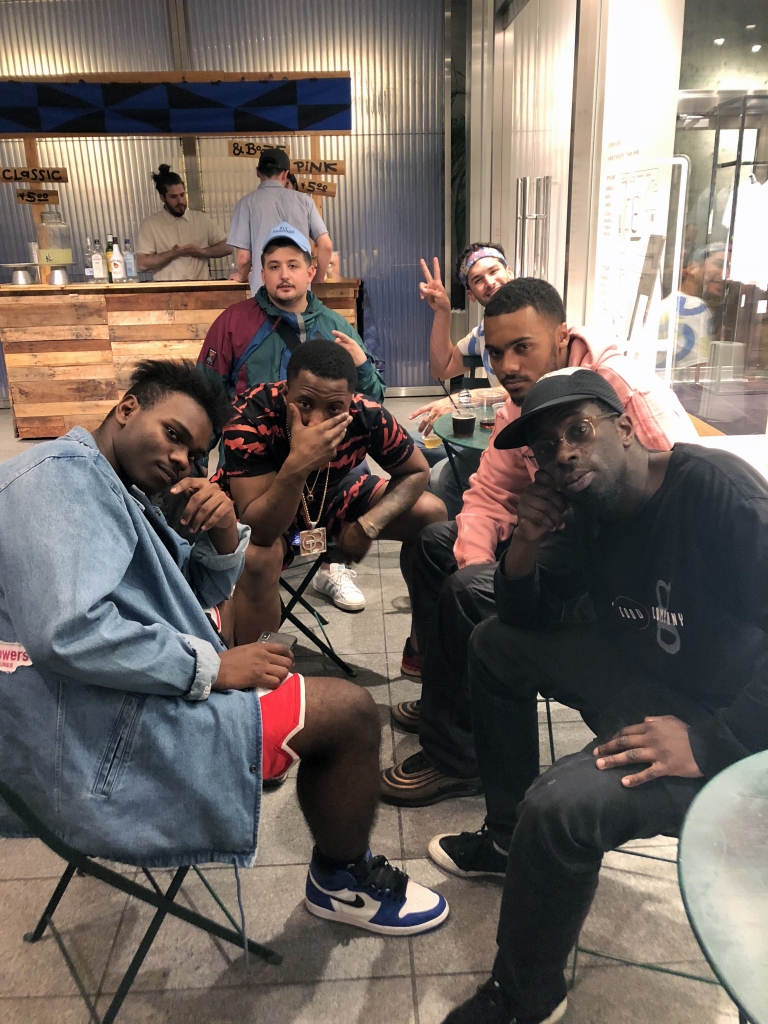 The next ride is set for this Sunday and weather forecast says CLEAR, however if it rains then we will reschedule!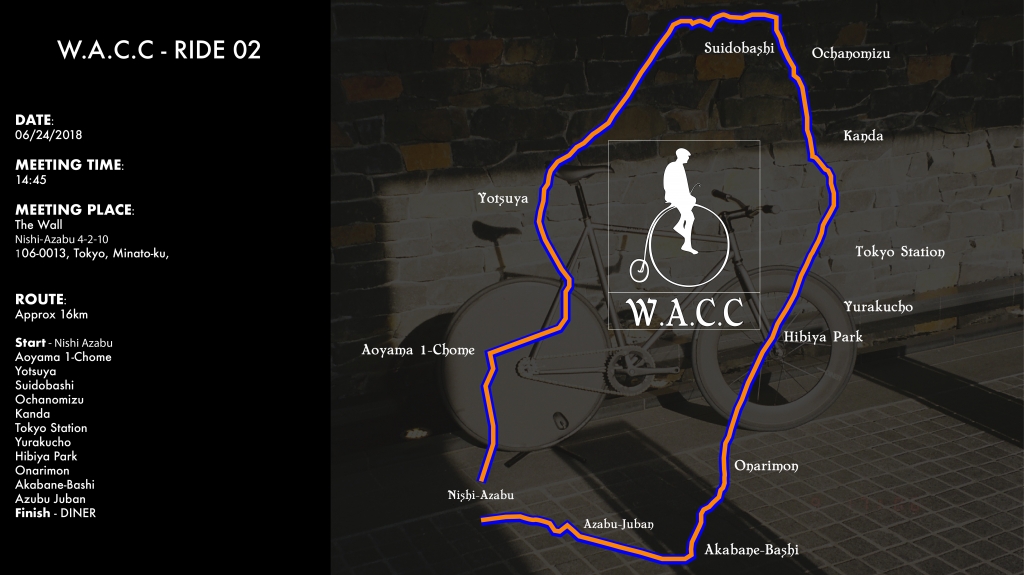 DATE: 06/24/2018
MEETING TIME: 14:45
MEETING PLACE: The Wall (behind); 106-0013, Tokyo, Minato-ku, Nishi-Azabu 4-2-10, 102
ROUTE: Approx 16km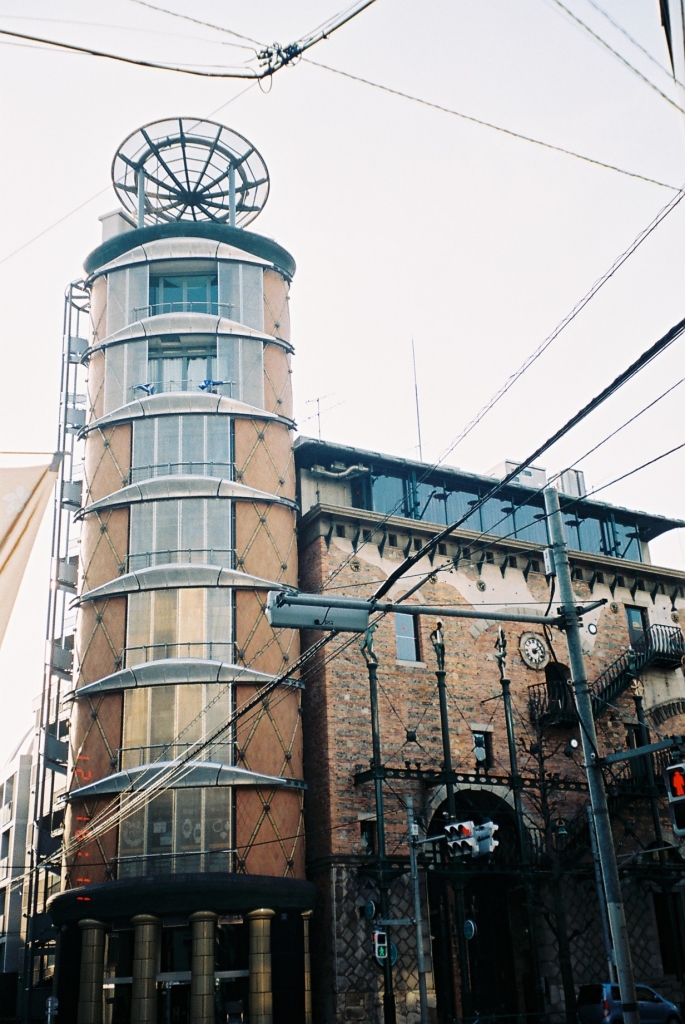 START, The Wall; Nishi Azabu

Aoyama 1-Chome

Yotsuya

Suidobashi

Shimbashi

Ochanomizu

Kanda

Tokyo Station

Yurakucho

Hibiya Park

Onarimon

Akabane-Bashi

Azubu Juban
Finish, DINER
The last ride was a small but intimate one, and I want to take this moment to big up Adam, Keem and Ocean... who all turned up fired and ready for the ride. Adam even making it all the way out from Saitama where he was working that day to join us... and furthermore blessing us with these 35mm snaps, true W.A.C.C style.
The first picture is the last one of the night; smashing our 12km in under 30mins.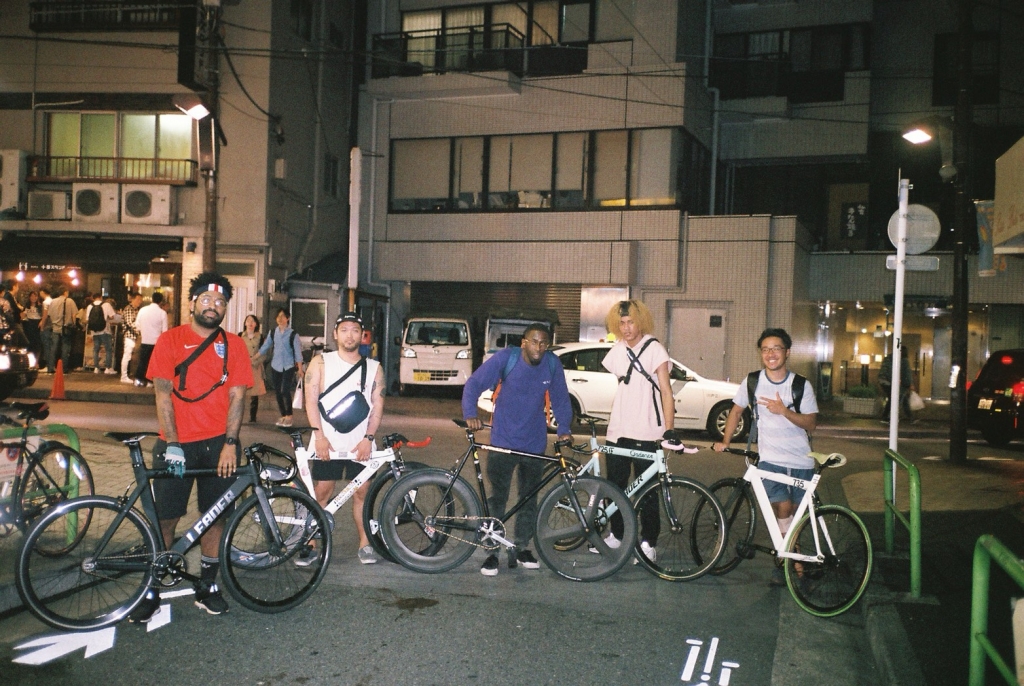 Mans throwing up his DPG sign or he was very chuffed about the brand new pink STD bar tape he got from Deda... not to mention Diner's original saddle 2: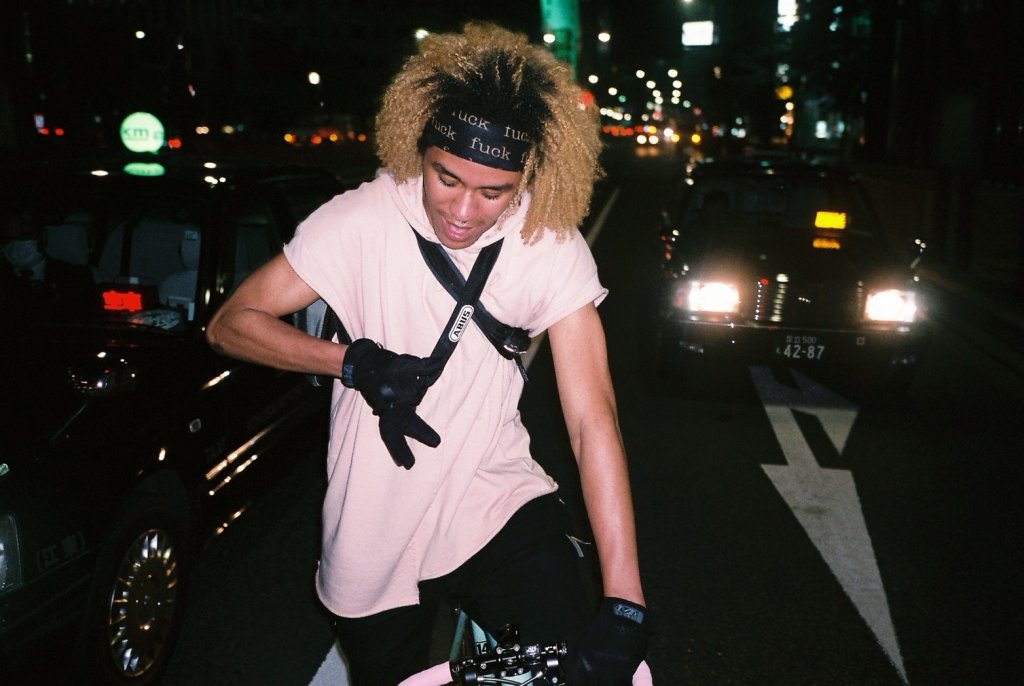 Here I am looking only slightly flustered, with Keem either talking a selfie or capturing some of Minato-ku's interesting architecture...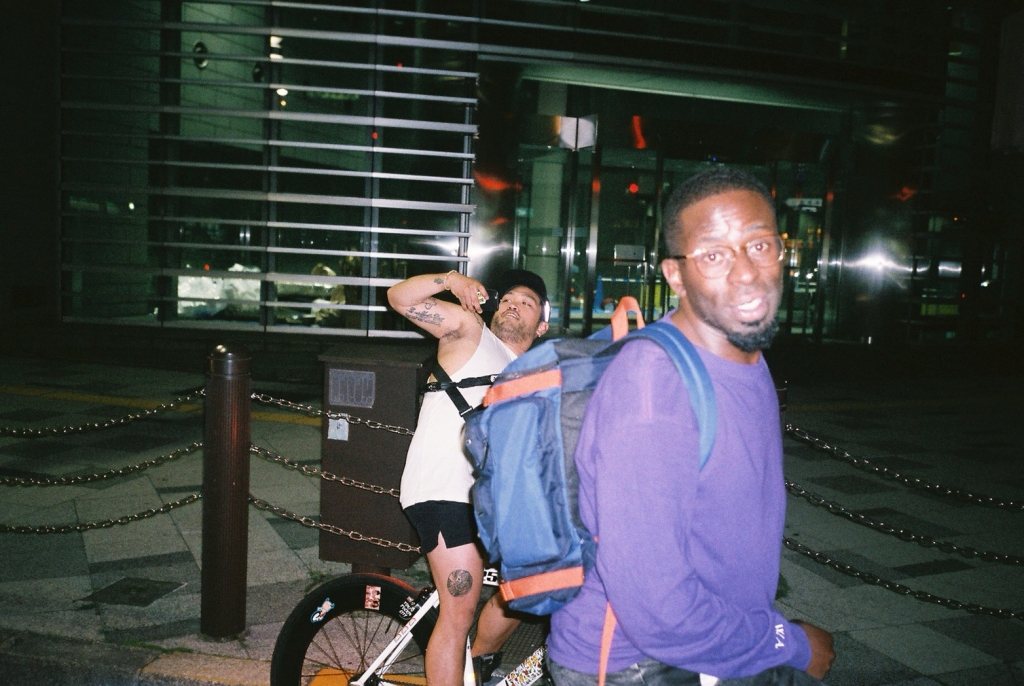 We were followed by this guy the whole ride... if anyone knows who he is please let me know, we'd love him to join us again...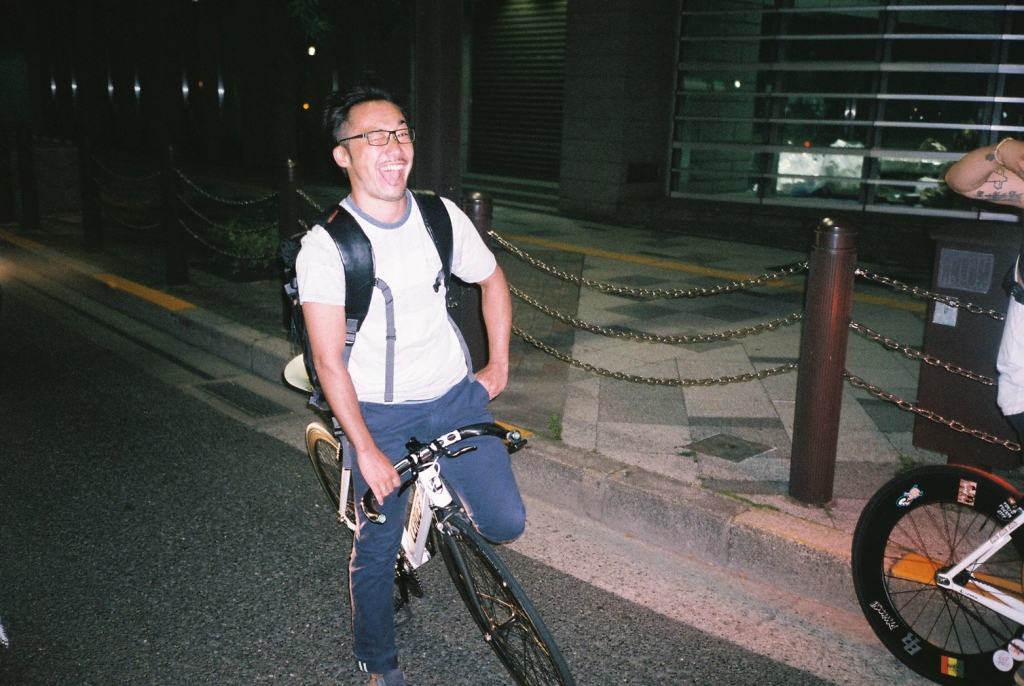 We hope to see you also...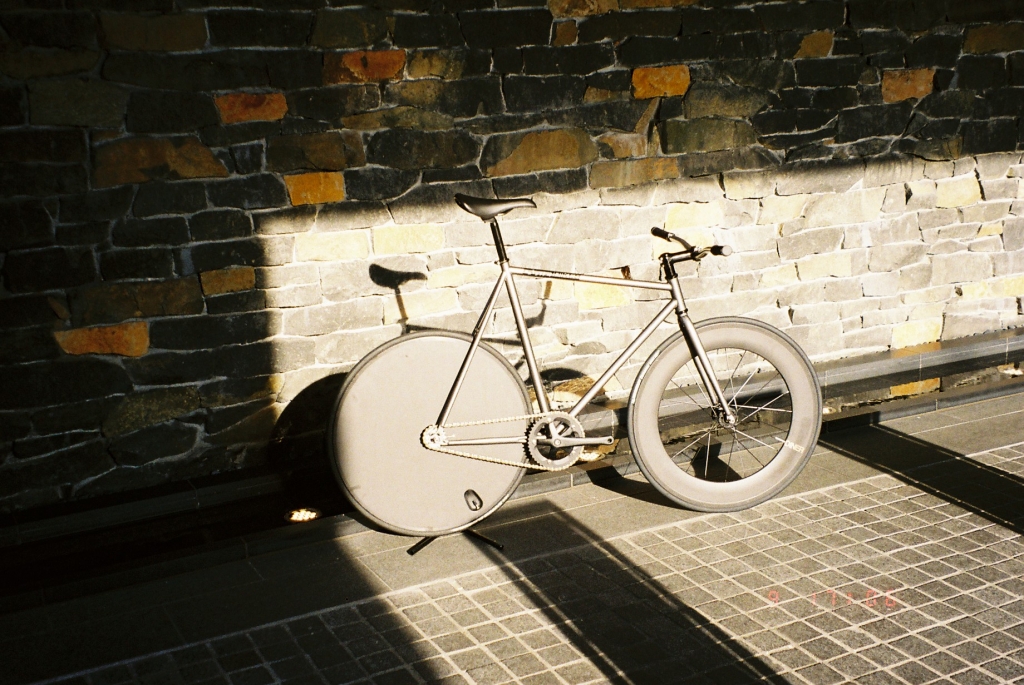 RULES:
All riders must have fully working front and rear brakes.
Since we are riding at night, lighting for the bike.
Obey all traffic regulations.
Riders; ride and carry their own responsibilities for any injuries/damage which occurs before, during and after the ride.
If you want to take part or simply are interested then feel free to contact me:
mrtikini@gmail.com