This week we have been posting a few custom bikes on the Gram with hopes of getting you in the mood to make some customizations to whatever bike you are riding...(but preferably one of ours!):
For this one, I used
Their original bullhorn handlebars.
Finalized with Brooks chrome team pro black leather saddle.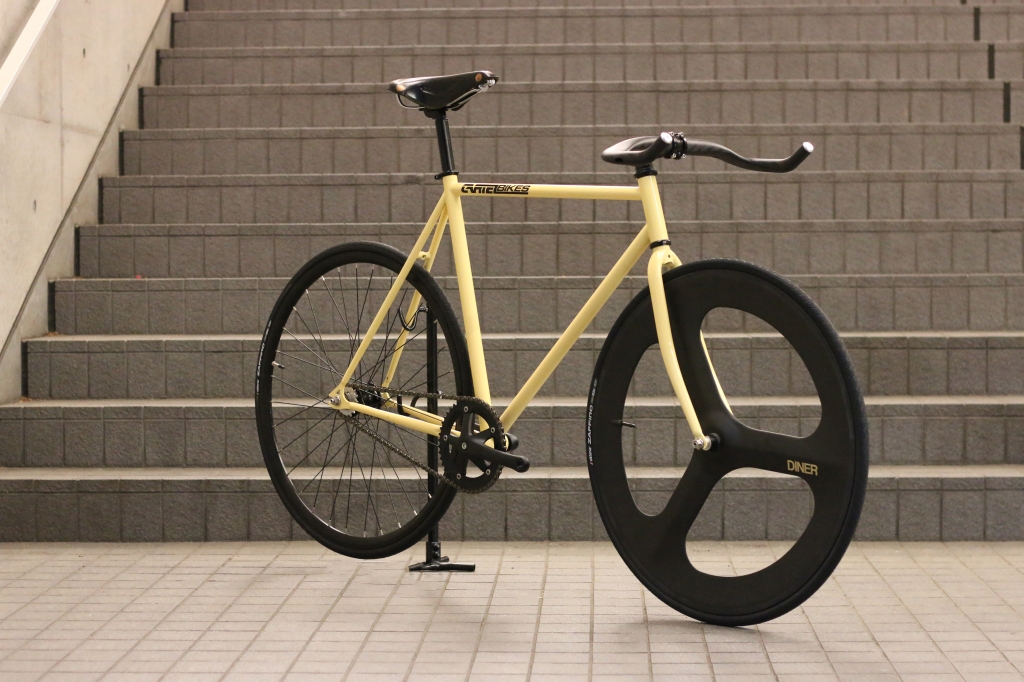 This matte black 'Avenue Lo' was a particular simple yet cool custom, that made use of:
Again, Diner's original 3Spoke.
Then this time their carbon saddle 2.
Deda's Mud 35 long riser handlebar.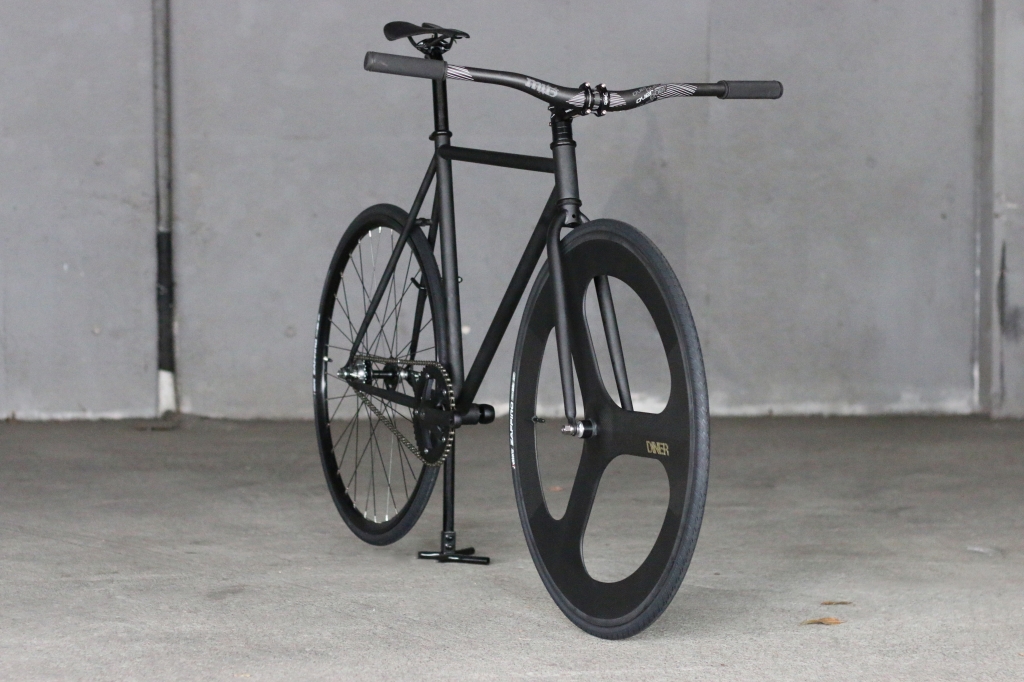 Then this particular custom beige received a large number of likes on Instagram:
With Encore's Sublime front wheel.
Diner's original 24mm carbon rear wheel.
Brooks mustard 'Colt' saddle...AND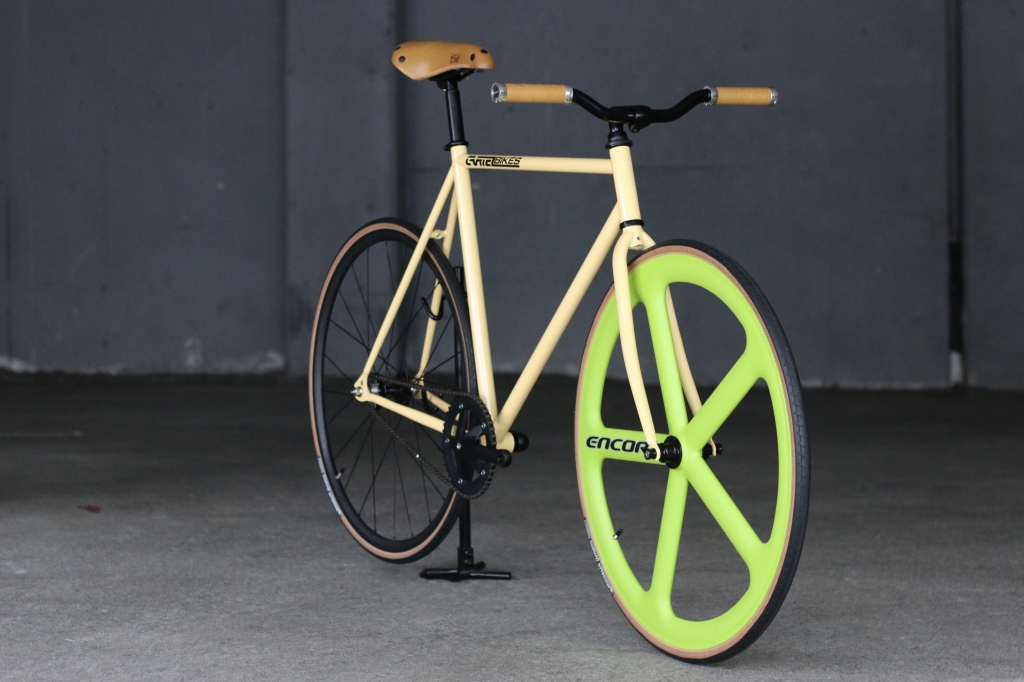 With W.A.C.C - Ride 01 just around the corner, it's definitely time to start getting your bikes into the shape via a simple bit of maintenance...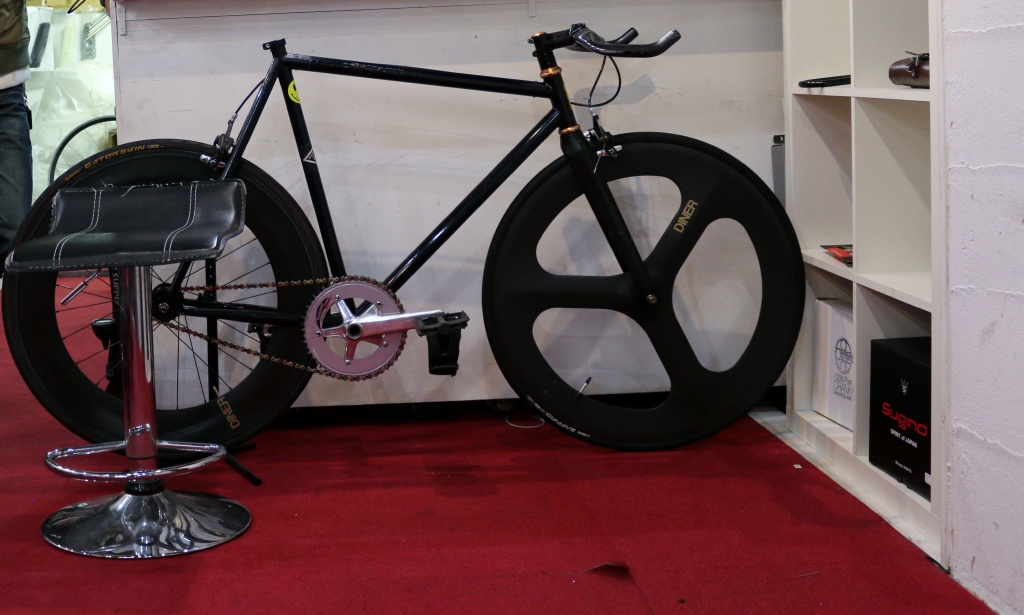 I wonder if any of you out there in blog land managed to upgrade your crankset? I will never forget the day I got my first SRAM omnium:
Yes, it came in a slightly beat up box, but it was a present after all by the one and only ...rider number 3):
I was and still am so chuffed to have received such a gift, the only thing that was missing from it and that time was the bottom bracket, which I had to make some underground dealings to get my hands on:
So everything was in order, all that was left for me to do was Sram in it ;-)
Which meant at first I had to remove the old crank that was installed:
A crank would be little use without a chain, and if you're going out of your way to install a direct drive crankset, then you might as well get a chain that can also handle a great deal of push and pull, like:
And this particular chain by HKK, comes in gold...made specifically for single speed bikes, providing immense durability and accuracy (yeh chains be slipping out here yo)
How is your chain tension, wheel balance, bearings and such? The only way to know is by taking off the wheel and giving it a good old check:
The parts of your bike that move, you'll want to make sure are clean and are in good working condition:
Then place them back, in a way that they are properly centered, and that your chain has perfect tension:
Next, you'll want to be checking on the condition of your wheels...basically give them a deflate and check to make sure the inner tube is not sticking out in any places (beyond the actual tire):
Next, you will be adding air to the said tire to ensure that it's as hard as a rock!!!
11psi...mane 11psi...
You wanna make sure your bike is always lubed up, by using some proper chain lub:
Usually the most practical to apply the grease to the cog of the part of the chain and slowly rotate the pedals as you apply the lubrication to ensure the entire chain, cog and chainring teeth get there share too:
Finishing off by once again checking to make sure your chain is the right tension:
Finally, it's time to clean up your bike to ensure it looks all sparkly n that.
Btw here is a more detailed outline of the route we will be taking this Saturday...only going uphill once, the rest is all down and flat, let's try and keep the speed moderate ;-)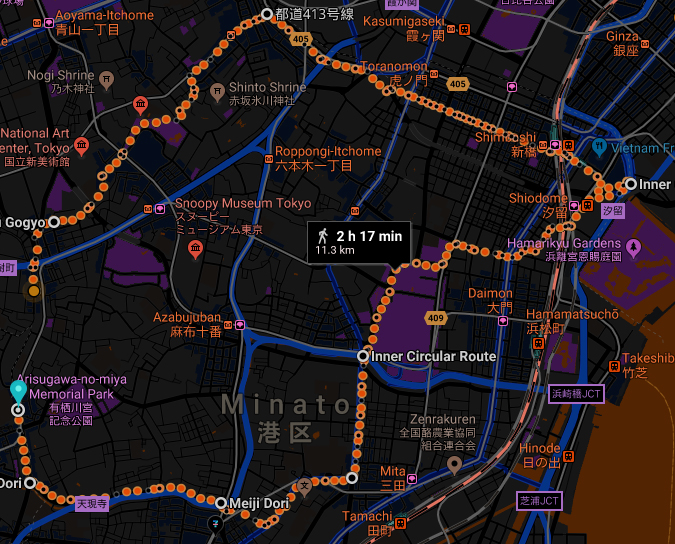 See you on Saturday?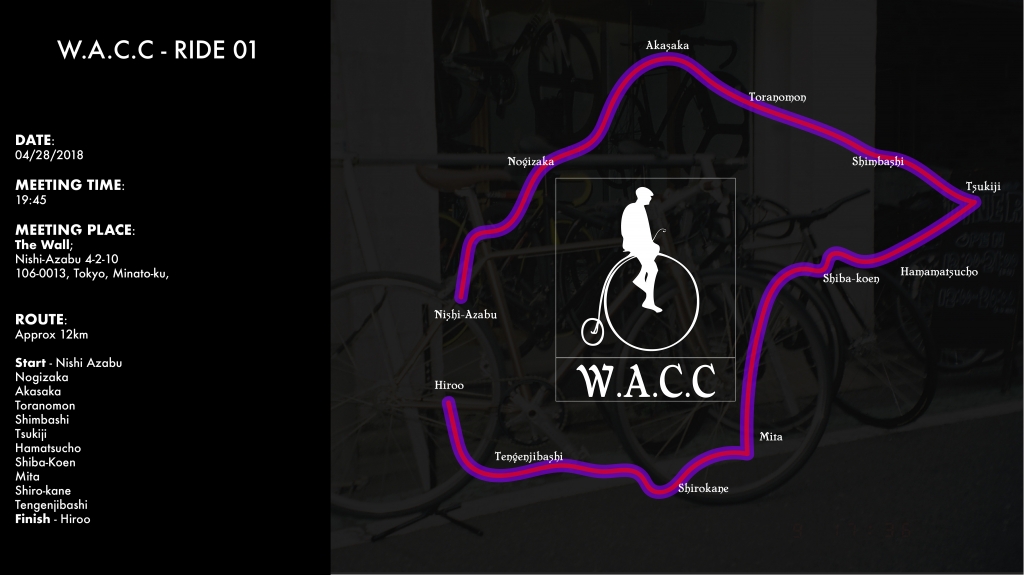 W.A.C.C - RIDE 01

DATE: 04/28/2018
MEETING TIME: 19:45
MEETING PLACE: The Wall (behind); 106-0013, Tokyo, Minato-ku, Nishi-Azabu 4-2-10
ROUTE: Approx 12km

Start, The Wall; Nishi Azabu
Nogizaka
Akasaka
Toranomon
Shimbashi
Tsukiji
Hamatsucho
Shiba-Koen
Mita
Shiro-kane
Tengenjibashi
Finish, Hiroo

RULES:
All riders must have fully working front and rear brakes.
Since we are riding at night, lighting for the bike.
Obey all traffic regulations.
Riders; ride and carry their own responsibilities for any injuries/damage which occurs before, during and after the ride.