Considering we have our first group ride this Saturday, I started thinking about the setup of my bike now and also the previous years, I guess in late 2016 my bike was at its technical peak, having the ability to generate a huge amount of speed thanks to the 52T 'Sugino' chainring...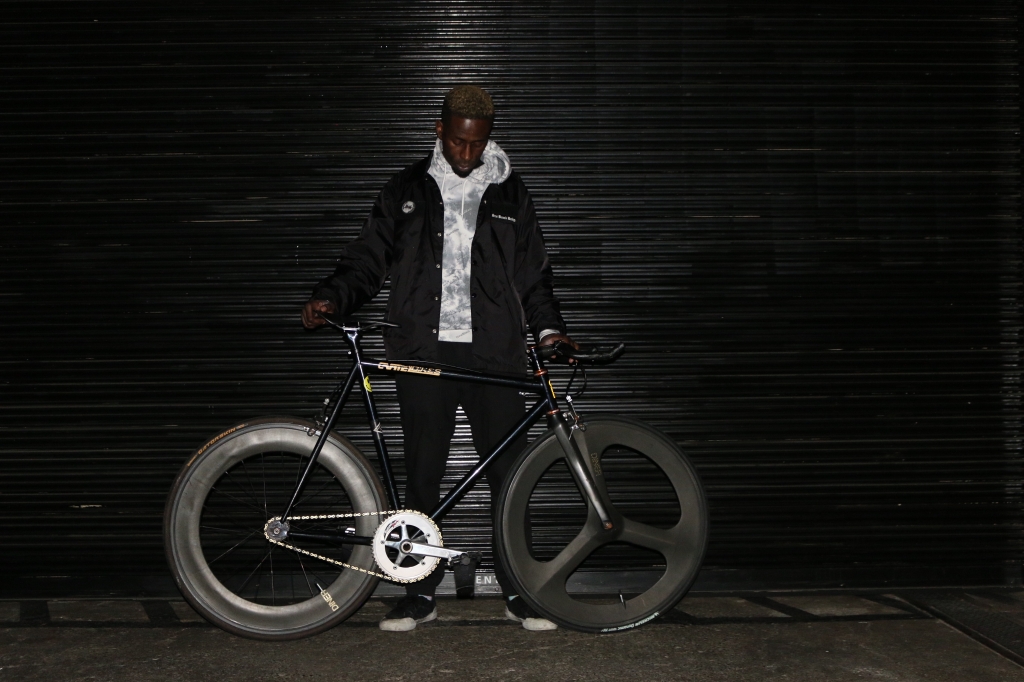 Once the chainring teeth get into the 50's it means you are hoping to go very fast and is 1/2 of the ratio settings commonly used among Velodrome/Keirin riders...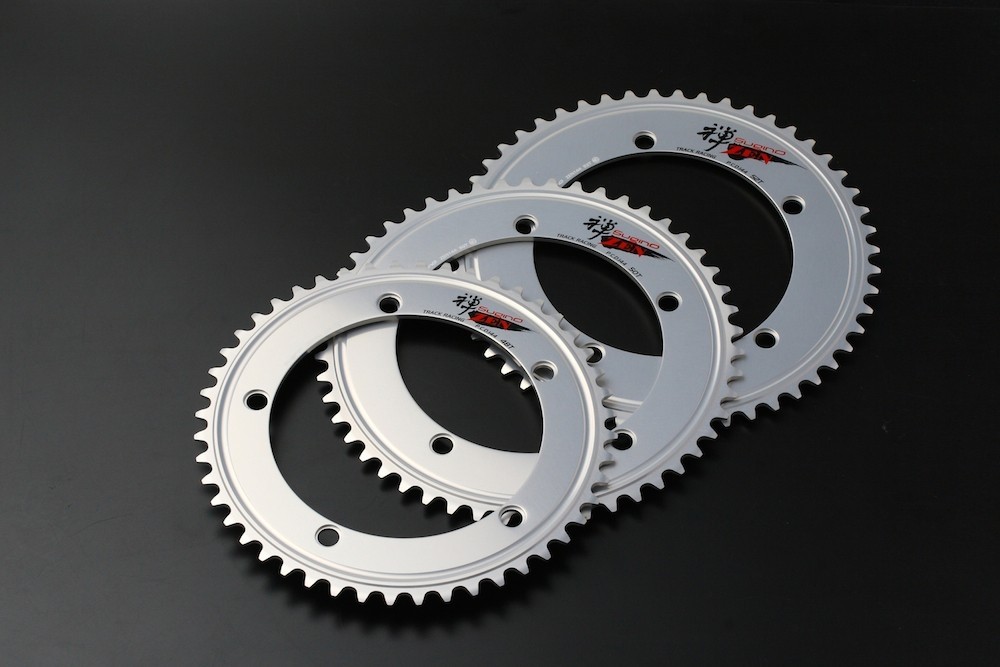 Speaking of which here comes a movie that talks about the difficulties involved in qualifying to become a Keirin rider it's called 'Gachi Boshi':
Back in 2015, we did a quick trial run from Gaienmae to Kasumicho (Nishi Azabu) and back again, where we had a great line-up of experienced riders:
1)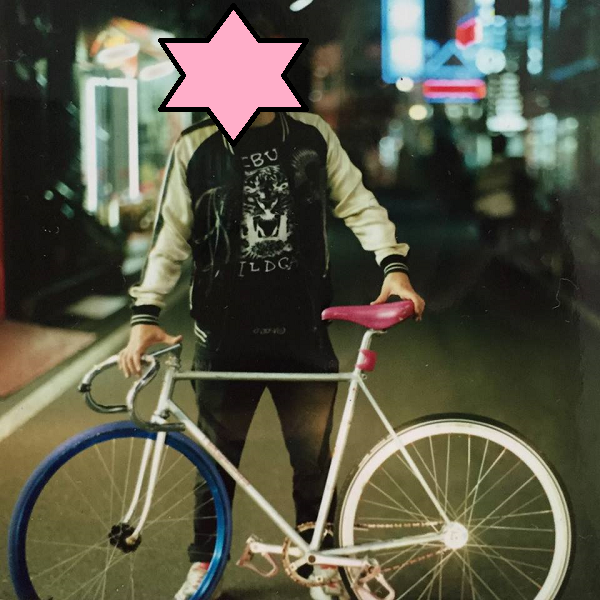 [
2)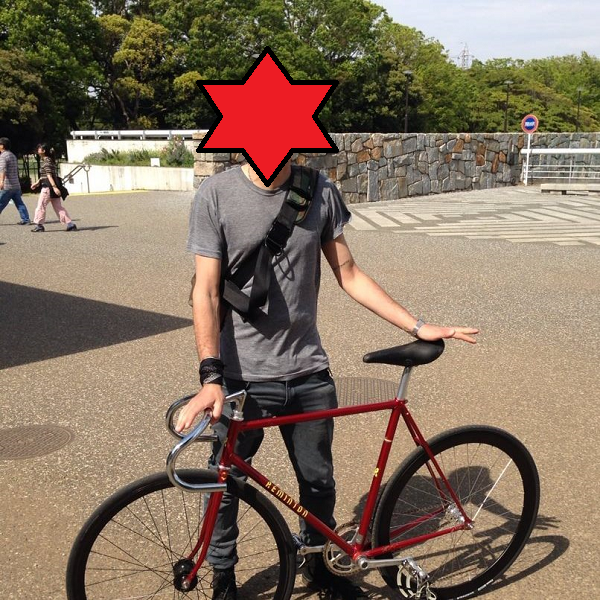 3)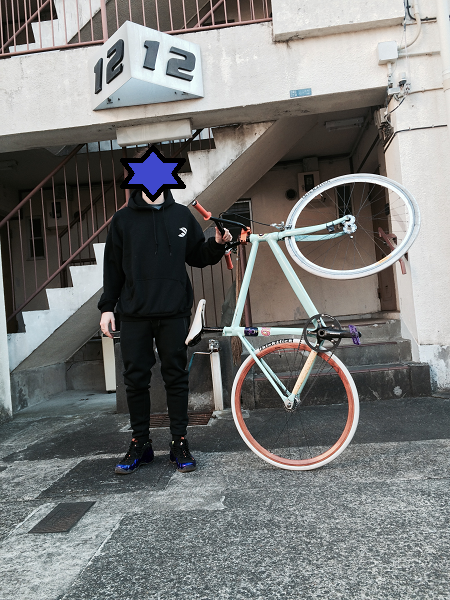 The first two + their friend ride these menacing Japan built Chromoly frames, and you have might have seen them riding around town - btw rumor has it that 2) obtained a Nagasawa frame and has built into a complete bike: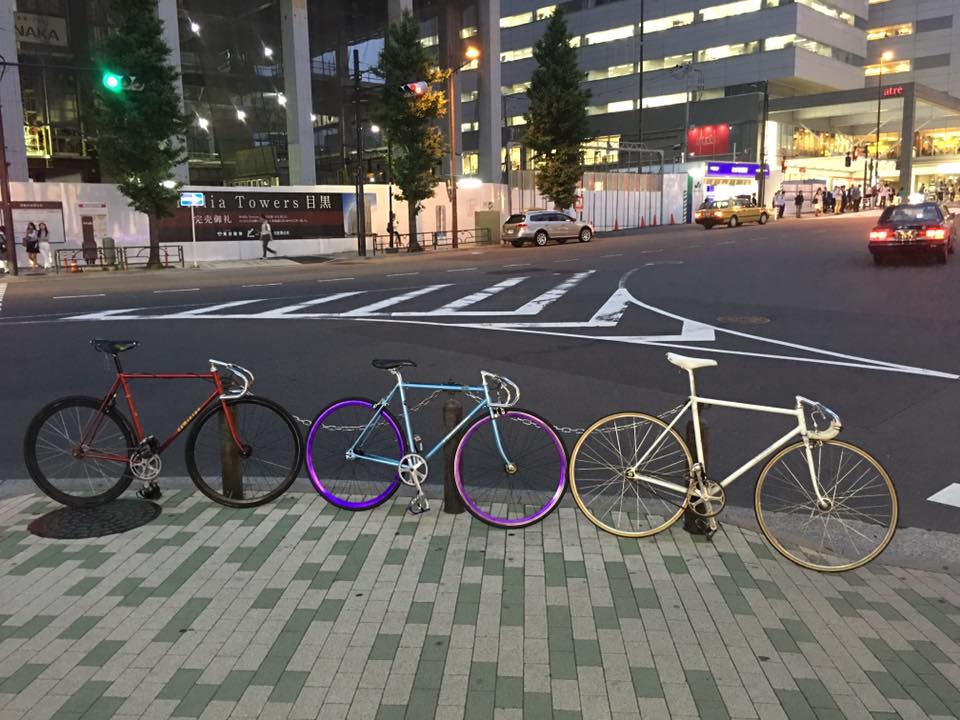 The night of that race we did all promise ourselves to not go that fast before setting out...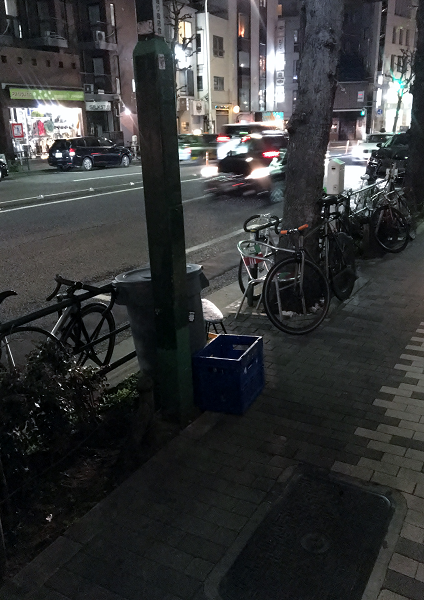 However, we could not help ourselves and as found ourselves letting it rip down the burning route between Gaienmae and Nishi Azabu, flying past the Aoyama cemetery... I remember getting off to a quick start and thought I had the race in my clasp, until out of nowhere rider 1) whizzes past us all.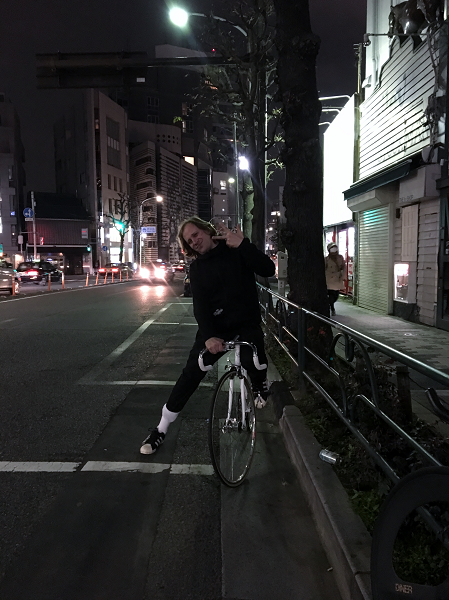 I thought I would be in the running for 2nd place but the climb back up to Gainenmae was not an easy one, after having used most of my power going downhill hill...allowing rider 2) to come from behind to burn me and cruise on to take 2nd place.
This Saturday you might see an appearance from them both, but who knows?
Btw rider 3) was unable to make it on trial race night, but we've ridden a lot together and I still owe a great deal for providing me with the SRAM Omnium that I am currently using on my black steed.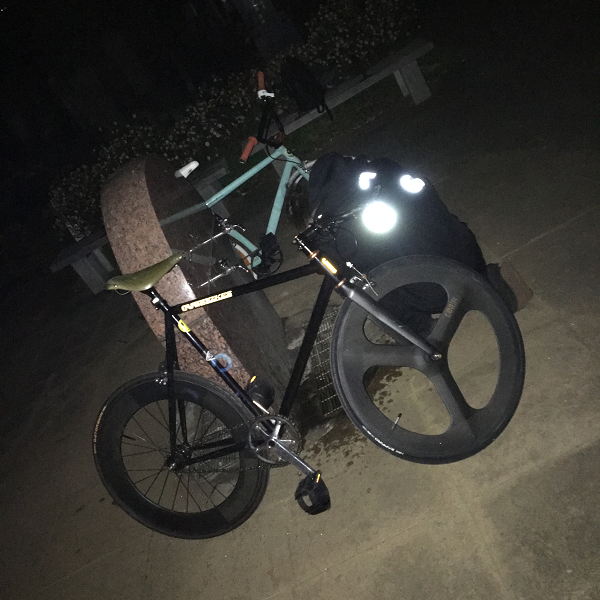 Ah, my black beauty no longer the spring chicken she once was but has never let me down and still manages to leave most behind at the lights.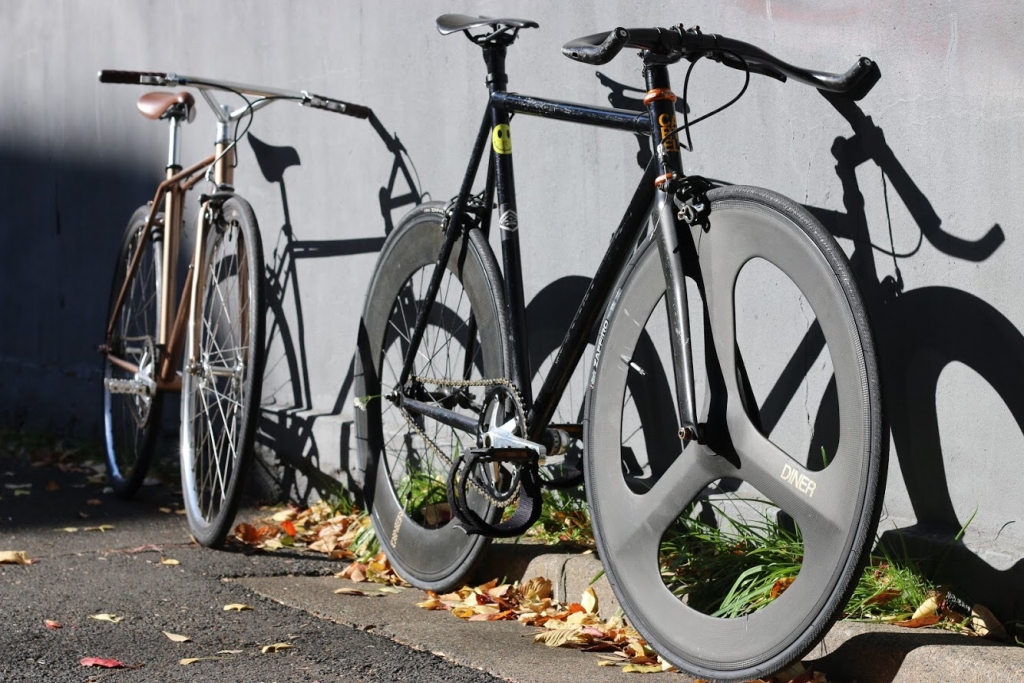 The real explosive transfer of power being greatly assisted by Diner's original 3spoke wheel, that held in place by our now discontinued carbon forks: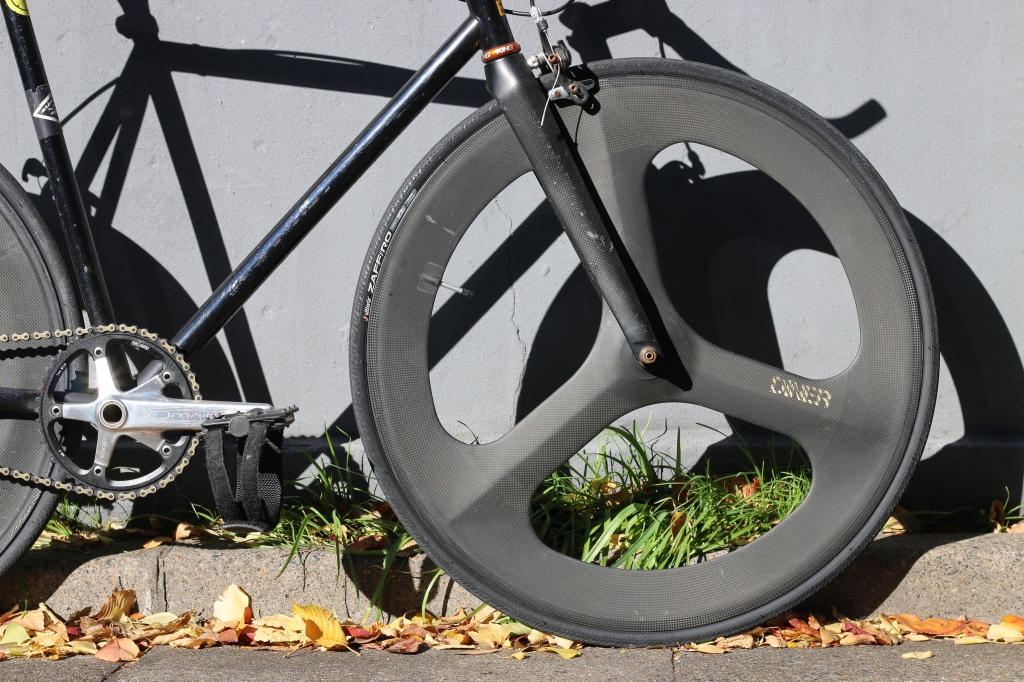 I already mentioned the SRAM Omnium in silver which I actually now own two of...and I can say to anyone who does not have a direct bottom bracket crankset, this could be a major reason as to why I came 3rd. Direct cranksets ensure that all your power gets transferred DIRECTLY to the wheel, hence the name. Miche's Air, Sugino's SG75 and of course Campagnolo's Record Pista create the pantheon of direct drive cranksets that any serious rider would respect.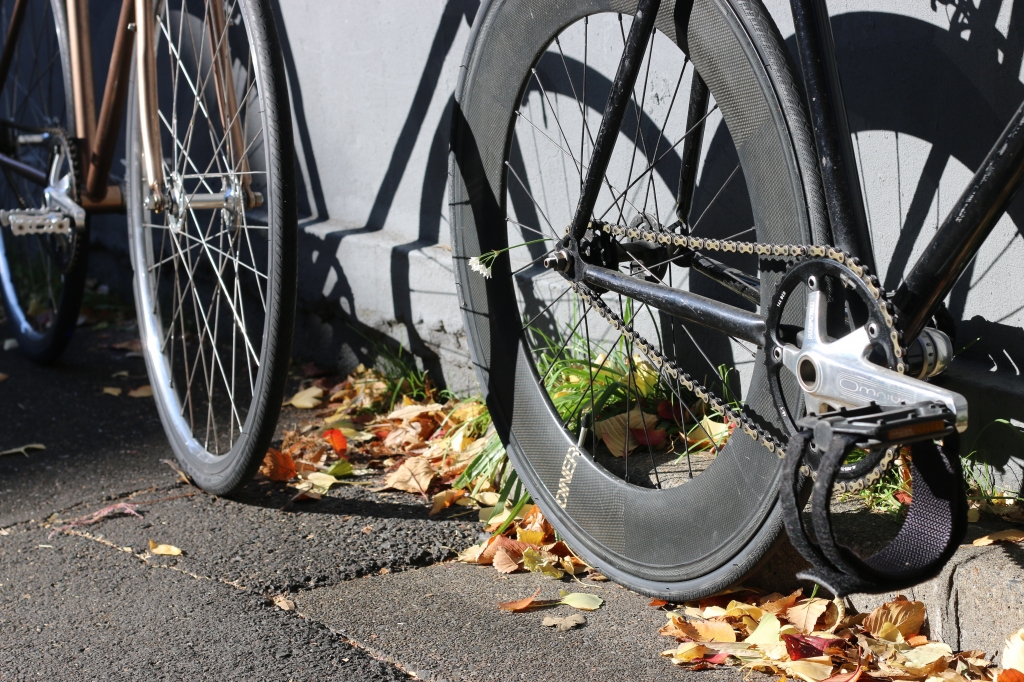 Steering is also another factor, being able to make tight and quick turns when weaving through traffic is an important part of riding on the road, and the tool that has helped me all these years was Chris King's ultimate solution to the headset: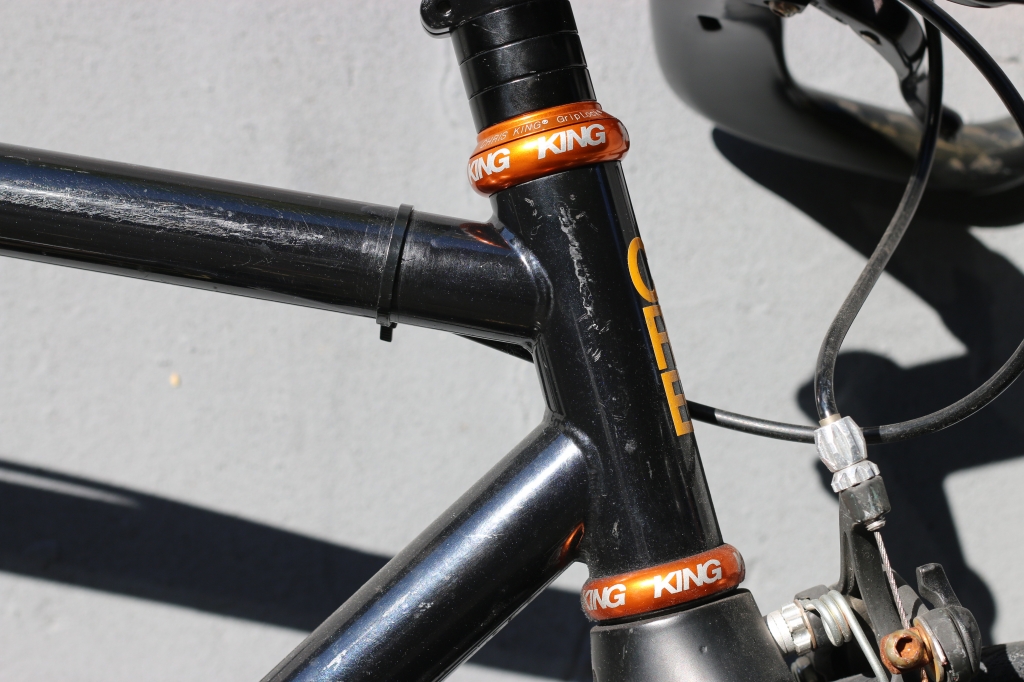 There are some other parts that I will place under the category of 'Spice'...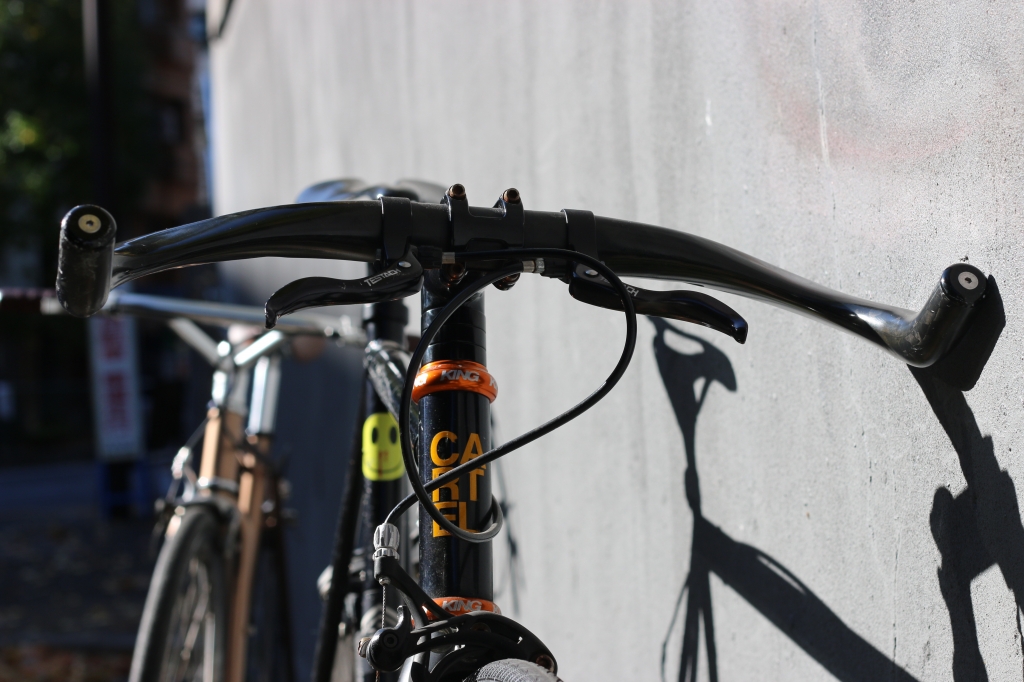 For me, that spice comes from parts that help to shed the weight of my bike...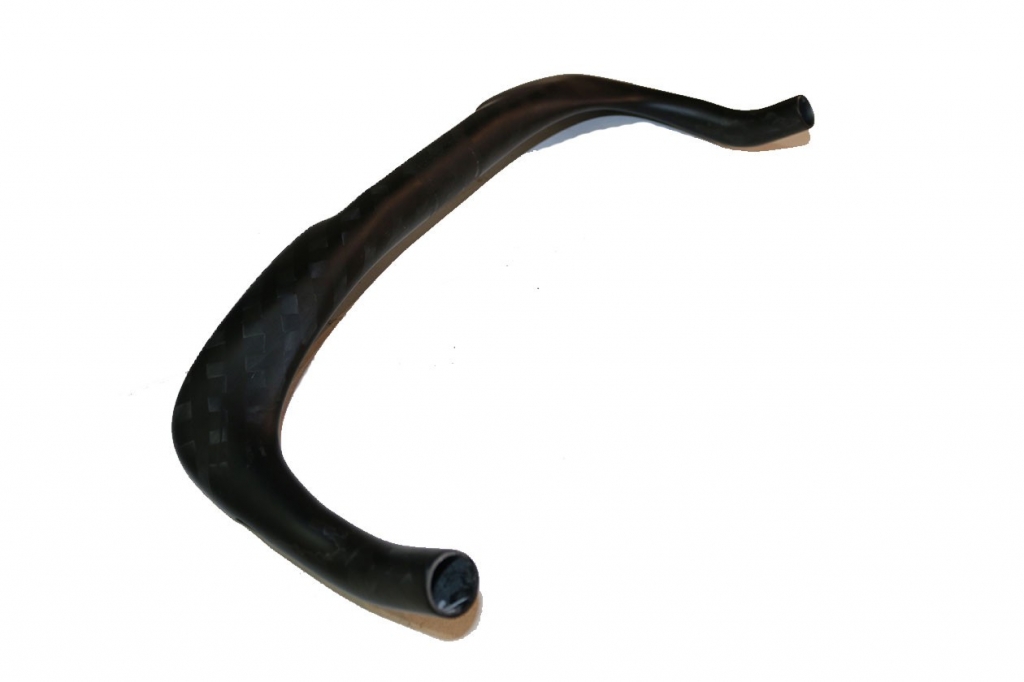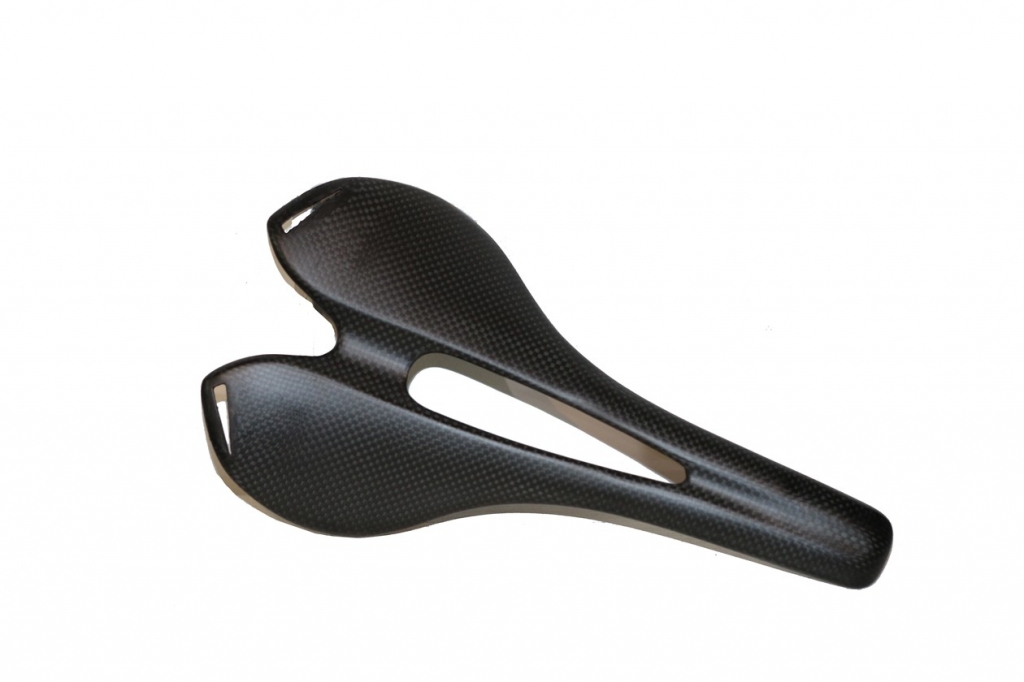 My seat post - ??grams but even lighter than the above saddle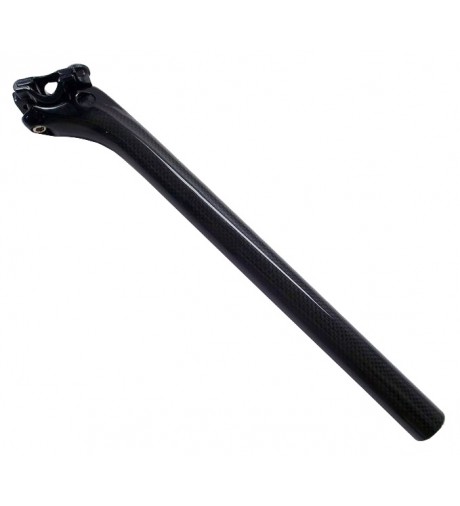 How about you where does the spice on your bike come from?
Let me know or come show us all this Saturday at 19:45...