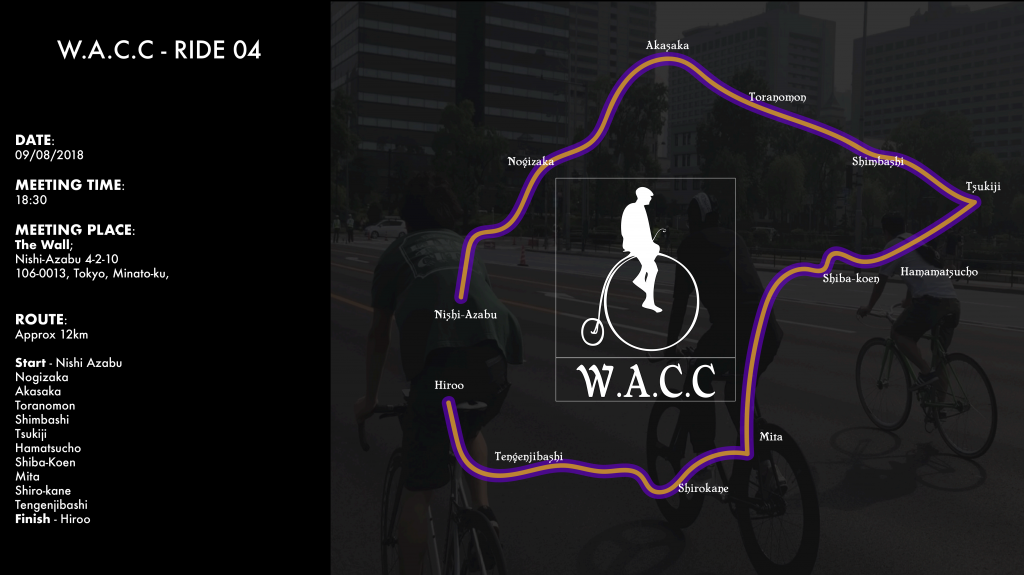 Once again, "the time has come" the worst of the summer heat, will be gone and the roads will once again be open for us to explore our potential and riding styles. What makes they way you ride different from me? OR anyone else?
What makes your bike special?
And more importantly what does riding really mean to you?
The answers can be found here...
DATE: 09/08/2018
MEETING TIME: 18:30
MEETING PLACE: The Wall (behind); 106-0013, Tokyo, Minato-ku, Nishi-Azabu 4-2-10, 102
ROUTE: Approx 12km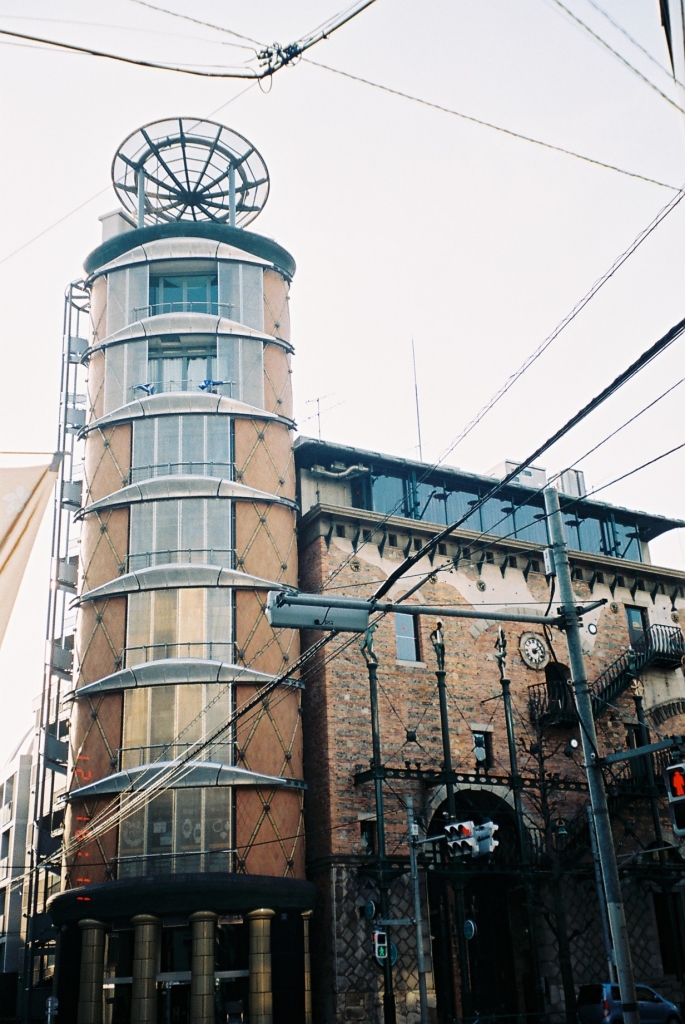 This is the wall...
START, The Wall; Nishi Azabu

Nogizaka

Akasaka

Toranomon

Shimbashi

Tsukiji

Hamatsucho

Shiba-Koen

Mita

Shiro-kane

Tengenjibashi

Finish, Hiroo
RULES - Which are only here as a rough guideline but you know I am legally obliged to say this:
All riders must have fully working front and rear brakes.
Since we are riding at night, lighting for the bike.
Obey all traffic regulations.
Riders; ride and carry their own responsibilities for any injuries/damage which occurs before, during and after the ride.
All track style fixed and single speed bikes are welcome and I guess any 27" framed BMX that can keep up, but hopefully, you have 700c size wheels!!!
Remember you can also get one of these now ultra long sleeve Tees... with a special discount
¥1000 OFF W.A.C.C original Long sleeve!!!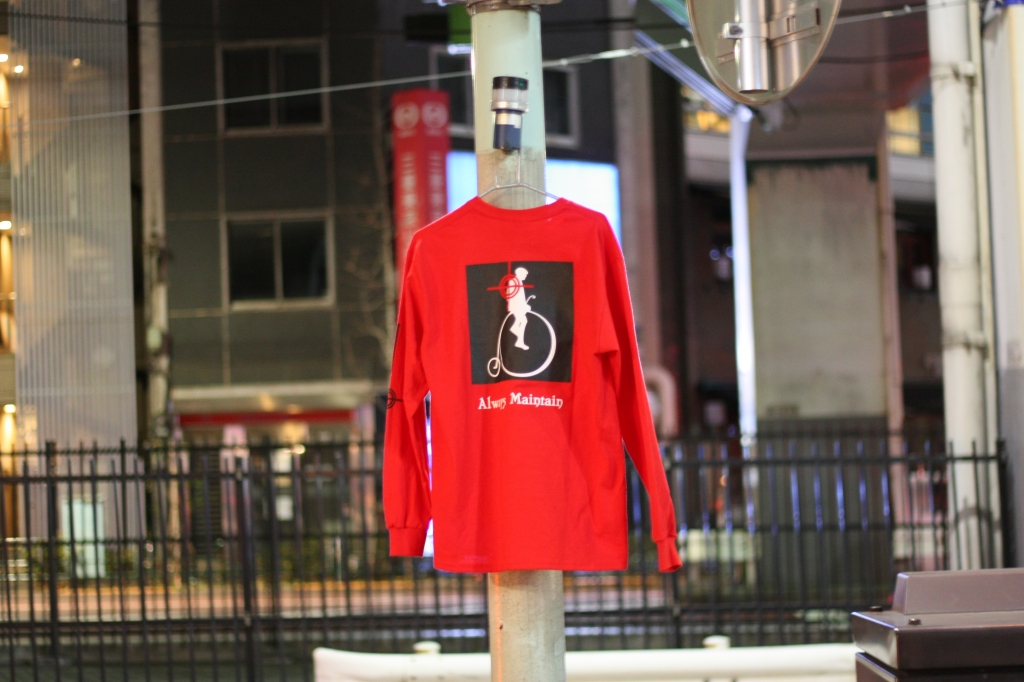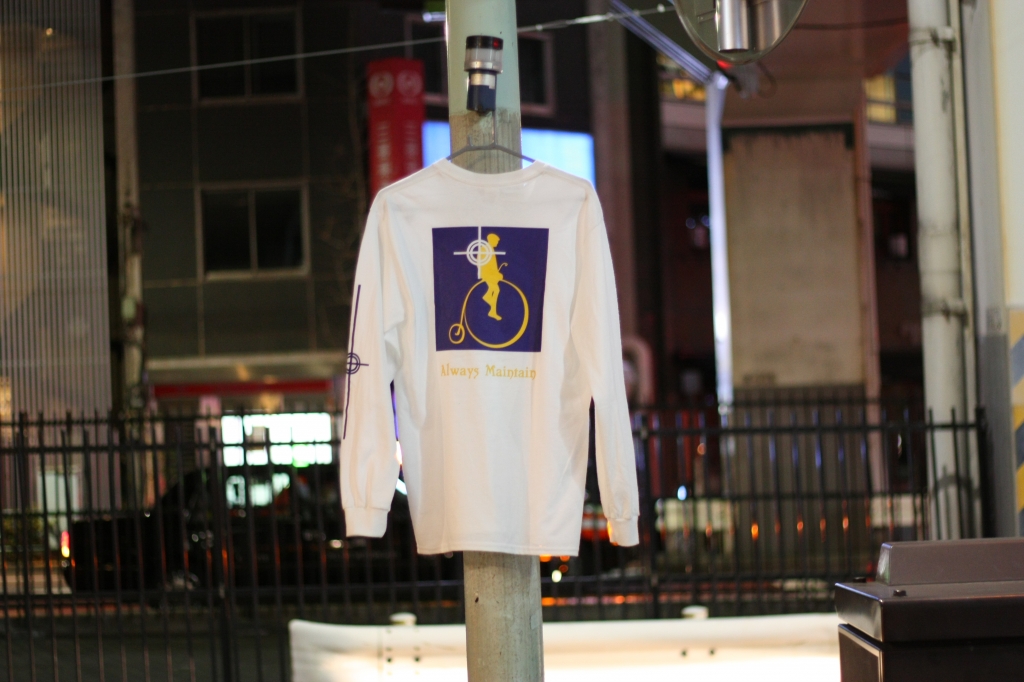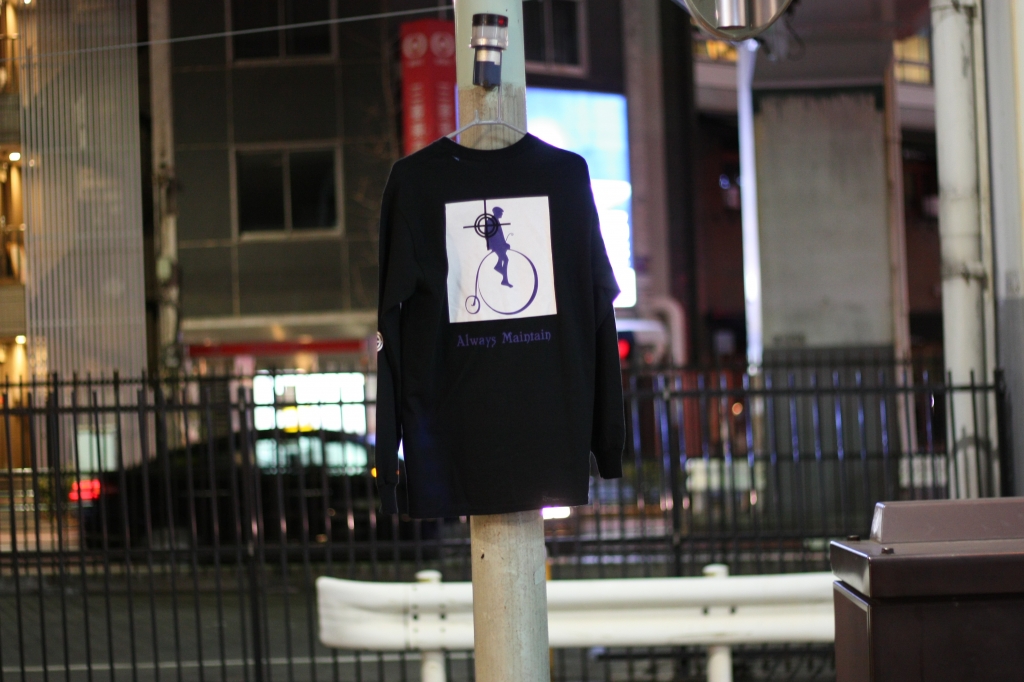 If you want to take part or simply are interested then feel free to contact me:
mrtikini@gmail.com