Starting the week off with the idea of simple customs with our entry bike; the 'Avenue', the term entry bike should not be overtly taken as a product of lower quality - that would be a mistake simply because the main component of any bicycle is the frame; and all our frames are made from a compound called Chromoly.
Chromoly is an abbreviation for "chromium-molybdenum steel." It is not as lightweight as aluminum alloys but has the advantages of high tensile strength and malleability.
A workhorse of the industry, Chromoly is a light, strong steel. When it is butted and shaped to take off excess weight, it can deliver a fairly light frame that will last through years of hard use. Chromoly is responsive and offers good flex while maintaining its form.
Our 'Avenue' is the easiest way to experience the joys of single speed riding with the emphasis being on simplicity. This post I will show you simple ways to customise this bike defining your own riding style: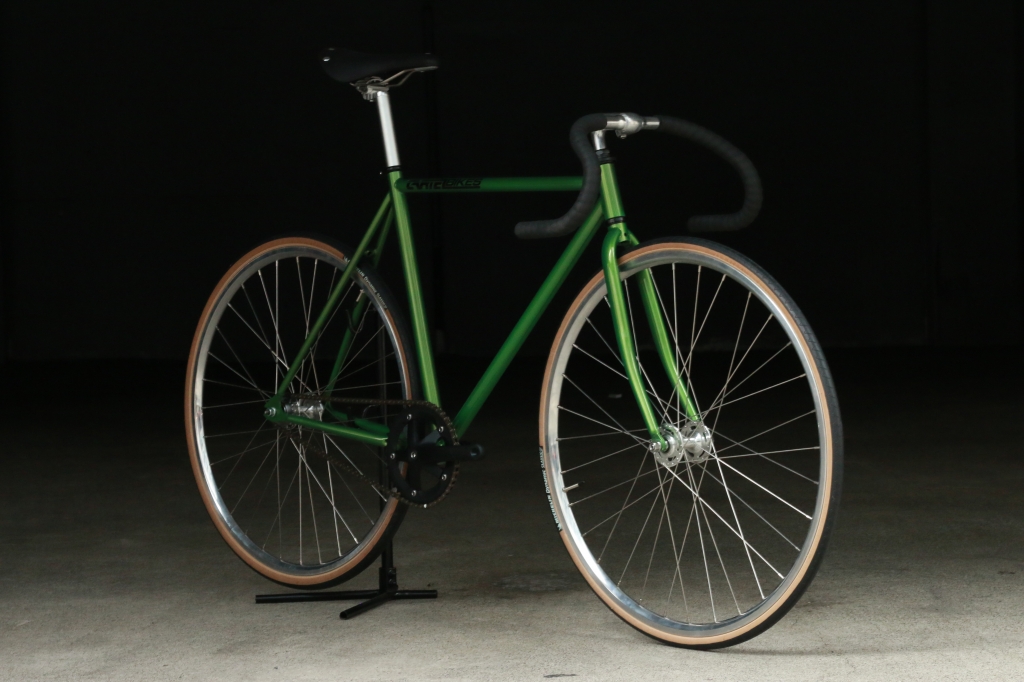 Starting off with our 'Forest Green' model, with the base parts of this bike being black I thought it would be interesting to once again combine a mix of black silver, as I demonstrated last week via this 'Avenue Lo'...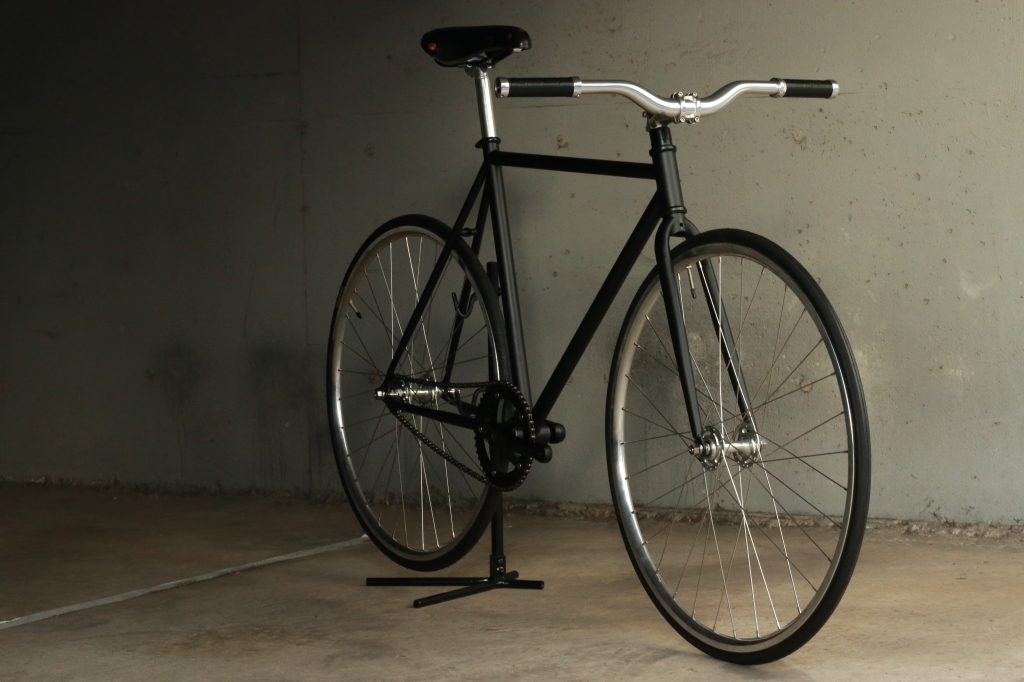 One of the main points of this particular custom, is something that people would usually not give much thought to, and that is the tires; for this custom, I opted for Michelin's 'Dynamic Classic' tires which offer the performance handing down from its 'Lithion' big brother, but also have that beige strip that makes me love them even more...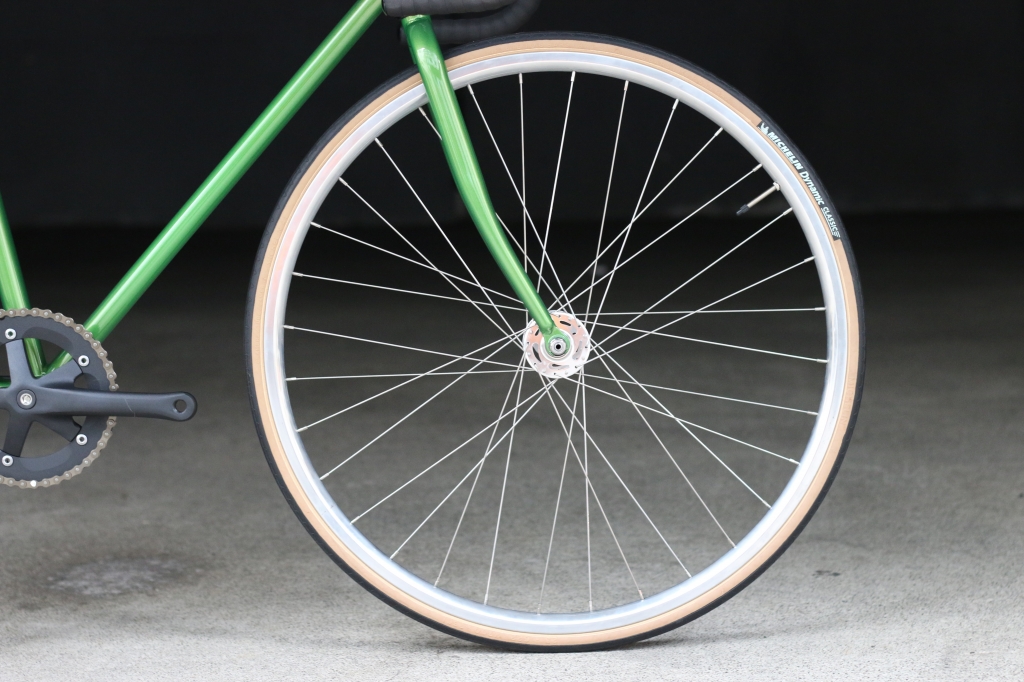 The usual version of the forest green 'Avenue' comes complete with black parts...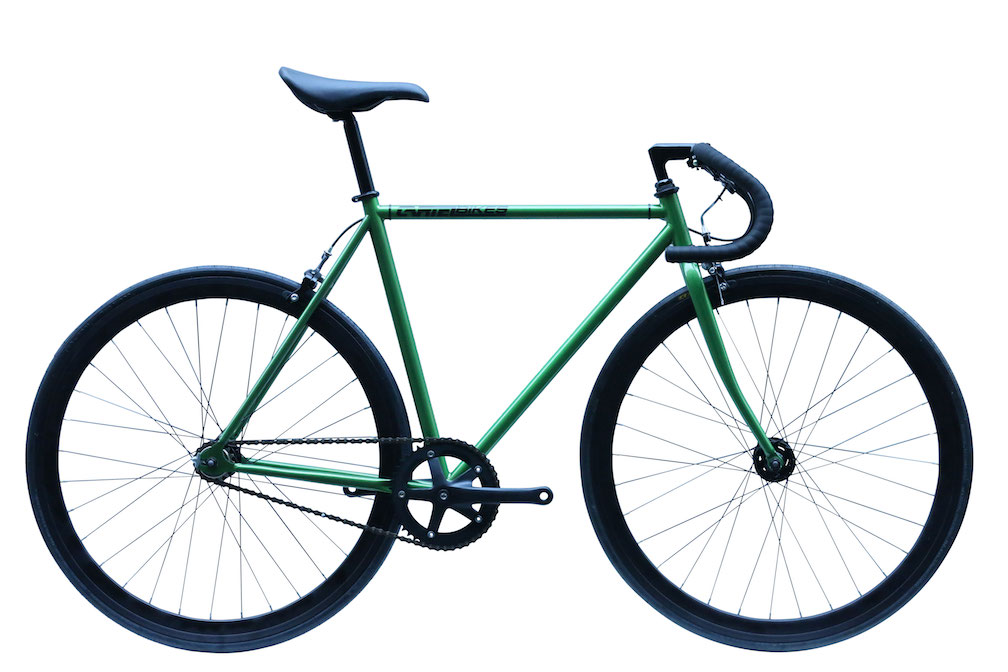 Some of our dealers will give the option of choosing black or silver parts, so with this in mind, I wanted to see how silver parts would contrast against the metallic green of the Chromoly frame.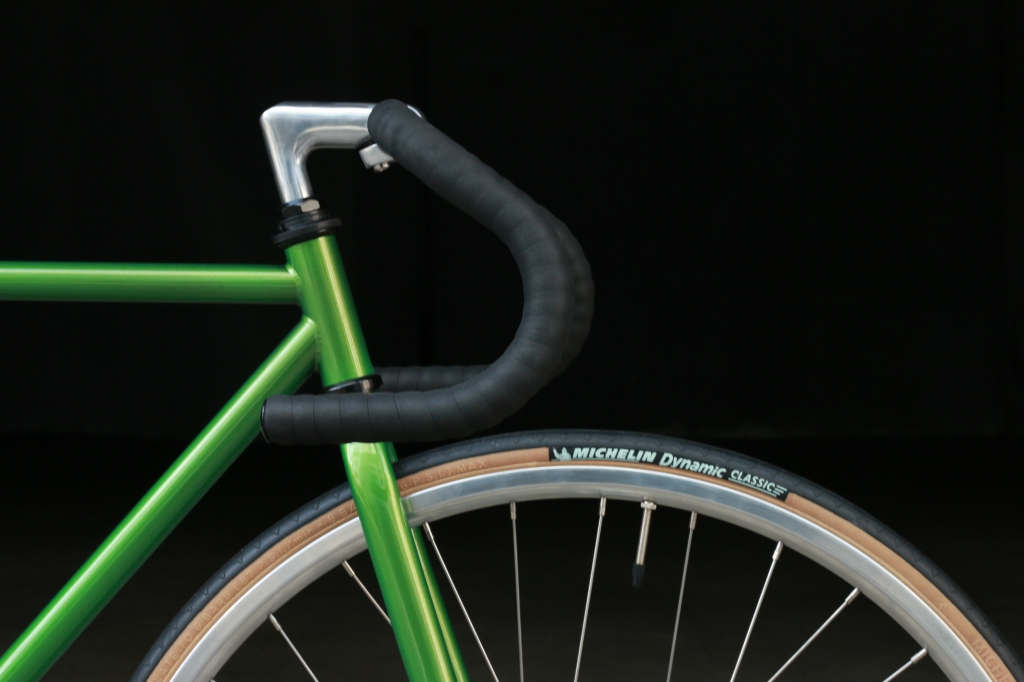 With black and silver meeting in harmony here, with the seat post and saddle: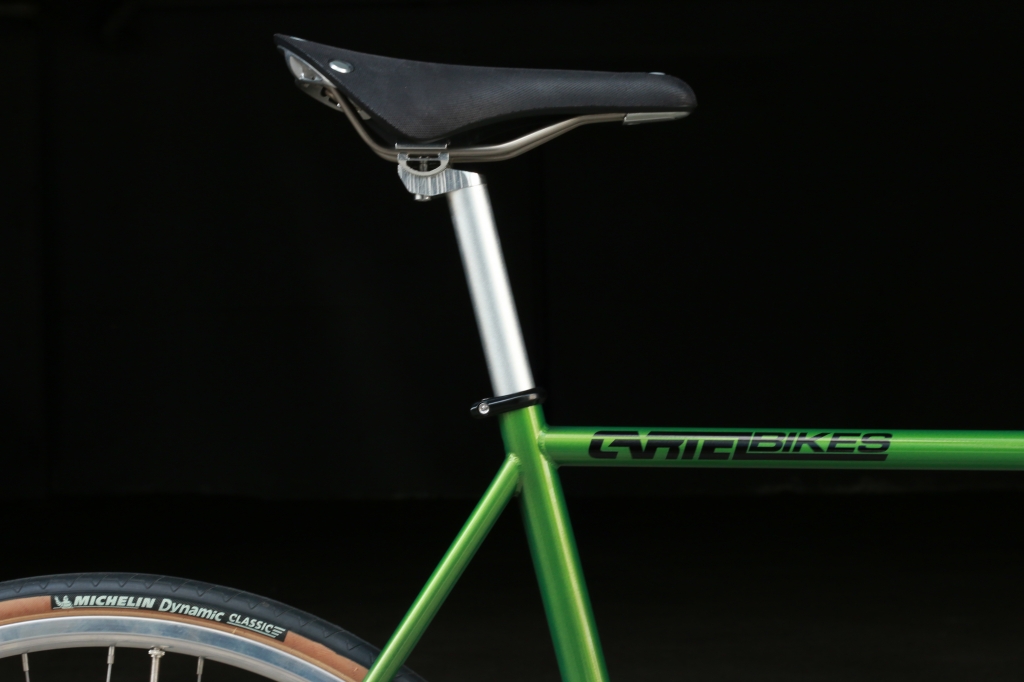 The saddle:
Brooks' C19 took 7 years to be developed... seven years to develop something you place your rear end on, and another bicycle part that most people would not give that much thought too - but check this...the innovative saddle is made of hardened natural rubber and organic cotton for its canvas, which is then reinforced by a thin layer of carbon fiber for the structure. Unique flexibility, maintenance-free, waterproof saddle tops are designed to provide riders comfort and ease of use.
Since it has a structure like a hammock, comfort during riding is assured as it absorbs vibrations and shocks, which gives rise to performance that is similar to that of a leather saddle. Also, the natural appearance and feel are due to the knitted organic cotton fabric. Cured vulcanized cotton is waterproofed using Brooks Numac to completely protect from rain and dirt and everything.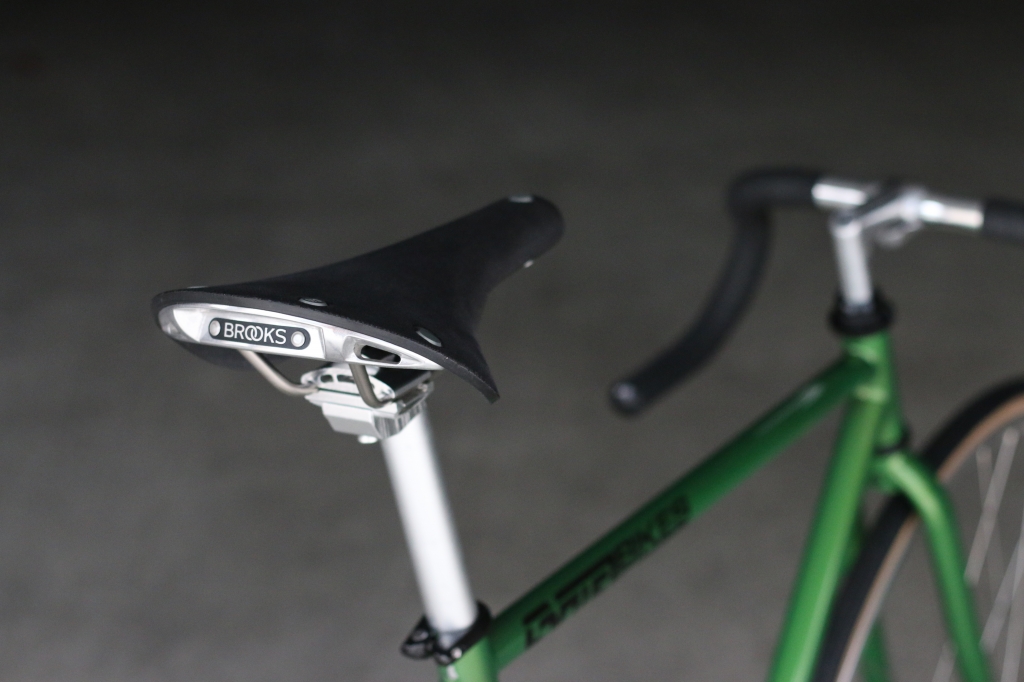 This custom forest green 'Avenue' totals at ¥80,028. If purchased from our friends at Diner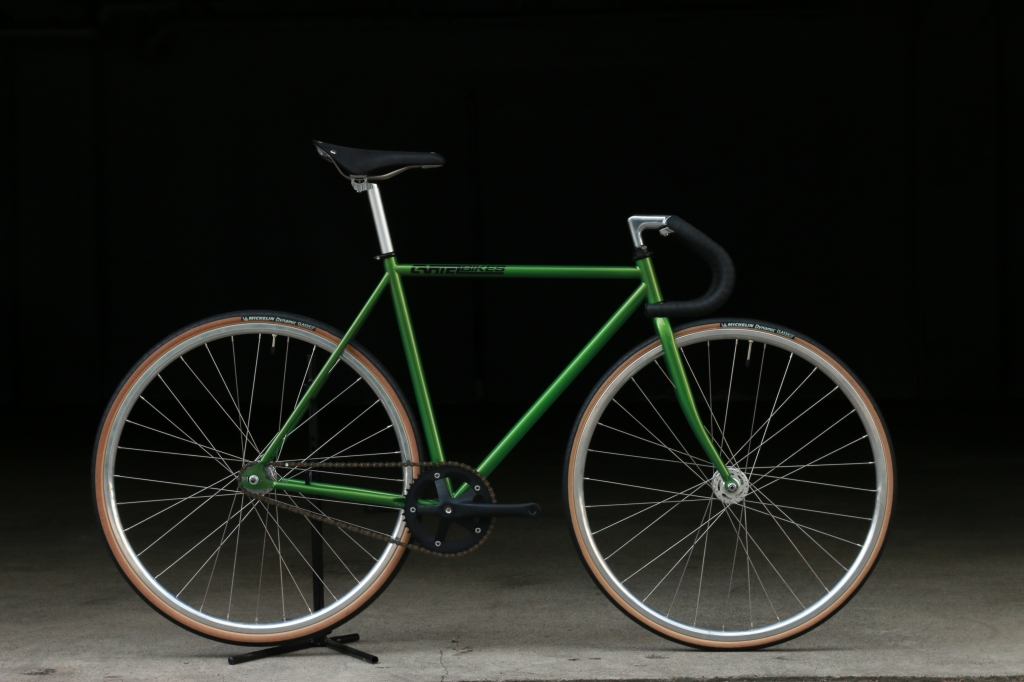 Some of you might want a bike that is even more simple than the custom forest green model above, for those of you in that camp, then how does this suite you?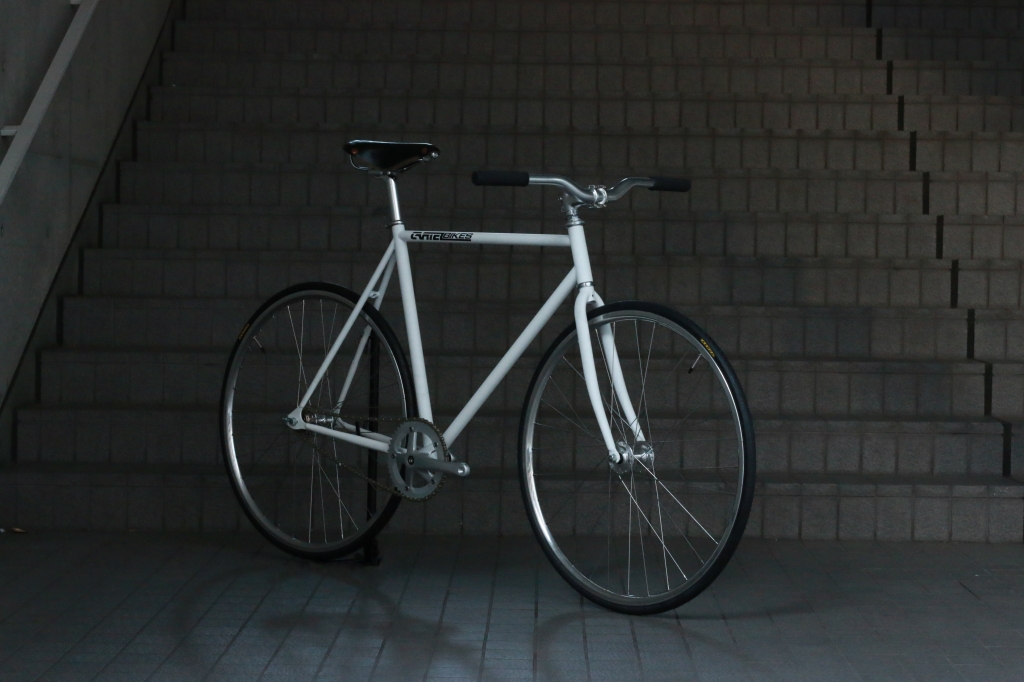 It does not get any more simple than our matte white 'Avenue', with all the ingredients set for you to build a truly vintage-inspired custom bike.
When throwing the concept of 'vintage' around in the bike world, then you can't help but bring Brooks into the equation, this time via the 'TEAM PRO L'Eroica limited Editon BRITANNIA'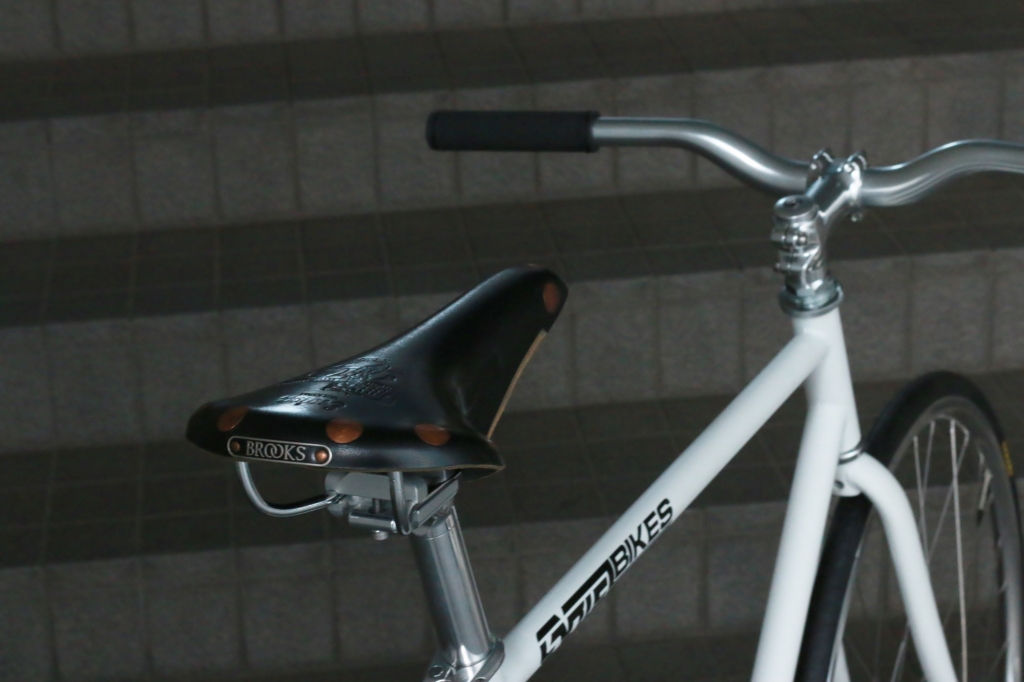 Based on Brooks team professional saddle, this limited edition saddle has an illustration of Buckingham palace embossed into it, to commemorate the event called 'Eroica'...
Supporting the saddle is the polished seat post via Paul Component...another maker with an interesting legacy, whose quality components are a match for any custom you want to build.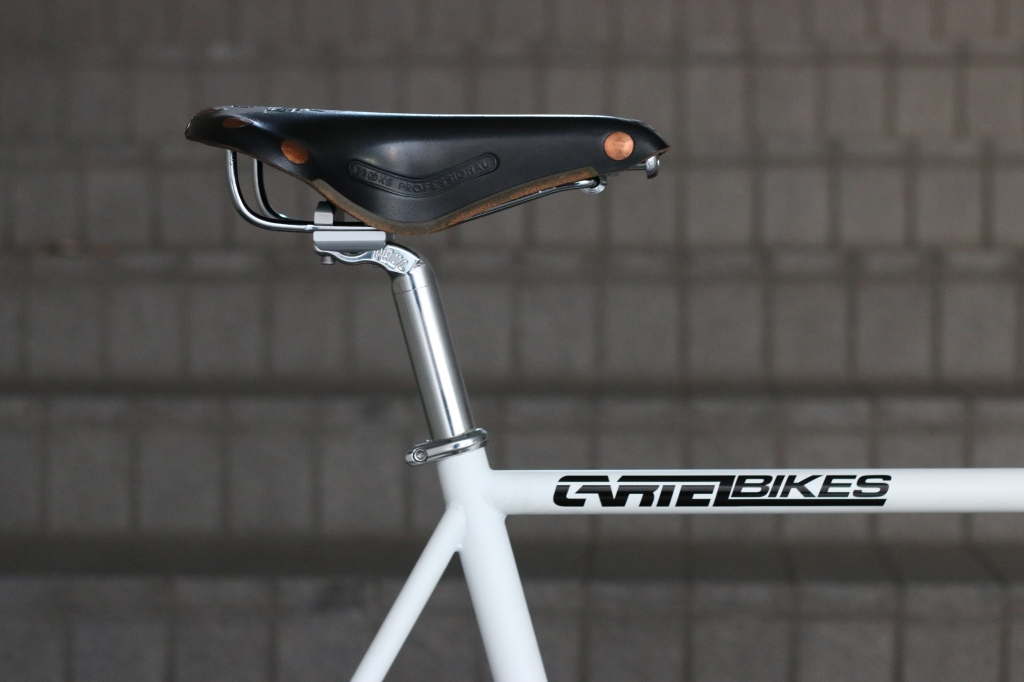 Subtracting from the bike's vintage theme are the long riser handlebars I decided to use since they give the bike a sporty characteristic but retain simplicity. Riser handlebars are a real favorite for a lot of people using fixed gear bikes, even though I have no real way of backing up that statement.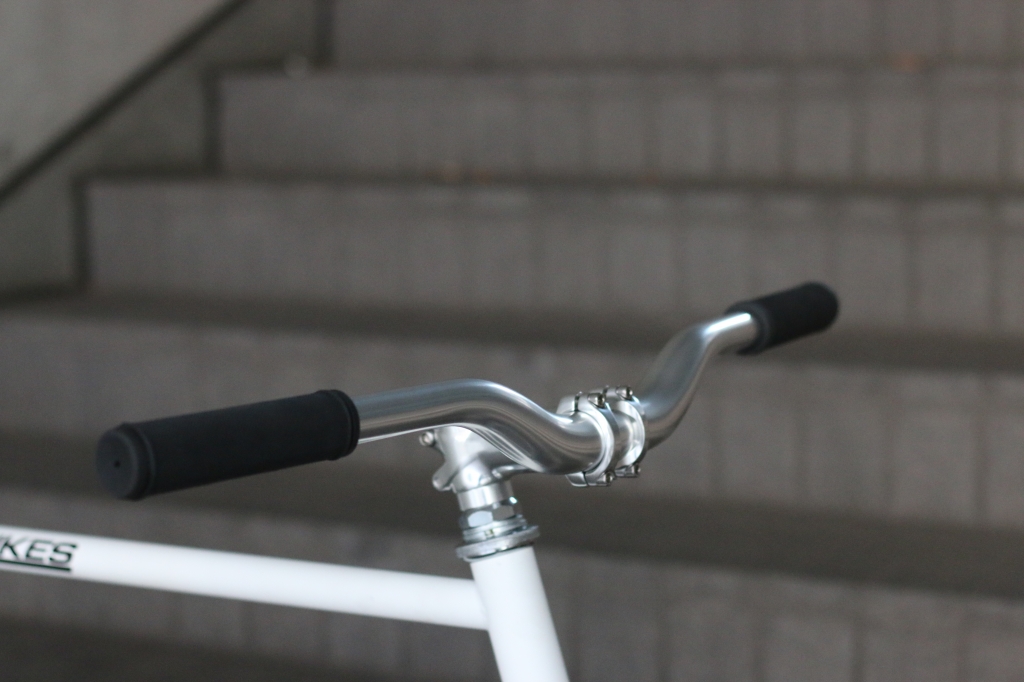 This custom matte white 'Avenue' can be yours for ¥111,780. If purchased from our friends at Diner