The first post of 2018,
As this is the tradition here in Japan, I knew I had to take myself to a temple or shrine, to get my prayer on for 2018, being a contrast to the start of 2017, where I blew off tradition and decided to go into the year commando; not this year though, I am asking for all the help I can get.
With temples and shrines numbering into the higher tens of thousands, I always wonder to myself how people decide where to go and for what reason?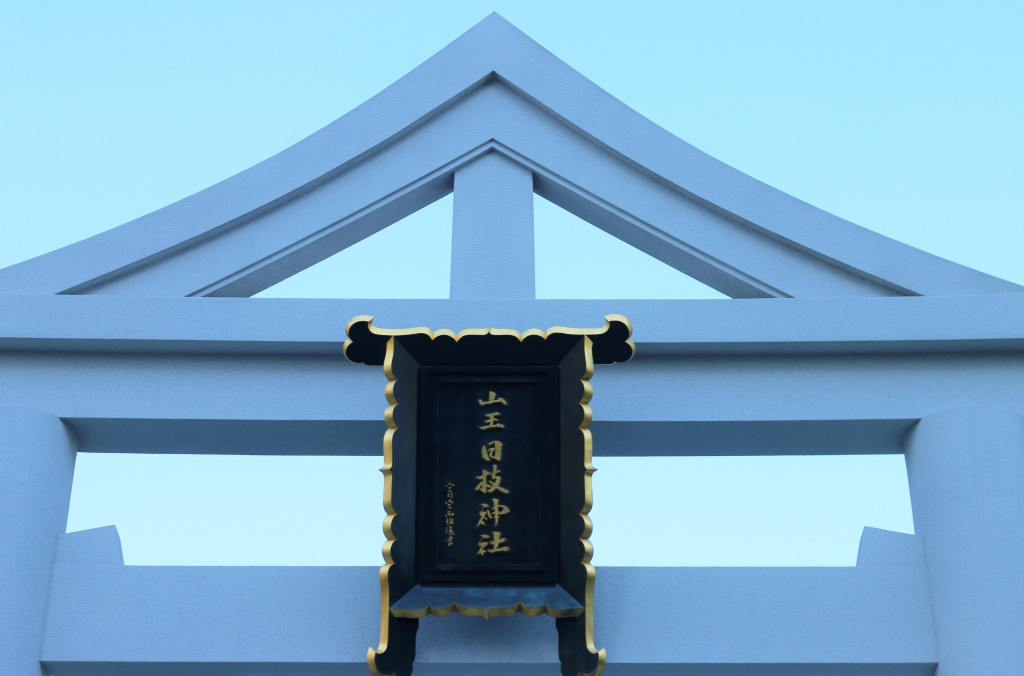 This year after receiving a solid pointer as to which deity (energy) I should be venerating, and from some research on my side, I knew that one of the possible places I could make a practical start to the new year was at the Hie Shrine in Akasaka: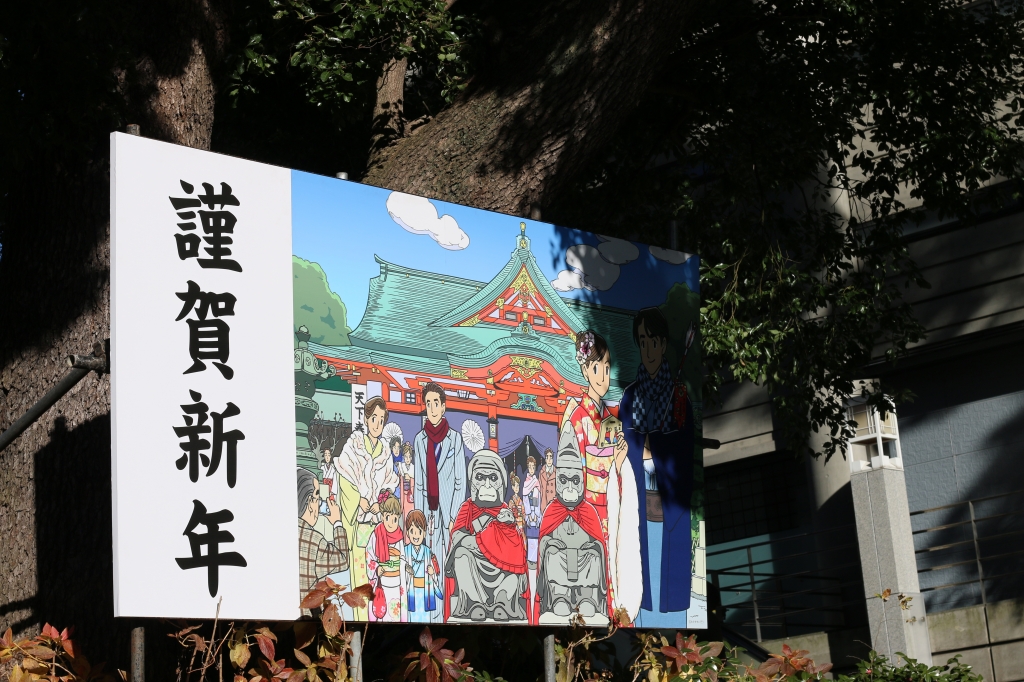 The site itself is unmissable its city surroundings of Akasaka and Nagatacho, always having captured my imagination as I have ridden past several times when heading toward Ginza and such, thinking to myself "what exactly goes on in there...?" as the big white '門' gates daunting adding to the spectacle of the site.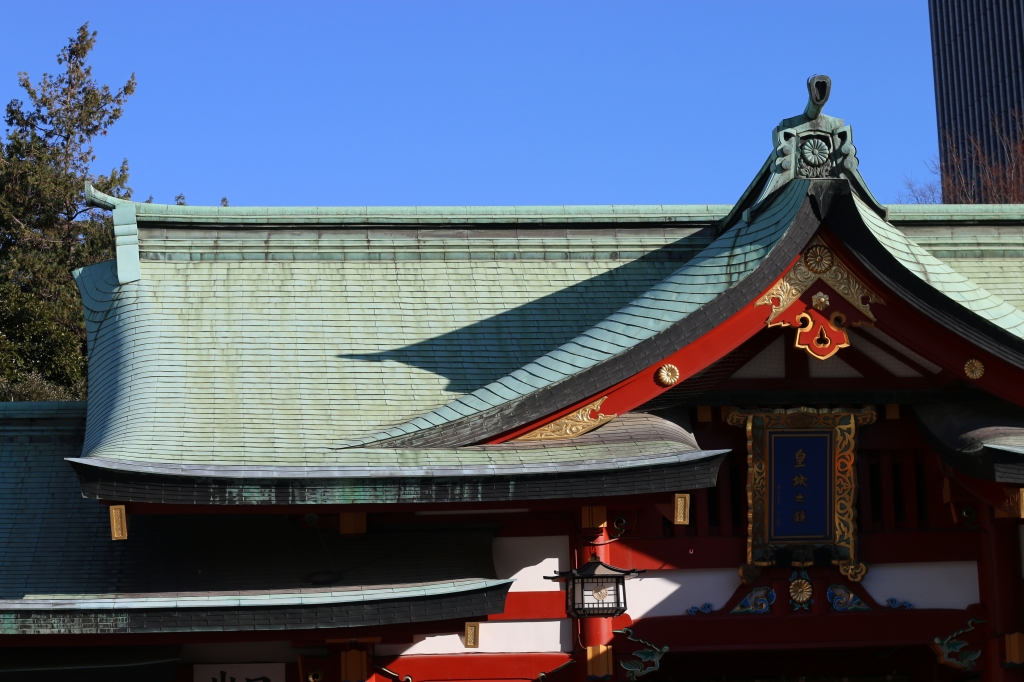 Having set my desires and will I was happy to return to reality to face the new year: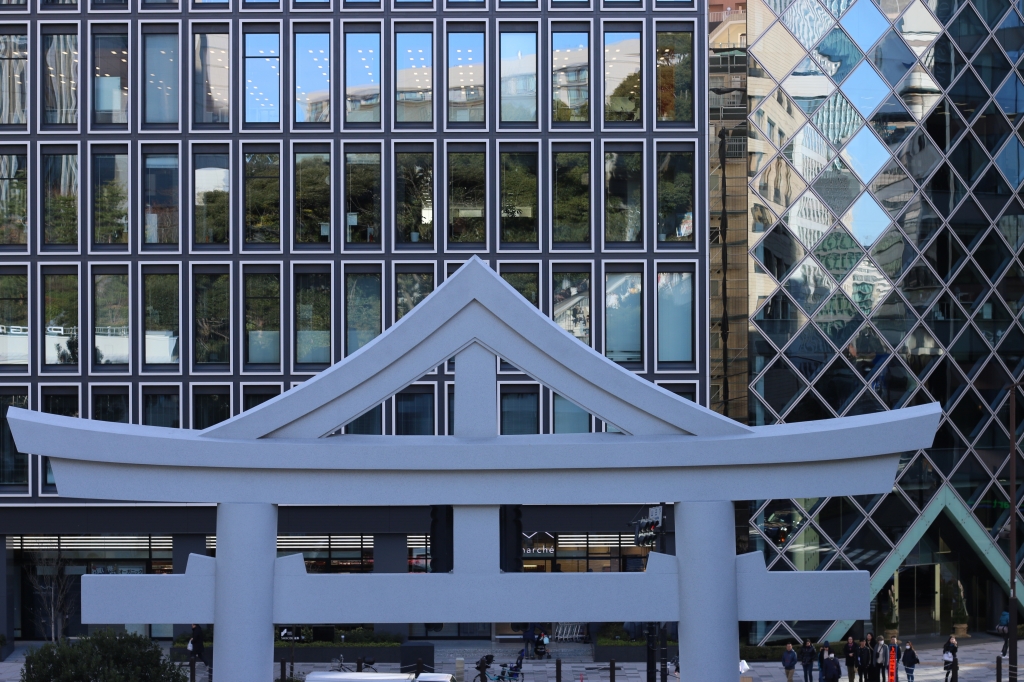 So it's a Happy New Year from West Azabu; and really wishing you can all focus deeply on what needs to be done for yourself to prosper and rise above.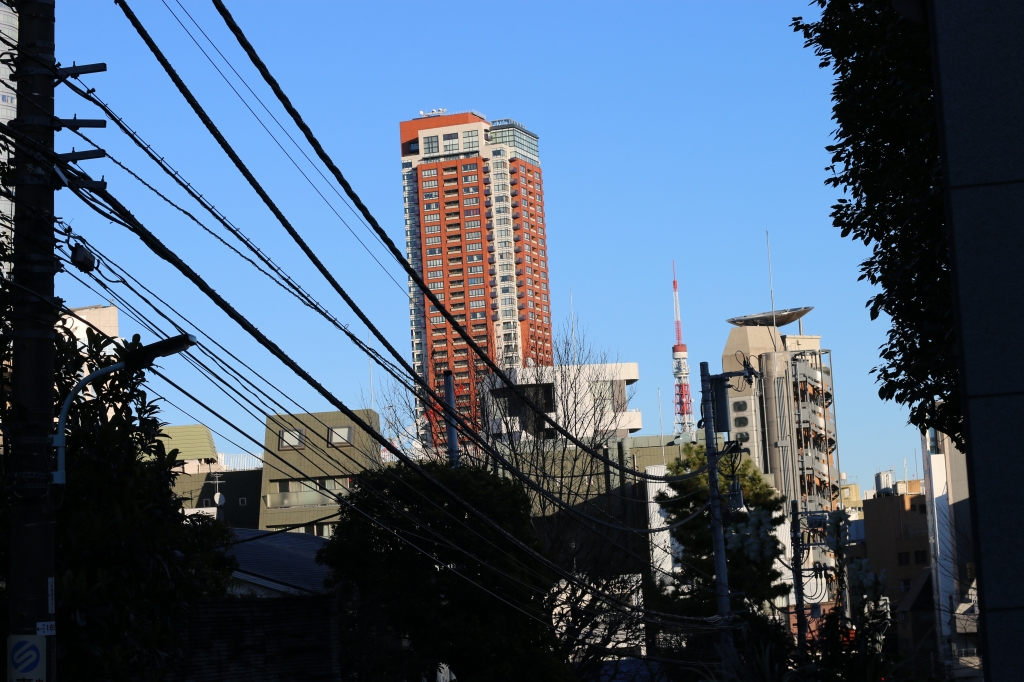 I think those thoughts are contained within within the statement "Always Maintain"; whatever that means for you in 2018.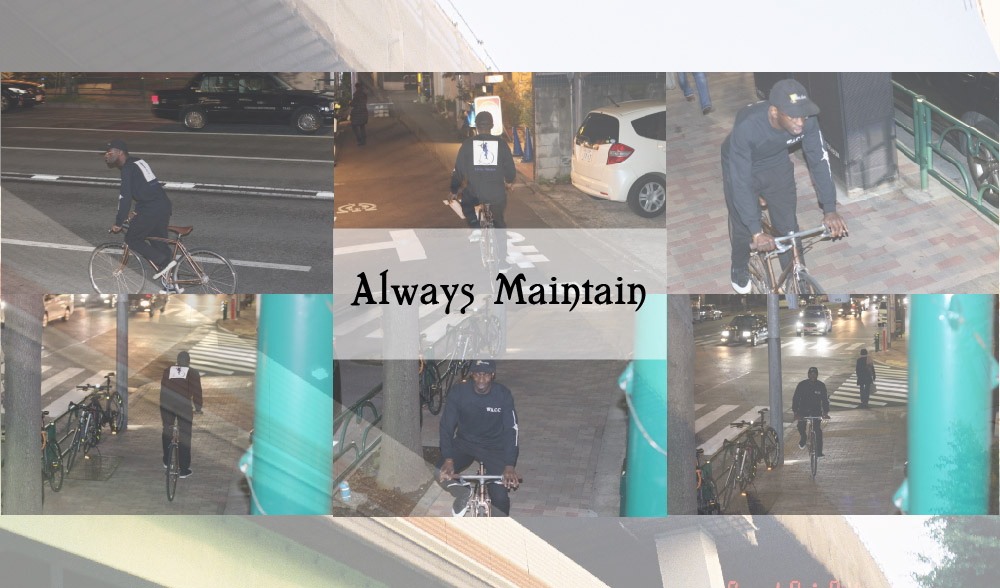 I want to give DJ Haruki a shout out for representing for us during the last Funktion session of 2017 ...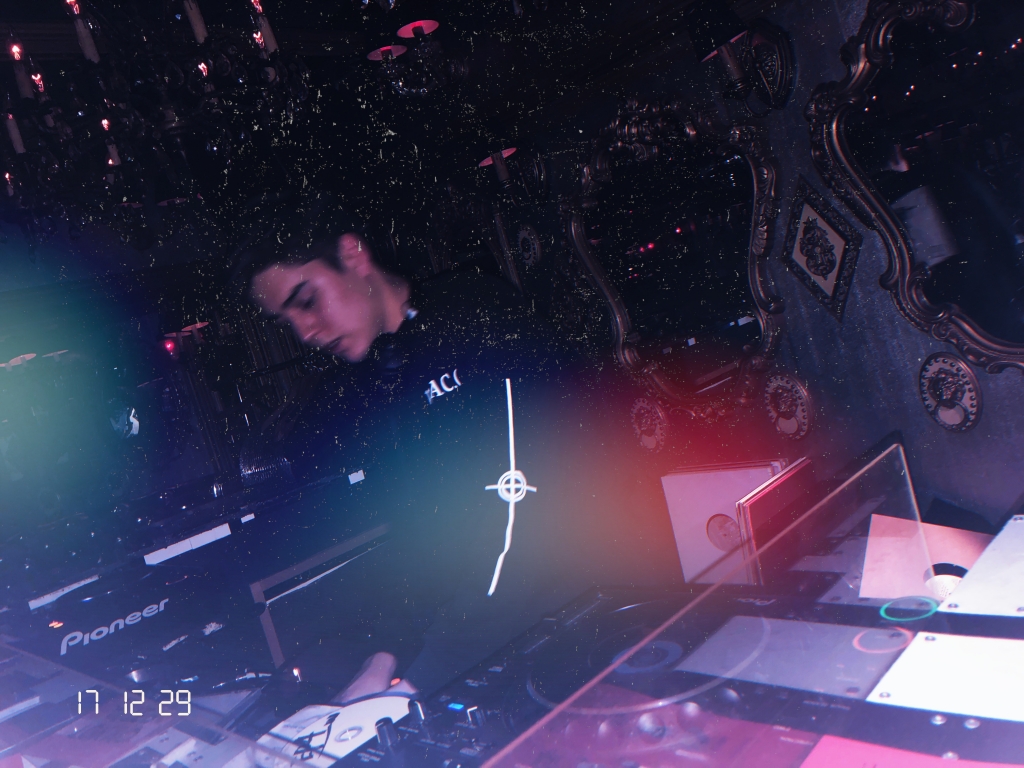 You can get a feel for his play style from this recording I took a couple of months ago at Funktion:
Big up once again!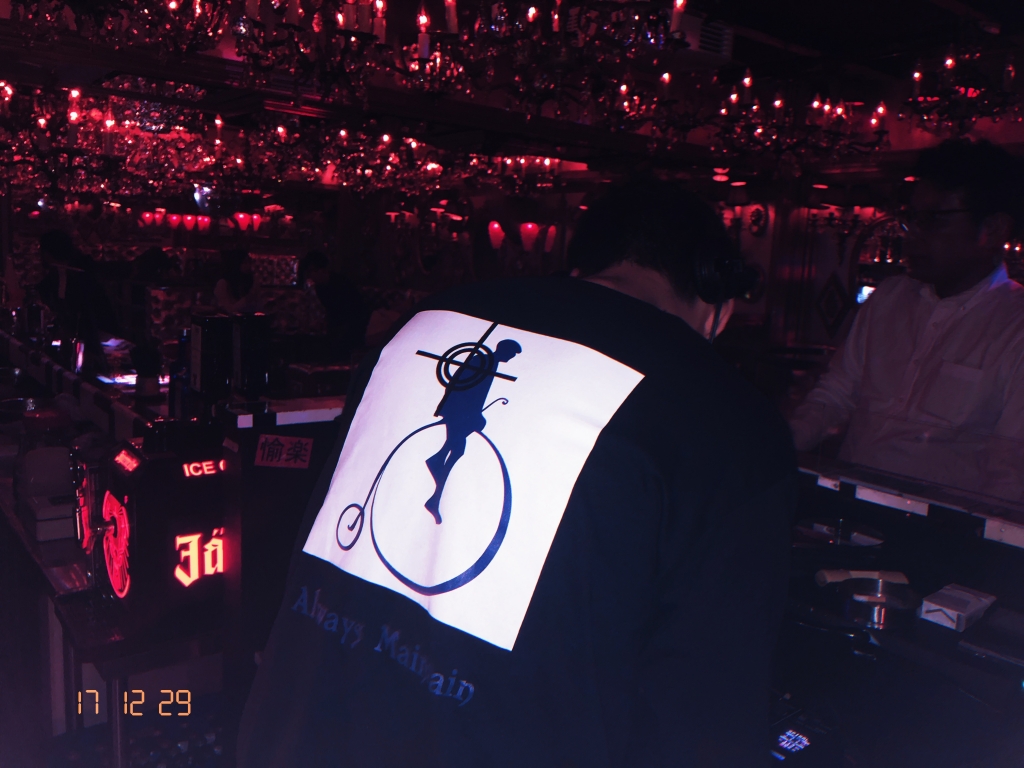 He inspired me to share the last few remaining long sleeves...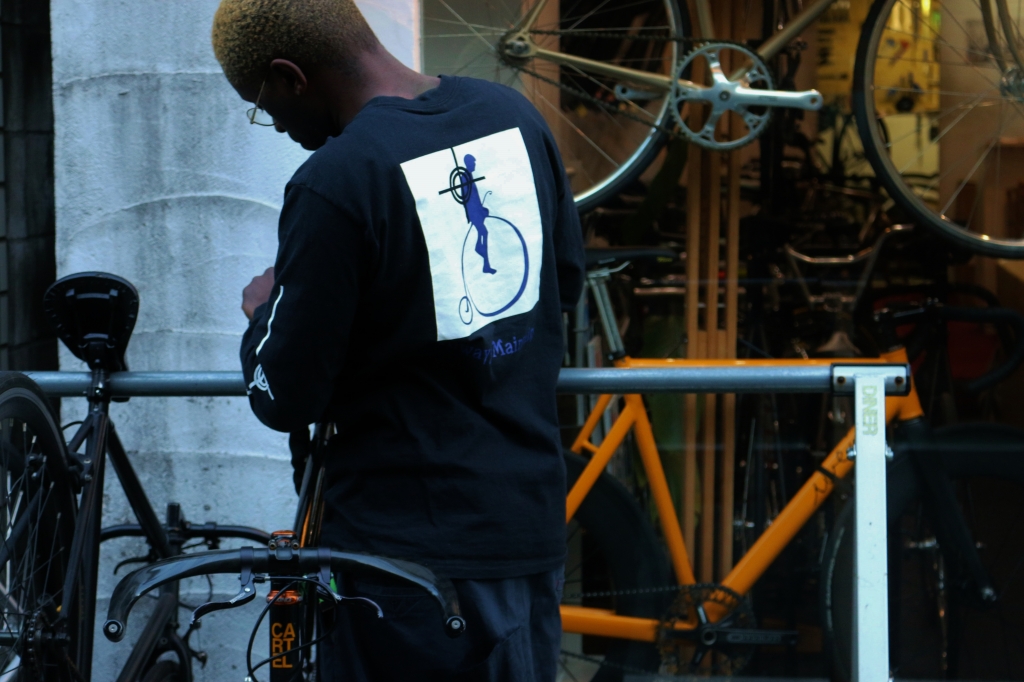 That I have made available at Diner...for all my friends at the discounted price of ¥3000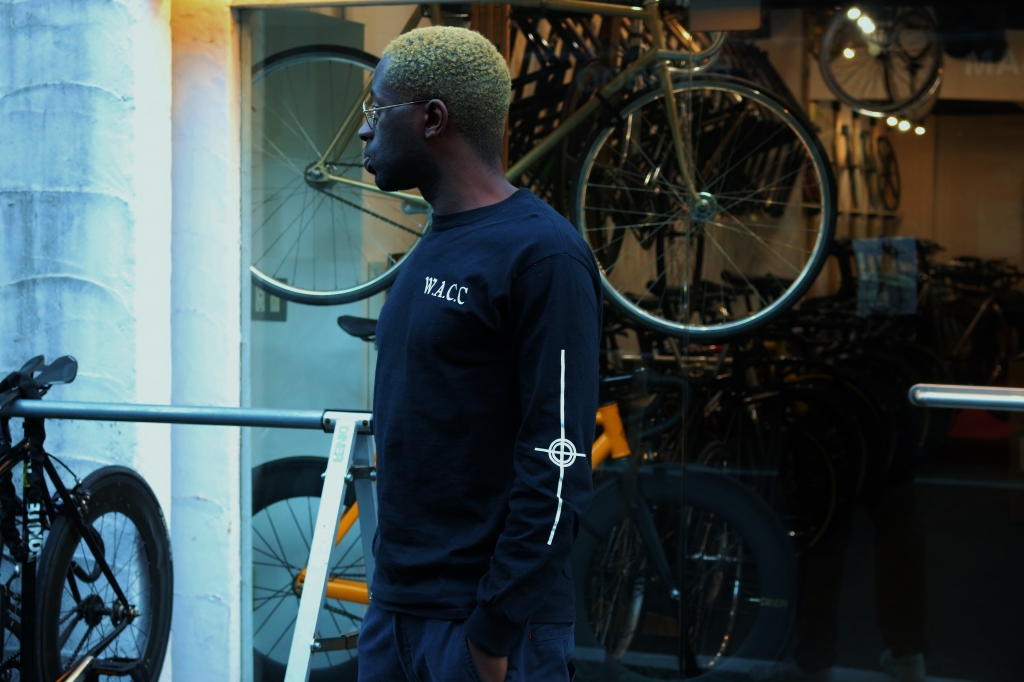 If that is not enough Diner also has two remaining 'Specular' bikes that are also on offer: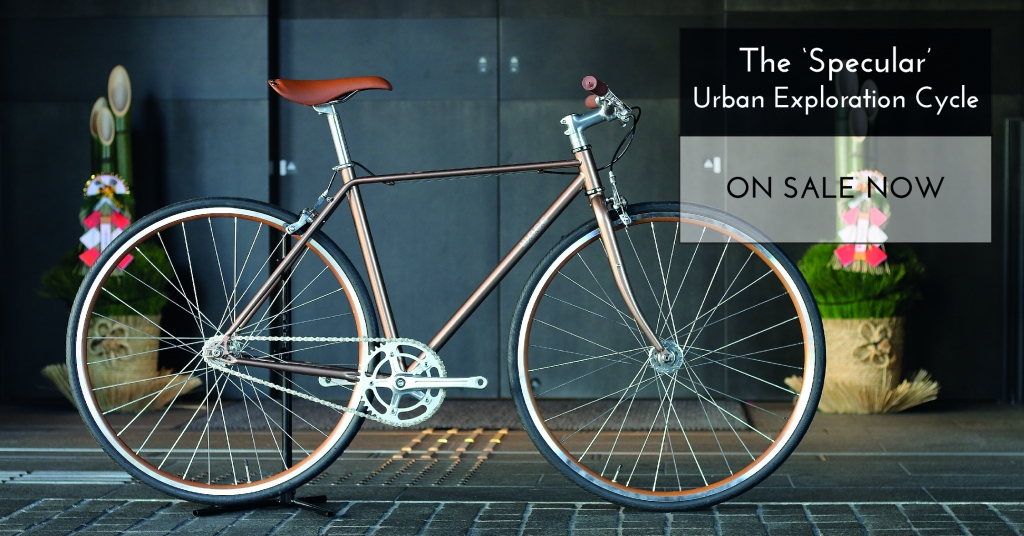 Featuring riser handlebars, this unique split top tube, and unique coloring, not to mention a really good hub set all finished in silver for that classic look: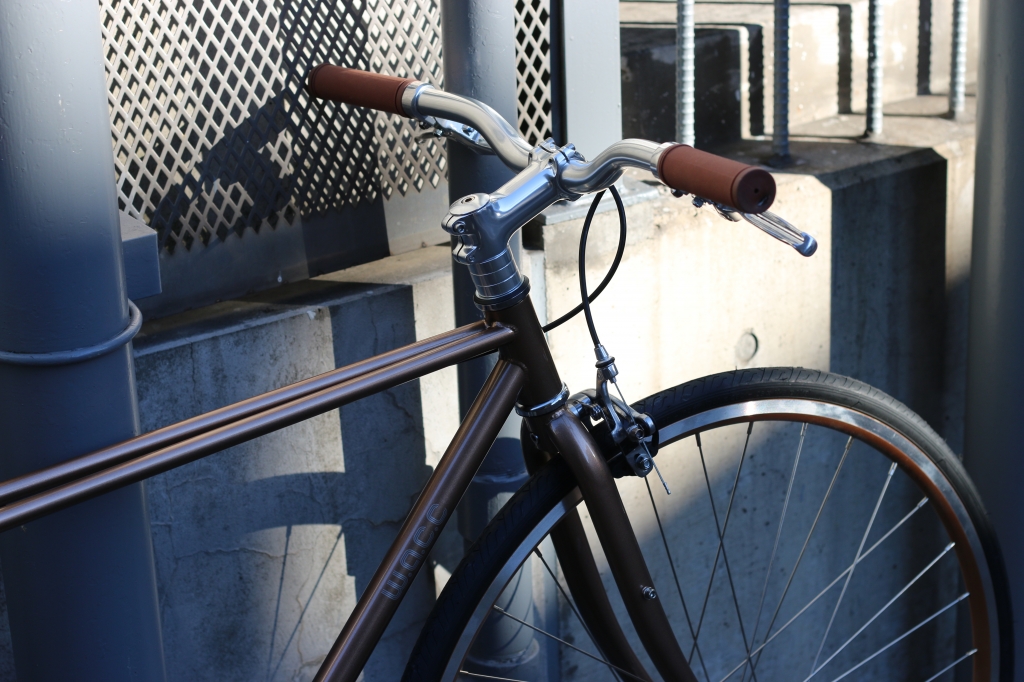 Since there are only 2 left the price is at an all-time low of ¥49,800 so be one of those lucky two!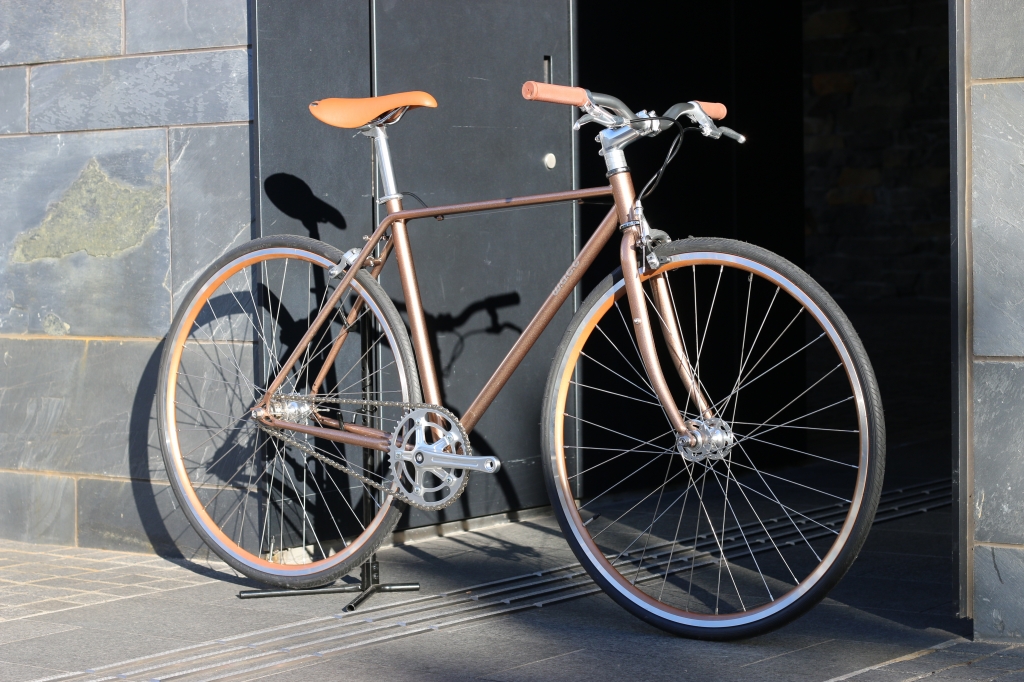 Love and light to all in 2018!