It's been a good run for the 'Specular' but all good things must come to an end, and as the stock has finally reached the final few, so I wanted to use this post to consider this cycle as your 2nd or first bicycle.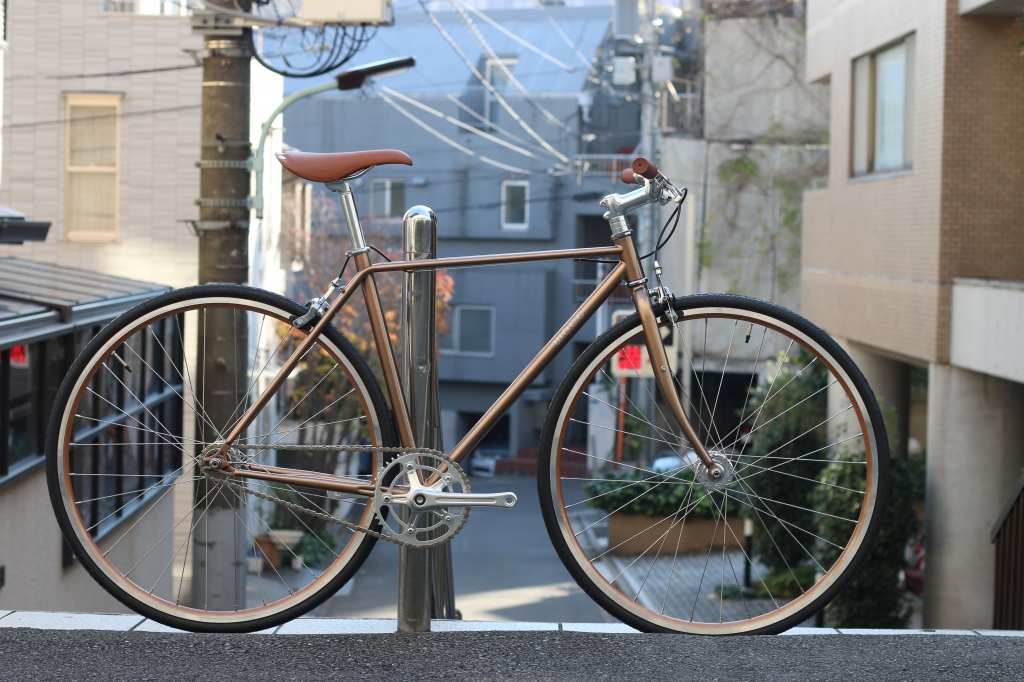 As I mentioned previously we switched the handlebars over to these swept back riser bars, adding to the bike's easy to ride appeal, and actually a very attractive alternative to what we were previously offering, and don't forget about that split top tube for the win - if you buy a D-Lock for the bike you can actually just stick in between the split (not funny man!).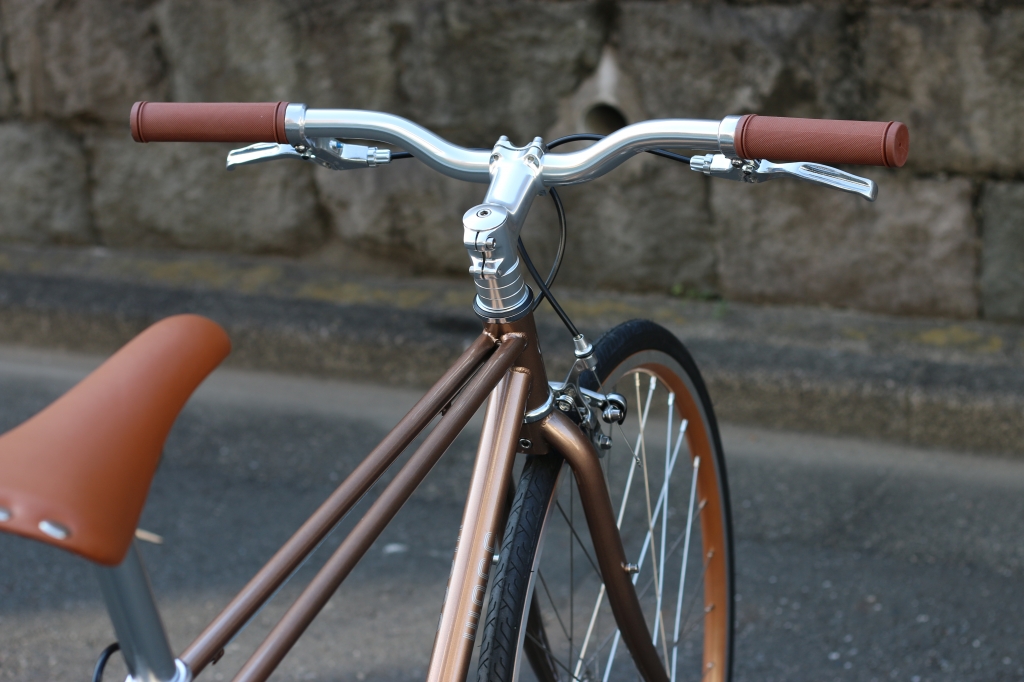 Why not try a different type of grip and brake lever as your first step in bike customization?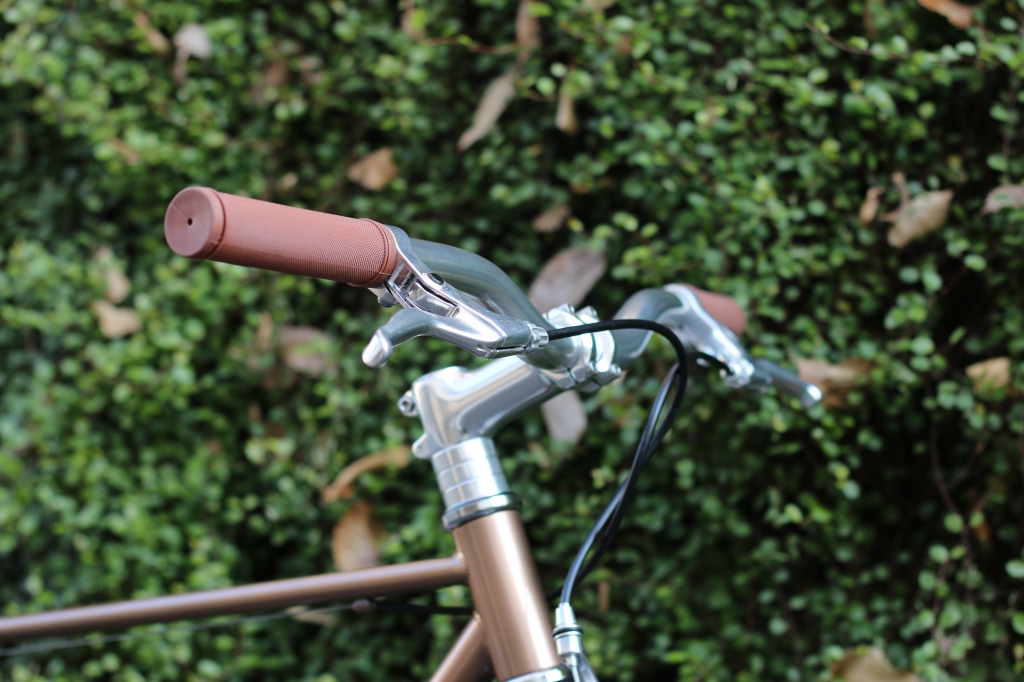 You've seen mine right?
I use Brooks leather bar tape in conjunction with Paul Component brake levers - what would you use?
You can head over to our friend's at Diner for more ideas on how to custom your 'Specular' and btw they also have the final few in stock on very special offer!!!