"Black is not a color; a black object absorbs all the colors of the visible spectrum and reflects none of them to the eyes. The gray area about black: A black object may look black, but, technically, it may still be reflecting some light."
More specifically though... Due to popular demand (thank you), we have been carrying out re-up on both our matte black 'Avenue' and 'Avenue Lo' bikes, as you may have noticed from the posts on our Instagram.
Wanting to focus on the simplicity of our complete bikes, while also remembering that matte black is really our staple bike color, I chose the 'Avenue' as it embodies simplicity and is our entry level bike - making it the most accessible model on our fleet, which theoretically makes this bicycle the people's champion...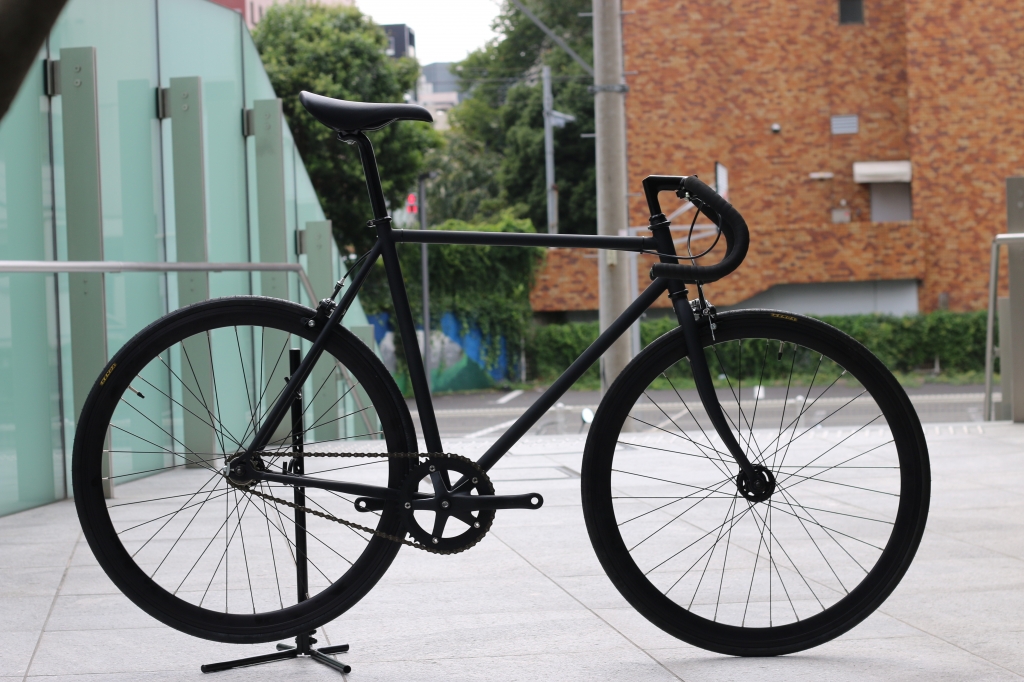 It's a minor detail, but all our 2017 'Avenue' handlebars have a new geometry, where they come out a bit wider at their base: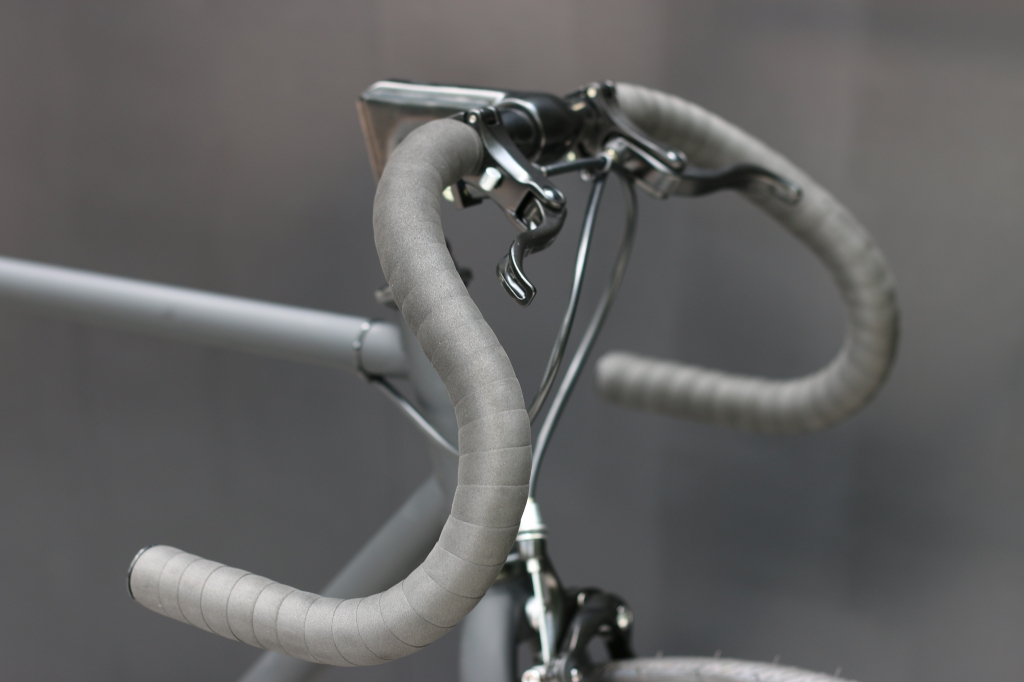 Indeed our 2017 'Avenue' is simply a handsome cycle: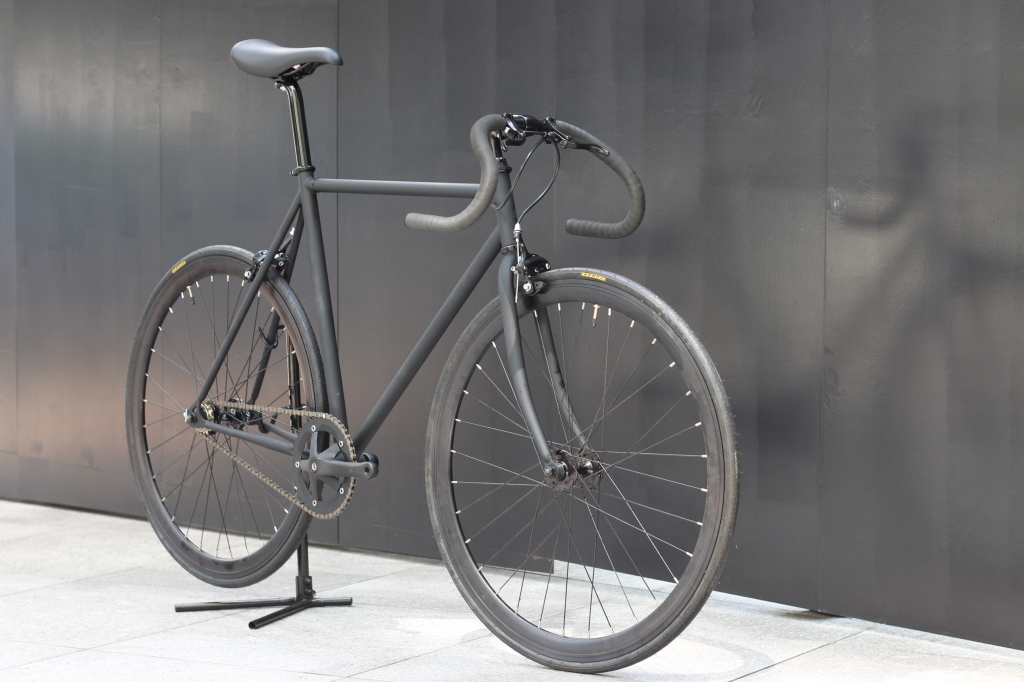 Taking things a step further, the following day we used this custom 'Avenue Lo' put together by our friends at Diner, Nishi Azabu: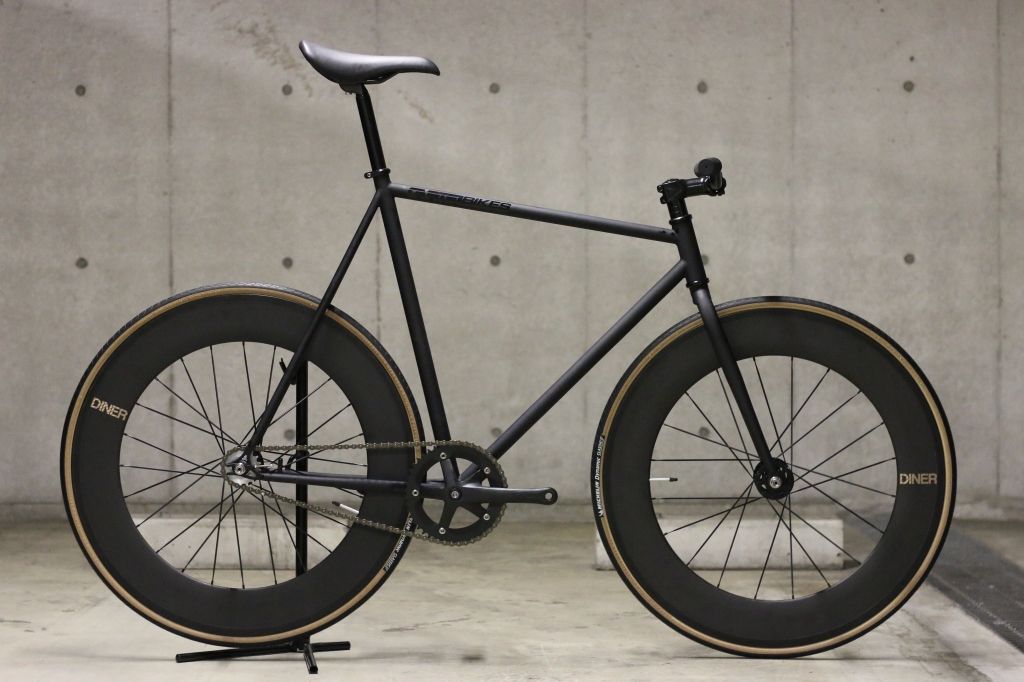 Naturally, you notice all 176mm (that's 88 x 2 by the way folks) of carbon fiber provided by Diner's original wheel set: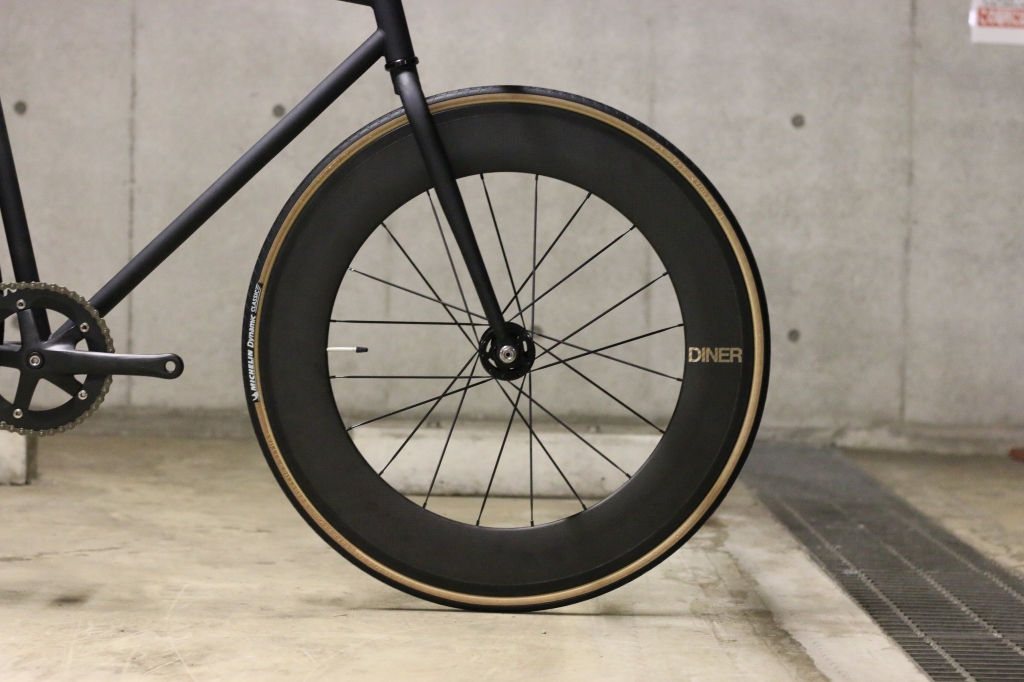 We're always talking about the advantages carbon fiber offers namely; weight reduction improved aerodynamics and of course, it's hypnotizing texture which is caused by the way the alloy is woven together: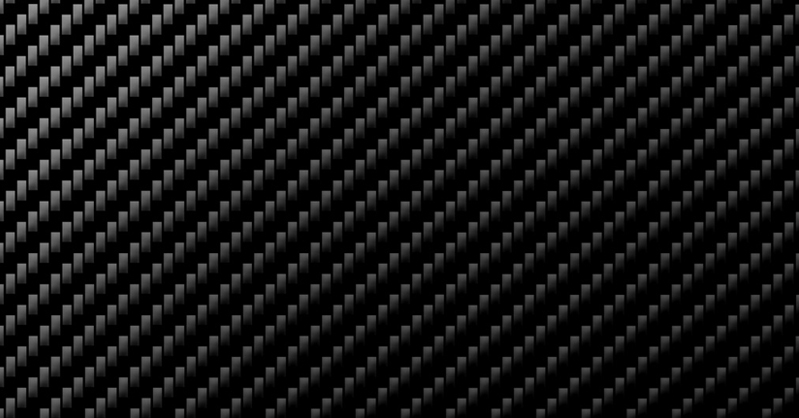 One more point, there is something about our logo contrasting against the matte black of the frames that while subtle looks suave, especially when you take into consideration that the logo seal is reflective: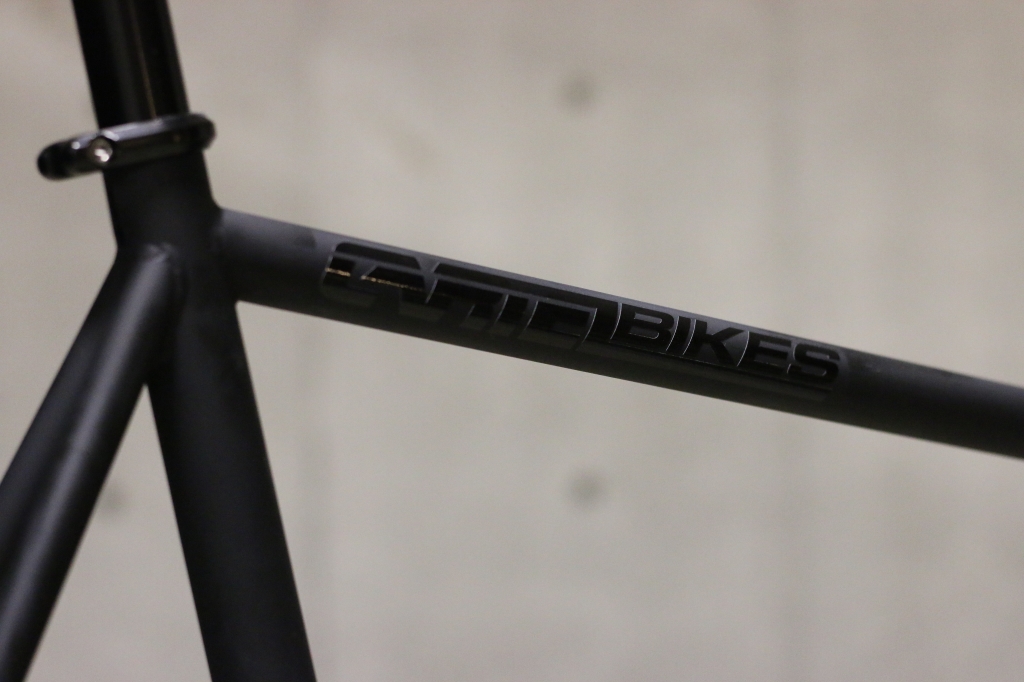 Needless to say matte black is back and ready to order from Monday!