What is the allure of Cartel's bikes?
I am sure you all have your own opinions as to what makes our special, but personally speaking, it's the size of our frame's tubes; in that, they are all slim, which we believe a level of simplicity and class to all the frames: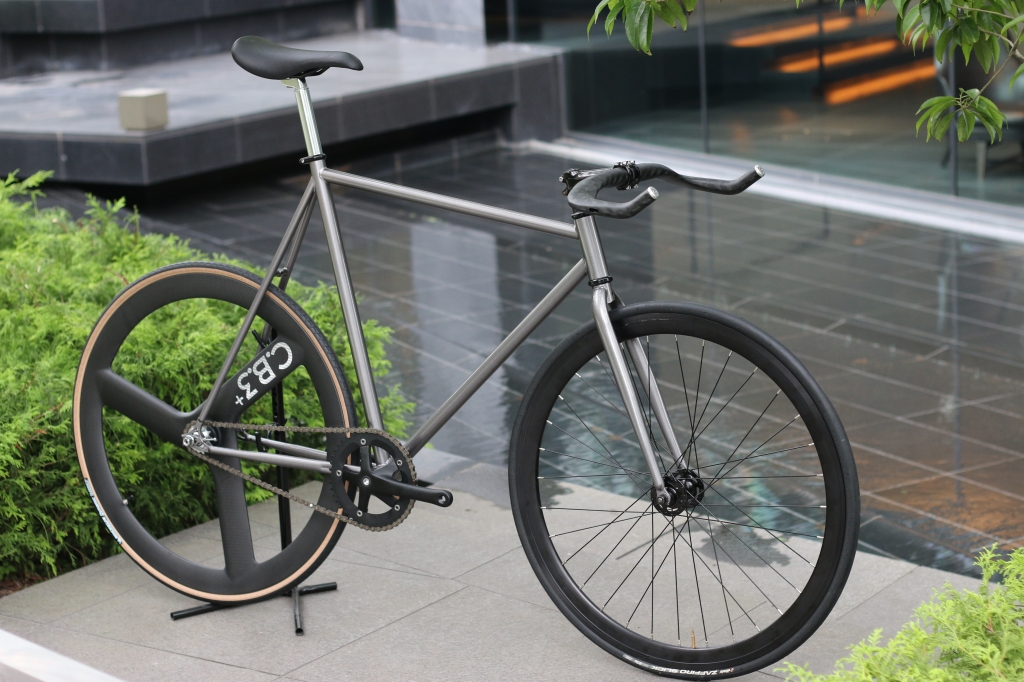 The above custom 'Avenue Lo' in gun metal gray, demonstrates the simplicity of our frames then adds some custom parts to add *that* character or the rider's individualism to itself.
Using our gutsy C.B.3+, the bike begins to cry out for its need for speed, since the carbon fiber wheel adds superior aerodynamics which allows for blistering acceleration and improved top speeds...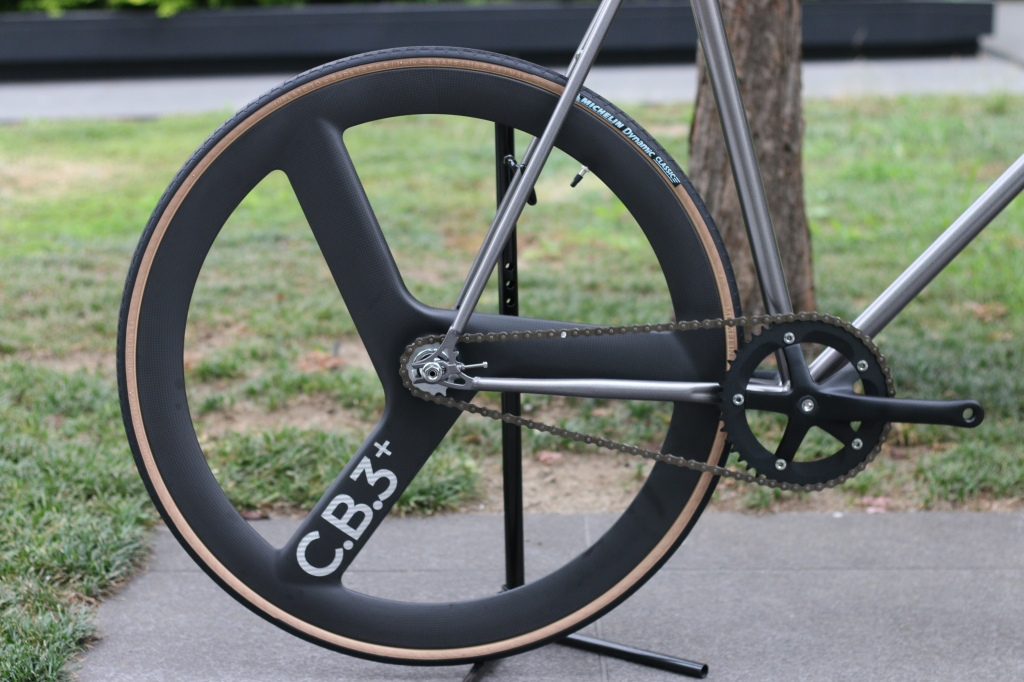 Not only that but it sure does take a load off the overall bike curb weight, while looking more like science than fiction: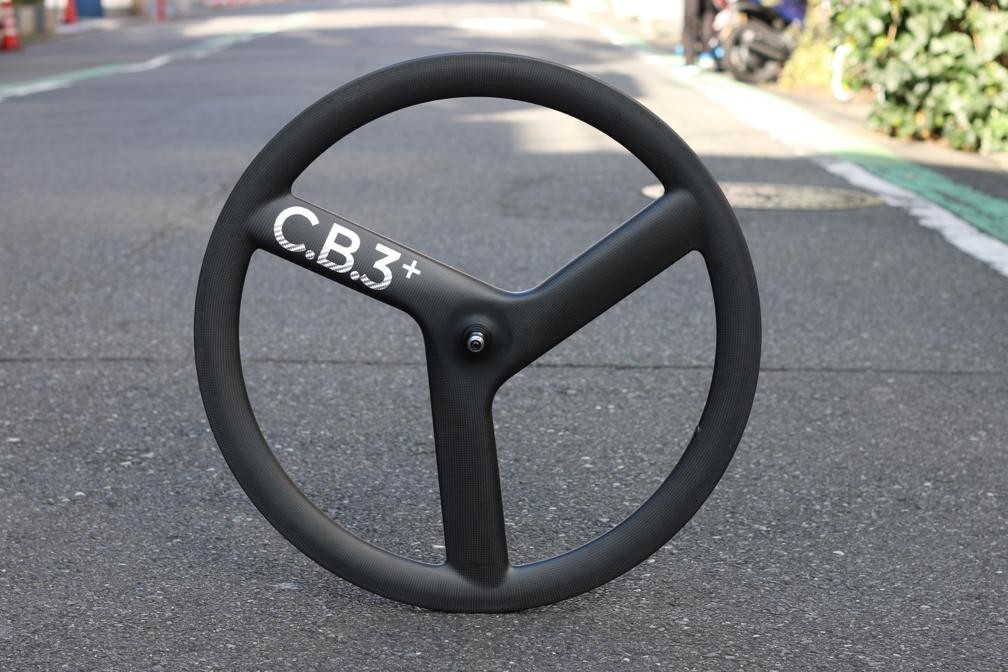 You'd have to follow the carbon fiber theme by of course including our bull horn handlebars...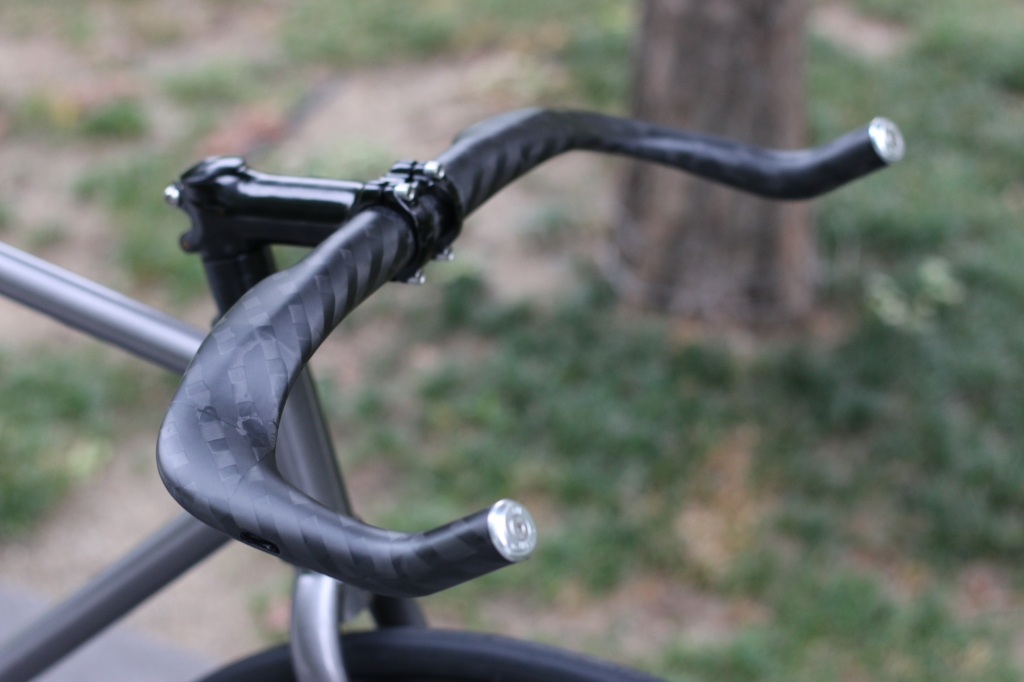 So clean and of course LIGHT!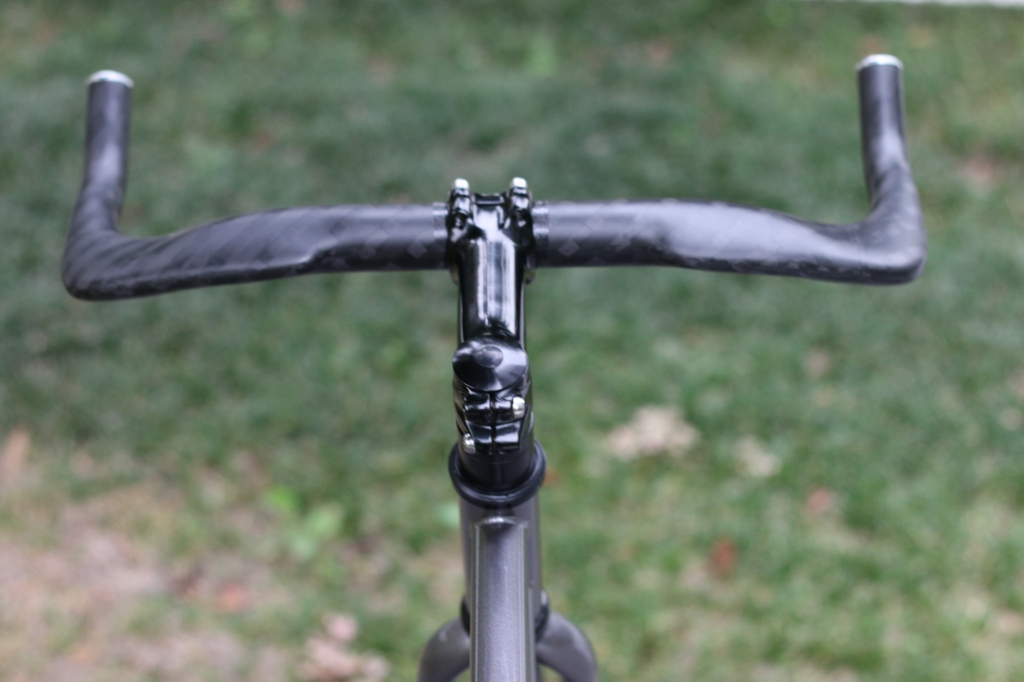 I've been using them myself for nearly two years now... and have not thought about going back to anything else:
You put it all together and you have yourself a killer road machine for under ¥200,000...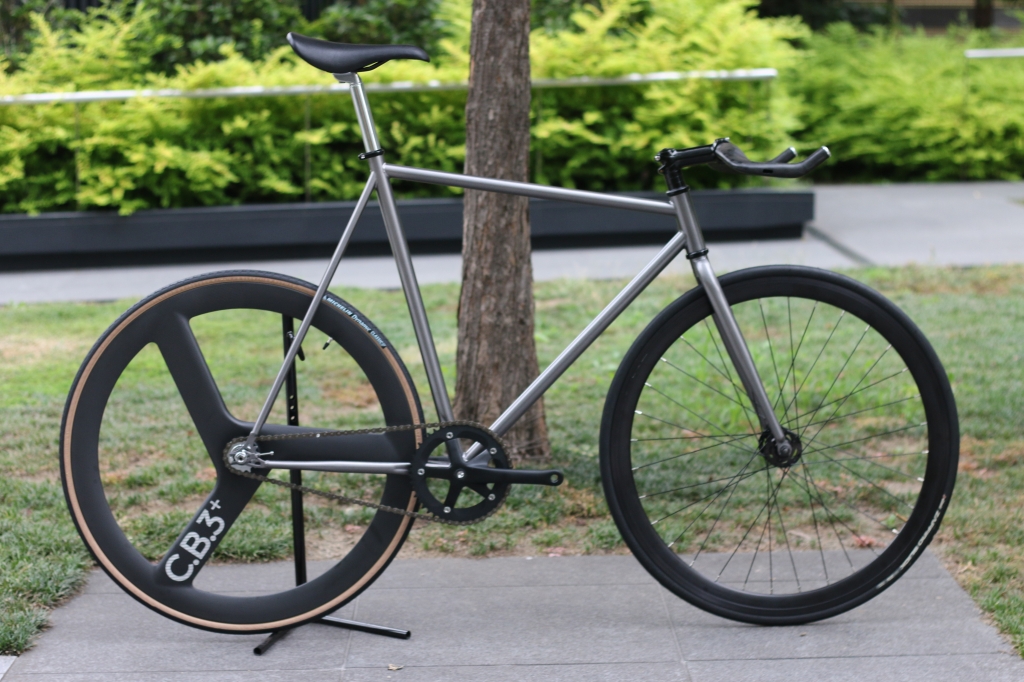 You don't even have to do it all at once, but you certainly need to start with the gun metal 'Avenue Lo', ready for you at just ¥89,640