Been following our Instagram?
You would have seen this fine example of our Gun Metal 'Avenue Lo':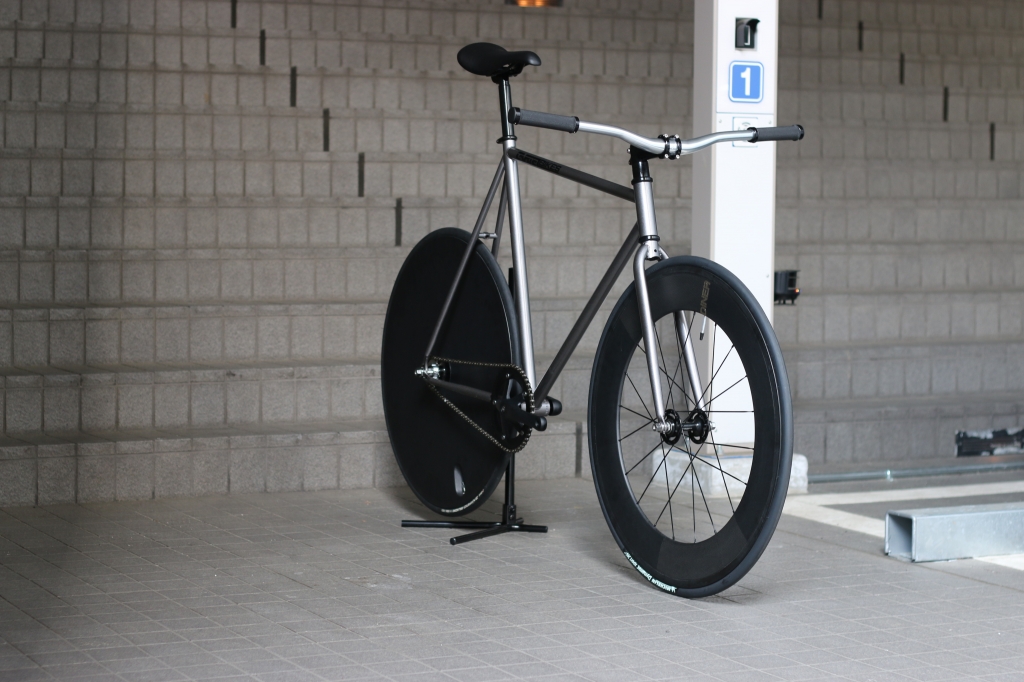 I guess the main stand-out features are the long riser handlebars, which in recent times have been proving very popular I guess since they were featured heavily in Mash's last film drop...:
The other part you may notice is the rear carbon disc wheel...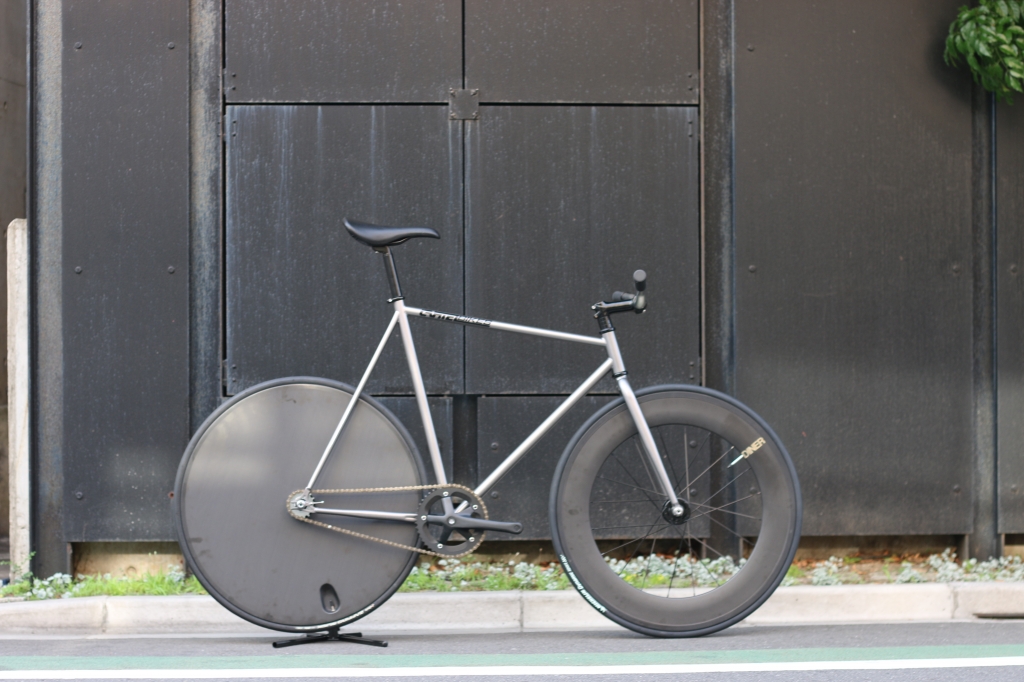 Carbon disc wheels have been used extensively on track bikes for a while now, obviously for the improved aerodynamics and weight:
Since the 80's there have been several medal winning bikes that have taken advantage of the disc wheel:
Transferring the aerodynamics to the street? Then this custom might be for you, though I must state disc wheels are not really for beginners however if you are a seasoned fixed/single gear rider why not give try the combination of the long riser handlebars and carbon disc wheel?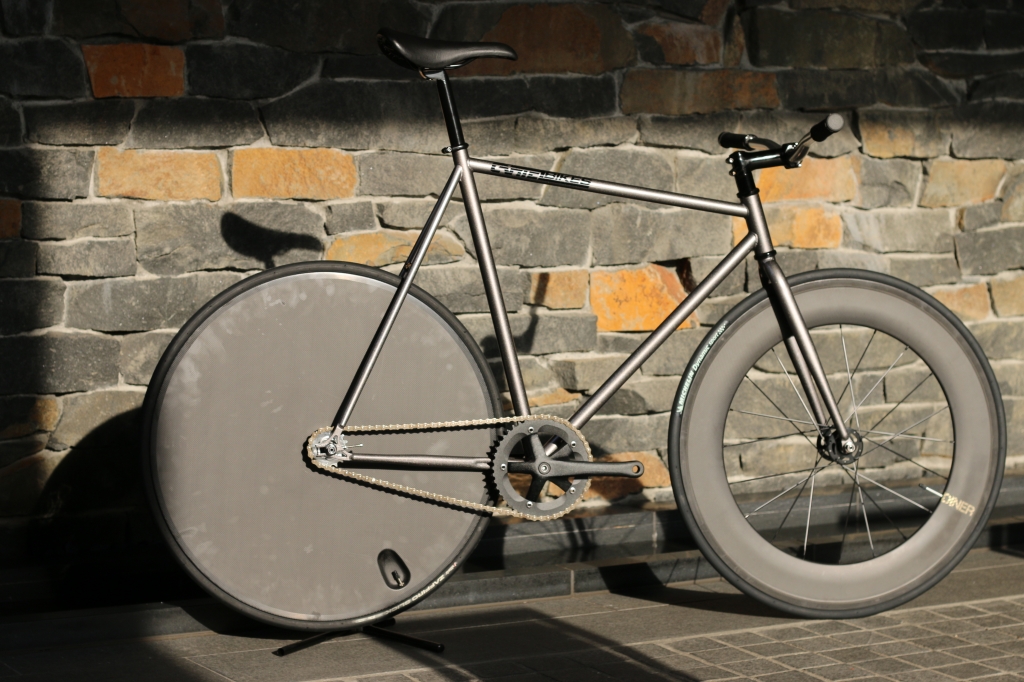 Matched to our Gun Metal 'Avenue Lo' frame.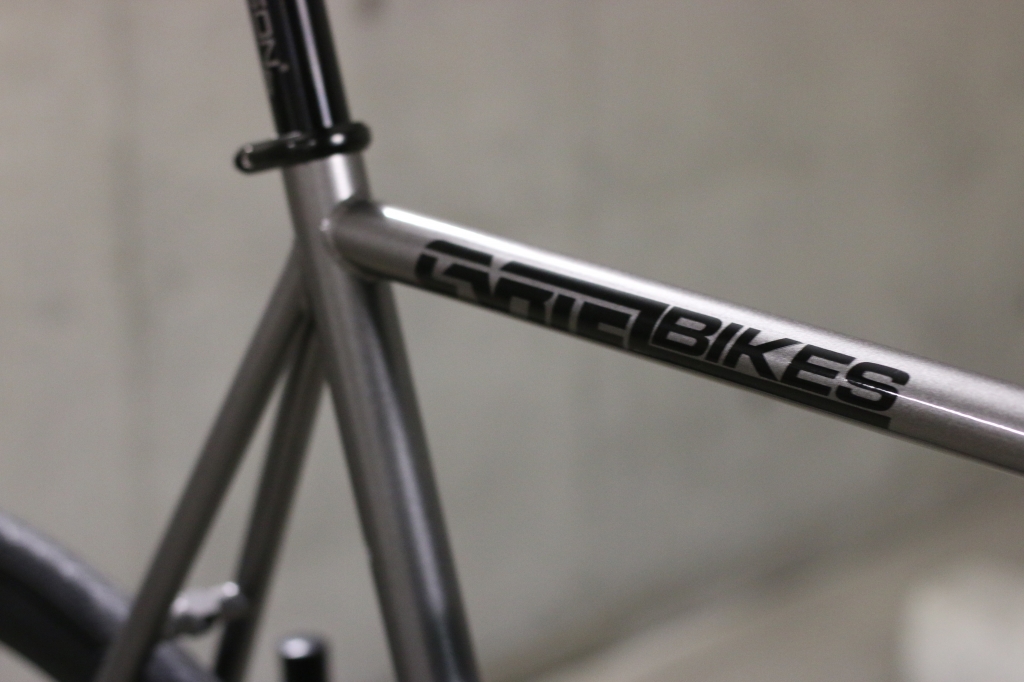 The starting point? Our Gun Metal 'Avenue Lo'¥89,640 Available now: