Welcome to the Friday update!
Where we'll start off by thanking Eyescream.JP for featuring the two latest additions to our fleet...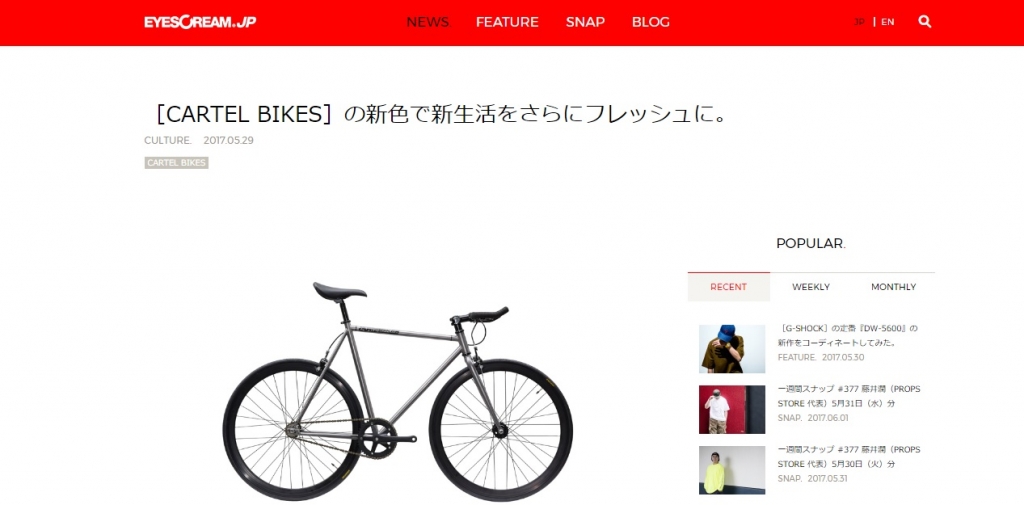 Those additions are:
1) The Blood Orange 'Avenue' - Available now for ¥59,400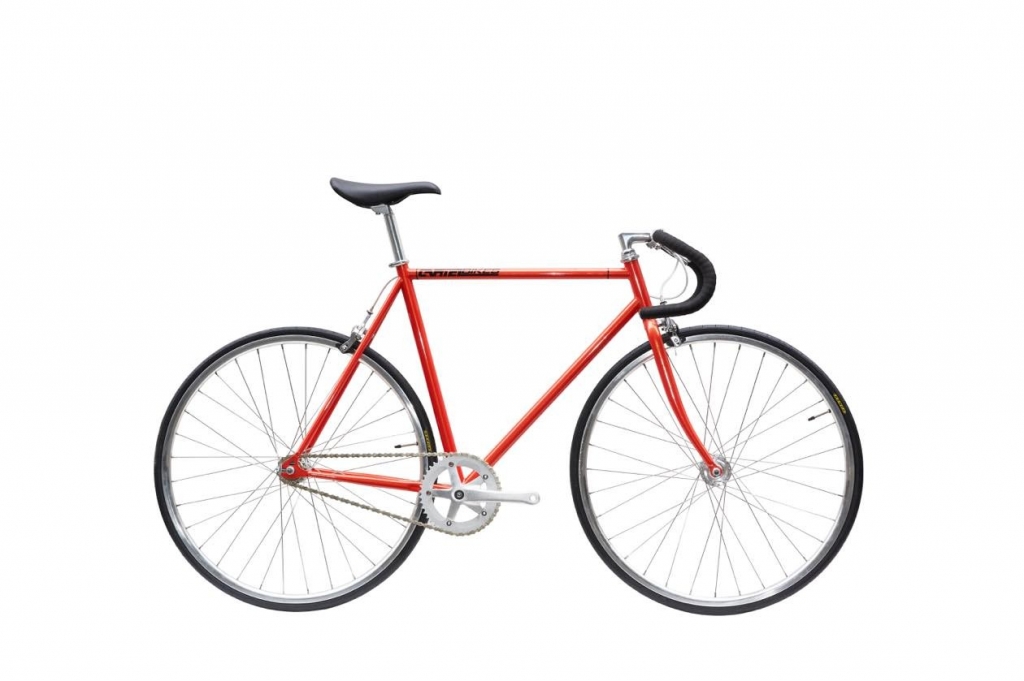 2) The Gun Metal 'Avenue Lo' - Available now for ¥89,640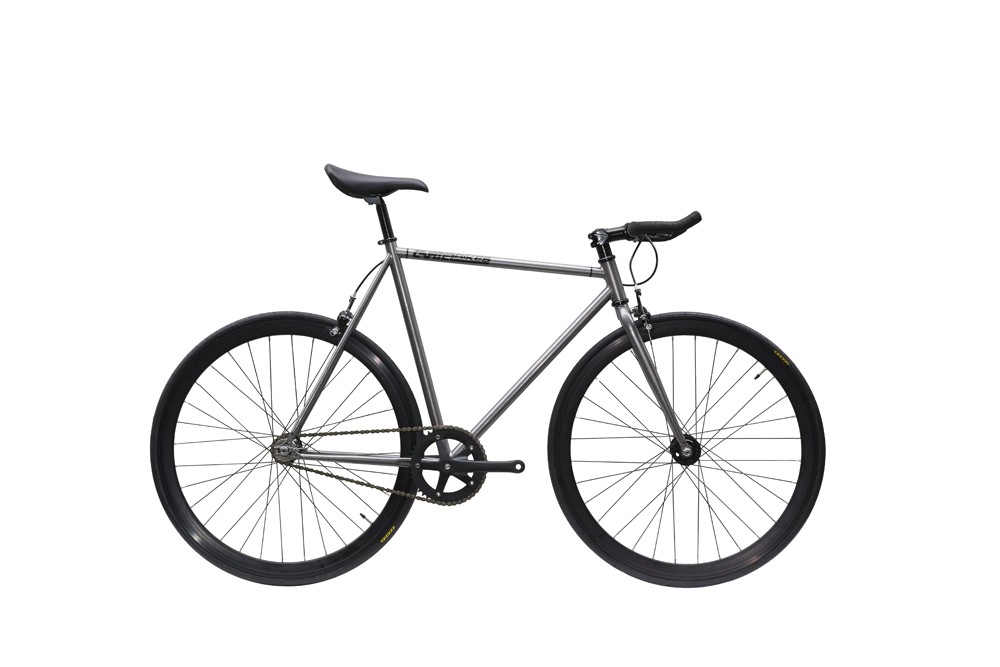 Not stopping there, we now have a brand new and limited series of 'Avenue Lo' bikes for your consumption, that you may have noticed on our Instagram.
The series is made up of exclusive gloss colored frames:
In red (wine red?):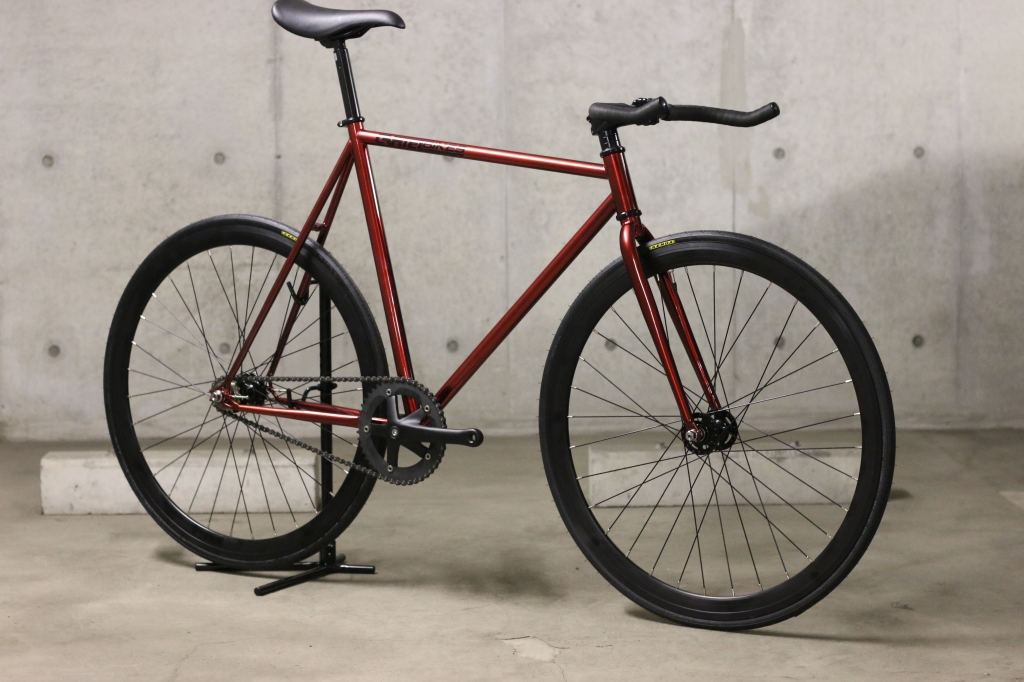 In blue: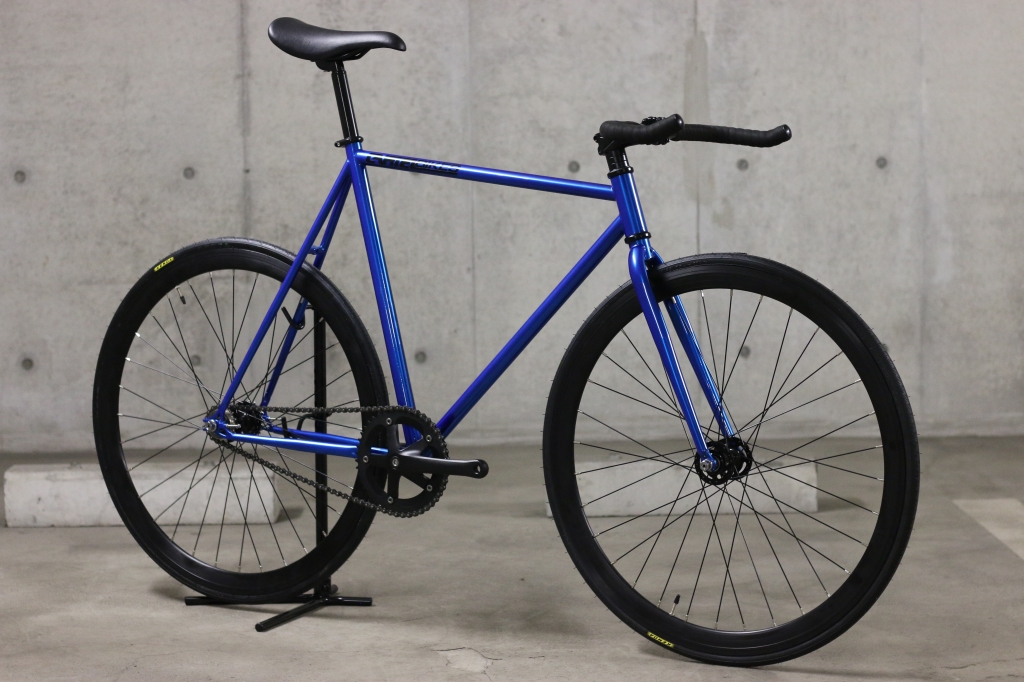 In Black: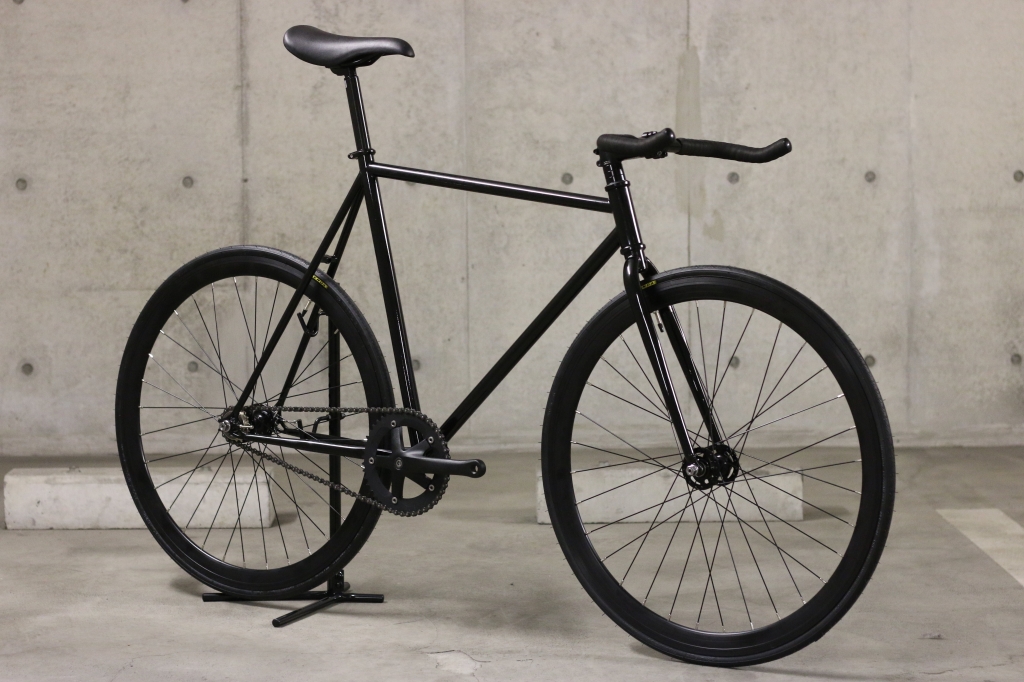 Again these bikes are available in limited numbers for this season only...so if you are sitting on the fence thinking about joining the Cartel, now could be a perfect time. Using any of these 'Avenue Lo' bikes as basis to eventually customize would ensure you stand out from the rest!
Look how that top tube shines: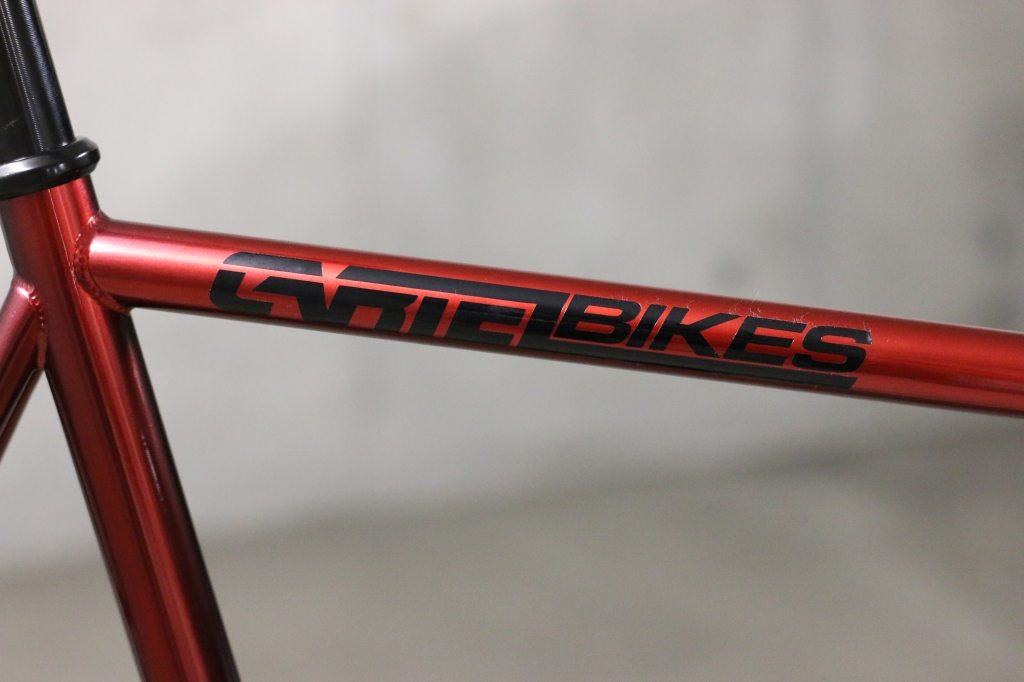 The pursuit frame never looked so clean: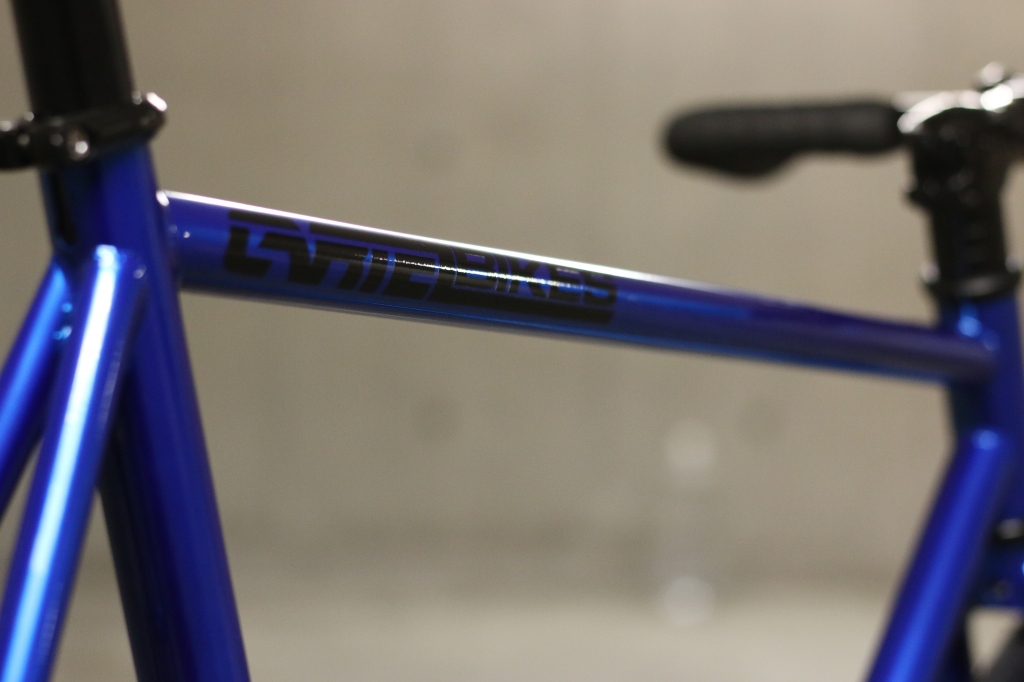 Who knew black could be so shiny?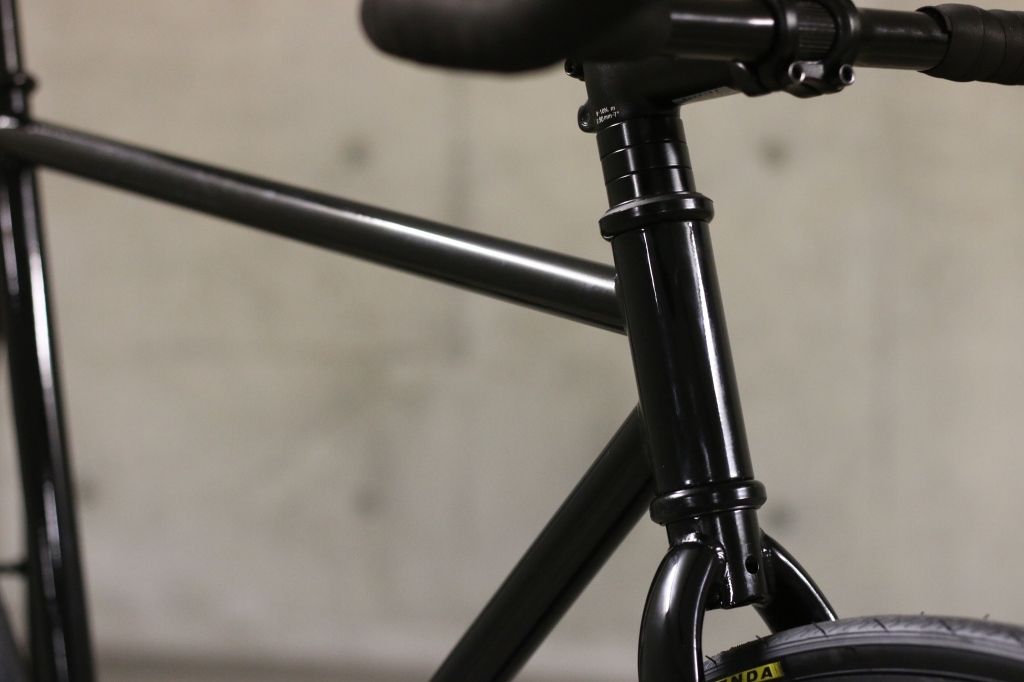 Our Limited 'Avenue Lo' bikes are available now for ¥89,640
Be sure to check into our Monday WACC update to catch the Photo Diary: