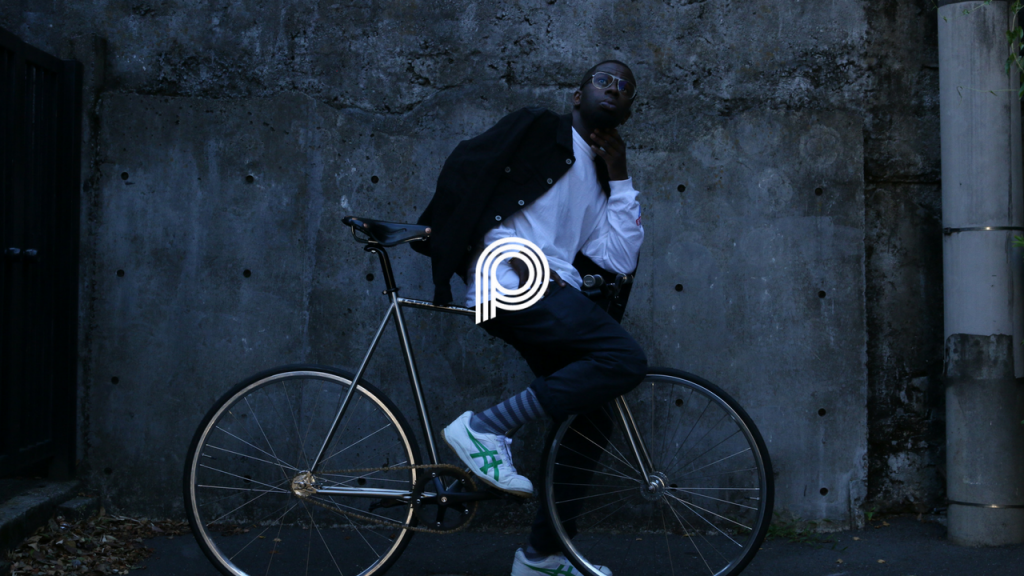 "Experience Tokyo via the freedom its roads offer to those who dare to dream. We follow Tokyo empresario Tikini as he does what he loves most. Big thanks to Cartel Bikes and Diner Nishi Azabu."
The Time Is Always Now from poweredby.tokyo on Vimeo.
Director: Chace Fedor
Director of Photography: Kateb Habib
Producer: Asako Tomotani
Music:
Funkineven
Brassfoot
Greg Beato
Adam Feingold
WU15 Feat. Henry Wu
Mixed by Tikini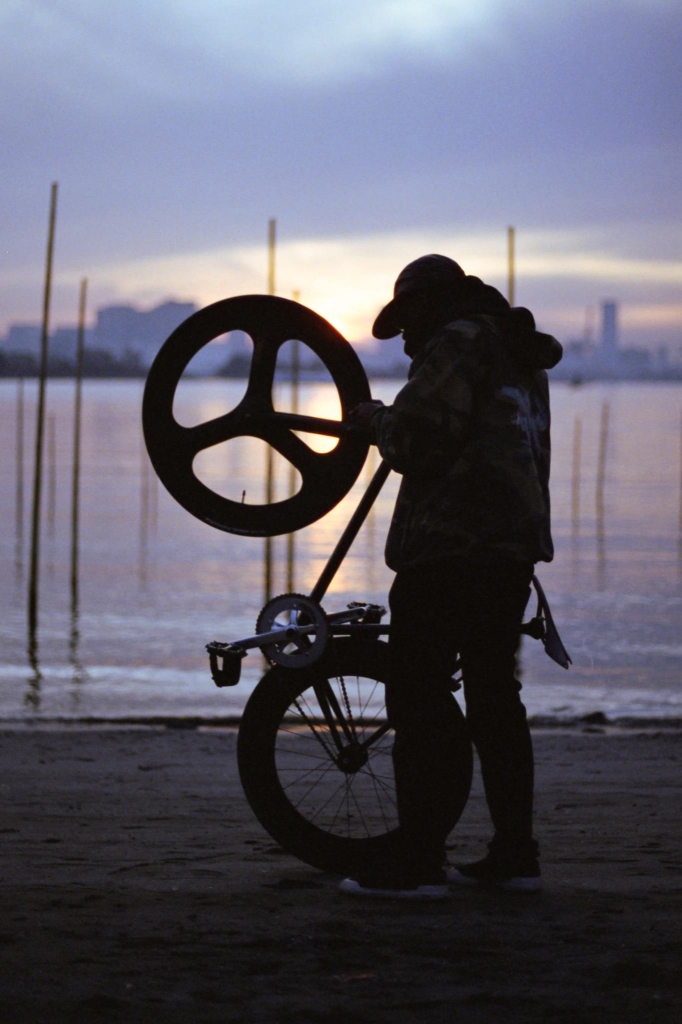 We are also blessed to have some stills from the video shoot courtesy of Kateb Habib, that we will be sharing on our instagram over the next few days: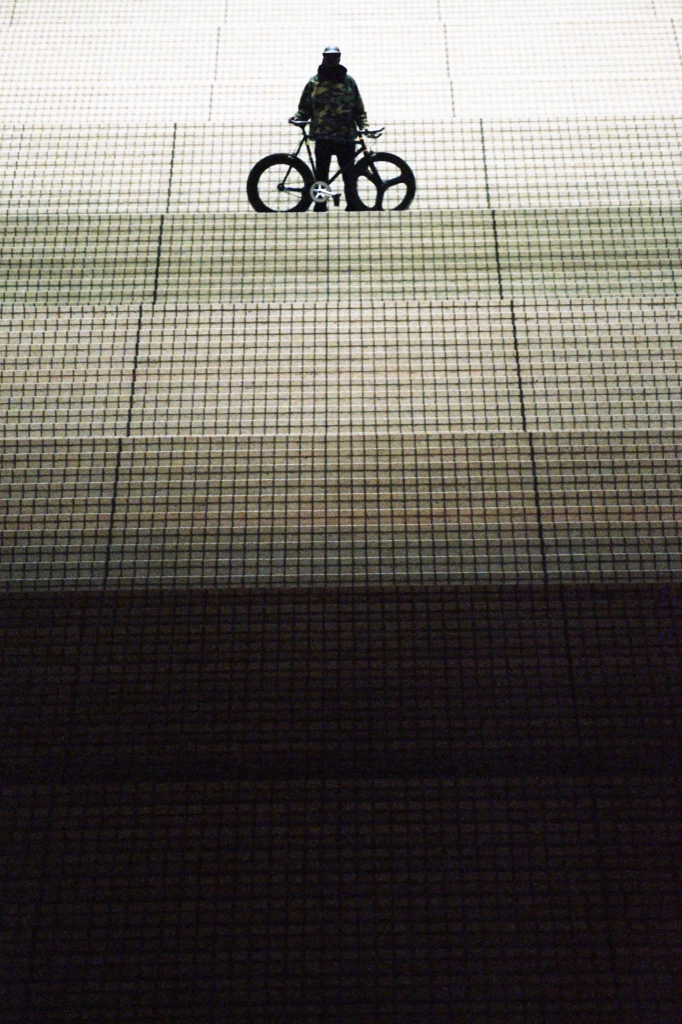 I was a little apprehensive about climbing these steps with my bike, because it's quite suspect to be on them with a bike... so I was expecting the security guard to tell me to bugger off, but he didn't so we were able to get that scene and the above still.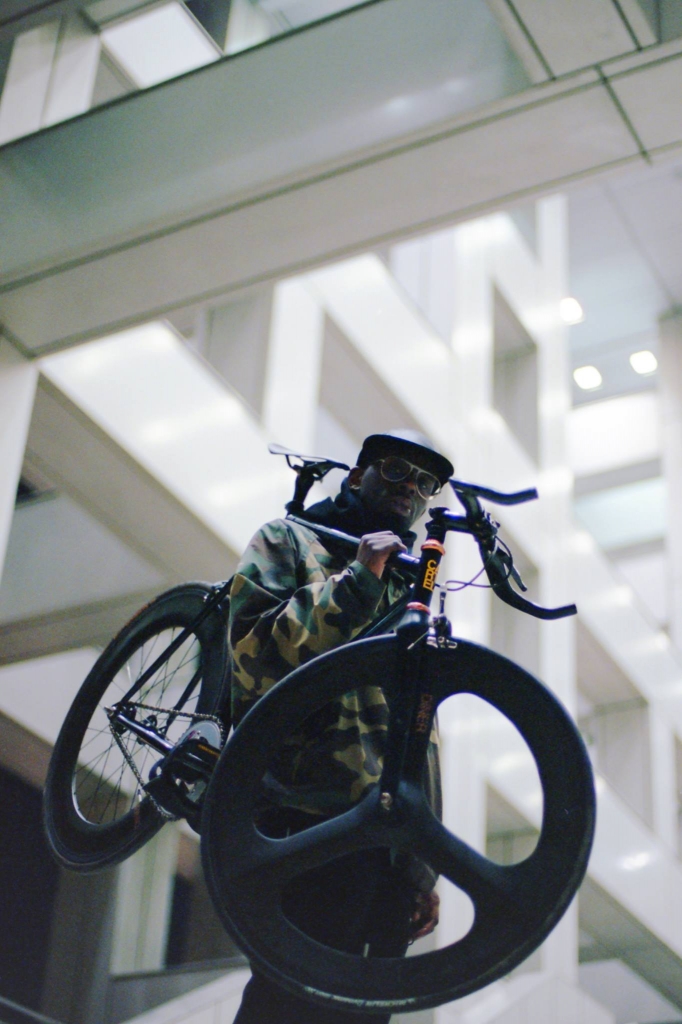 I was probably coming down the stairs here.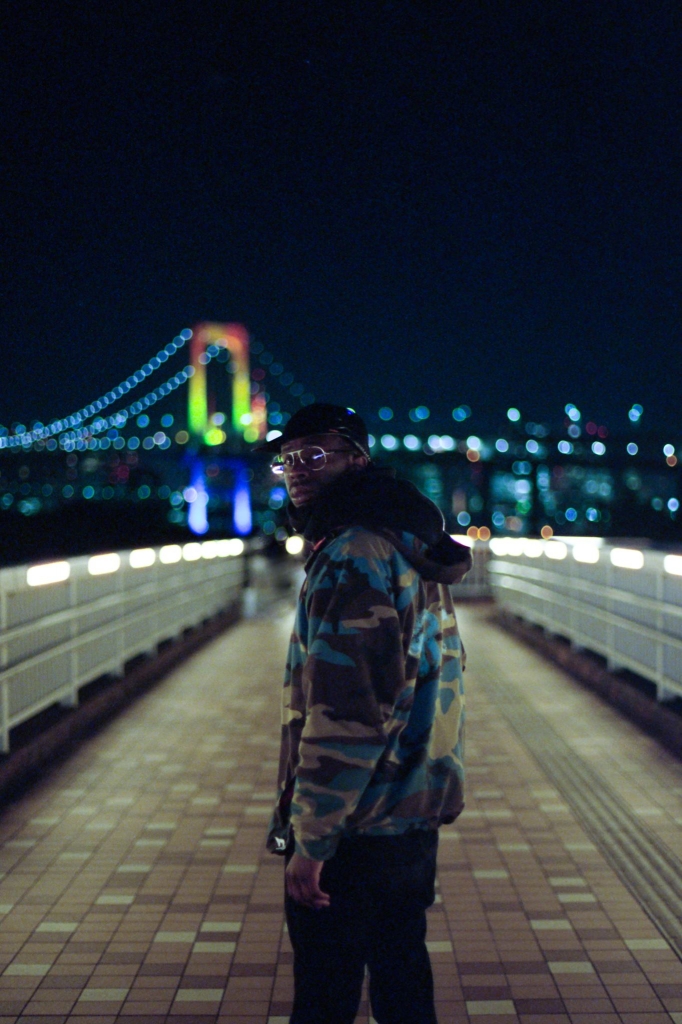 Here I am with two hoods as Kateb prepares to shoot the next scene - it's quite amazing that he could get near identical stills to the scenes in the actual film (not mention the coloring); as the stills were shot on a different camera.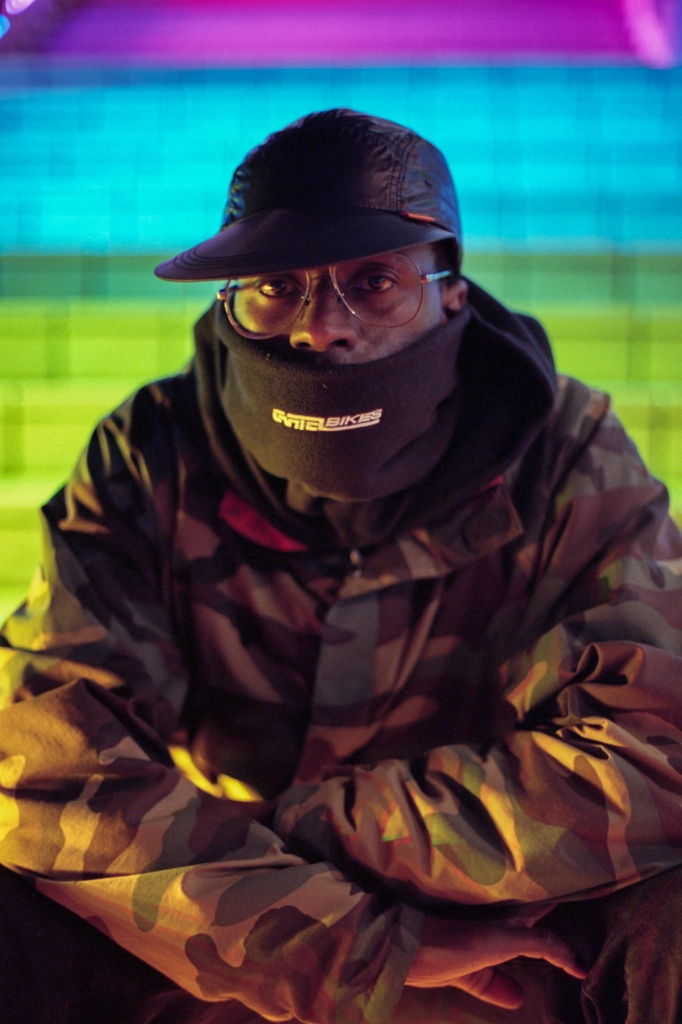 On the subject of color, I really admire the vibrancy of the above still - and if you look at the effect it has on the camoflage it really reminds me of tripping (and I don't mean over an inanimate object, though you might do if you were tripping).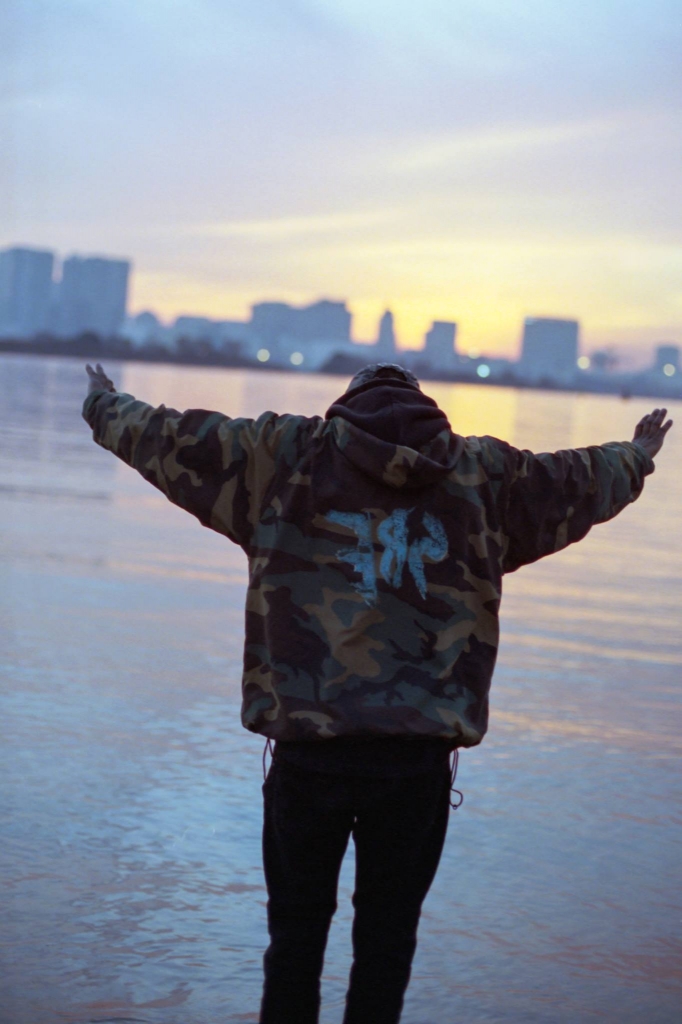 Overall it was a fantastic shoot and if you want to know more details about how it went down you can check the post I made about it back in December.
I will conclude this post by providing you with the full song from the first song of the film's soundtrack...
Funkineven (Steven Julien) - Dreams:
If you are out and about this weekend don't forget to make it to Jazzy Sport Shimokitazawa's 2nd Anniversary: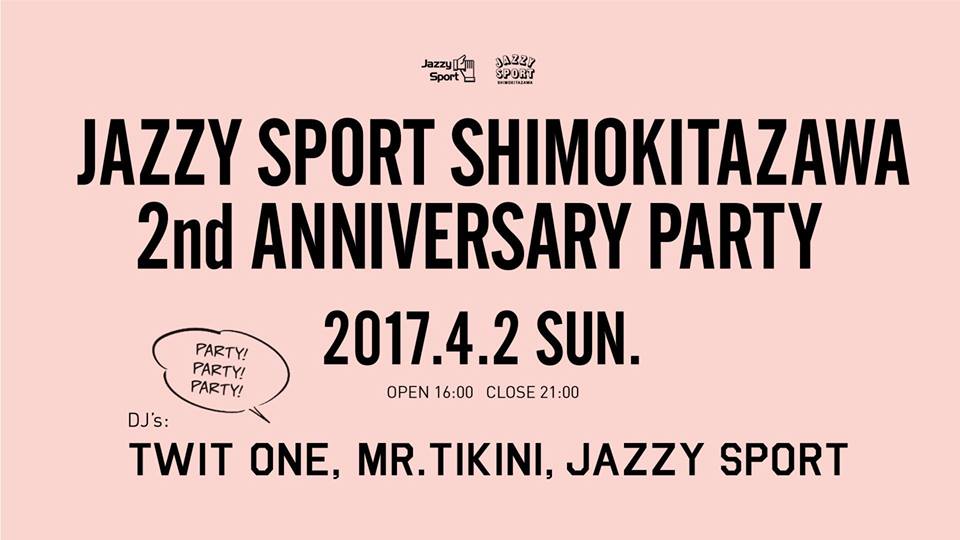 ----------------
『JAZZY SPORT SHIMOKITAZAWA』2周年記念パーティ
2016.4.2 Sun. 16:00〜21:00
at JAZZY SPORT SHIMOKITAZAWA
入場無料(free entrance)
DJ's:
Twit One
Mr.Tikini
JAZZY SPORT ALL PROS.
-------------------------------------------------------------------
おかげさまで4月4日で下北沢店は2周年を迎えます。
桜まですぐそこまでとなりましたね。
今年の桜満開予想日は4月2日のこと。
ちょうど見頃になりそうです。
ぜひお越しください。
-------------------------------------------------------------------
Twit One (DJ, プロデューサー) from GERMANY
ディープジャズとソウルの溺愛者。
Hi-Hat クラブの共同主催者であり、AUDDA レコードの製作ブレインケルンのグルーヴアッタックレコードストアの共同経営者でもある。ドイツで最もホットなビートメイカーの一人であり、自身の音楽を クールなソウルフルジャズとブーンバップスタイルをチルにブレンドした"Cool Bop"と定義し、数枚のアルバムやEPを MPM, Entbs, や自身のレーベルAUDDAからリリースしリプレゼントしている。
Mr.Tikini (アーティスト & DJ)
ロンドン出身の博愛主義者。現在、東京にてアーティスト/DJとして活動中。海外との繋がりを生かし、常に文化の最先端に立ってシーンに影響を与え続けている。
http://mrtikini.tumblr.com
Instagram: @mrtikini
お問い合わせ:
Jazzy Sport Shimokitazawa
ジャジースポート下北沢店 03-6453-2278
http://jazzysport-shimokita.tokyo/
See you in the next update!