Well I thought it a good idea to take a small break from posting our fine selection of bikes on our instagram; this year we will strive to bring you slightly more diverse contents (heads heads don't worry we still got you)...
So last week Wednesday we arranged to go out for a meal and all that comes with it, the location was Dogenzaka in Shibuya...*cue music*:
Arriving to the restaurant we obviously had to find parking, and to my pleasant surprise...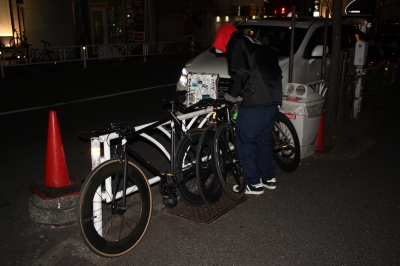 Where we choose to park we also found Koara's Cartel Bike, so I was looking around thinking to myself where could they be plotted?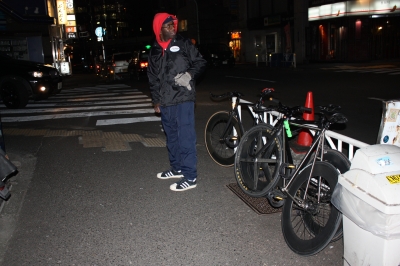 Anyway it made for a strong presence to have all three custom bikes together, the other being this one: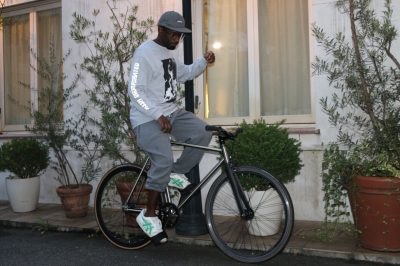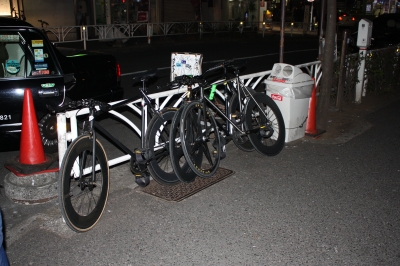 So parked up and entered the building...the food in this spot was on point, but this one young salary man had a lily liver and was super wasted... like it was the end of the Ultra Festival; and keeping true to ultra fashion he pucked right outside the toilet...which is close to where we were sitting and some puke fragments got airborned ...so pissed and before we could even claim he dipped out... I reverse judgement (or articulating it.)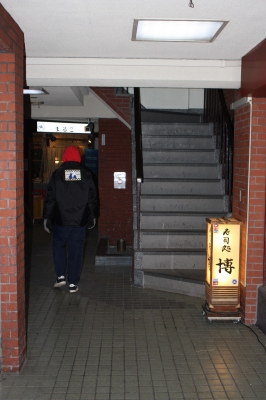 We finished the meal and I decided to burn of some of the calories: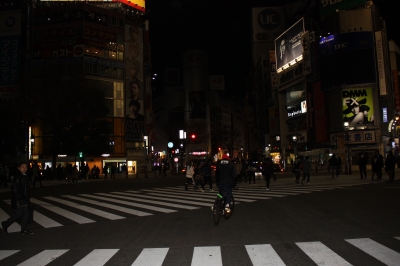 The camera man could not ride his bike so he had our one member of our party to push it along, she really enjoyed just holding the bike but was a bit to scared to ride it...I doubt her legs would have reached the pedals anyway.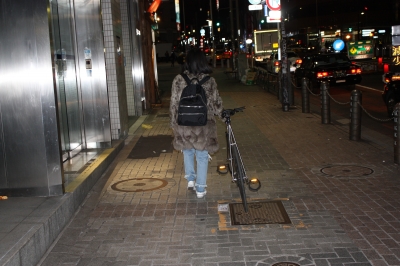 Not wanting to make anyone feel left out I pushed my bike a long too: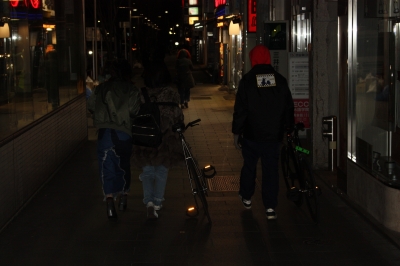 Making everybody happy...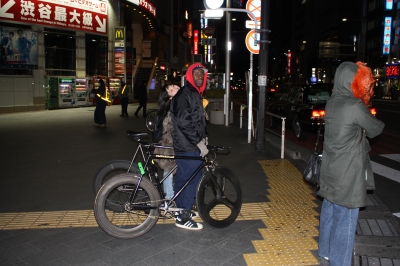 FIN.
Taking time to send a big congratulations to Mexicali on their 3rd anniverysary!!!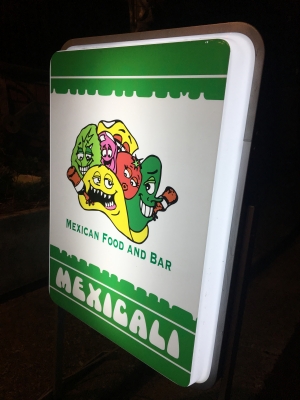 Of course I had to spin them some tunes...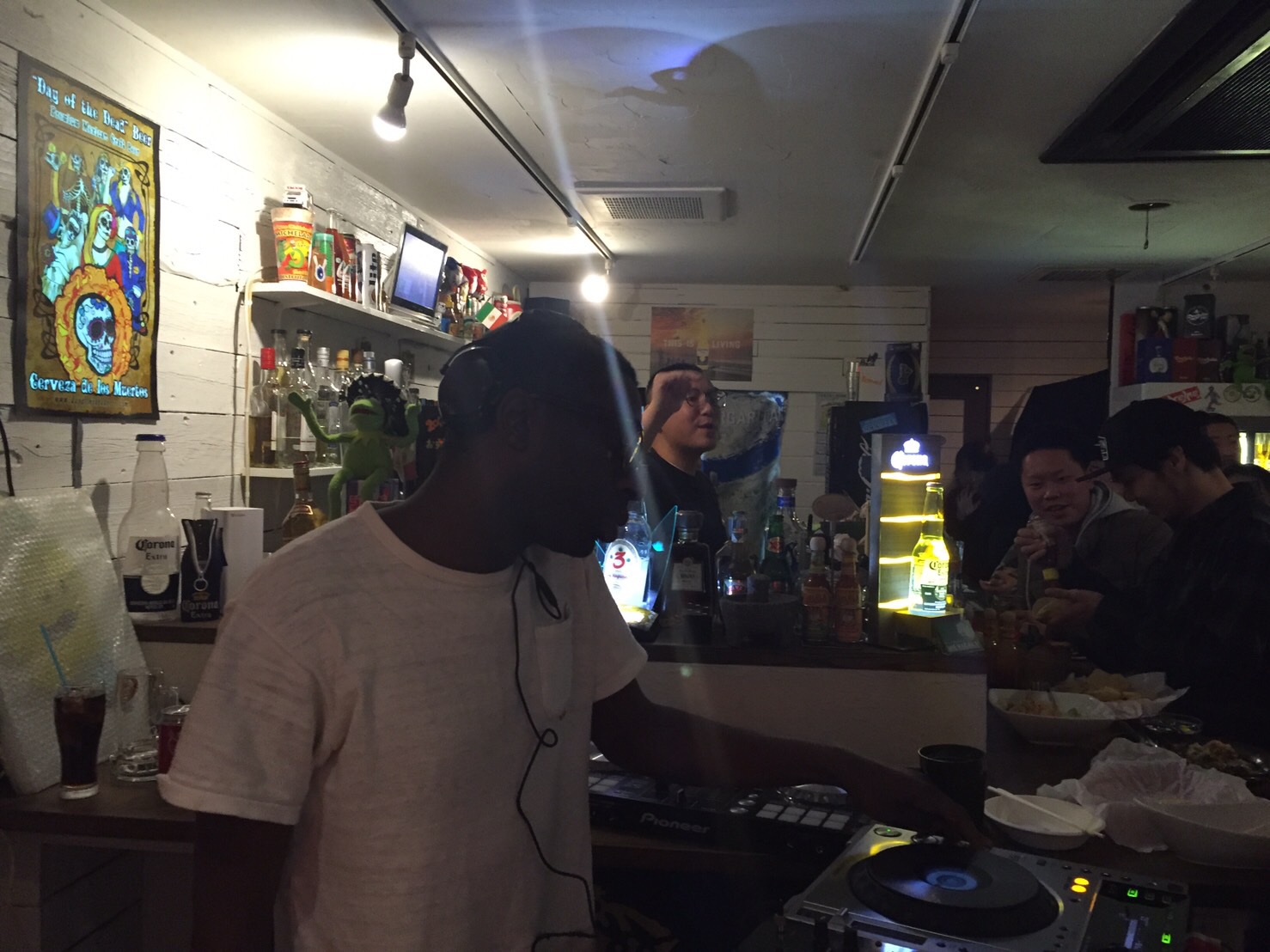 Even Andre Mcleod got involved in the action...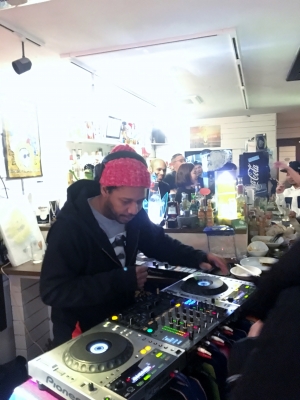 Since we've already made so many good memories with the Mexicali...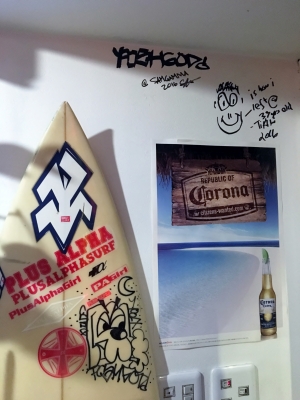 So once again want to thank you all and wish you another year (but also many years after) of success!
See you all soon!