We'll start today's blog by setting the tone with a video that in one way or another I hope helps you aspire toward getting onto two wheels or simply creating something unique and ...dare I say cool:
Actually the timing of this video is quite nice since we are also planning a shoot with our friends over at POWEREDBY.TOKYO...
Who are also very inspirational people in my humble opinion... and if your new here allow me to refresh your memory with the last thing we did with them:
It was my Tokyo guide; of three places within the city that I love, you can see which places I selected by sliding over to there site. After it's succesful launch event I was also invited to give a speech, the coverage of which made it to Yahoo news ...
SO what is next for us then?
I won't give away too much but the biggest hint I can give you is this...
Indeed it is still my dream to be able to ride on the Rainbow bridge, but if you didn't know you aren't allowed to do anything but push your bicycle:
Which is what we discovered back in the summer of 2015, when both myself and Daisuke Urano set out to capture the feeling of summer for the Cartel.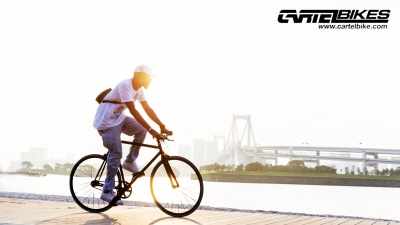 To this day it's still one of my favorite memories so far at my time here with Cartel Bikes, and Odaiba offered us many opportunities like this one:
I
And also this....
Well this shoot we won't be taking photos, it will be full on motion visual experience we will employ technologies such as the DJI's Ronin:
So rare for us to be allowed access to such Technologies, so I am very much looking forward to making the most of that...but more than ME the star of the show will be my bike which I have decided needs to be remain exactly as it is in it's current form:
Look again...
With this thing helping put all my speed down into the wheels...
I might however step upto the C.B.3 ... but who knows?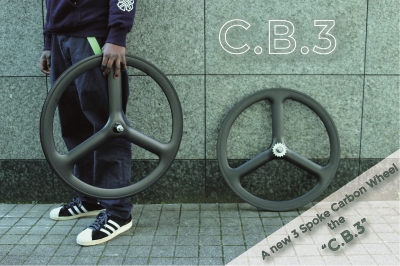 To end today's update I will leave you in the capable hands of the so called 'Chicken Connoisseur', the only food critic in the world who seeks the "pengest munch"...get to know: