Well today we started our day a little earlier than usual to prepare for a shoot we had scheduled for later in the day, so I brought my bike into Diner for them fit in their forthcoming *new* 3 spoke carbon wheel and their new Carbon saddle... so my bike not only looked good, but I swear it had a whole new feel to it... a much faster feeling.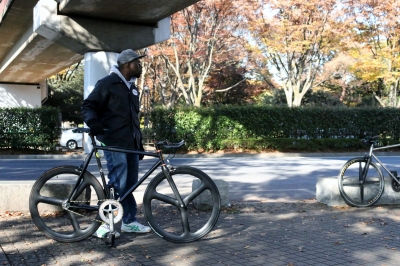 We started the shoot around Yogoi-koen where the park's various foliage had come into what I would deem to look like some artist's impression of Japan in Autumn (though it feels like the dead of winter).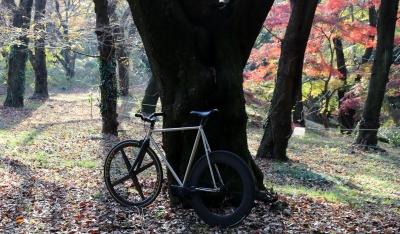 The shoot spanned over 7 cuts, with a good few of them be downhill at speed and uphill with as much vigor as I could muster, really built up a sweat and got my lungs moving.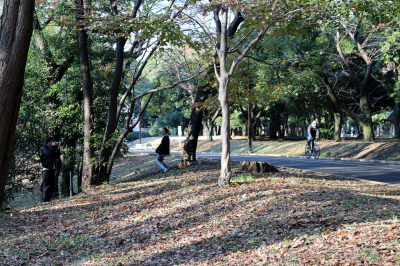 We were blessed to able to work with a very talented photographer called 'Nowri', who really made great use of our settings.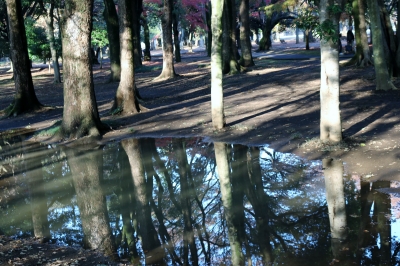 We followed the shoot with an interview, where we really go into depth about what 'Cartel Bikes' means to me, and what sets us apart from other bicycle makers...lets just say it's that our movement is a social one, a movement which encourages you to do more with your time and therefore getting the most out of your lifestyle...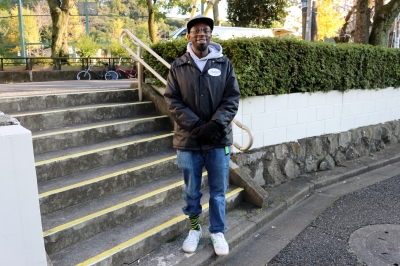 I call the 'lifestyle support system'...my bike buys me more time and allows me to move independently of public transport aka no last trains and very little need for Taxis.... it was an awesome session and I want to thank 'On Your Mark magazine' in advance.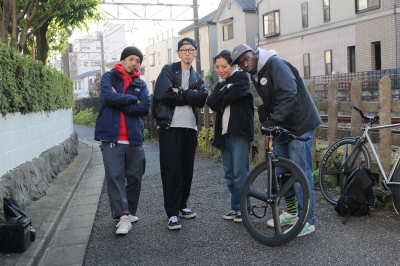 In other news I have been thinking a lot about locations for shooting myself, which started when we were preparing for the shoot we did last Sunday...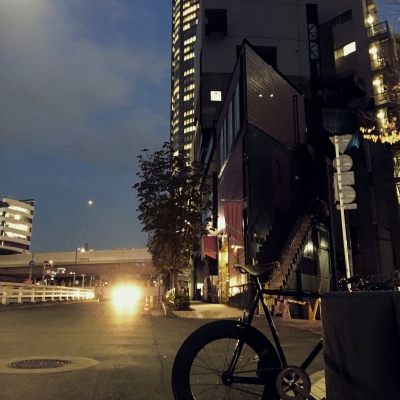 I am pretty much a night walker...or should I say night rider, so for me the settings will almost always feature the lights of Tokyo at night: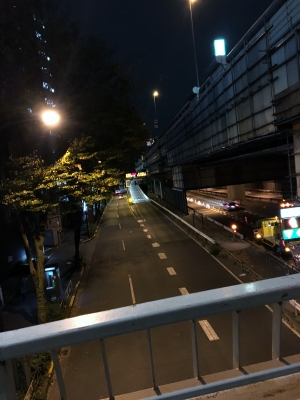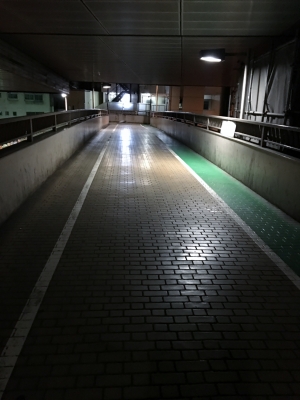 I guess this is how I experience my road... what about you?
Moving onto the weekend... as you already know Tonight I am at Contact for Mad Professor, which is just the start of my weekend because Saturday is a double Whammy: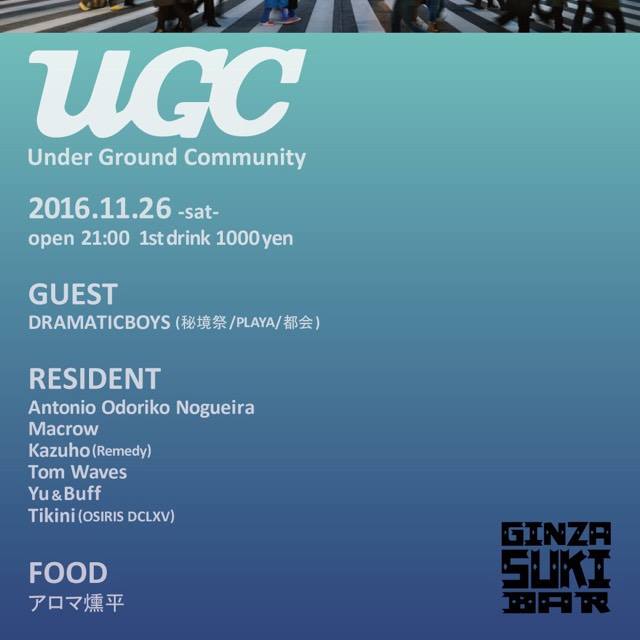 UGC (Under Ground Community) @Ginza Suki Bar
2016.11.26(SAT)

Open 21:00
1st Drink 1000yen

■GUEST DJ
DRAMATICBOYS(秘境祭/PLAYA/都会)

■RESIDENT DJ
Antonio Odoriko Nogueira
Macrow
Kazuho(Remedy)
Tom Waves
Yu&Buff
Tikini(OSRIS DCLXV)

■FOOD
アロマ薫平
2) Ebisu Batica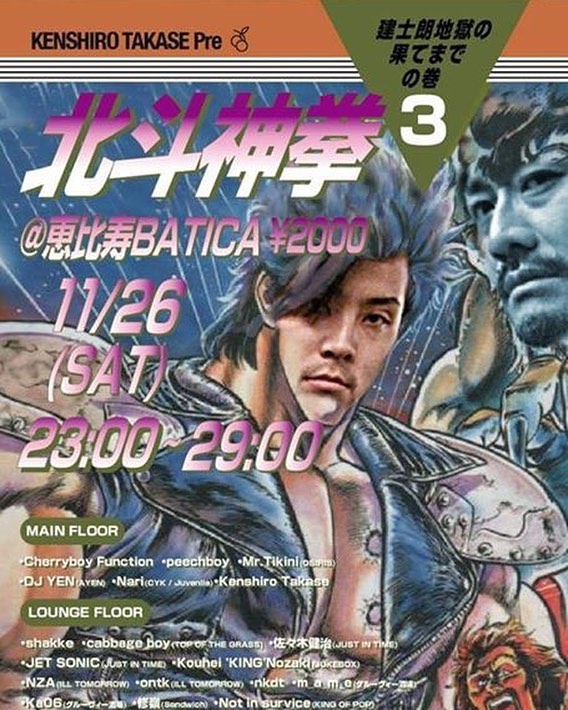 北斗神拳

2016.11.26(土)@EBISU BATICA
Open 23:00 Close 29:00
DOOR:¥2000
※ドリンク代込み

出演者
Main Floor
・Cherryboy Function
・peechboy
・Mr.Tikini(OSIRIS)
・DJ YEN(AYEN)
・Nari(CYK / Juvenile)
・Kenshiro Takase

Lounge Floor
・shakke
・cabbage boy(TOP OF THE GRASS)
・佐々木健治(JUST IN TIME)
・JET SONIC(JUST IN TIME)
・Kouhei 'KING'Nozaki(JUKEBOX)
・NZA(ILL TOMORROW)
・ontk(ILL TOMORROW)
・Not in service(KING OF POP)
・nkdt
・m_a_m_e(グルーヴィー酒場)
・Ka06(グルーヴィー酒場)
・修嶺(Sandwich)

HOST
・高瀬建士朗
Here we go once again... see you on the otherside!