We started our week here at Cartel by uploading another episode of Today's custom (002):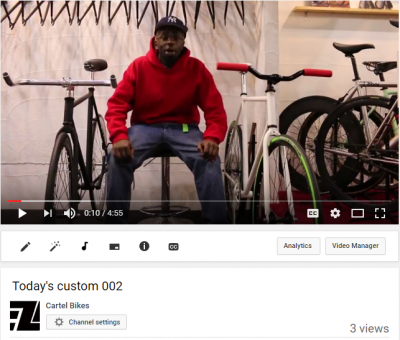 I basically show you have to replace your handle bars; this time specifically for the 'Avenue Lo' my editing skills maybe slowly developing but more than that just...enjoy:
The handle bars that were first installed on the above 'Avenue Lo', we used again for this mat red 'Avenue':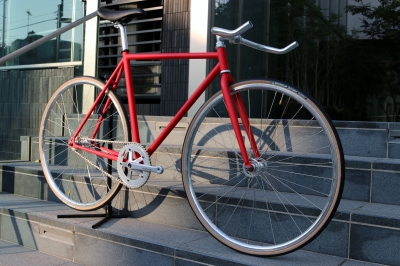 To me the bike seems to display a very classic sports type of look common with track bikes of yester years, a look that will never go out of fashion, do you know what the main difference is between those track bikes and this 'Avenue'? Well yes at first you'll find it to be the handle bars - They are riser bars and not drop handle bars: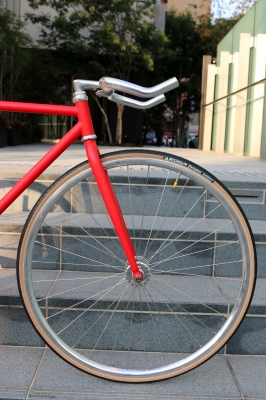 The other differences are fundamentally to do with the frame and forks, our 'Avenue' keeps it's clean silhouette by have rounded and straight forks, that for this custom we attached to a silver hub and keeping true to the classic look, we also chucked on Diner's original silver wheel set: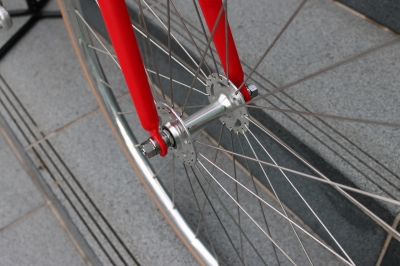 Check the seat post, again also silver defining it from the standard black of the 'Avenue' (the saddle is the standard one fitted with the 'Avenue' by default".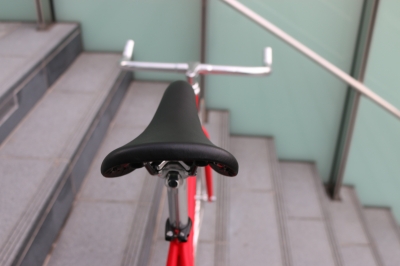 *That part* I'm the most fond off actually comes in the form of the Sugino crank set: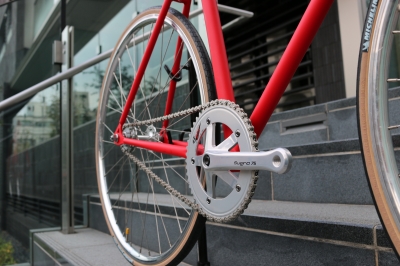 Starting at just ¥59,400 the our 'Avenue' is the perfect starting point to "experience your road":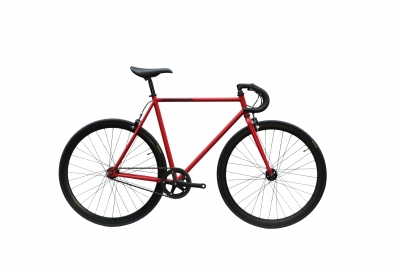 On the subject of track bikes...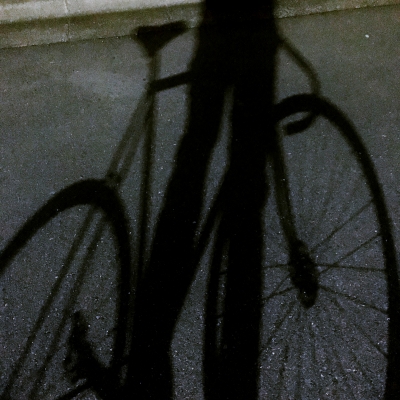 You saw I posted this on our instagram last Sunday?
Lets just say we have big plans....
In recent times I have been switched onto this not so new TV show, but a new season (3) of the show Black Mirror:
I must say I have been very impressed by this series contents, with the advent of new technologies and especially in light of every that is going on in the world I felt it was just spot on, and think you might want to take a look too!
So what I have been upto the past few weeks?
Well to be honest I still think that I am resting... really taking time out to discover what is next and what is best, but have been fortunate enough to have a little time to spend with my friends - especially as a group: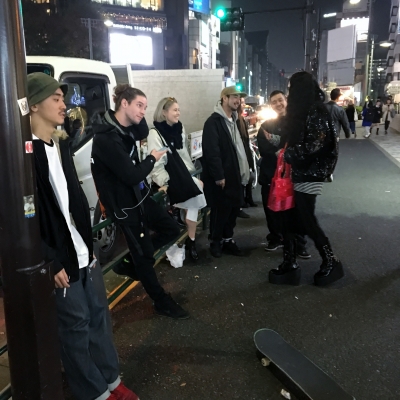 Good times...follow by more good times...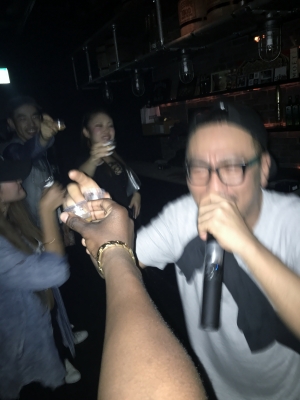 The adventures really don't stop... and the same goes for this weekend where I have three events lined up for you all...
but I will only share one with you today, featuring this legend:
Yes this a big one ... with support from Frank's Cult Club with the details be after the flyer - hoping to see you there: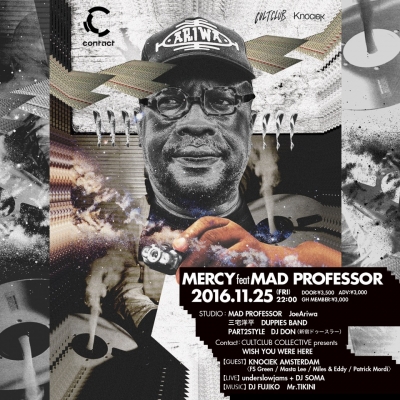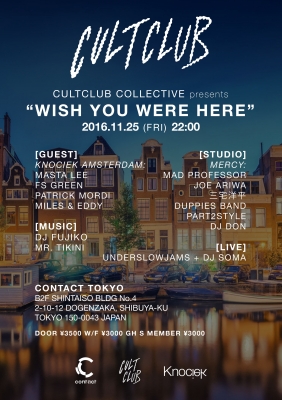 "Wish You Were Here" presented by CULT CLUB
11/25(金) 22:00-5:00 @Contact
[Guest] "Knociek Amsterdam"
・FS Green
・Masta Lee
・Miles & Eddy
・Patrick Mordi
[LIVE]
・underslowjams + DJ Soma
[DANCE SHOWCASE]
・Sodeep
[Music]
・DJ Fujiko
・Mr.Tikini
【STUDIO X】
・Mad Professor Joe Ariwa
・三宅洋平 – Live
・Duppies Band – Live
・PART2STYLE
・DJ Don
http://www.contacttokyo.com/schedule/mercy-feat-mad-professor/