Sometimes you'll be surprised as to what type of customizations make a difference to your bicycle, just like this mat red 'Avenue' we posted on our instagram: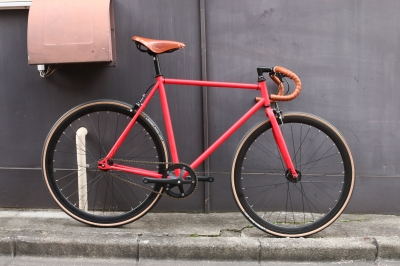 In the comments two people showed an appreciation for the color scheme; brown/beige, black and of course the mat red of the frame: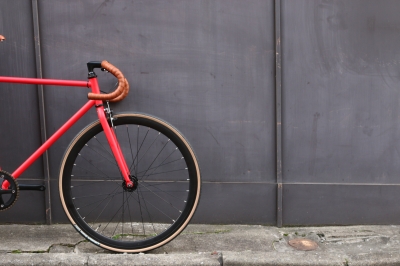 Actually the beige strip comes from Michelin's classic dynamic tires - a favorite of mine that I have posted about many a time on our humble blog.
The standard 'Avenue' drop down handle bars that have been wrapped around with a lighter brown fizik tape: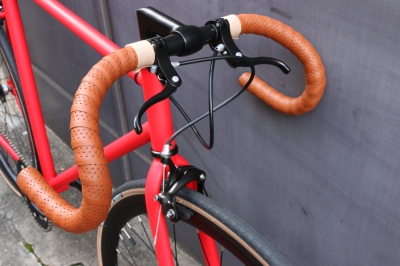 Which as you can see look great!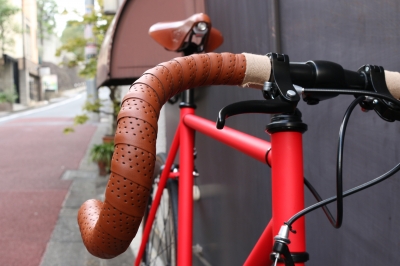 The finishing touch comes from Brooks by way of their team pro classic in honey saddle in honey: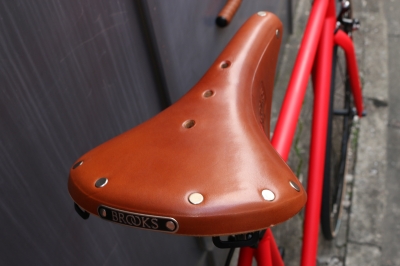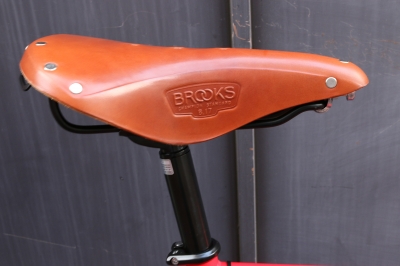 Some of the custom bikes we put together are order made but for the most part the custom bikes we put together are to inspire you to do three things:
Join the Cartel by picking up your own Customized model.
Customize your pre-existing Cartel bike.
Join the Cartel with the idea of customizing your bike in the future.
The customer we see below is the man behind this update's custom bike (minus the tires), and we salute him for adding that distinct touch.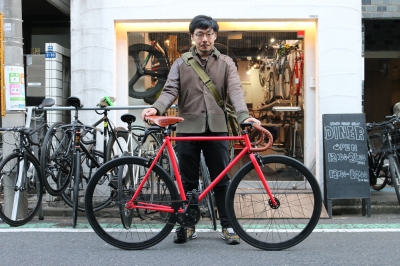 What will you do with your's?
We've also been receiving great support from our stockists around the country, and this time want to thank ETHSS for this post: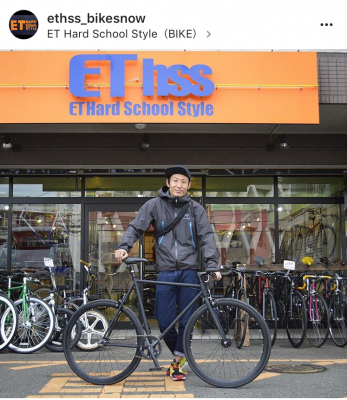 Moving on...
Last Friday we had our 'Water Works' party where as per usual with great music, great people, great vibes which for some reason we felt inspired at 6am to go forward and share those vibes with the world. The first stop for me was in sharing those vibes at Tunnel as Sam and Dubby were holding it down for the last time that night after 5 years... PROPS gentleman!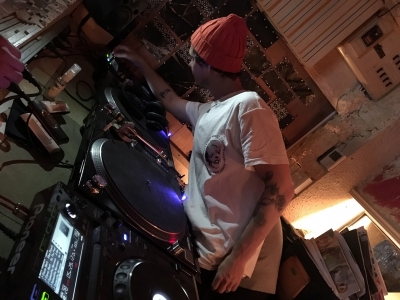 The music was so good, I got the idea of showing off the reflectors on my jacket, but after that I have little or no memory as to what happened.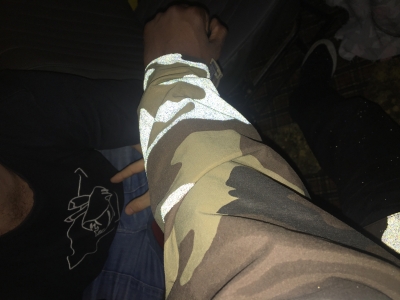 On Sunday I literally decided to take a stroll around Ueno, and not with my bike either as sometimes you really do just need to take a walk and I think East Tokyo is the best place to do it, as for me there is still quite a down town feeling to be felt in places like Ueno, despite the amount of tourists who visit there - though the same cannot be said about popular tourist destinations in West Tokyo.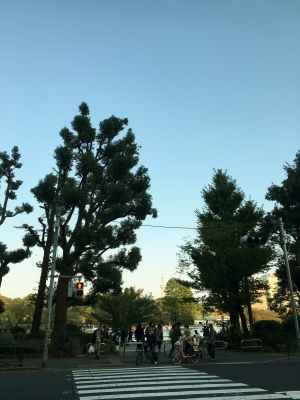 One of the joys about moving around these down-town areas, is when you discover fantastic places to eat, and even greater is they are humbly priced and there to really serve the local community and any of those lucky enough to stumble upon them - here is my gem: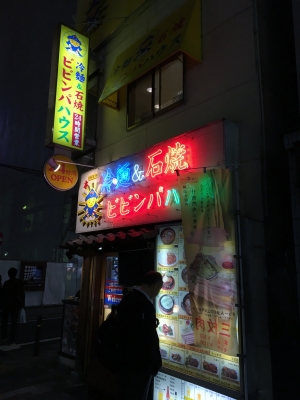 Oh yeh you'll have to ask my personally to find out exactly where it is. The next adventures I fancy taking part in will be to explore the many great burger shops here in Tokyo (as seen on TV):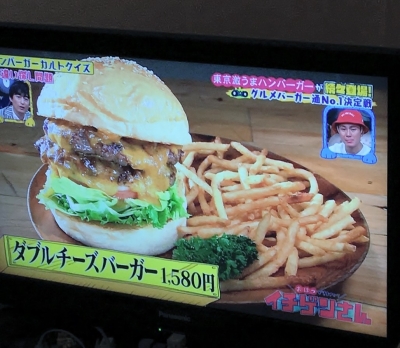 Will definitely use the bike but for now I can write off at least 4 reputable burger establishments from the list!
Keeping things juicey, I am to share with you the latest mix by Andre Mcleod who was actually interviewed by deephouse.com check it out: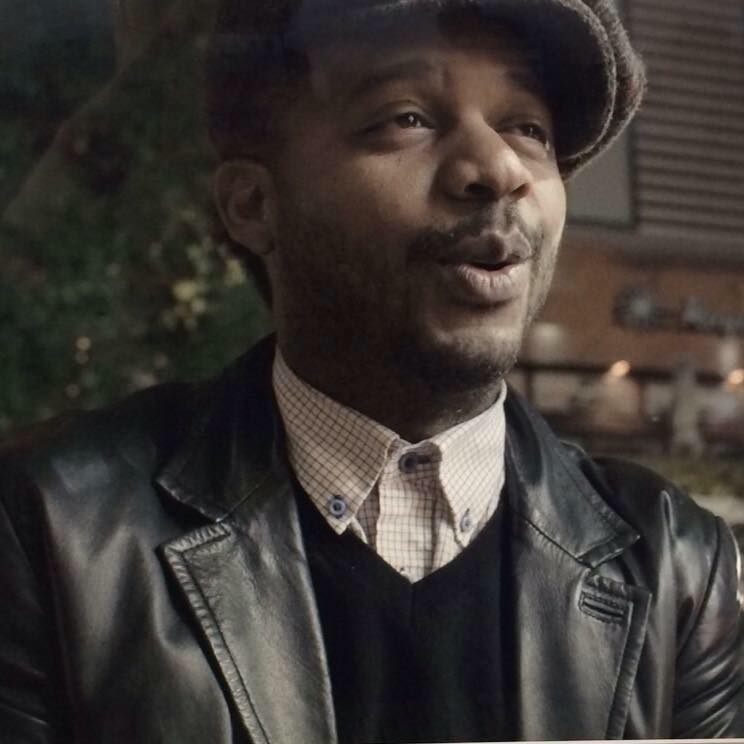 Don't forget we are also celebrating 6 years of Test Press tomorrow night (Tuesday) at Koara once again so don't miss out...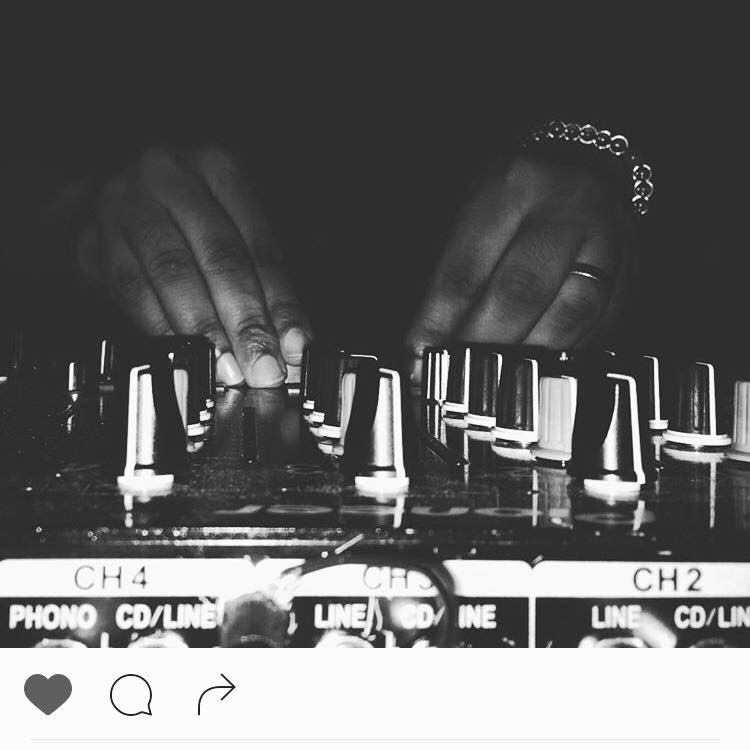 For my next trick; a brand new film by Jesse Freeman: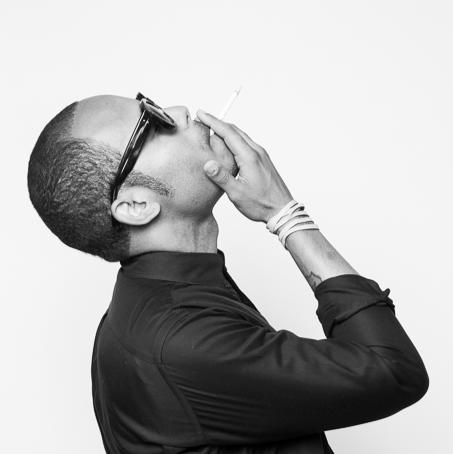 Pieces from Jesse Freeman on Vimeo.
Who also posted this really quick photo reel:
Jesse Freeman Photoreel from Jesse Freeman on Vimeo.
I will leave up to you decide how you feel about both and see you during the middle of the week.