Mint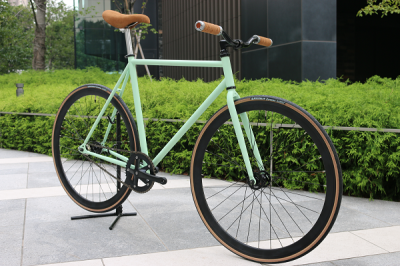 This custom proved so popular we got an order from the USA, for the exact same custom, in dedication to that customer I wanted to break down this build for you and also make our friend in America even more excited about receiving this wonderful Mint 'Avenue'.
Starting with saddle for a change; we used a Sella San Marco brushed leather saddle: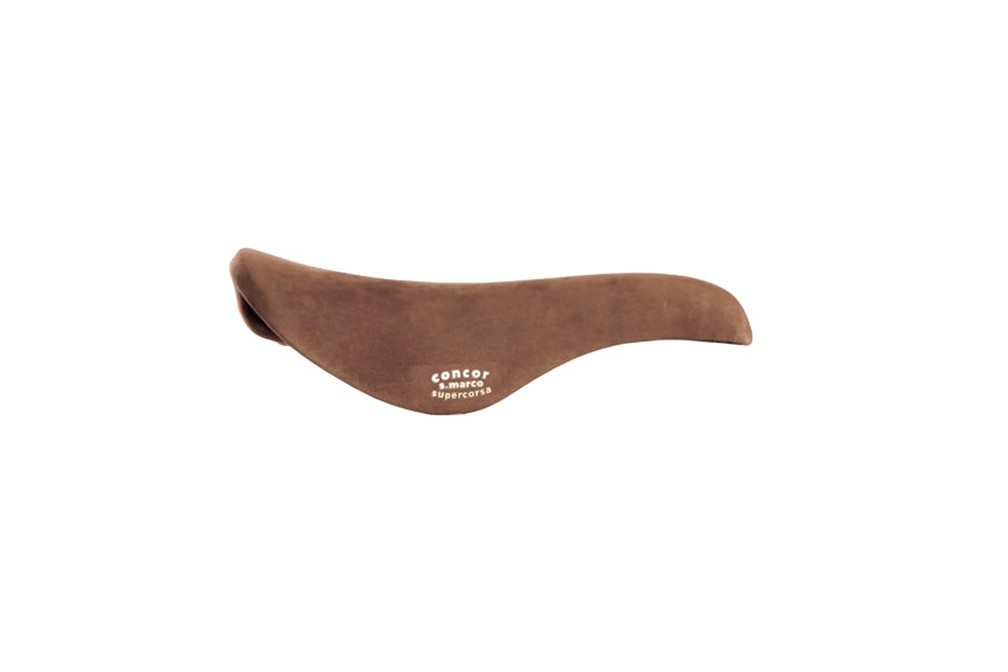 The model is actually called the 'Concor Supercorsa' and it has a lovely luxury sports type look and feel to it, making it a great addition to any bike but complimenting the classic feel of our 'Avenue' bikes especially.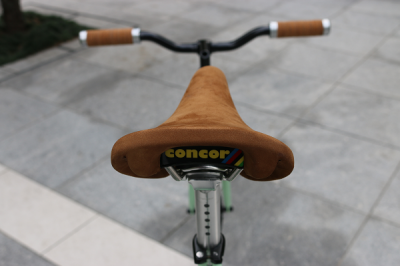 The natural choice for tires then becomes Michelin's classic:
The beige on black of the tire is the real catch point of the tire give it a subtle charm for the road, that you plus get Michelin's undisputable performance, and with these classic dynamic tires it's grip in varied conditions plus low resistance.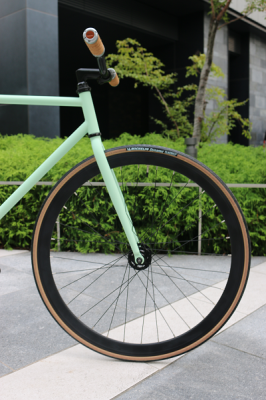 The color scheme of the bike is once again continued with the grips by using Brooks brushed leather grips in a honey colored tan: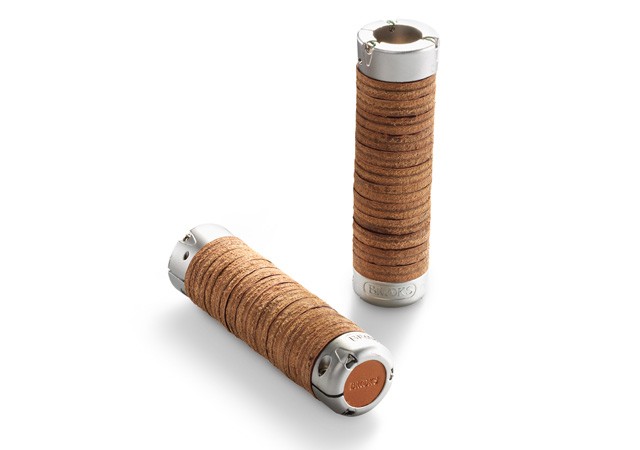 As with all Brooks products you get that high craftmanship and ergonomics complimented by the aesthetics; subtle and classy again adding to the vintage feeling of this particular custom: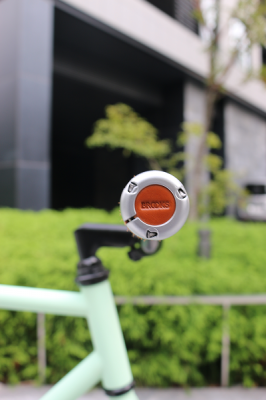 The finished productis definitely something to be proud of and the ride it will give you smooth and comfortable...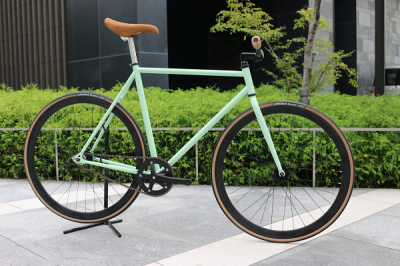 Just be sure to keep the bike clean and well maintained so it can retain it's good looks and make you 'Experience your road'.
The timing of the post also fits in well with this buyer's snap: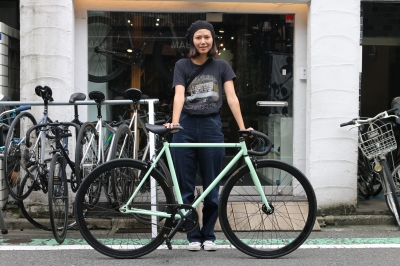 Our Mint 'Avenue' is proving popular as always and is in stock now for a limited time only...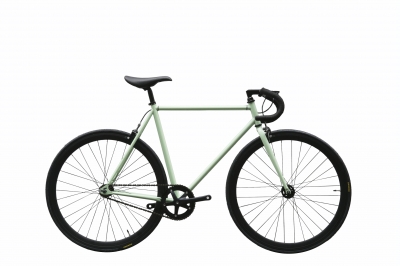 So for the past two months I have been invited to play at a party in Asakusa called "tits" I have no idea why the event title is named that either...
Last month I arrived in Asukusa much earlier so I could check out an old friend's new burger joint, that would pretty much be the first of it's kind in that area the shop is called 'MCLEAN's Old Burger Stand':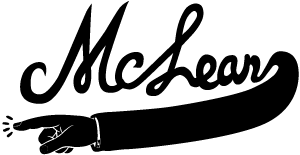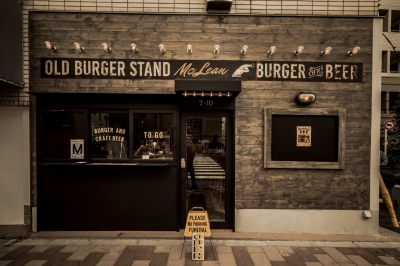 I got there as they were just closing but for an old friend's sake I was allowed to grab a beer and burger before heading off to enjoy the show...the craft beer selection is on point and the burgers are really special I have never had softer burger meat in my life....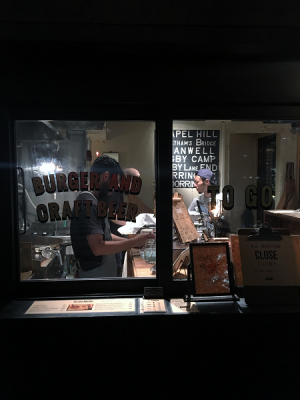 My homie below spent more than a year eating around all of Tokyo's independant burger shops, as well as spending years working in a well known independant burger chain shop; all I am saying if anyone knows what a makes a good burger it's him: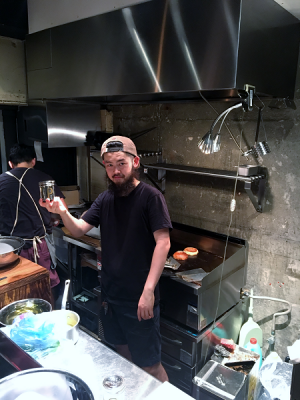 After that it was onto the show where I really could not grab any photos but this one: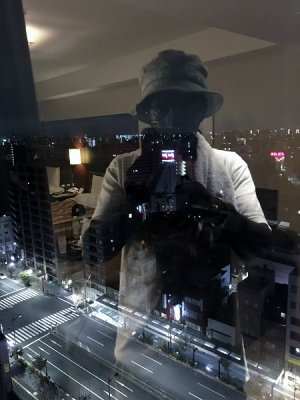 The reason being that I had such a good time I completely forgot to grab pictures, from talking with the few tourists (big up the guys from London) to playing a what I know was a killer set, to finally getting all the rappers present there on the mic for a huge freestyle session ...including myself what a delight... I have to big up GEVILL for providing us with such a good party and these kinda vibes all night:
The same can be said about last Saturday too; this party has great local community involvement...lots of community pride, kanpai's and things best NOT written about in this blog.
It's already become a tradition, with the final chapter being the end of this month...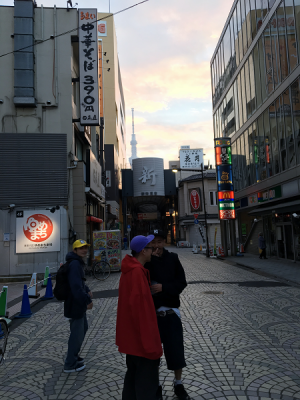 I can't wait to build more with this community!