We are all for new things right?
Well since last week we started trying to show a different aspect to experiencing your road - it may be a bit of a cliche but I like to think people who ride or are interested in our bikes, are not really the spandex wearing road bike riders you usually see peddaling about town on the weekend.
We use our bikes to get around and also to get to any occasion we can, so for me no matter what I wear I am always pretty much aware of the fact I am going to be riding my bike, so I thought I'd share some of these looks with you: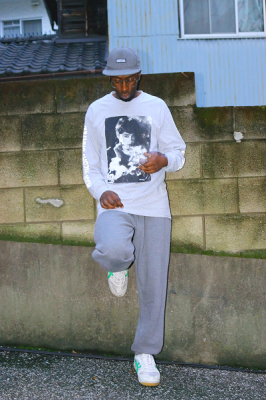 Jogging bottoms are a no brainer really since they are light, comfortable and flexible - but if you are thinking about putting that D-lock in your back pocket think again!
The long sleeve T-shirt comes from the brand H33M Inc. a brand which makes heavy use of reflective graphics making you more visible.
Topped it off with the grey Balthazar 'C*c**ne Network' hat - a very rare item indeed everything combined to look like this: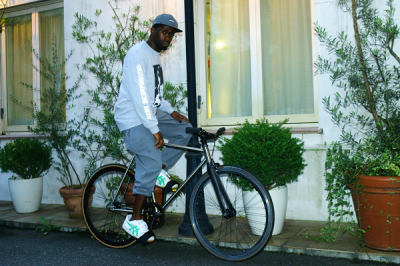 I like how the Grey, Chrome and Carbon meet...
We used a nice custom Chrome 'Avenue Lo':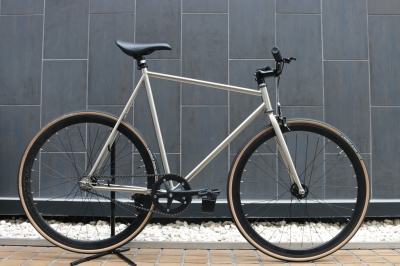 The swing back riser bars from Nitto are a nice touch, as are the 'Michelin Dynamic Classic' Tires (a mouthful tho!) but if you carefully you'll also notice this: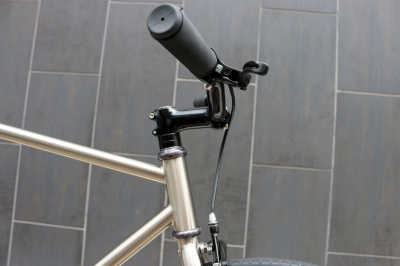 My favorite headset the Chris King no thread, one of those parts which you buy and never ever have to do maintenance on so well worth the purchase.
Final touch is our Carbon forks:
All in all you ride off feeling great like I did...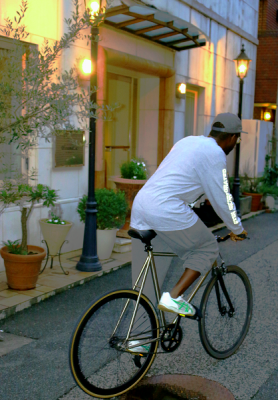 Best way to start of with is by picking up the Chrome 'Avenue Lo' Carbon custom (another mouthful I know) and starting off from there:
First of all I need to thank Erie from E-girls for posting our 'rue' on her instagram: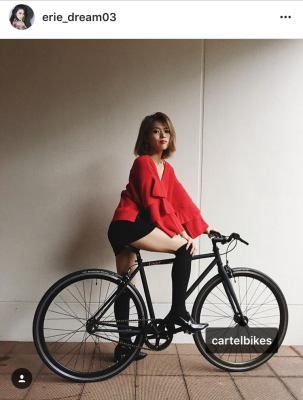 Just in time because the 'rue' is out: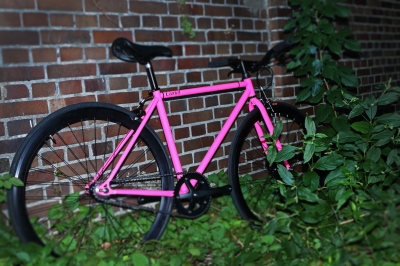 Cartel Bikes presents you with 'Cartel'; a new line of bikes and products exclusively for her.
Starting with the 'rue'; the 'rue' being to her what the 'Avenue' is to him.
Keeping true to Cartel Bikes "chromoly" base, Cartel's 'rue' offers the same performance as the 'Avenue' finished off with a lavish mat pink and ever cool mat black, with and 'riser' handle bars fitted as standard. Downsized frame sizes make riding such an ease, so that even the most petite of ladies can ride confidently and enjoy those special moments as they experience their road.
¥55,000 Excluding tax.
Mat Pink: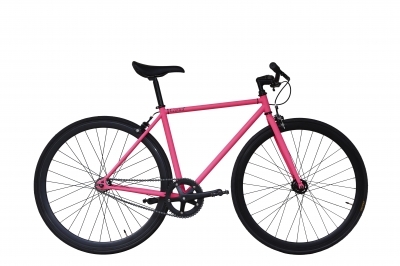 Mat Black: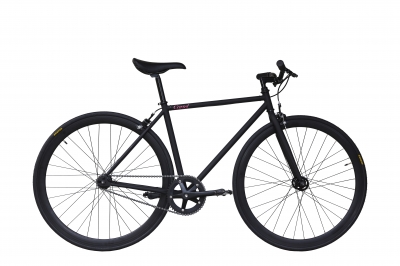 Any update would not be the same without music so here is the latest NTS radio show from Steven Julien:
For vibes like this and more don't forget, you can catch us at club Contact tomorrow for this: