This week has given me time to reflect on things a bit more usual than other times, I have been considering the way I have been doing things here at Cartel and trying a few new ideas like below: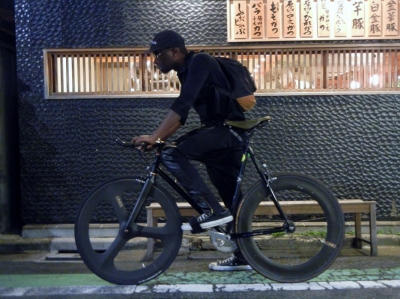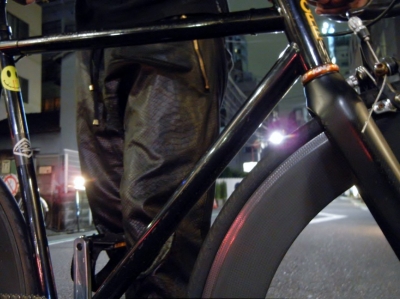 From here on in I will be posting some content directly onto our facebook page; topics will range from our custom bikes, to items and clothing I use when I ride. I hope to all things that are related to my network not only here in Japan but of course from around the world... If you reading this and have something you'd like to share with me let me know - info@cartelbike.com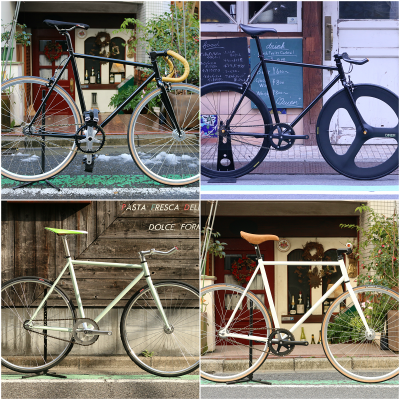 What has made this week so great was the release of this short feature film by the man Steven Julien, who we formally knew as Funkeven, the film is loaded with breath taking visuals and captures the mood of the 'Fallen' his debut album:
I think right now we maybe looking at one the most important artists alive in music today...did I take it too far? If I did then sorry, you simply do not understand or are not ready, but if you EVER get the chance to hear him play live, then do it. The video also was featured on i-D magazines website accompanied by an interview with the man himself: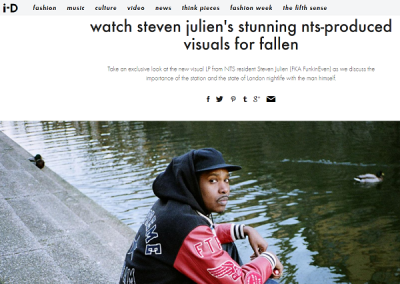 If that was not enough Brassfoot's latest NCA Radio show is also up and it features amazing audio taken from a cassette tape recorded hmmm let me see back in 98?:
It also features one of the few songs I have put out there...
It's hearing and viewing these kind of things that gives me inspiration to be greater and find more ways to express myself creatively.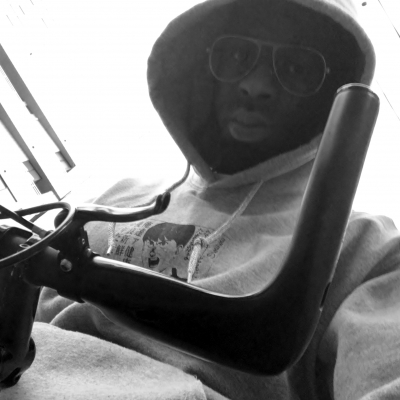 Moving onto the weekend, where it's all about quality over quantity, for many though they will be heading to Labyrinth, but for those of us who will be spending this holiday weekend locally I have but one recommendation: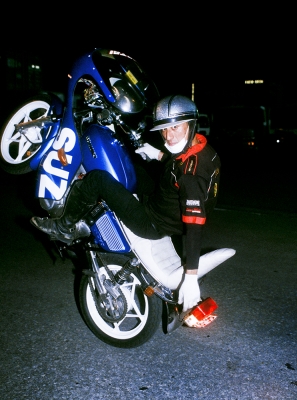 This exhibition is definitely one worth visiting, and if you like what you see there is a book available for purchase at Bookmarc, Omote-sando. There will also be an After party: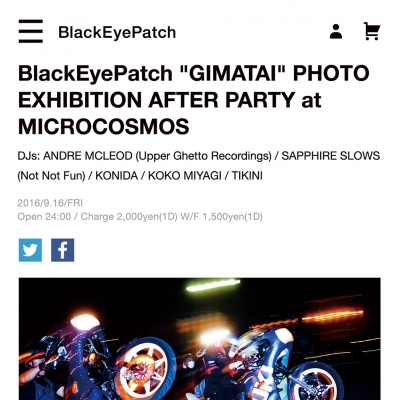 The information for it is in Japanese but I am sure you get the gist:
BlackEyePatch が写真家の小浪次郎を起用し、ブランドとして初となる写真集のリリース及びPHOTO EXHIBITIONを9/17から開催いたします。自分たちの出自でもある、東京、日本をキーワードとして展開しているBlackEyePatchとして、かねてより日本独自のユースカルチャーを何らかの形で取り上げたいと考えていました。そこで企画したのが、今回のGIMATAIをフィーチャーした写真集のリリース及びPHOTO EXHIBITIONの開催です。GIMATAIとは、沖縄で活動する旧車のバイクでウィリーなどのバイクスタントを行う数少ない旧車會であり、独自な進化を遂げた日本ならではのユースカルチャーを体現する存在です。
今回この本のリリースを記念し、ブランンド初となるパーティーがここmicrocosmosで行われる。
DJにはANDRE MCLEOD (Upper Ghetto Recordings)、Sapphire Slows(Not Not Fun)、DJ KONIDA、KOKO MIYAGI、TIKINIと豪華なメンバーが集結。
あなたも参加してみてはいかがだろうか?
※イベント当日には入手困難なBlackEyePatchのステッカーを無料配布致します。
BlackEyePatch RELEASE デザイナーなどの情報は非公開。
東京を拠点とし、世界各地をBlackEyePatchのステッカーが侵食していく。メディアでは"謎のステッカー集団"とカテゴライズされる事が 多かったBlackEyePatchは、"東京"をアイデンティティーとし、マーチャンダイズ的なアイテム展開を経て、現在ではフルラインナップでのコレクションを展開。ストリートに 根差した様々なカルチャーから影響を受けたBlackEyePatchは、ファッションに軸足を移し新たな展開へと移行した。
BRAND SITE http://blackeyepatch.com/
INSTAGRAM https://www.instagram.com/blackeyepatch/

◎開催日程:2016.09.16(金)
◎開催会場:microcosmos
http://www.microcosmos-tokyo.com/
◎開催時間:24:00〜5:00
◎音楽ジャンル:TECHNO / HIP HOP

◎料金設定:
・DOOR:2,000yen/1D・ W/F:1,500yen/1D
◎DJ's
ANDRE MCLEOD (Upper Ghetto Recordings)
SAPPHIRE SLOWS (Not Not Fun)
KONIDA
KOKO MIYAGI
TIKINI
+ Special Guest
Whatever you choose to do this weekend don't forget to 'Experience your road'!