It's always good when you can wake up to new music from
your home team and even better if it comes in twos.
The first being from Waterworks resident and co-founder
DJ KONIDA's alter ego HYPER 9:
The track was recorded last year about the same time we
made the KATHRYN exhibition at Anagra, after hearing it
the first time I just knew. Further more the beat was made
by another member of our team PoPo Piyagi(?)
Roncy shot the above video and a whole bunch of others,
and while his main thing is visuals he also released this new
PV:
In a world that is truely overcome with mediocre photocopy
machines, it's nice to feel some originality.
You may also remember the earlier posts I made regarding
the music work we did with BlackEyePatch a back in April
this year?
Here is the contribution Konida made:
And I am very proud to annouce the next project we are
also privileged to take part in...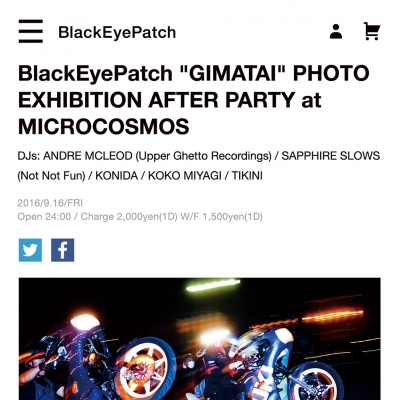 ーーーーー
2016.9.16 Fri.
BlackEyePatch "GIMATAI" PHOTO EXHIBITION AFTER PARTY
DJs
ANDRE MCLEOD (Upper Ghetto Recordings)
SAPPHIRE SLOWS
KONIDA
KOKO MIYAGI
TIKINI
Open 24:00
Charge 2,000yen(1D) W/F 1,500yen(1D)
※イベント当日には入手困難なBlackEyePatchのステ ッカーを無料配布致します。
ーーーーー
Actually the above is the after party for a very
unique exhibition and collaboration with
photographer Jiro Konami and the Gimatai: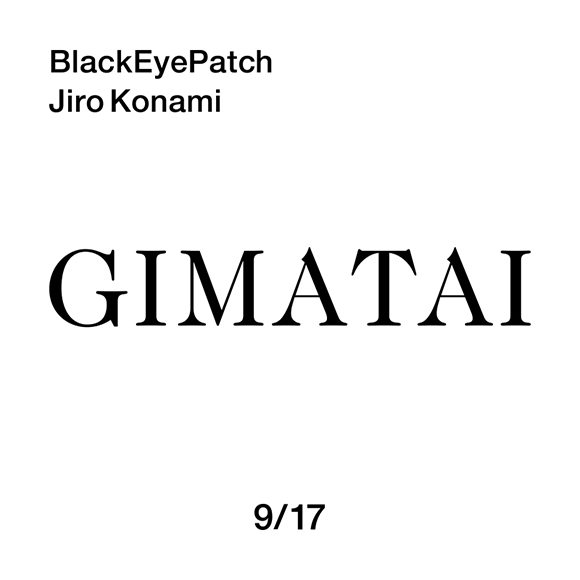 Gimatai are a bike crew from Okinawa who renown for
their skills with the bike's throttle to make it sing...:
Together these three forces will combine to release a book
and of course some rare pieces of clothing...DONT MISS IT: