Well it's Friday again which means your weekend of RNR is before you,
for me I will be kept busy with more gigs than you can shake a stick at
as you will see... but let me re-cap for a moment to what I got up to
last week...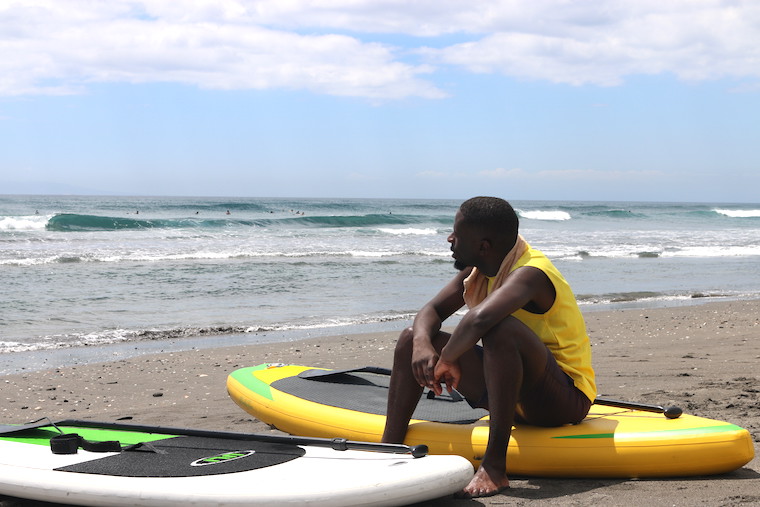 The ocean (HEISAURA), me, Peaks5 Sup boards and some surfboards... what could go
wrong?
It was my first time trying to surf and I must say it's gonna take a good few more hours
of practice before I can even stand up on a Surfboard - good fun though. SUP however
I think I picked up quite naturally and love the feeling of paddling and gliding thru the
ocean - the ocean is amazing.
It was really nice spending time with the Diner family - and I really would like to take
this moment to say THANK YOU.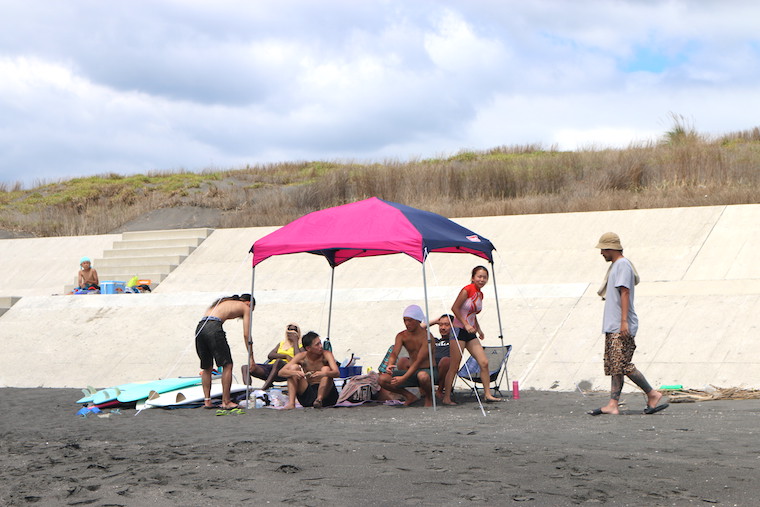 Yeh man!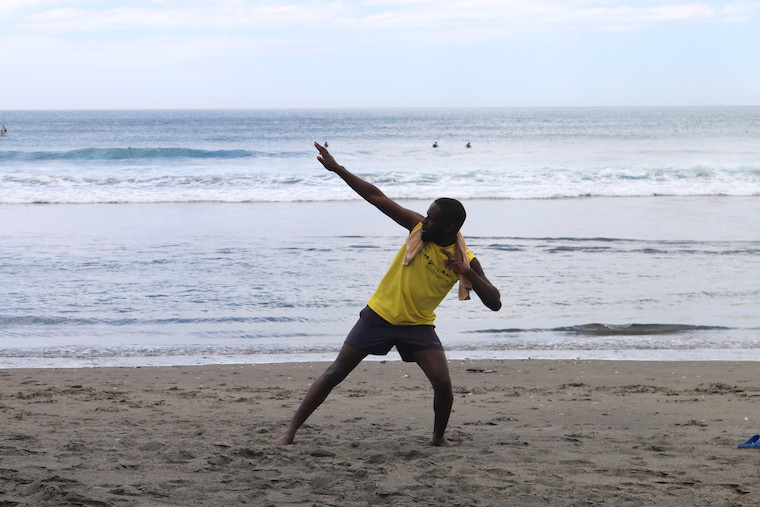 We hit the onsen after our time at the beach and for the first time ever I was able to
get into the cold bath...very refreshing.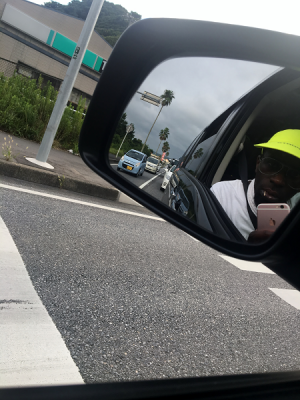 After the Onsen we kept it ocean related and hit up the local sushi spot - very good,
but actually even more special to me was the views I could enjoy that day...
Palm Trees...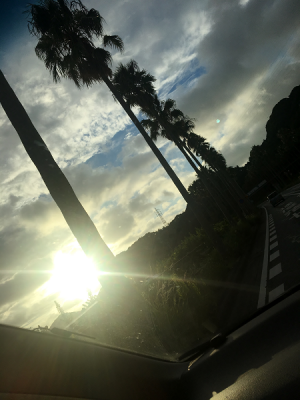 Spiders...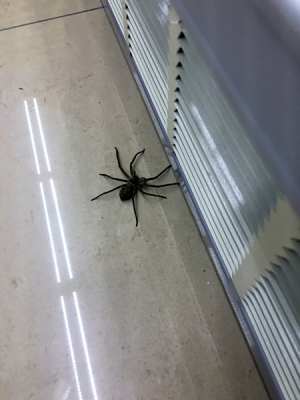 Rainbows...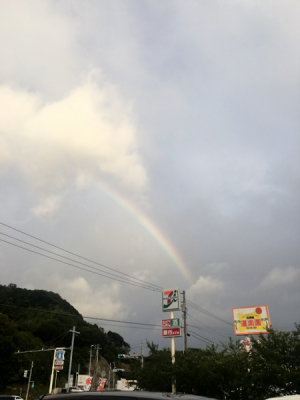 Nature is a natural wonder, living in Tokyo though it can be easy to
forget that fact, so make sure you get out there and remind yourself ok?
Shortly after arriving back into Minato-ku it was back to business as usual...
The time we spent there reminded me of the shoot I did with Daisuke Urano last year..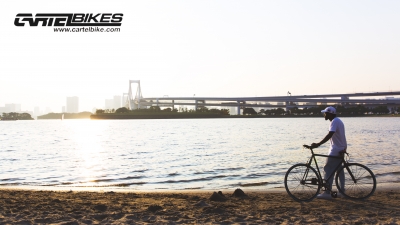 Get the above picture for your desktop HERE:
https://drive.google.com/open?id=0B4H6w5xH-crMbTZadmN4Y0VXRjA
On the theme of holidays tonight I will be spining for one of London's finest brands;
GRIND LONDON - you better get to know now:
They will be doing a special one day take over of the TOXGO store in Harajuku tomorrow
but to kick it all off myself, JR, Koko Miyagi and Konida will be blessing them all with
amazing music...so get involved:
INTERNATIONAL from Grind London on Vimeo.
Actually KOKO and Konida are no strangers to GL putting together this MIX for them
back when? Yeh I love how the mans and I are so quick draw mgraw:
After that... It's DOOR
EVERY FRIDAY 11pm - 3am DRINKS from ¥300!! If you don't want to go home and
party harder… but you've run out of cash, HAPPY FRIDAYS at DOOR is just the place
for YOU! Come and have a great time on Fridays at DOOR SHIBUYA, inspired by the
'NY/Brooklyn Speakeasy'.
Busy tonight?
Then let's catch up at GINZA MUSIC BAR - where I will be armed with the right records
to get the most out of the beautifully crafted soundsystem, come bare witness: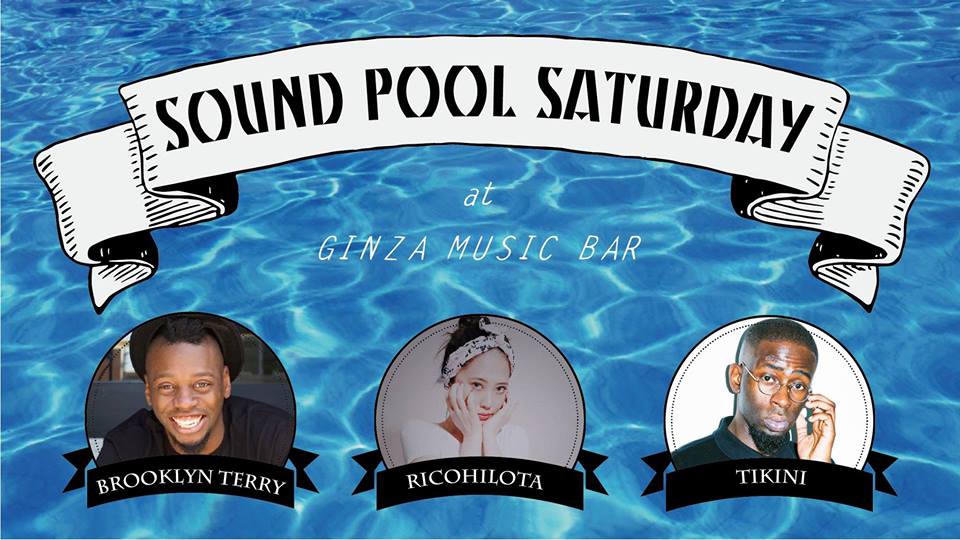 2016/8/27 (sat) Open 18:00 / Start 20:00 / Close Early Morning

GINZA MUSIC BARが送る"GINZA"で最もHIPでCOOLなM USIC PARTY!!
NYCからマライア・キャリー、ウィル・スミス、ホイッ トニー・ヒューストン等錚々たるアーティストのサポート を務めてきた世界的DJ/ ダンサーであるBlooklyn Terry、LondonのKingscrossで育っ た根っからのLondonerで、音楽をこよなく愛する 家庭に生まれ膨大な音楽のライブラリーの中で育ち、DJ としてリアルなロンドンの文化感覚を伝えるTikini 、類い稀なファッションセンスとカルチャーにコミットす るライフスタイルでVOGUE JAPANのOfficial Blogerとしても活動する一方、有名レストランやハ イブランドのレセプションパーティーなどでもMusic Selectorとして活躍するRICOHILOTAの 3人をゲストに迎えGINZA MUSIC BARの店内を染めるイヴクライン・ブルーのプールに様 々な音のシャワーが降り注ぎ、自由な音楽を享受する人々 が溢れるGINZAで最もヒップなパーティーがスタート !!
歴史とモダンカルチャーが渦巻く銀座で世界基準の選曲を 気軽なスタンディングバーのスタイルでお楽しみください !!