I am very proud to present to you all a brand new way
to 'Experience your road'...
A new way to experience your road - 'Cartel' by Cartel Bikes.
from Cartel Bikes on Vimeo.
The new way of experiencing the road is exclusively for
ladies, who up until now have had to choose either:
Small - 53'
Medium - 56'
Large - 59'
Which are our standard (Avenue) bike sizes, which for
some ladies has been fine, but others maybe just a little
too big...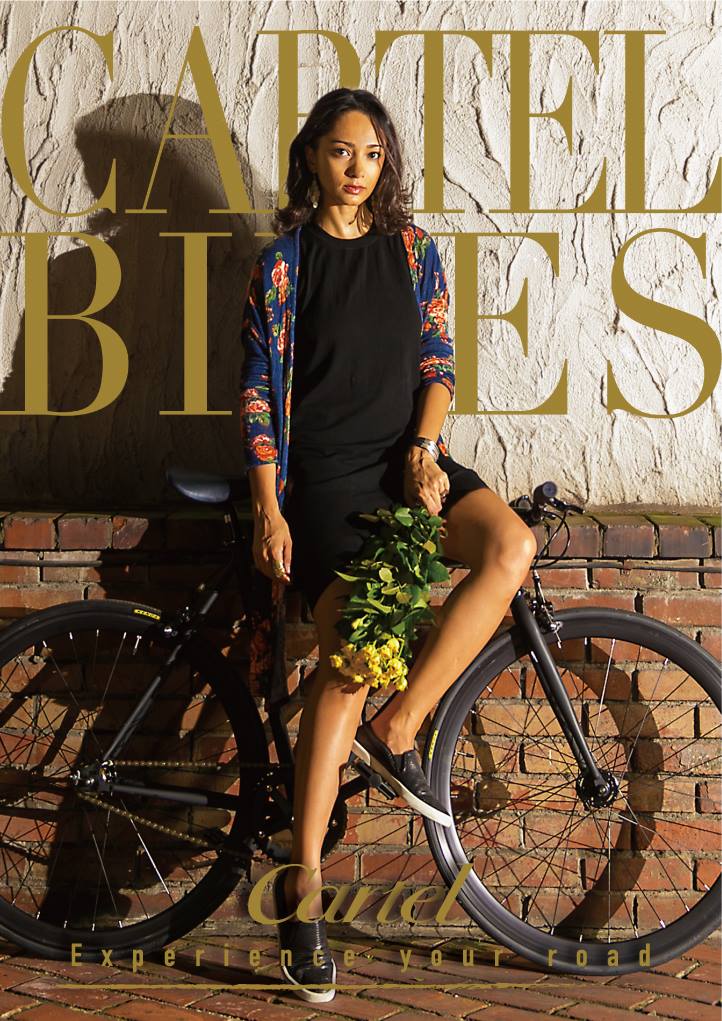 But now we are offering a new line of bicycles built exclusively
so that you ladies with an exclusive setup, colors and sizes...
"A new way to experience your road".
To celebrate this launch we will coming together with our
friends at 'Organic Plate by LAPAZ' to join their already
happening 'Sunday Brunch Party':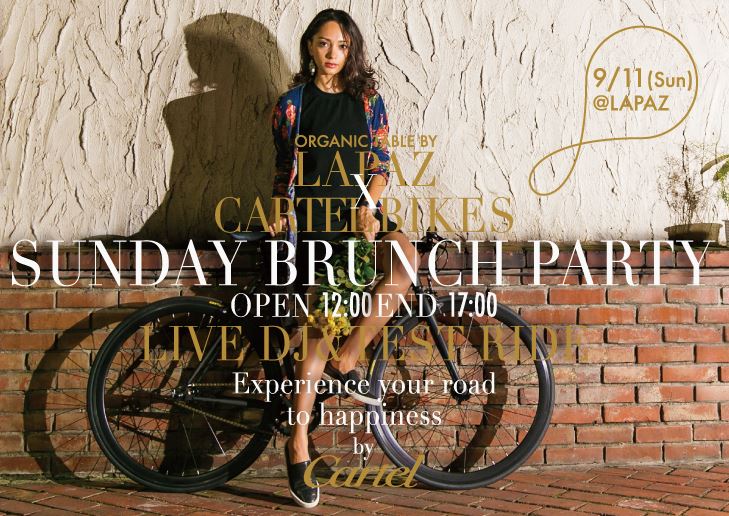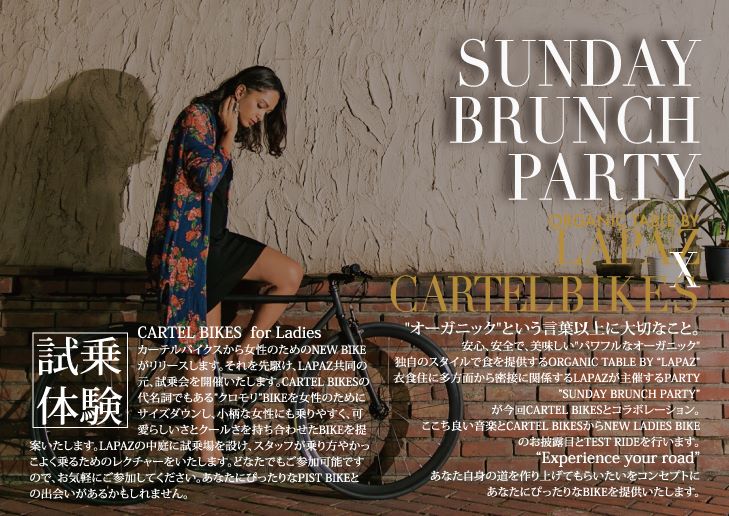 Sunday Brunch Party Now
ORGANIC TABLE by LAPAZ x Cartel Bikes
Bikes - Food - Music
9.11(Sun)
[Place]
Organic Table By Lapaz(Gaienmae)
La Paz and Cartel Bikes are proud to present a very
special version of Lapaz's awesome 'Sunday Branch Party'.
Bringing together a very unique mixture of elements;
Lapaz's organic foods and Cartel's bikes, which will both be
married together by music and good people.
After enjoying a brunch from La Paz's specially crafted
organic menu, you'll have the rare chance to ride select
models from our bike fleet, while inside you'll hear smooth
grooves creating the perfect soundtrack for you to enjoy
your conversations and refreshments with, so be sure to
come and join us and together let's create another highlight
of your summer.
Actually I included Lapaz in the curation I did for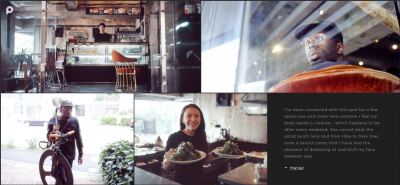 I actually also Deejay for the Brunch party like last time
which featured the NY boy's Matcha bar:
Be sure to get yourself involved this time...