No doubt for many of you this is one of the most relaxed
Monday's of the year...enjoy it.
Today we'll start with this nicely put together custom
'Avenue' by Diner:
Sporting exactly 4 custom parts, it can still be considered
a simple custom bike.
The first part is one more my favorite saddles which is
this number by Fizik: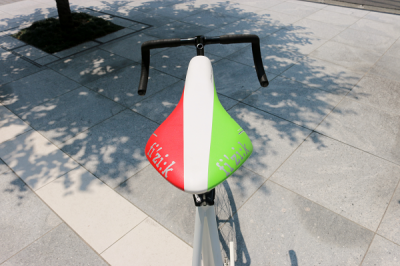 Next is the rear wheel - which by now, all you regular
readers will recognize as Diner's original carbon 3spoke:
Which has wrapped around it another part that has been
making recent rounds on this blog...
Which is Michelin's Dynamic Sport tire!
That last part is a very nice detail especially if you have a
white cartel bike: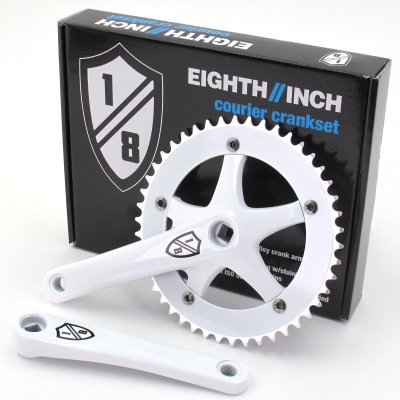 The bike speaks for itself really the most important thing
though is to start experiencing your road today, just like
this gentleman who joined the cartel only yesterday: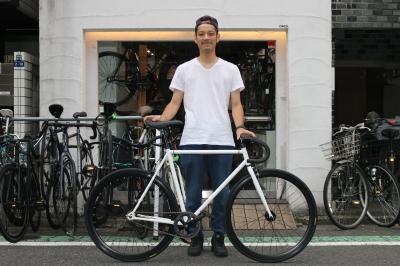 Welcome to the Cartel!!!
Since getting back from my mini pre-obon holiday things
have been pretty busy especially on the music front with
no shortage parties going around.
Last Thursday I was invited to play at OHKA THE BEST DAYS...
Pulling up it to the spot it was clear to see that someone
working at the venue was into bicycles (above), which
would make perfect sense as I was invited my DJ and
bike man Watarude from God Service:
Actually I went out to park my bike and was hard pushed
to find a space on the railing - "maybe everyone here owns
a bike..." (I said to myself).
Either way the party was in full motion and everyone was
in good spirits from kids to adults:
Maybe it was the sake, IPA, Gyoza or the Godly combination
of them all: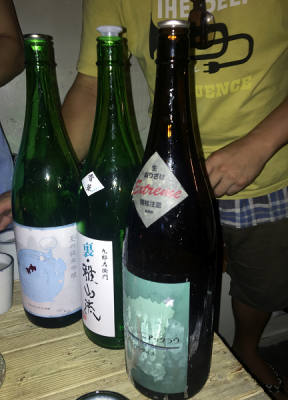 Watarude chose his selectors very well with Yoppi
setting it off before me:
While was Yoppi was on the set I was introduced to someone
who had one of the most amazing Tshirts I've seen in all my
time here in Tokyo...
I am just gonna leave that there for you to soak in but
most of you won't have a clue lol...HANDSHIDDEN MAN!
After he set it off it was time for me and I was told to
only play records - not knowing what type of vibe the party
would be, I brought a mixed bag but felt like playing these:
Big up Grooveman Spot!
The final selector of the night was Yo.An who has also been
making rounds on this blog recently.
The nicest point about this party is that the cast were
literally into riding and skating, that extra connection
that makes the music, drink and food taste that little
bit better.
I was such good spirits after the party that I took this
picture thinking for some it was cool...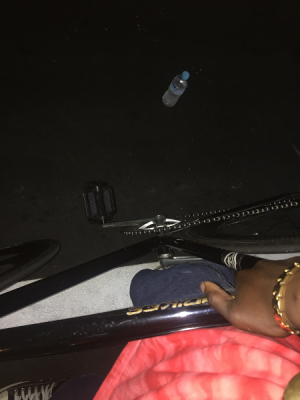 What was I thinking?!?