Another end of week another Friday...
The weather has been on scorch this week here in Tokyo
with today being no different at all with an average of 30
degrees celsius...if you have been riding you've been
sweating, which is great for detox but remember to keep
super hydrated.
Yesterday on our instragram I posted this sleek and sporty
thing: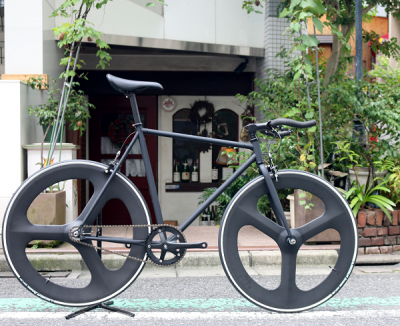 I mentioned in the post that the most important thing
this 'Avenue Lo' was the simplicity of it's customization...
And it's really true their are only 3 (technically 2) parts
that make is customized they are...
1 & 2) Diner's original 3spoke carbon wheel set:
I just mentioned before that these wheels offer real punch
when you're accelerating, and due to their Aerodynamics
also offer you the chance to obtain higher top end speeds
for those of you looking to beat your top speed records.
The final part is from Michelin with this all slick tyre
named the 'Dynamic sport':
These parts will make a major difference to how you
'Experience your road'. Remember for customization of
your cartel bike our head shop Diner is probably the best
place to head, unless you want to do it DIY.
Diner has been putting together custom Cartel Bikes for
a while now, they also conceptualized the Carbon edition:
Using the 3 Spoke Carbon:
Cartel's carbon forks:
Diner's orignal mat black carbon bullhorn handle bars:
And the second version of Diner's original carbon saddle:
If your looking to seriously 'Experience you road' this
is the custom you're look for so serious that you have
to call Diner for more details - 03-6427-2745 !
This week I admit I have not been on my trusty cartel
as much as I should have been, but where possible
I've challenged the heat...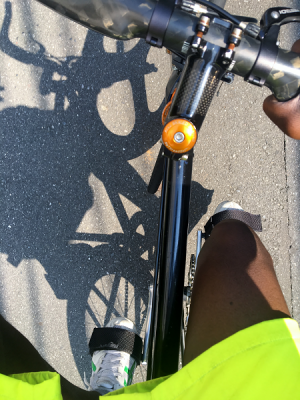 However the ends have always justified the sweat,
damp clothes and heat.
Like the fanastic view I caught last night at one of my
favorite spots in Tokyo.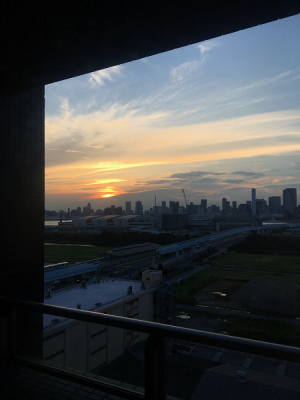 How would you use your bike and what you go and see?
Btw it's the first Friday of the month which means...
At Cartel Network's 'Koara'...
Why did we ask Koara to join our network, well simply
if they had a slogan I am sure it would be...
Experience your sound... no joke:
The bar is good reflection of the sound system they have
also:
Once you add our guest DJ's into the equation, then you'll
see we have a very special night lined up.
A TAUT LINE from Diskotopia:
And POIPOI from Night Slugs:
So whatever you do this weekend don't forget to somehow
'Experience your road'.