It's been a busy week for us here at Cartel Bikes...
On Monday we ended the day by doing both a video
and photo shoot for a new line-up or products we have
coming up....
As you can see from above we used our in house skater
from the Hellrazor crew, who has been shooting and editing
videos for his team for a while now, and knew he expertise
would come in handy, especially in capturing movement...
"What is your vehicle" - Hellrazor 2016 Spring / Summer
After completing the video shoot, we took a short break
while waiting for the photographer to arrive... actually he
also is no stranger to Cartel Bikes and has taken shots like
this...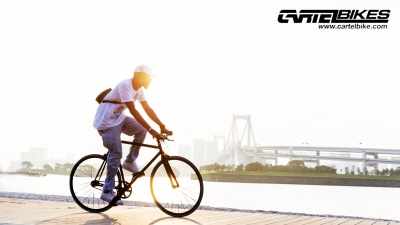 He goes by the name DISK but you'll know him as
As always he did a wonderful job...if you look carefully
you will also notice that the model is not me and is not
a man either.
Under Tsumi's direction and Daisuke's photography I am
very sure you will also be satisfied we the results.
Since Monday night I have been coping with a slight cold
which I think due to the humid weather and my lifestyle.
The feeling has me feeling like my bike when it's locked
up...restricted to say the least:
You may have been seeing my bike and adventures a lot
more on the Cartelgram:
The reason being is that I have been throwing the word
adventure about quite a lot recently, and want to show you
all as unfiltered as possible just what that means for *me*.
Actually enduring sickness as much as possible I have been
getting around...
On my adventures I have been meeting a variety of people
including Chusei, who recently picked up one our bikes:
Great to see him putting his bike to use and creating
adventures of his own...what adventures would you create?
Actually this week I have been very blessed to meet with
some of my oldest and best friends... who also appear
at the right time like spirit guides:
Always there to build you up and remind of you of the
important things in your life...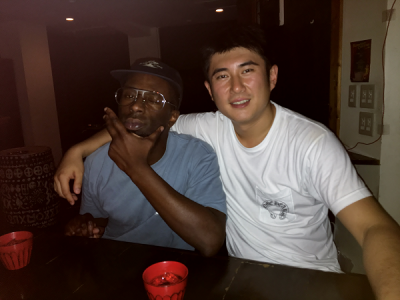 Sort of like this...
But much more real!
Moving onto tonight... you may remember I posted this
video up:
Hadies Night from Hellrazor on Vimeo.
Presented by...

And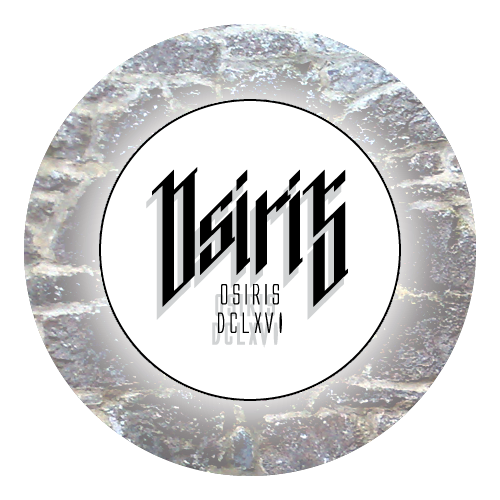 We came together as we wanted to create a party for the
sake of having a a god damn good time LITERALLY,
and actually inspired by this mix:
UgQwamoto - will also be on the set tonight alongside
some other heavy weight DJ's and rappers... a rare
meeting that happens once every lifetime and we call it:
'HADIES NIGHT'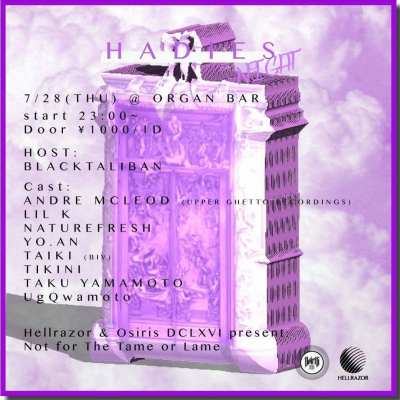 Hadies night
7/28 23:00〜5:00
At Organ Bar
HOST: BLACKTALIBAN
Cast: ANDRE MCLEOD (UPPER GHETTO RECORDINGS)
LIL K
NATUREFRESH
YO.AN
TAIKI (BIV)
TIKINI
TAKU YAMAMOTO
UgQwamoto
Hellrazor and Osiris DCLXVI present:
Not for The Tame or Lame
We'll make a hellish god damned party, so hadies and
gentlemen come and join us TONIGHT!